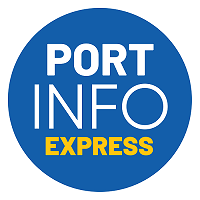 News
To know everything about the Port of Montreal and its latest news.
Port in the city: a new format and more contact with the public

The Montreal Port Authority (MPA) completely changed the format of its annual Port in the City event. The new version, which recently wrapped up,...

White Paper on developing Montreal East

Left to right: Sophie Roux, Vice-President, Public Affairs, Montreal Port Authority; Christine Fréchette, President and CEO, Chamber of Commerce of...

The Port of Montreal releases a new video on collaboration in the logistics industry

What makes the Port of Montreal a key player in the regional logistics ecosystem? Get the perspective of several business leaders on the winning...

The Contrecœur port terminal project is attracting international interest

While building momentum in its early stages of development, the Contrecœur port terminal project is proving to be a sound and relevant project from...

The Port of Montreal launches a series of video clips to highlight the vital role of port operations

As part of a campaign to raise awareness of its impact on the economy of Greater Montreal and Quebec, the Port of Montreal has compiled first-hand...

Arrival of COSCO SHIPPING Lines: a 7th major shipping line commits to the Port of Montreal

After a record year marked by a 9% increase in the number of containers transiting through the Port of Montreal, the Montreal Port Authority (MPA)...

The MPA takes part in the Assomption Sud—Longue-Pointe sector's public hearings

On March 12, the City of Montreal's Office de consultation publique will hold an information session as part of the public consultation process for...

The maritime committee of Quebec's union of municipalities at the Port of Montreal

Sylvie Vachon, CEO of the MPA (centre) and Daniel Dagenais, Vice President of Operations (third from the right) with UMQ members. Yesterday,...

The Port of Montreal welcomes the first ocean-going vessel of 2019

The Virginiaborg, first ocean-going vessel to reach the Port of Montreal without a stopover in 2019 The Virginiaborg became the first ocean-going...