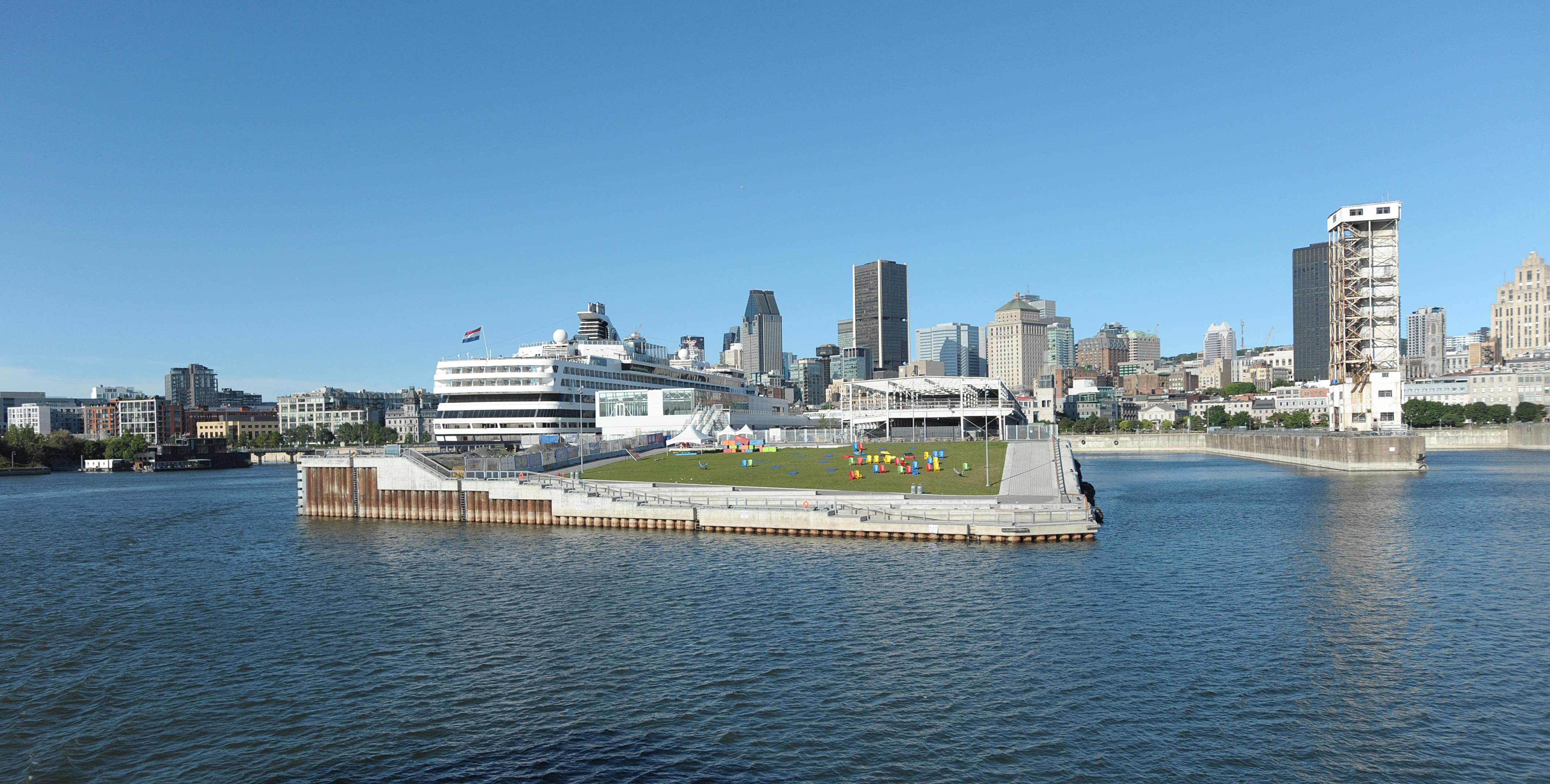 Commencement Square
Open everyday from 7 a.m. to 10 p.m.
An extensive lawn on the water's edge for Montrealers and tourists to fully enjoy the river.
At the far end of the Port of Montreal's Grand Quay, on the river side, the public can now fully appreciate the St. Lawrence. To create a sense of proximity, the wharf was lowered and a grassed area was developed during the rehabilitation work on Alexandra Pier.
It is now a great place to relax by the water, have a picnic or make the most of the free activities in our summer programming. A book stand is also available to visitors.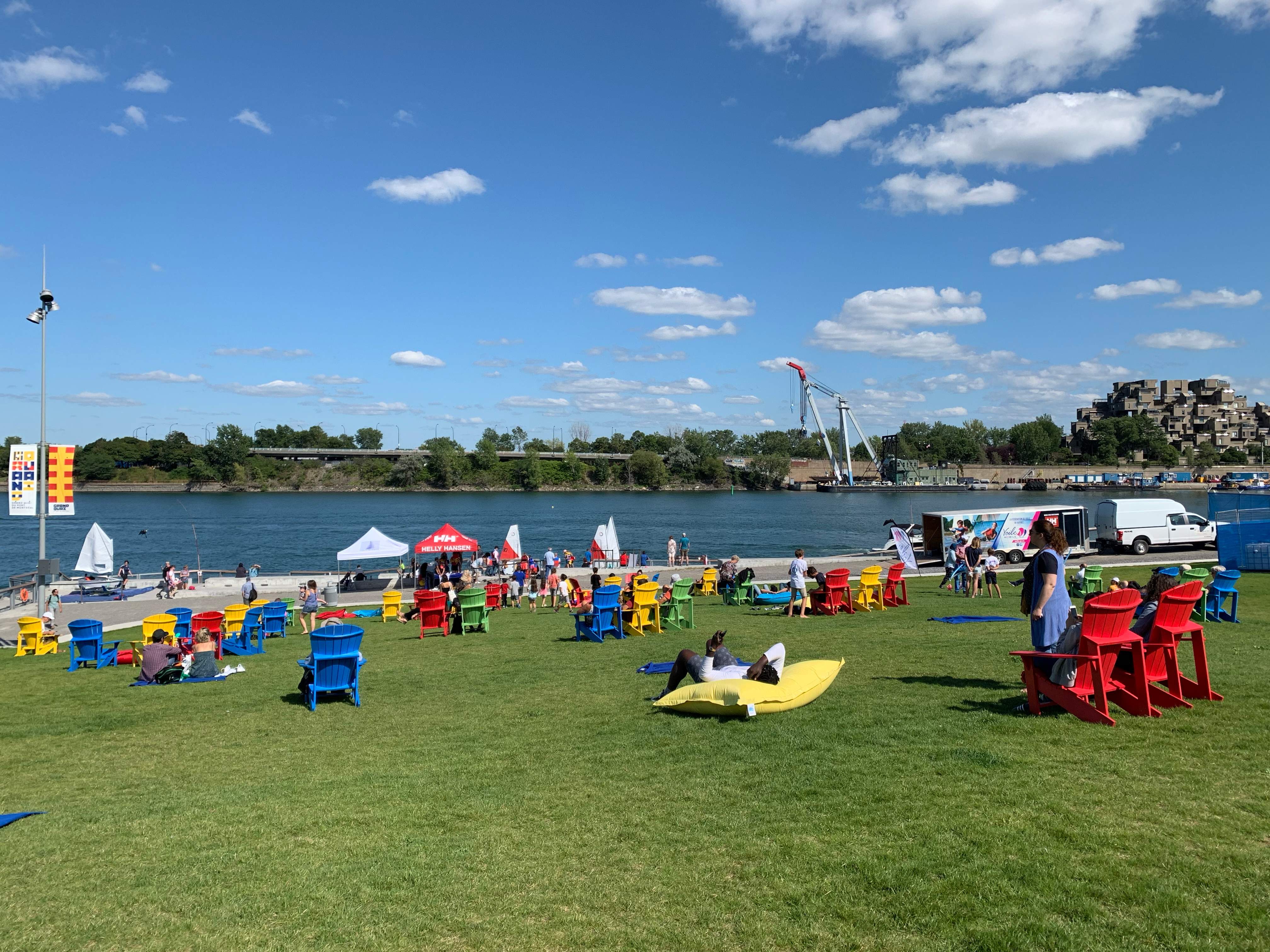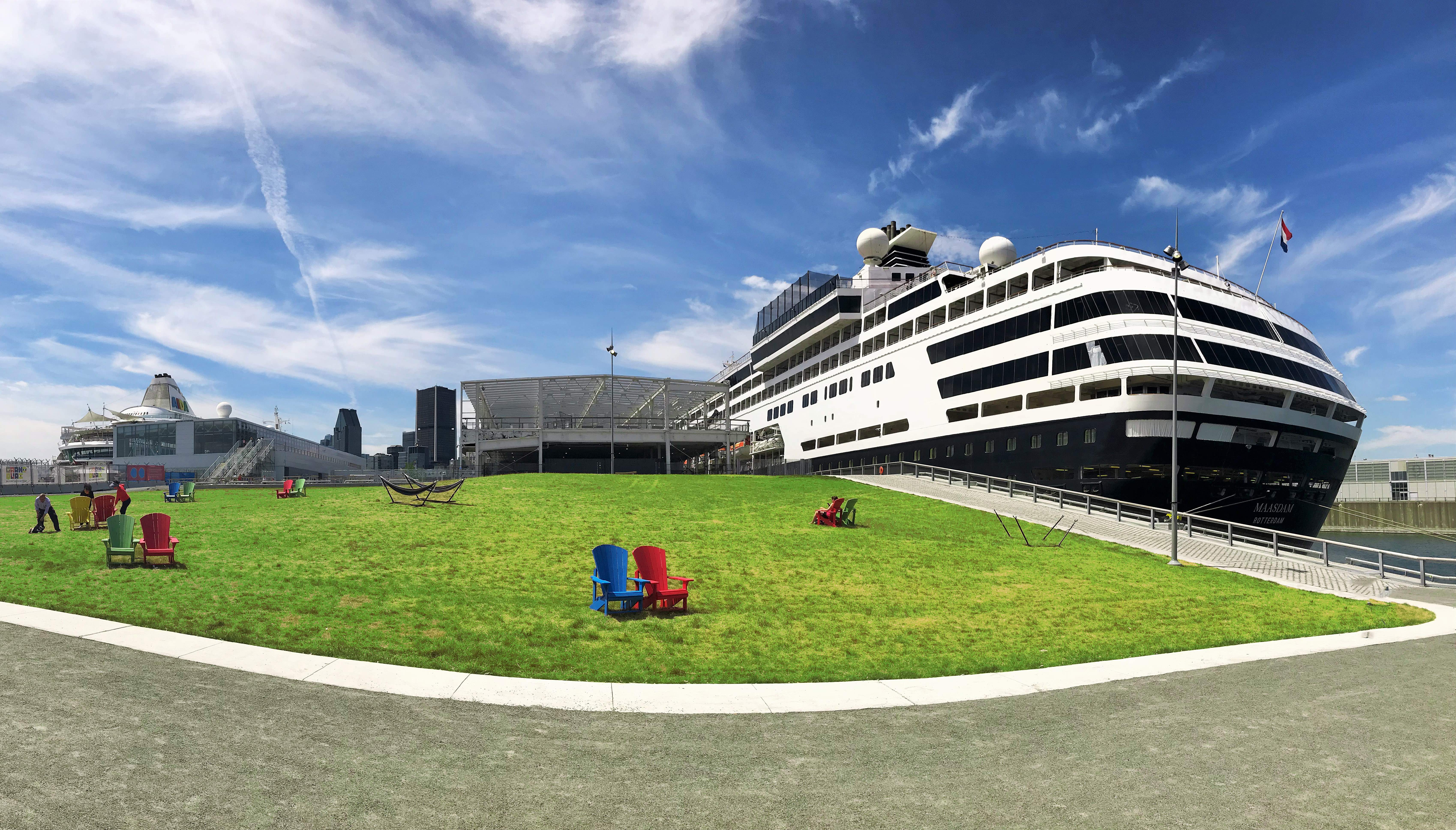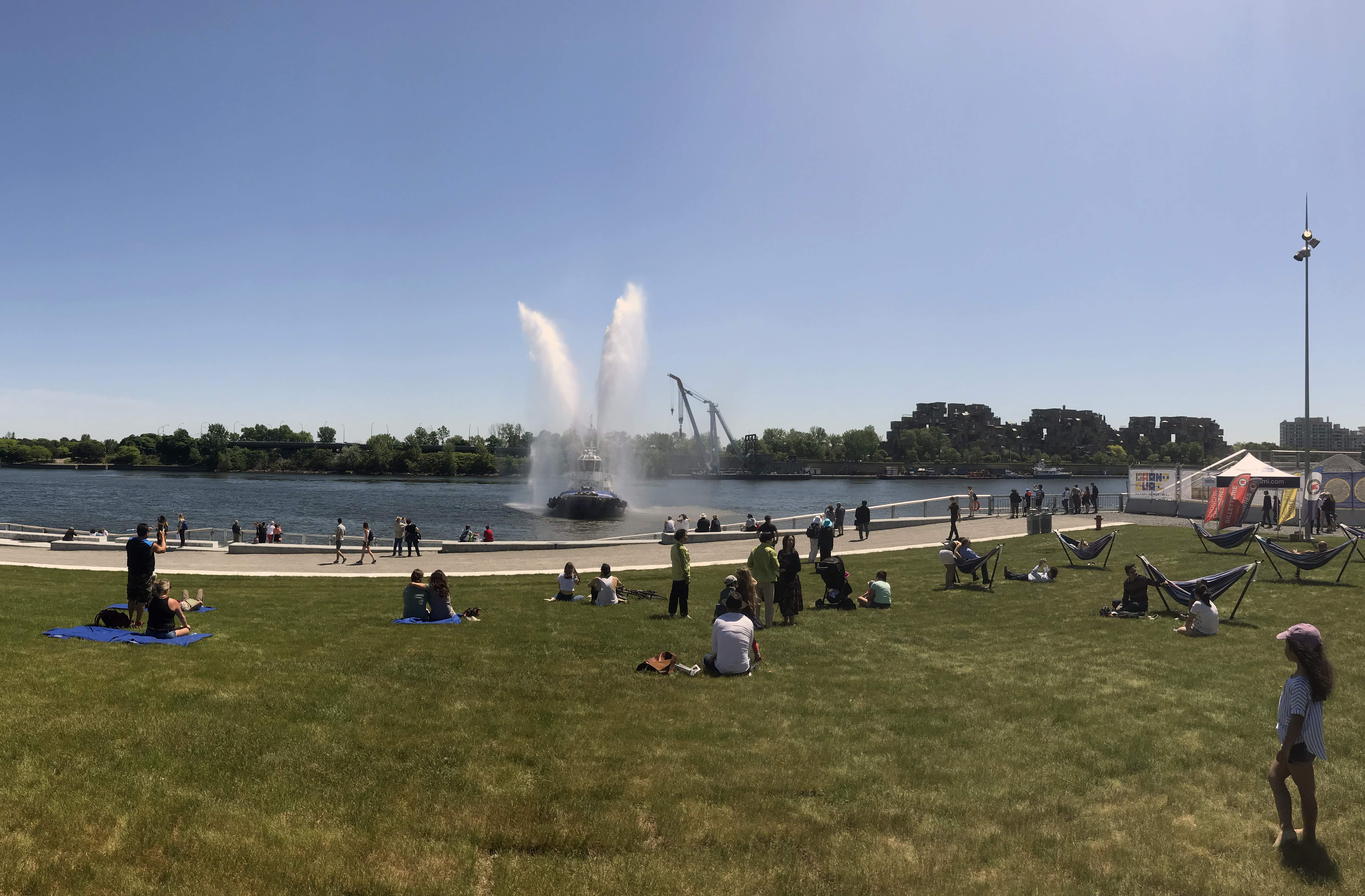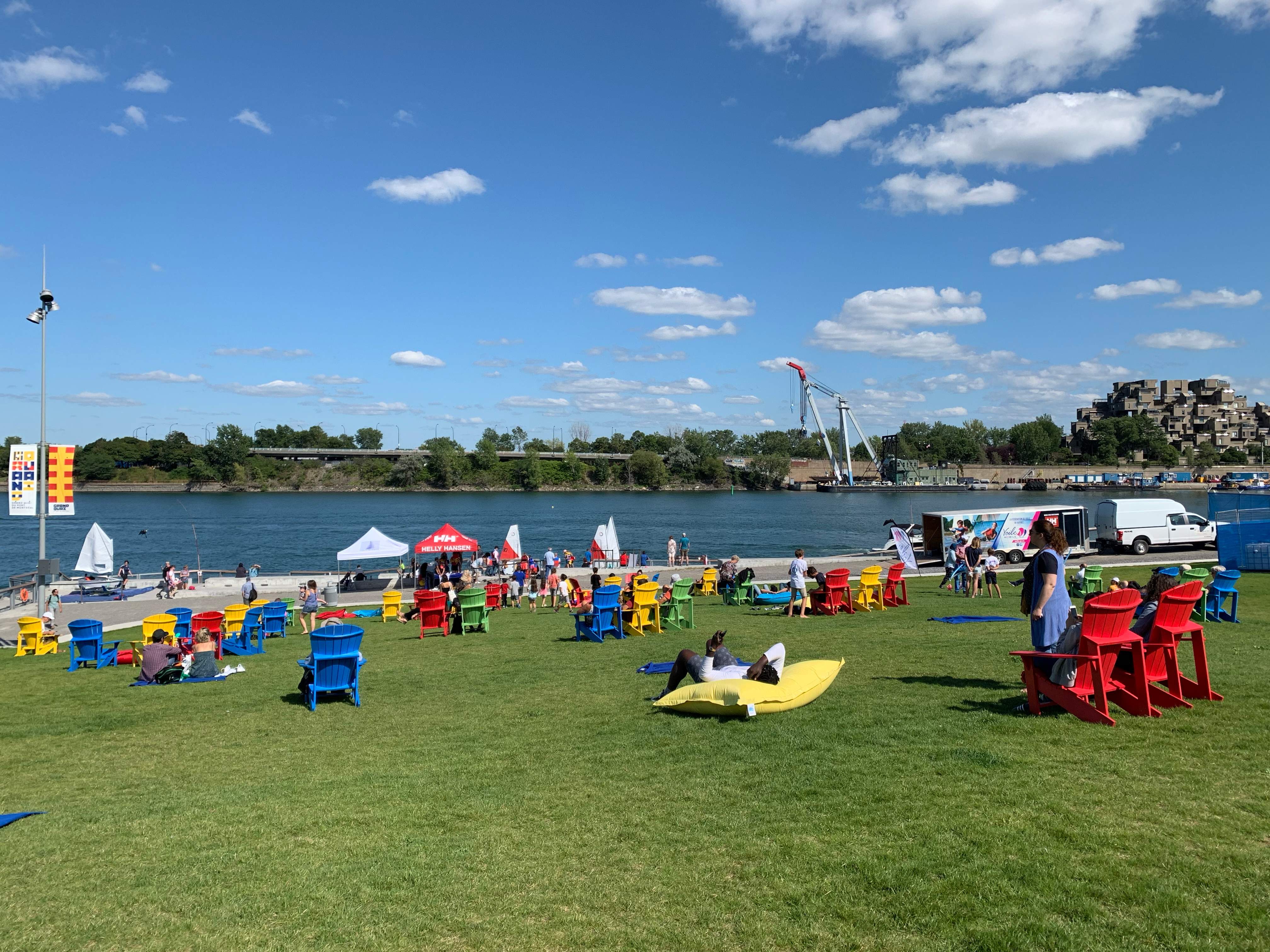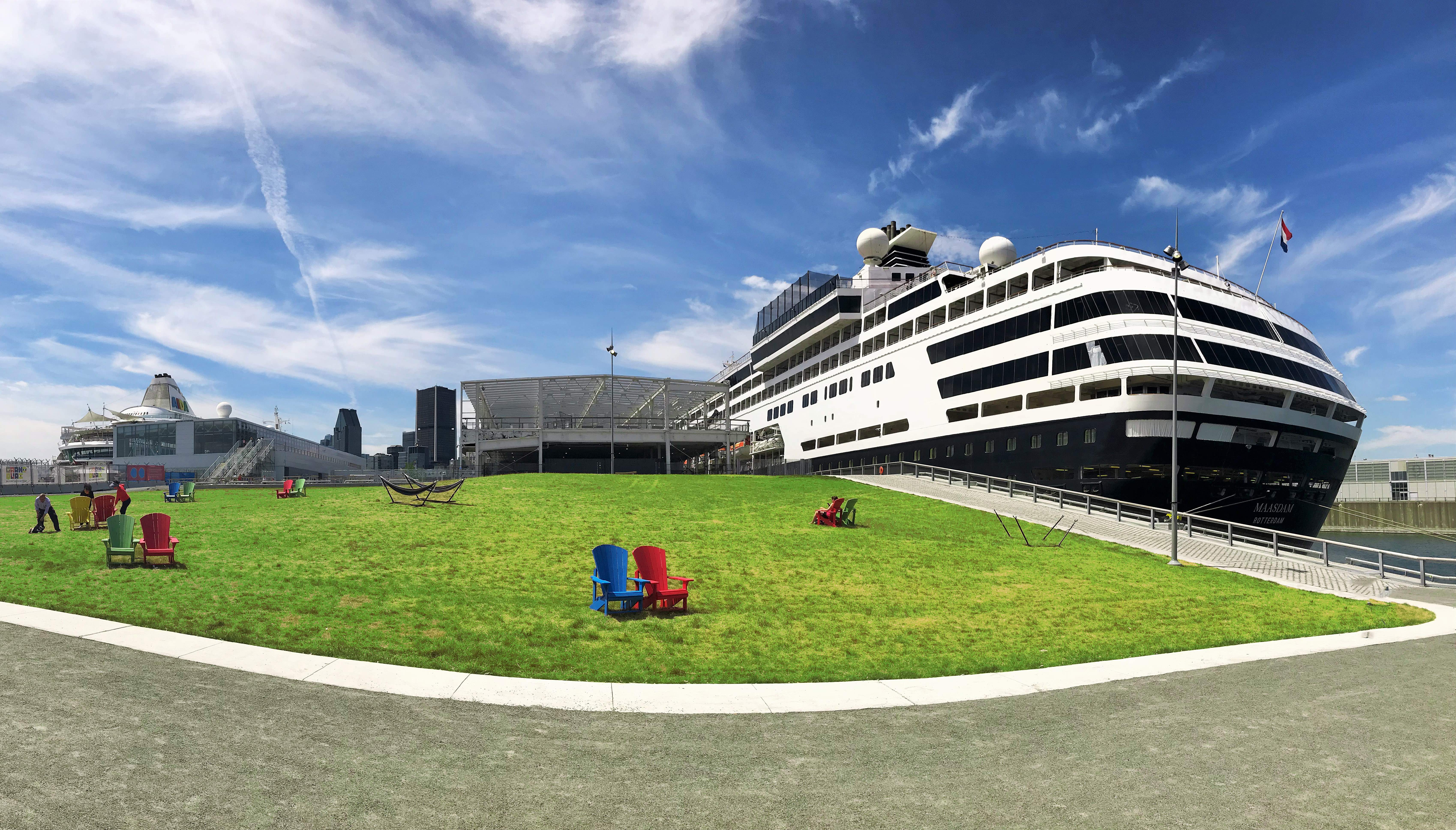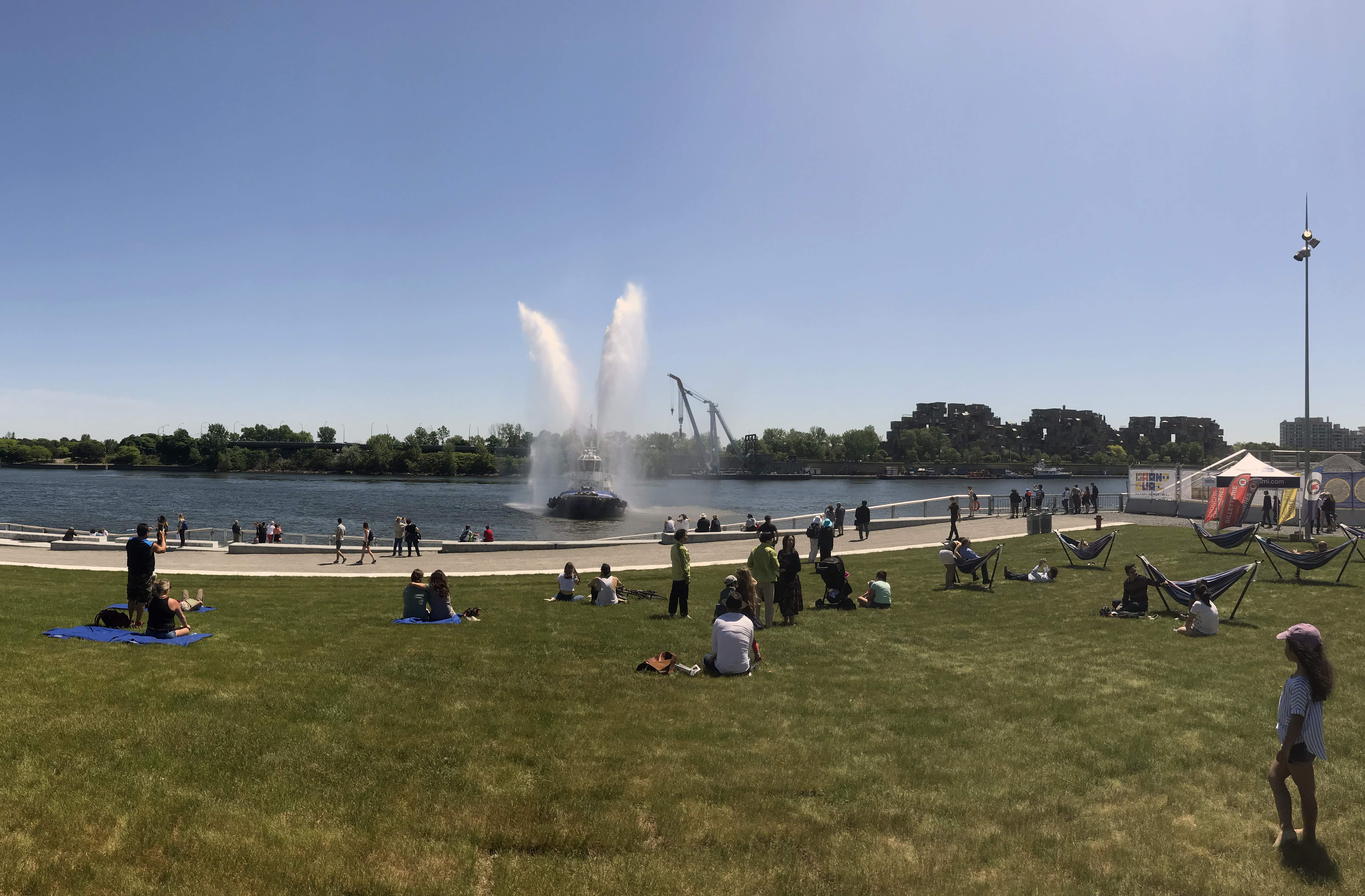 Oars of Light
Oars of Light
Would you like to take on an entertaining and engaging challenge? Thanks to this installation that combines movement and light, the public space comes alive, illuminating as visitors participate.
Produced by 4éléments, a Montreal-based company specializing in gamification, Les Rames lumineuses offers a dynamic experience that everyone can do. Alone or in a group, visitors board the boat and row with a single goal: to get to the next port! Sensors measure the group effort and how much distance is virtually covered.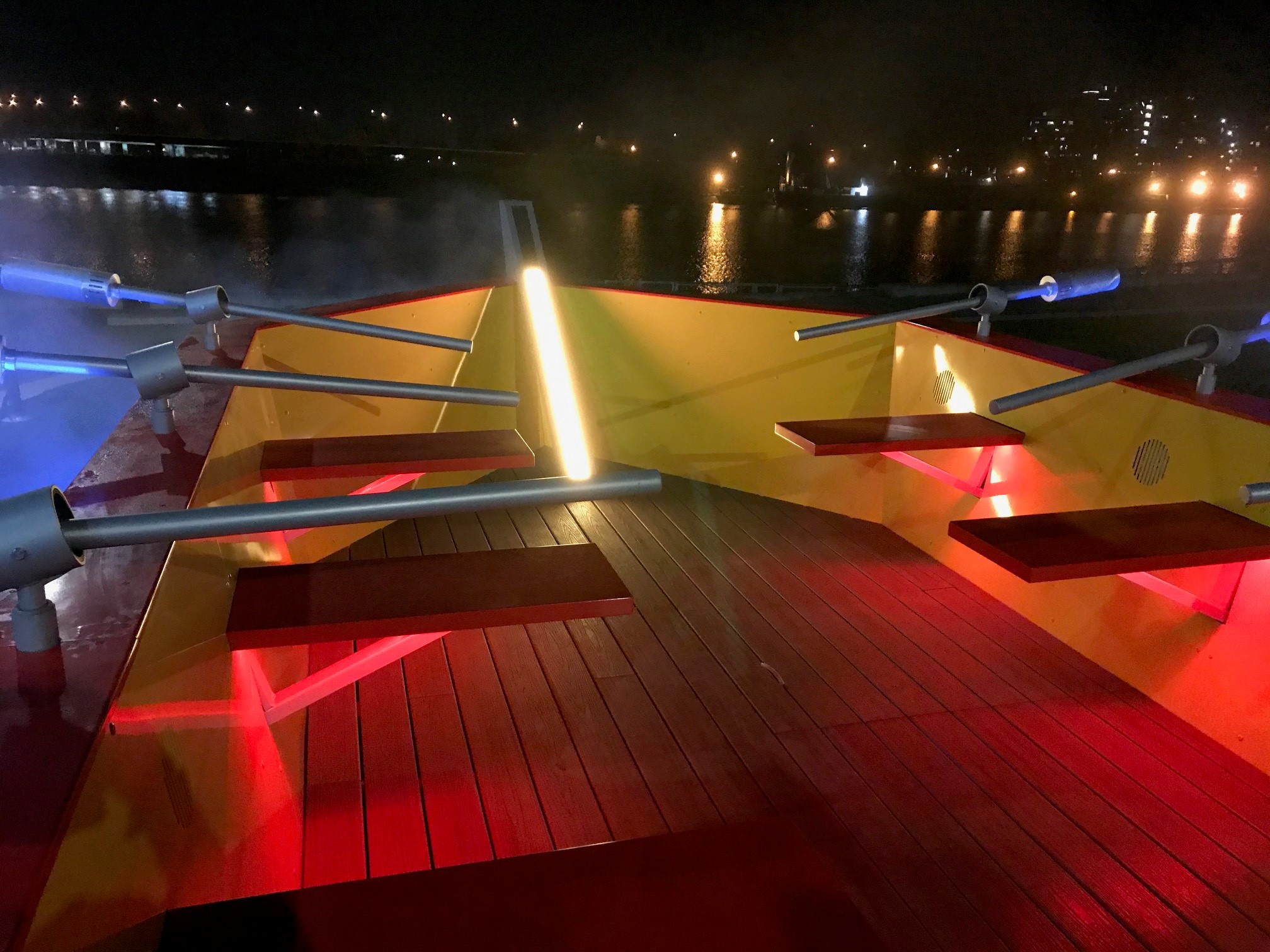 Leurs effigies, Yann Pocreau
2019
Stainless steel, "mirror finish" stainless steel, oxidized copper, limestone and lighting system
A tribute to three founders of Montreal— Jeanne Mance, Marguerite Bourgeoys et Marguerite d'Youville—, this monumental work recognizes the contribution of religious communities to the development of the city.