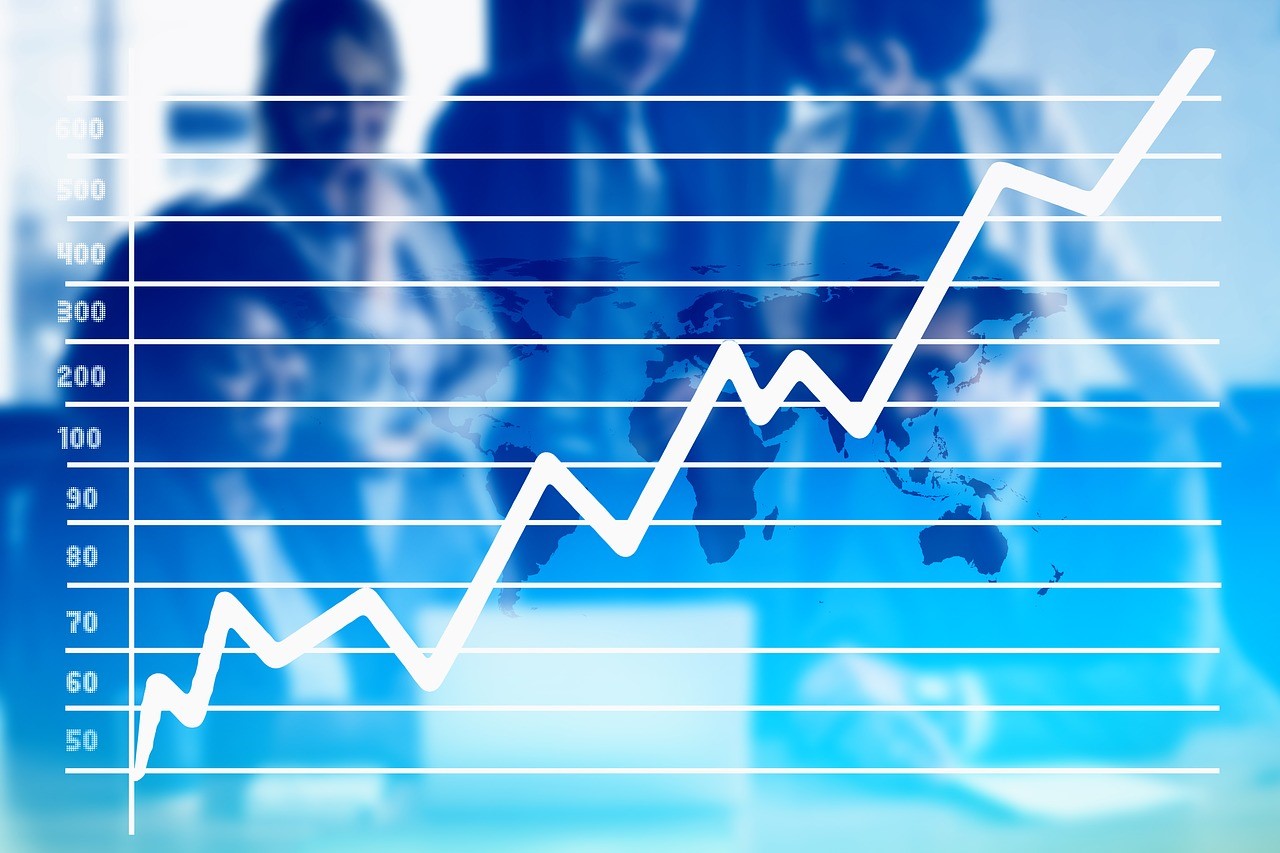 Statistics
A fully diversified world-class port, we are connected to more than 140 countries and year after year, we make strides in our development and growth.
Tonnage
The Port is the largest port in Eastern Canada. It handles all types of goods and operates in many industries. To view the tonnage by type, click here.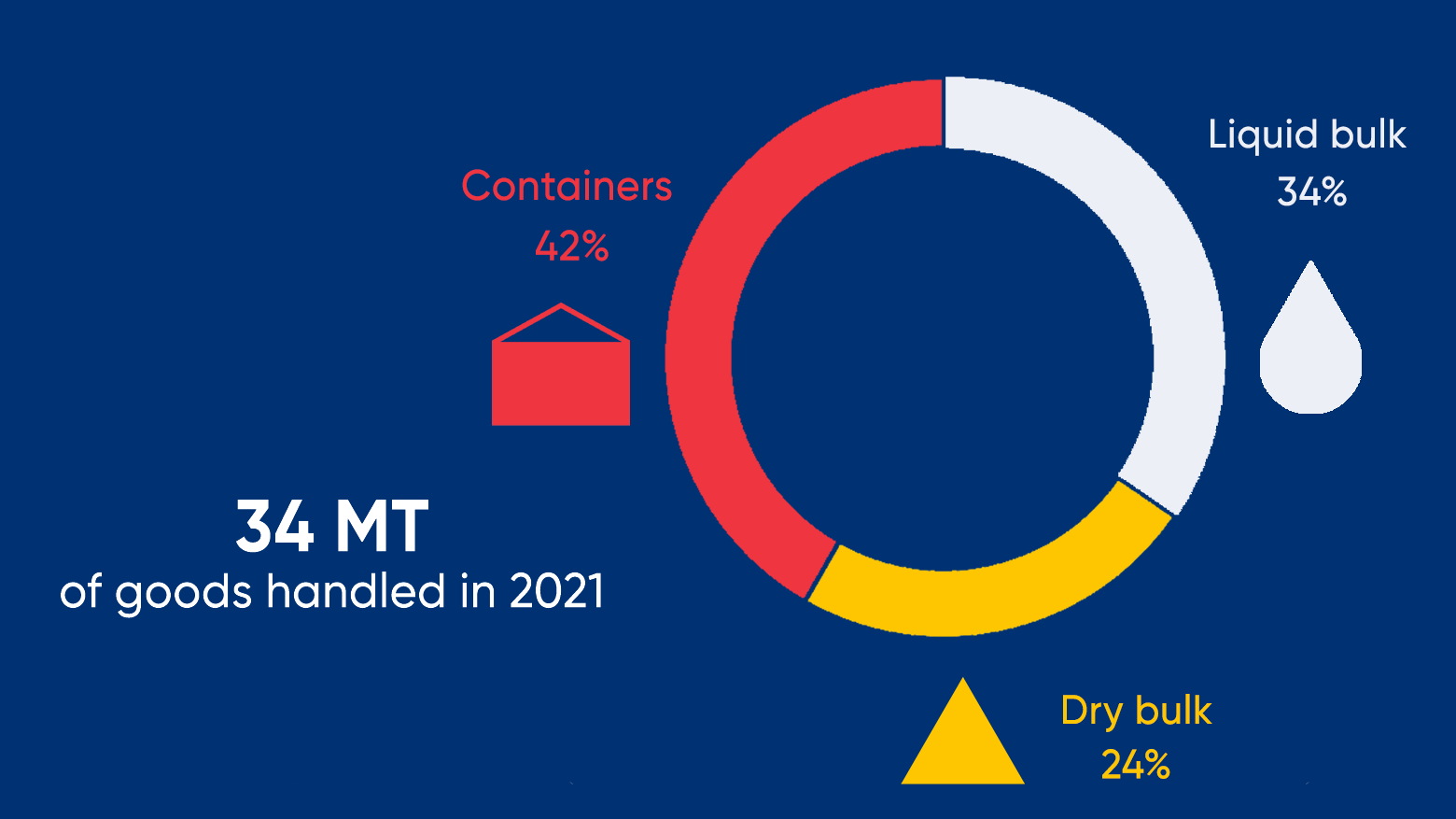 The Port and its activities in figures



Over 2,000 vessels per year
Up to 2,500 trucks per day
60 to 80 trains per week
Volume of goods handled by transport mode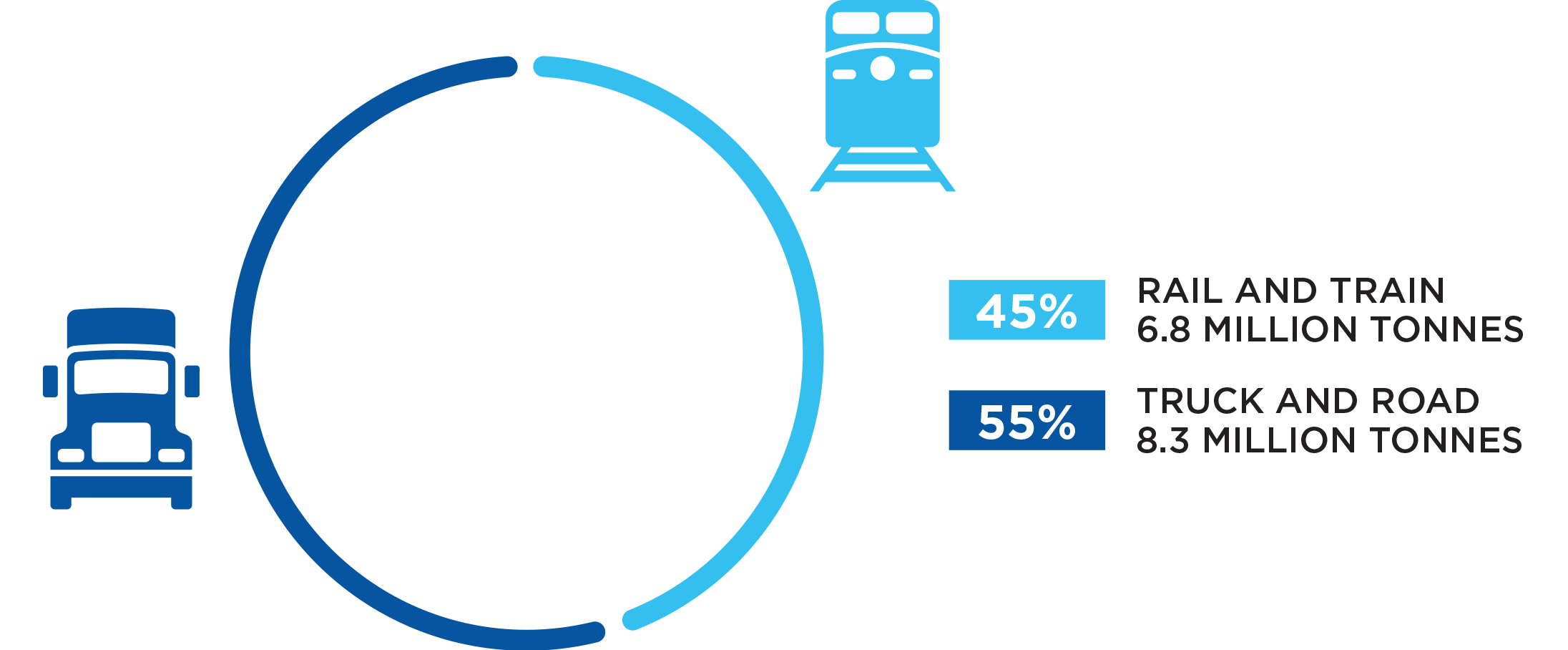 Traffic
With direct connections to more than 140 countries, the Port of Montreal handles goods from all over the world.
To view the traffic details by region,
click here
.
Cruises



50,000 passengers and crew members
45 calls by international vessels in 2022
13 cruise lines
Historical, cumulative and detailed statistics
Discover all the latest data to understand what makes us the largest port in Eastern Canada