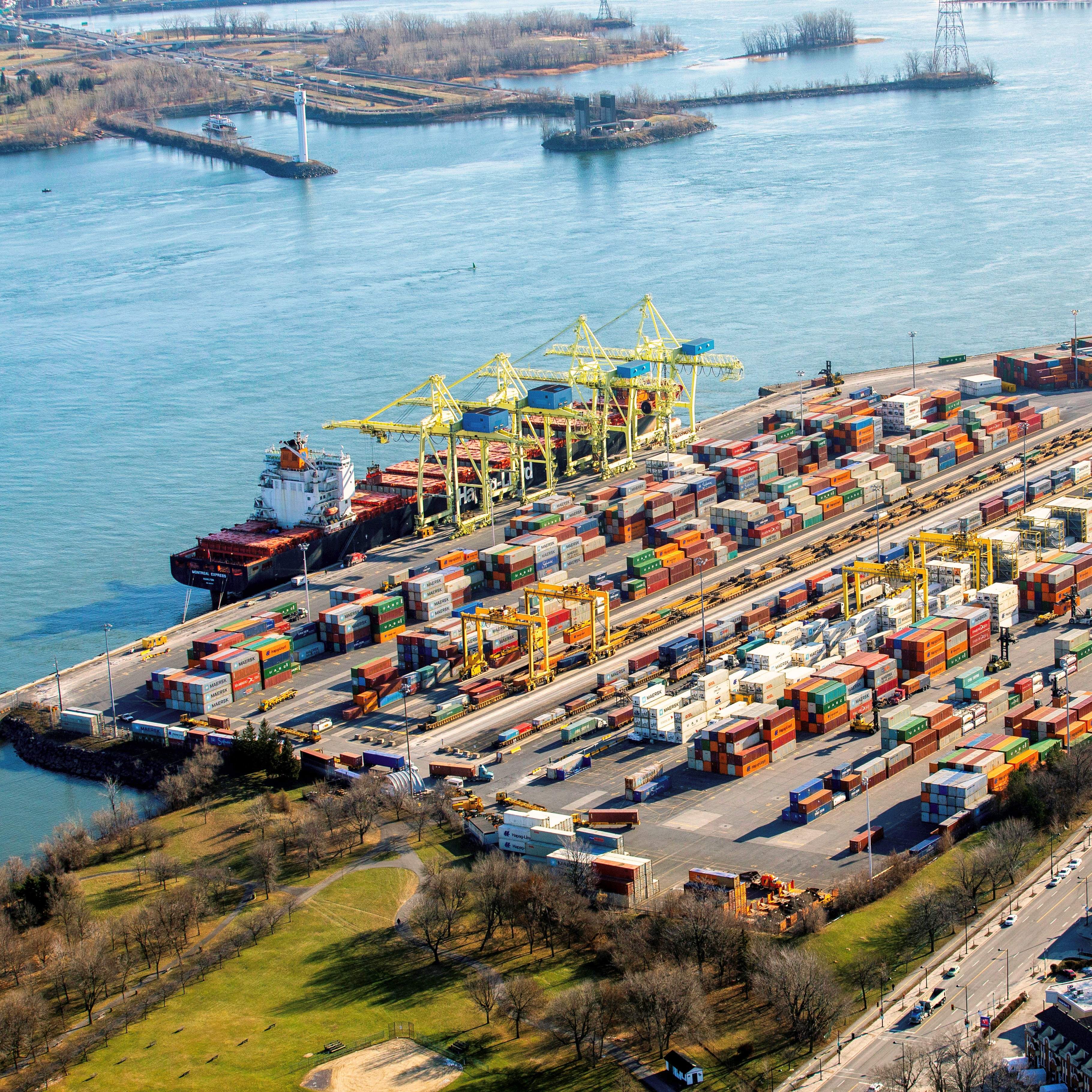 Business
The Port of Montreal is of vital importance to local, regional and national markets. Strategically located 1,600 kilometres inland from the Atlantic coast, it provides the shortest direct route between Europe and North America's industrial heartland and competitive access to emerging markets.
10 reasons to choose the Port of Montreal
Connectivity, fluidity, reliability… See how the Port of Montreal's key advantages stack up.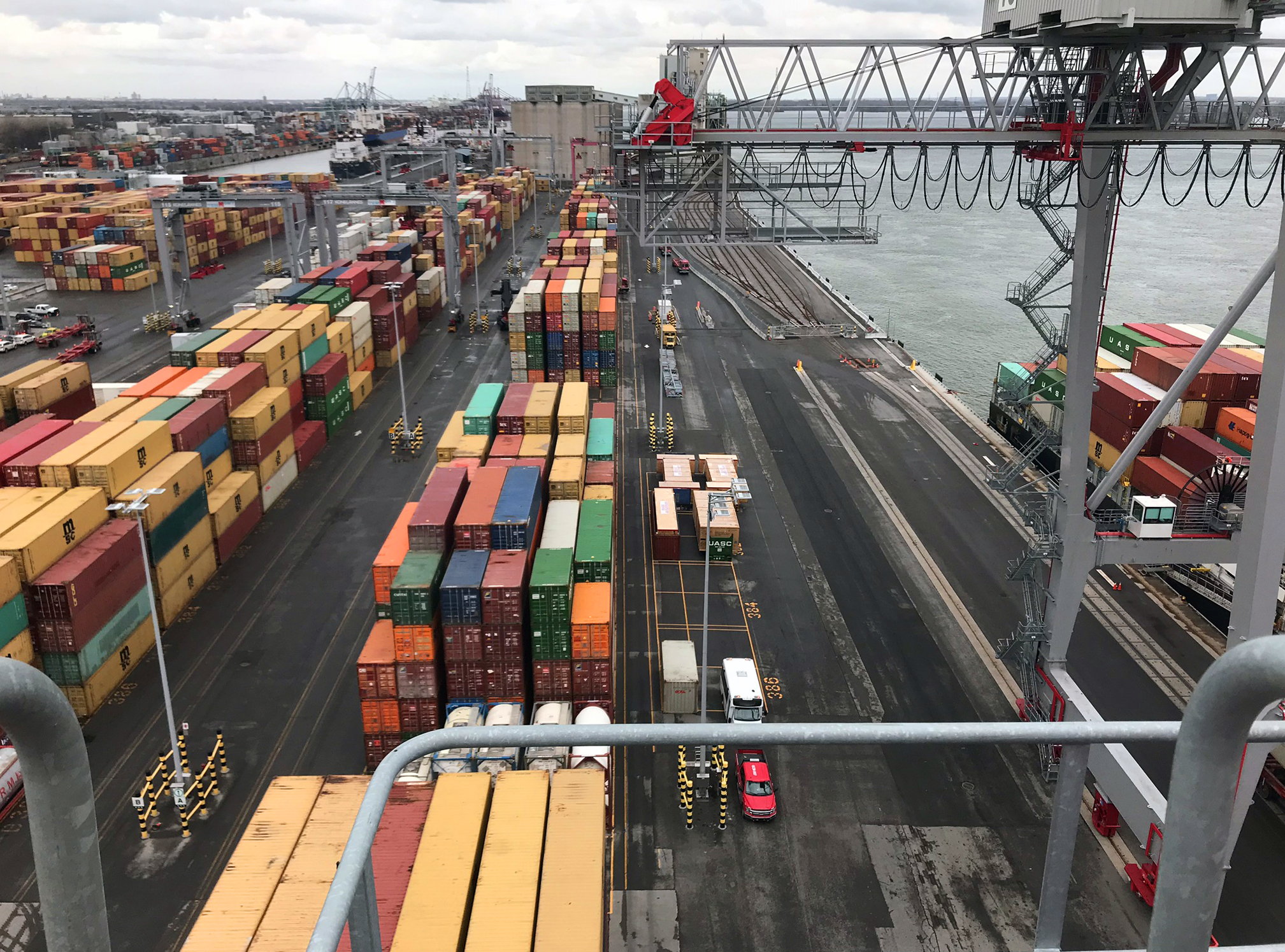 Types of goods
Containers, dry bulk, liquid bulk, non-containerized goods… Get the scoop on our facilities and the freight in transit.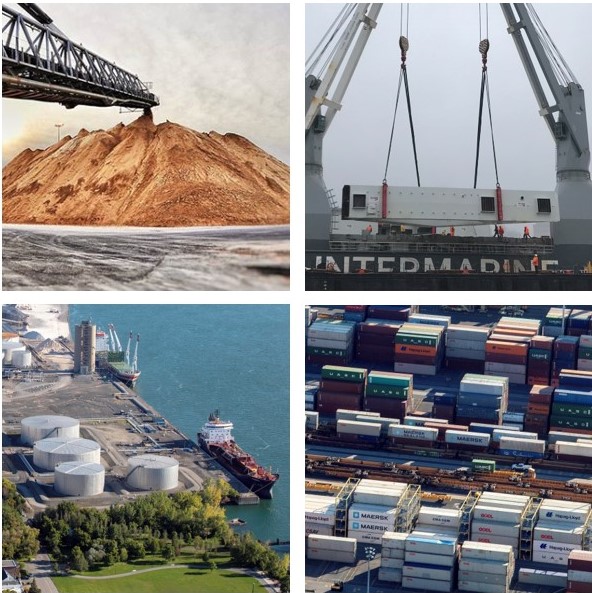 Maritime routes
With direct connections to more than 140 countries, the Port of Montreal handles goods from all over the world. Its reliability is ensured by long-standing shipping partners that have developed direct services over the years: CMA CGM, COSCO SHIPPING Lines, Hapag-Lloyd, Maersk, MSC and OOCL.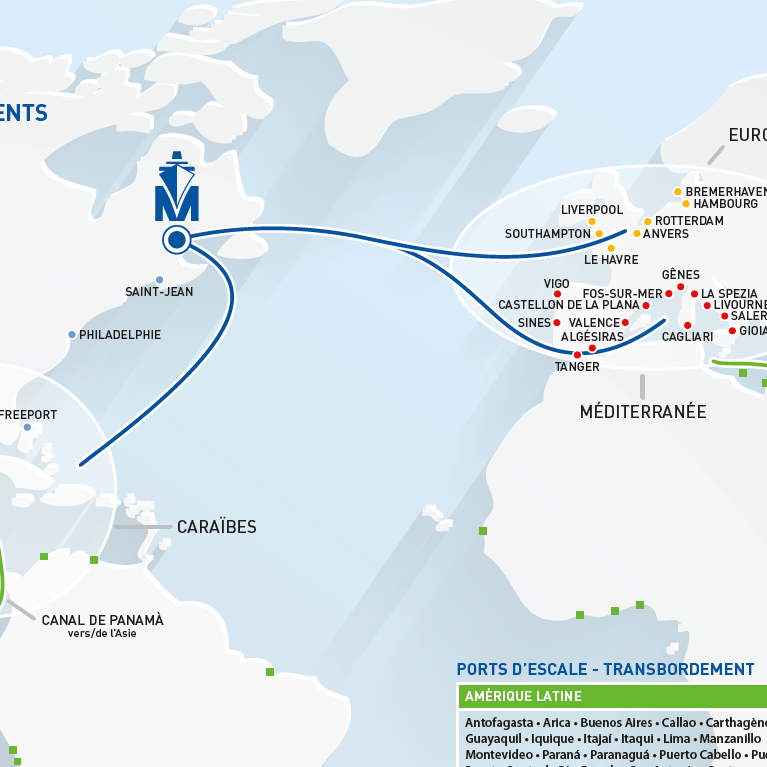 Our projects to improve fluidity
To support the growth in cargo volume, the Port of Montreal plans and carries out major infrastructure projects.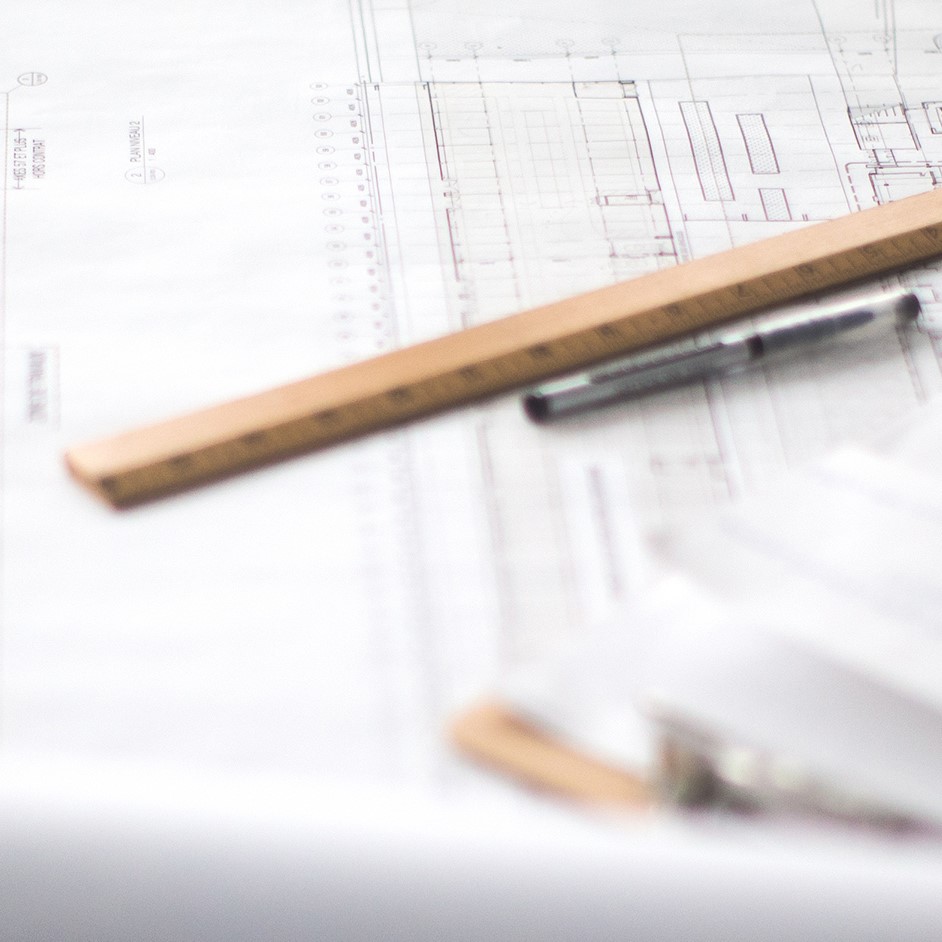 A smart port
At the core of a rapidly evolving marine industry, the Port of Montreal is more forward-looking than ever. Our team is always on the lookout for innovative solutions to meet logistics challenges, protect the environment and increase efficiency, all for the benefit of our clients, partners and local populations.