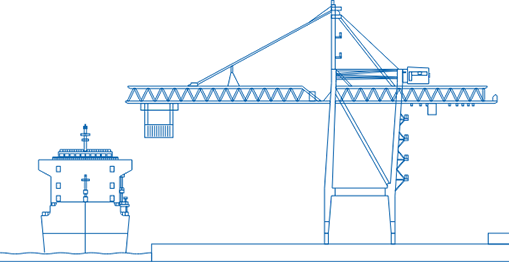 Events
Port areas are used not only to accommodate vessels but also to host a number of events all year long. Most are free and open to the public and tourists.
Gold-Headed Cane

A tradition that started in 1840

Fireworks at the Grand Quay

An ideal place to take in Loto-Québec's international fireworks festival? Commencement Square's slightly sloping lawn at the end of Grand Quay in the heart of Old Montreal!

Port in the city

Our roving Port in the City container, made to familiarize the public with often little-known Port of Montreal activities, is back in town this summer!

Public consultation

We invite the public, our partners, our clients and everyone interested in the Port of Montreal to share their vision of the future of the Port of Montreal for 2030.

Public information session on the Soil rehabilitation plan

Wednesday, 16 February 2022

Overpass project in the Viau sector February 16, 2022, 7 p.m.

Information session on the expansion of the Port of Montreal in Contrecoeur

6 p.m.

Public meeting on the overpass project in the Viau sector

Wednesday, 24 February 2021

7 p.m. to 9 p.m.

Atlantic Challenge

The June, the Port of Montreal is embarking on a transatlantic sports challenge! The entire virtual crew of the Montreal at sea is rallying to cross the ocean to reach European ports.