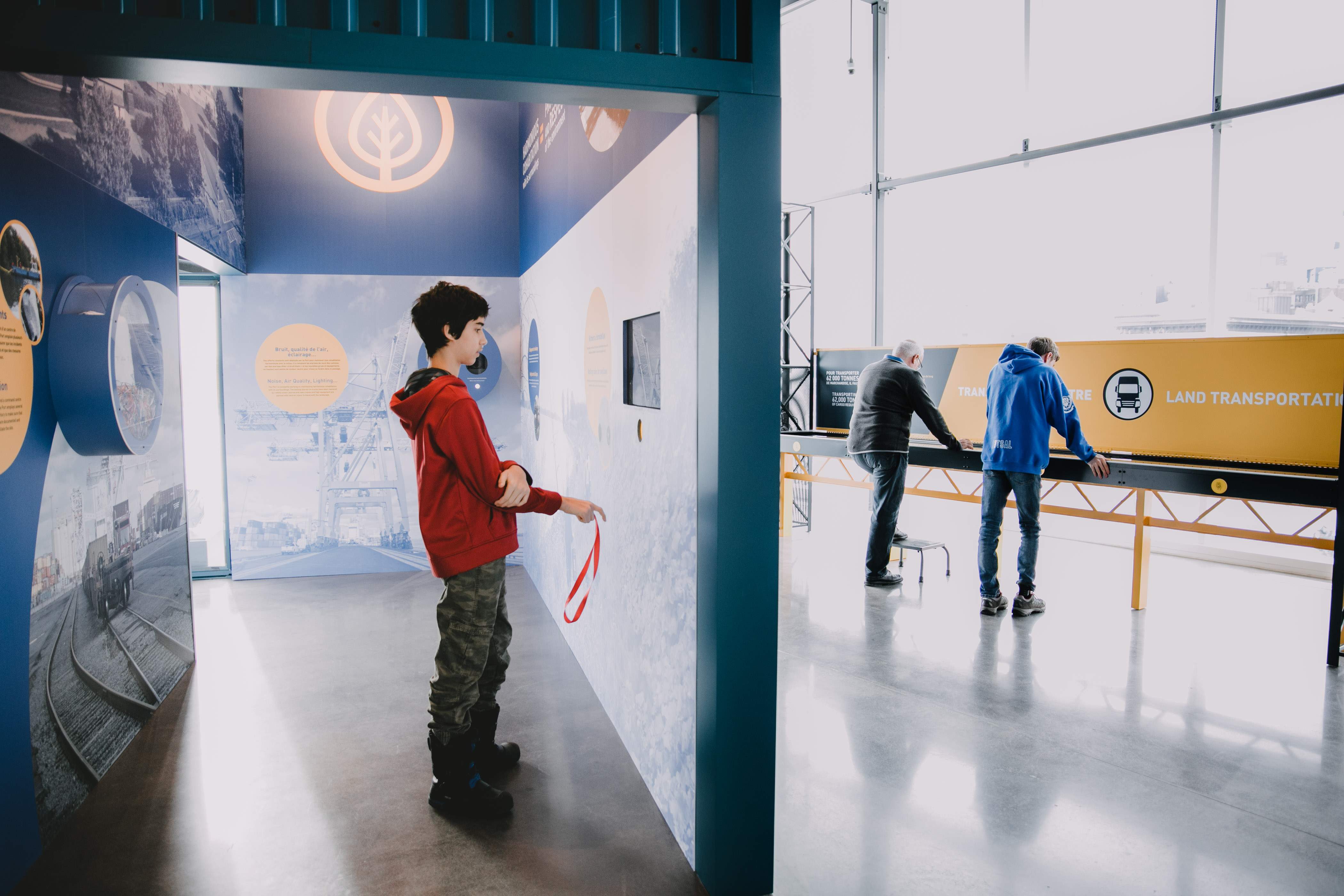 Port Centre
Opened in 2017, the Port of Montreal's Port Centre is the first of its kind in Quebec.
Opening hours
Low season (September 5 to June 20): Saturday and Sunday, noon to 5 p.m.
High season (June 21 to September 4): Wednesday to Sunday, noon to 5 p.m.
Holiday season (December 20 to January 8) and school break (February 27 to March 5): every day from noon to 5 pm.
Closed on December 25 and January 1.
All aboard!
The Port Centre hosts the permanent and free exhibition All aboard! which offers a dynamic and fun itinerary to learn more about port activities and trades at the hub of the logistics chain.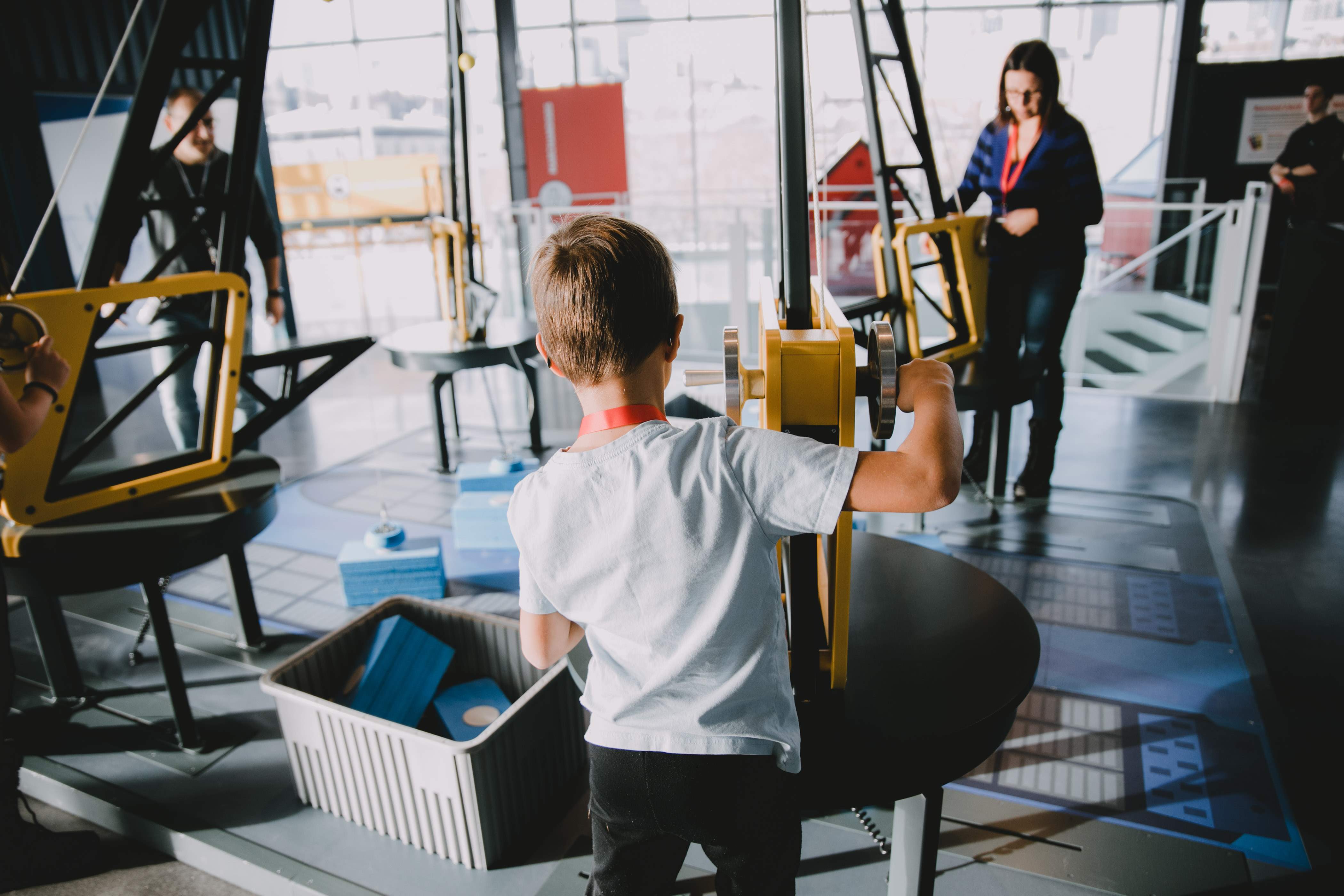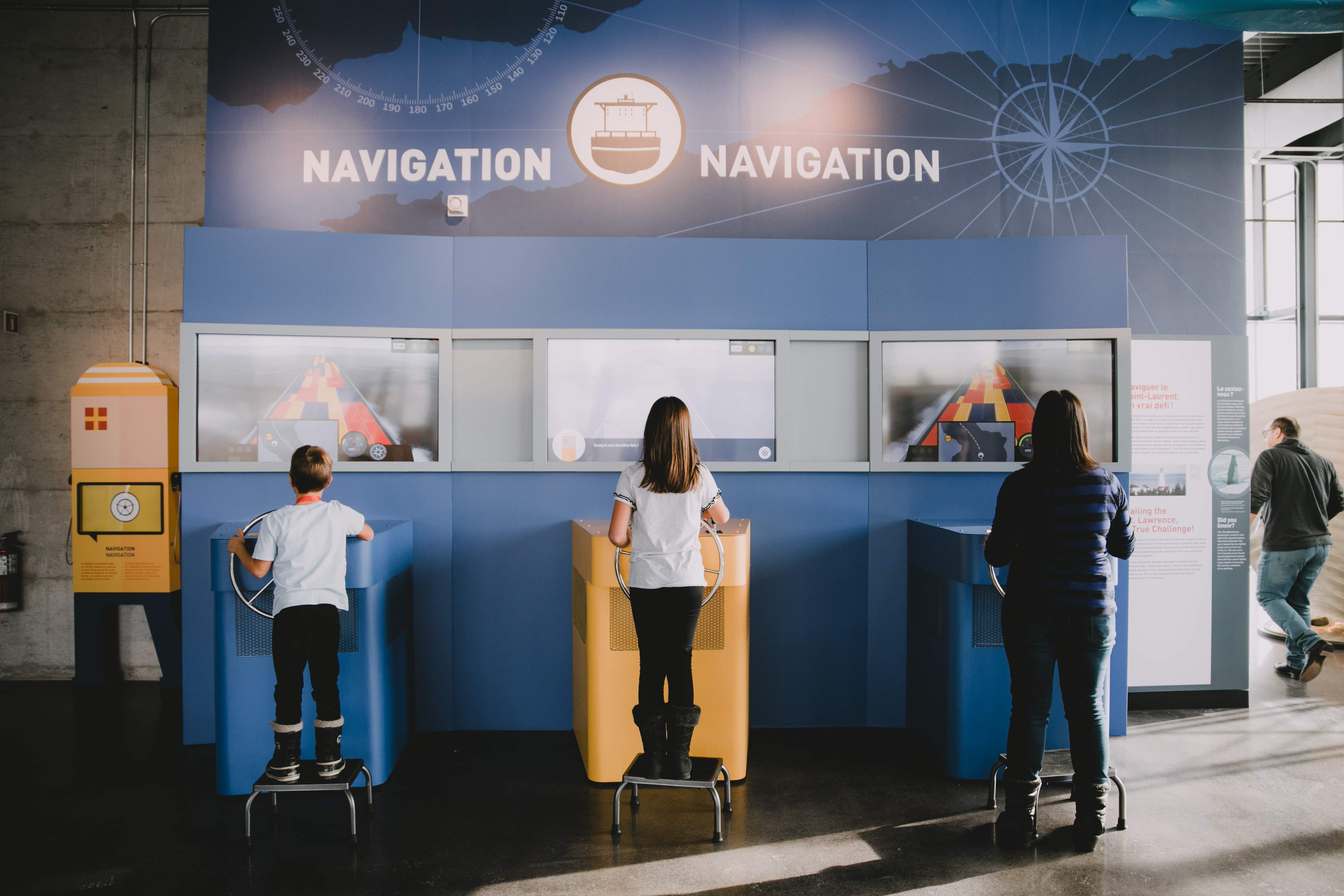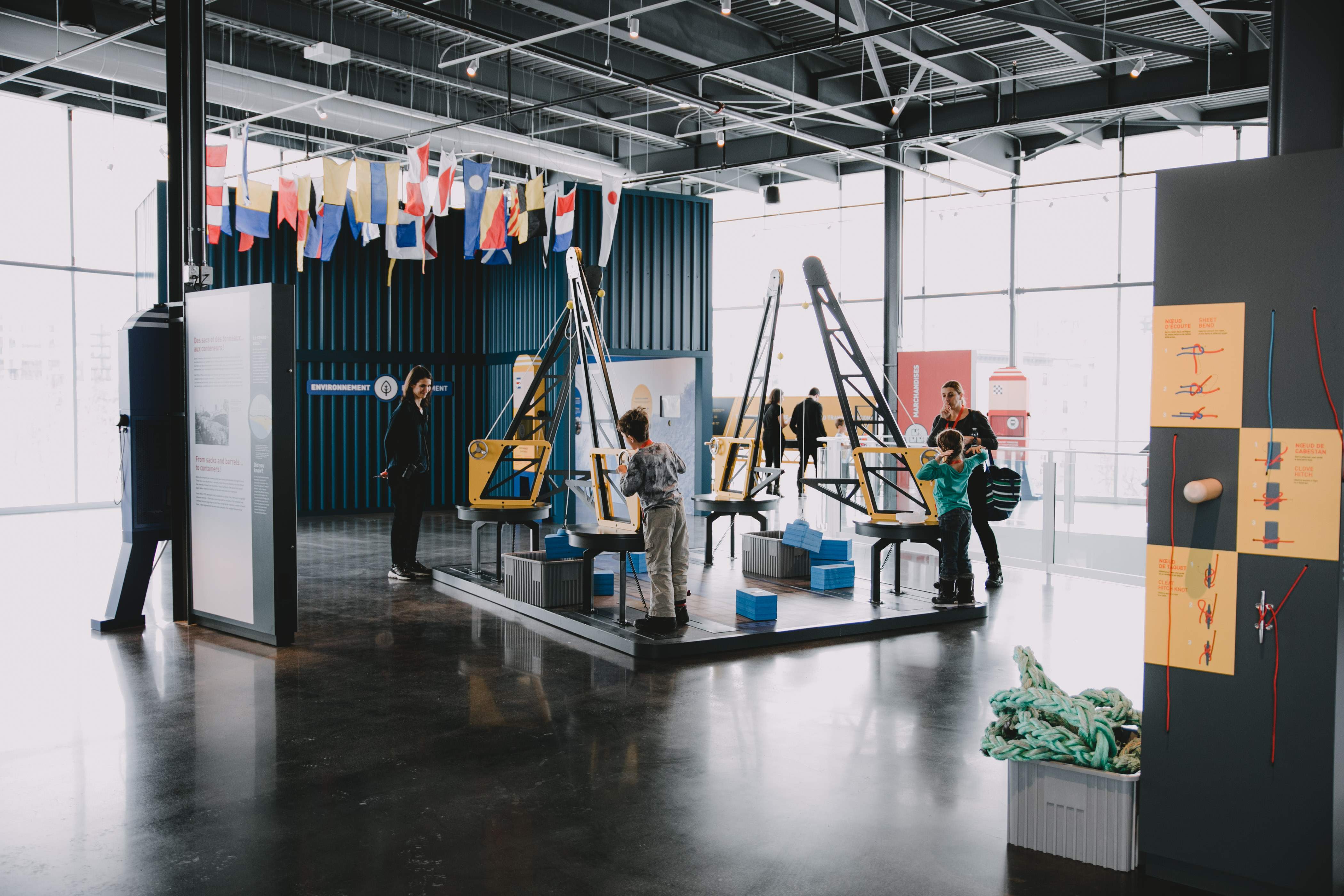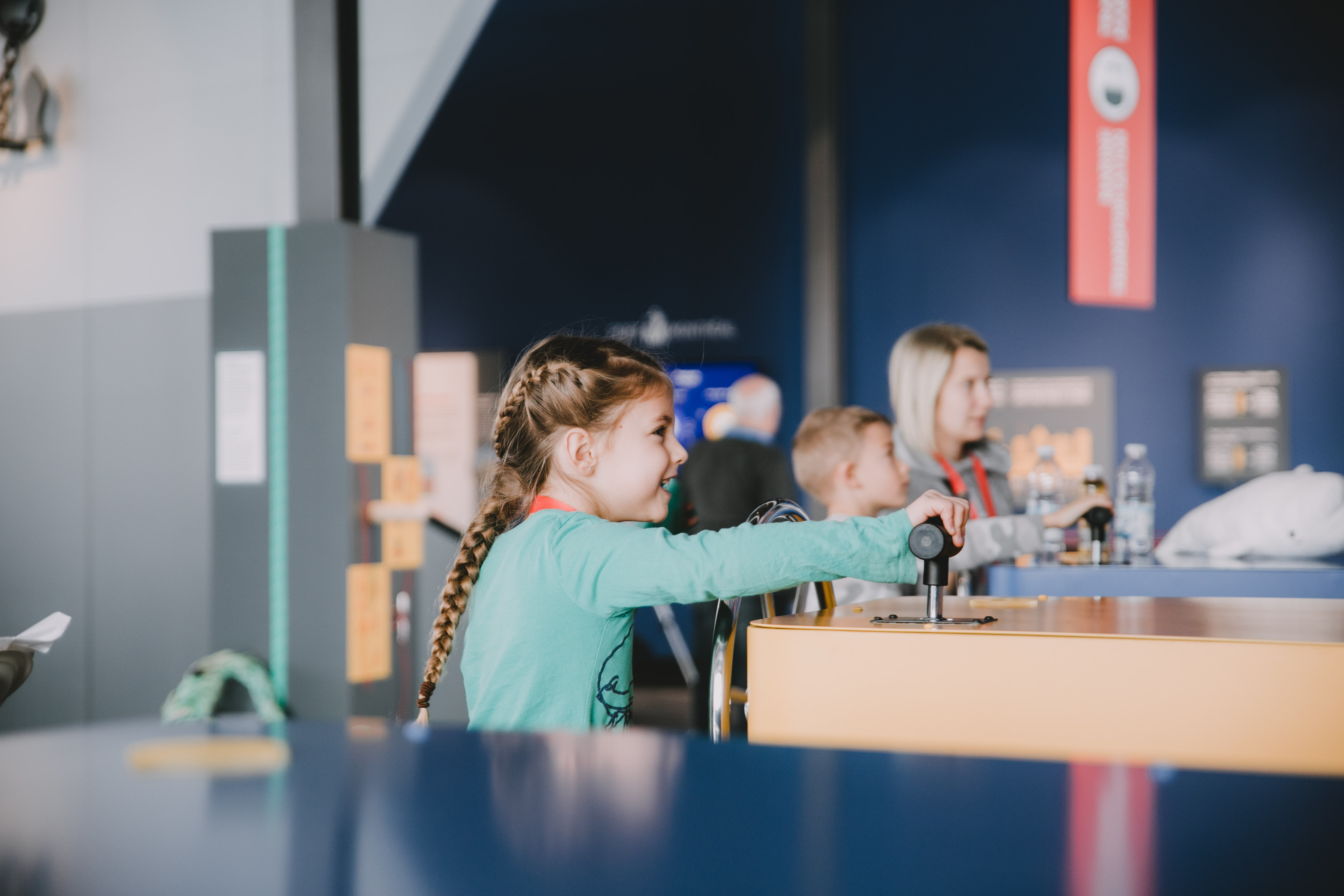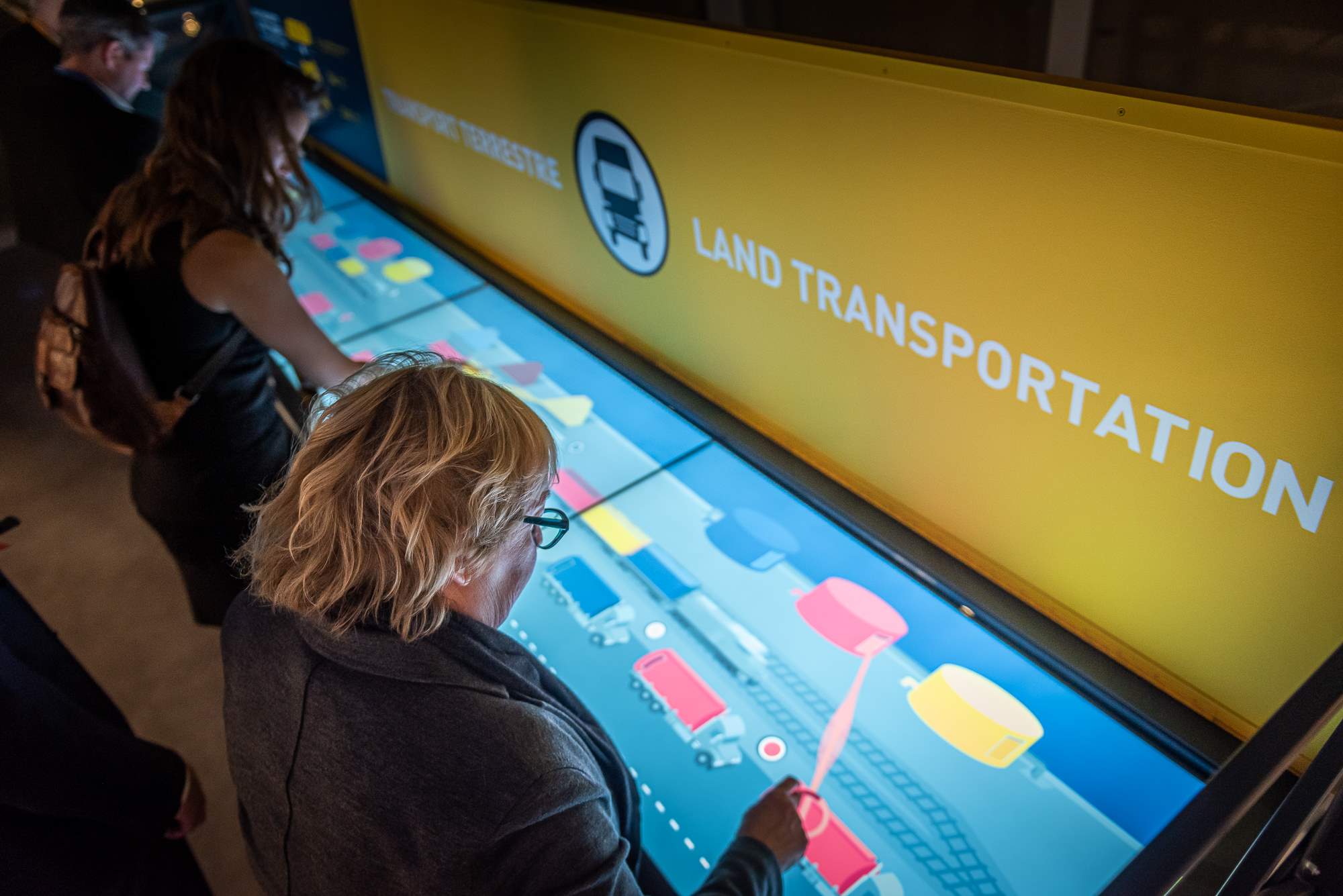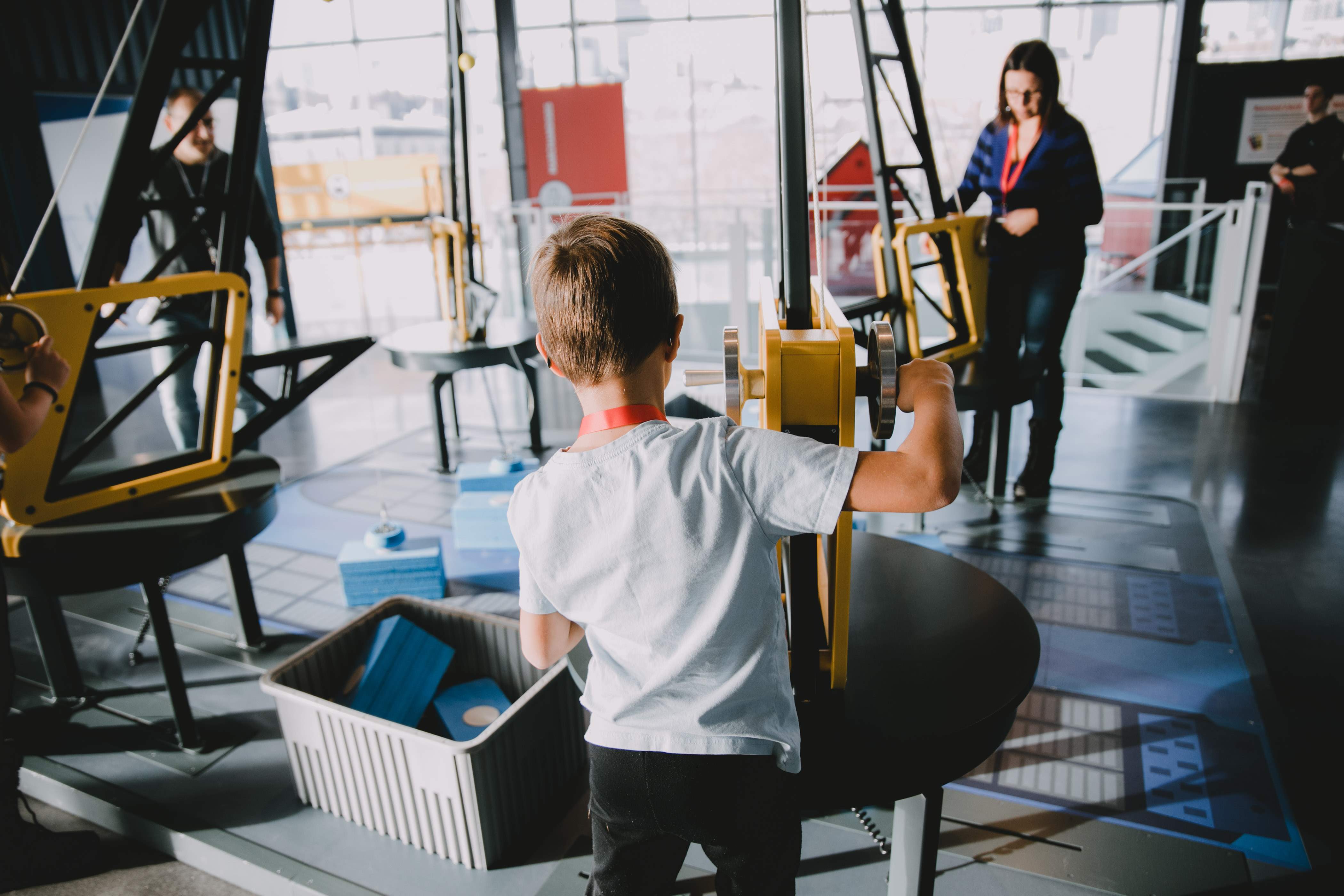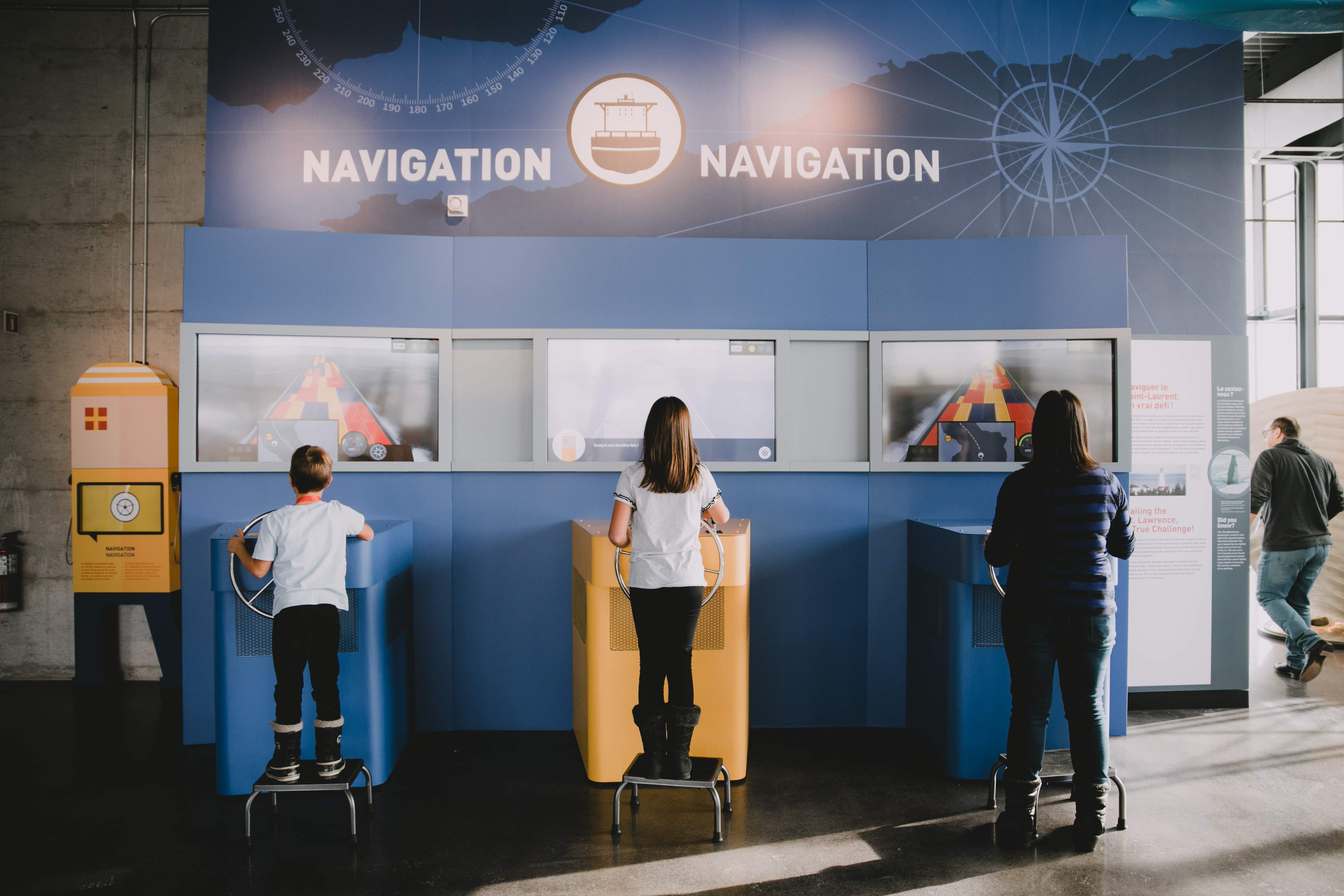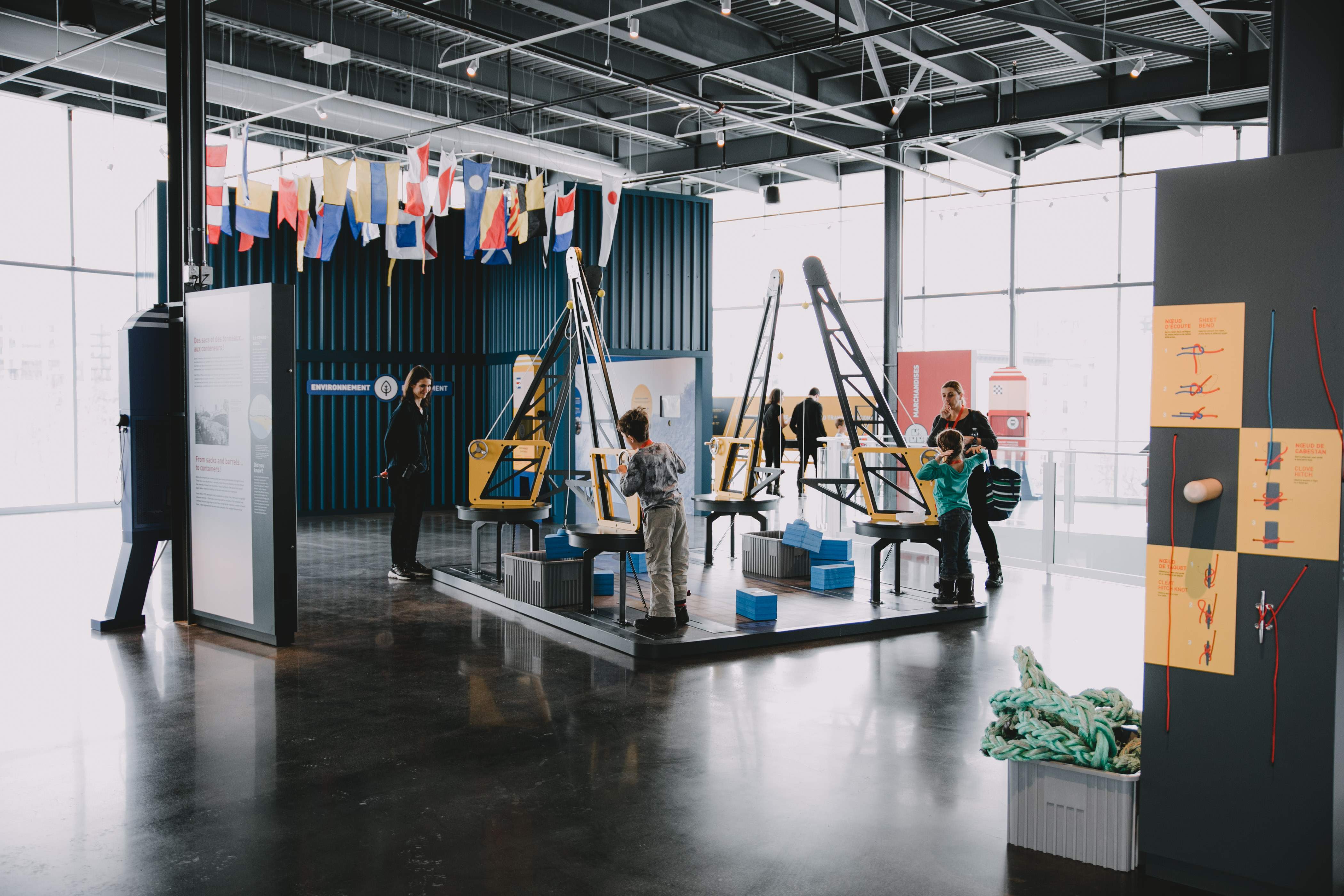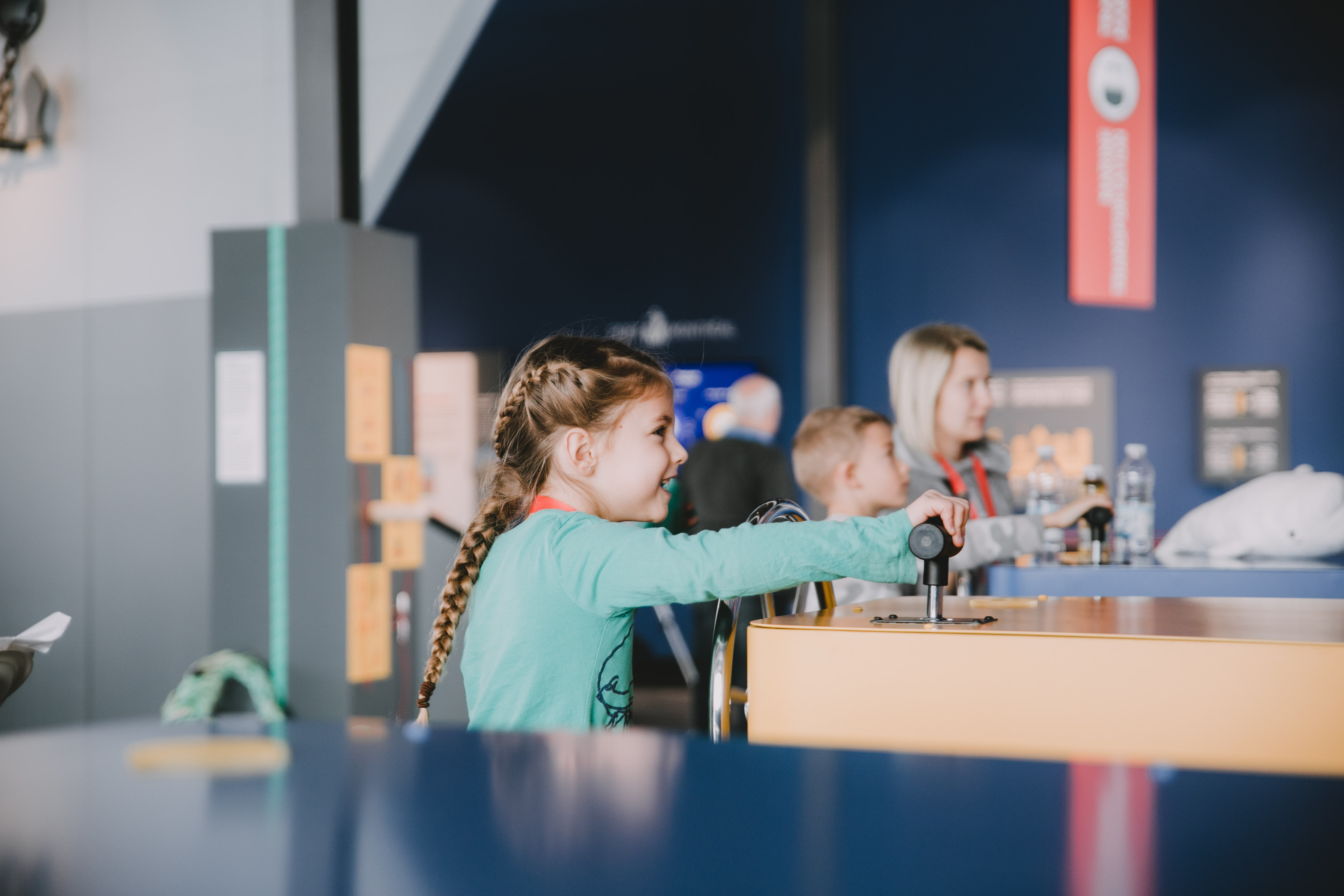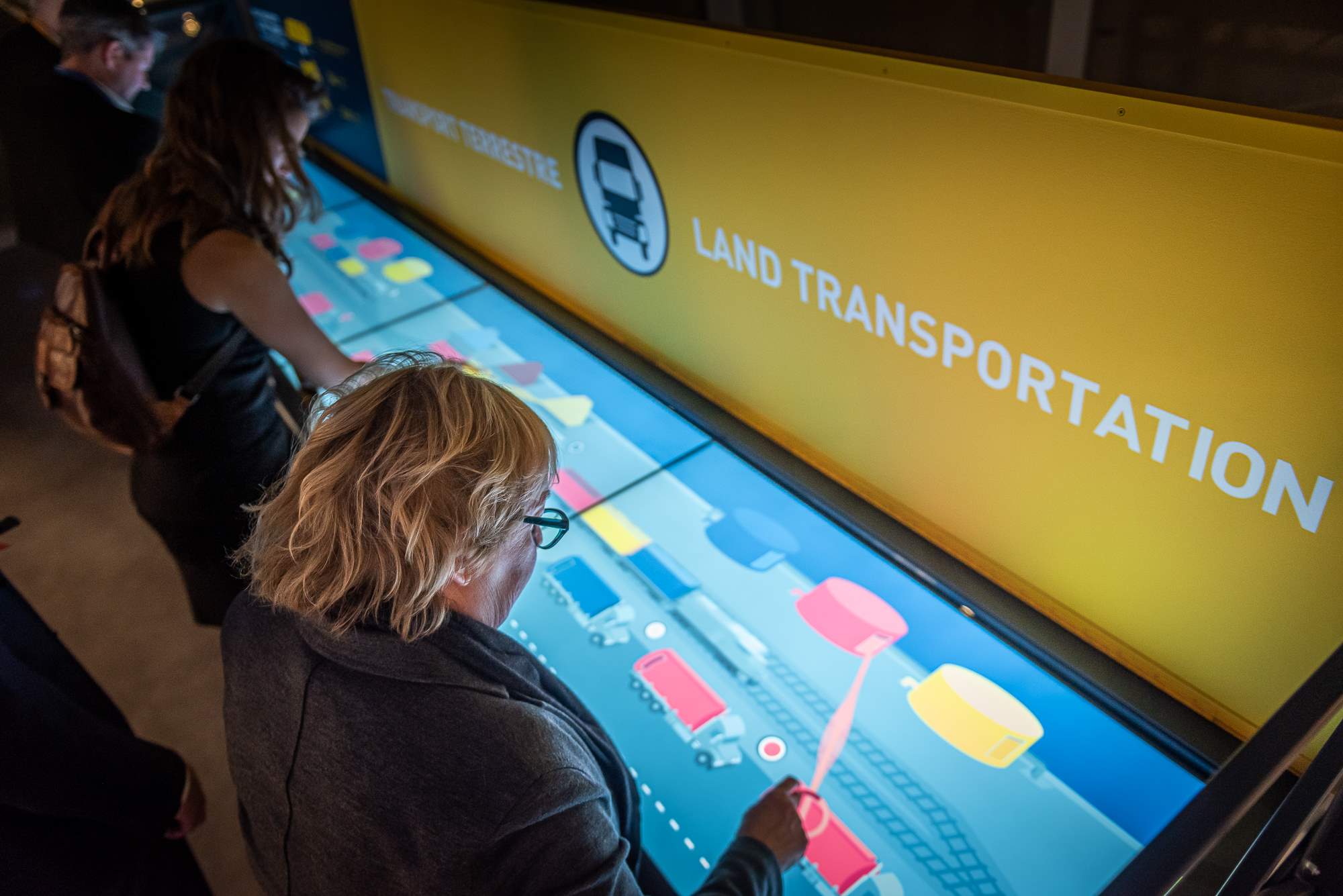 History of ships
On the ground floor of the building, discover model ships and a large mural full of textual, visual and video information illustrating the history of freight transport. An excursion into the heart of Montreal's port history!