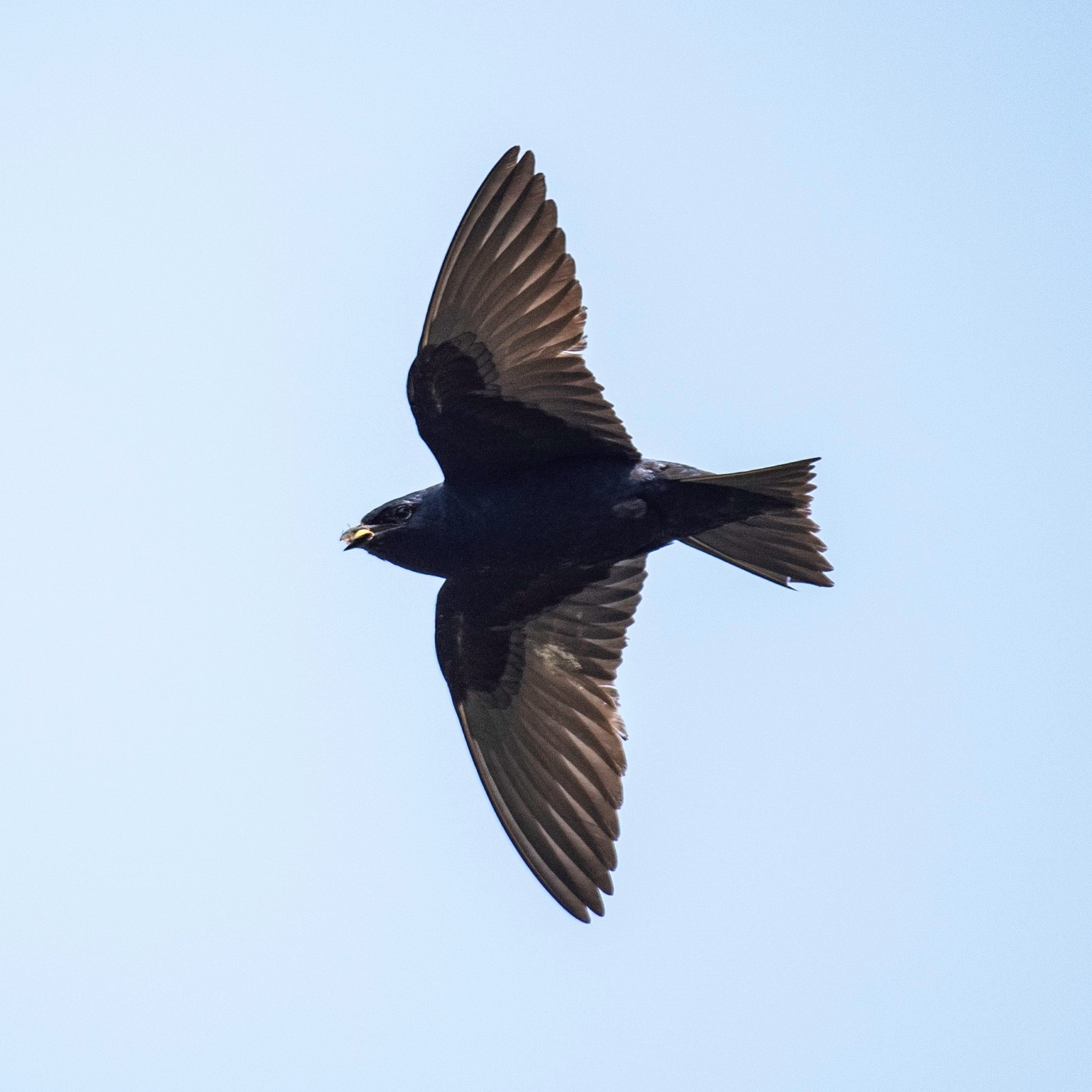 Four nesting boxes for Purple Martins installed on Île Montbrun
The Port of Montreal is proud to support the project to preserve Purple Martin colonies led by the non-profit Jacques-Cartier ZIP (priority intervention zone) Committee as part of the St. Lawrence Action Fund (SLAF).
This project involves installing four condo type nesting boxes, enough housing for 64 pairs of birds in total, on Île Montbrun, one of the many islands in the Boucherville Islands archipelago under MPA management. According to the Breeding Bird Survey, Purple Martin populations in Quebec fell by 93.6% between 1970 and 2014. The decline of Purple Martins can be attributed to several potential threats, including a decrease in insects, weather conditions and habitat loss,
To learn more about Purple Martin nesting boxes, click here (French only): https://newsletters.yapla.com/static/n/nSVfvIX8EqK4RSiGTpGDNfjp/c/xlsISlWTysbCNnlbFKmONb20
Along with the project to protect Purple Martin colonies, the Port of Montreal contributes to several other SLAF projects, such as restoring and conserving wetlands, controlling common water reeds and enhancing the IBA (Important Bird Area) in the Îles de Contrecœur National Wildlife Area.
To learn more about our sustainable development initiatives, click here: https://www.port-montreal.com/en/the-port-of-montreal/about-the-port/social-responsibility/sustainable-development
August 28, 2020