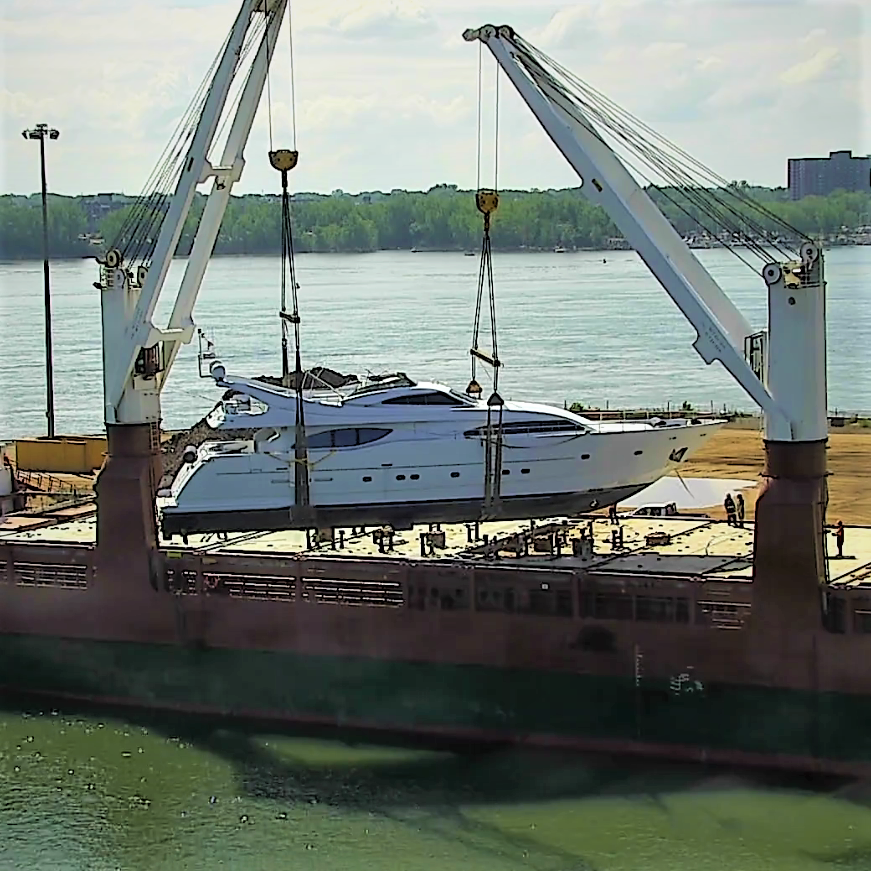 An amazing arrival at the Port of Montreal
July 2, 2020
Yesterday morning, something spectacular hovered over and then landed on the docks of the Port of Montreal... a superb 28.6-metre long luxury yacht!
The Ferretti Yachts Custom Line 94 yacht travelled from the Port of West Palm Beach, Florida aboard a Spliethoff bulk carrier.
Unloading 95 tonnes of cargo is no small feat. What a way to showcase the skill of our oversized cargo partners, Spliethoff and Logistec!
The masterful operation was carried out at Section 44 of the Port of Montreal using cranes strong enough to handle oversized parts.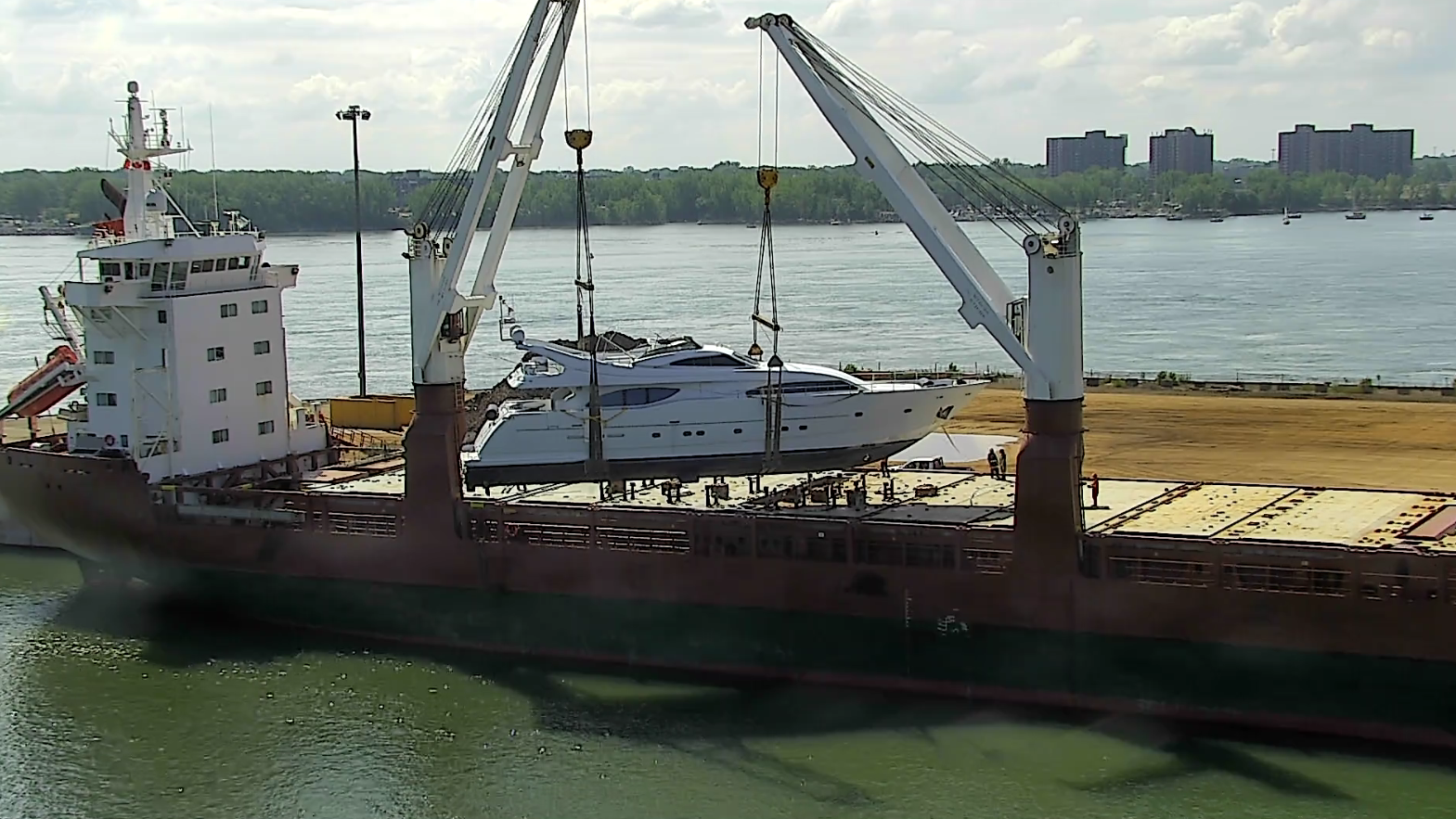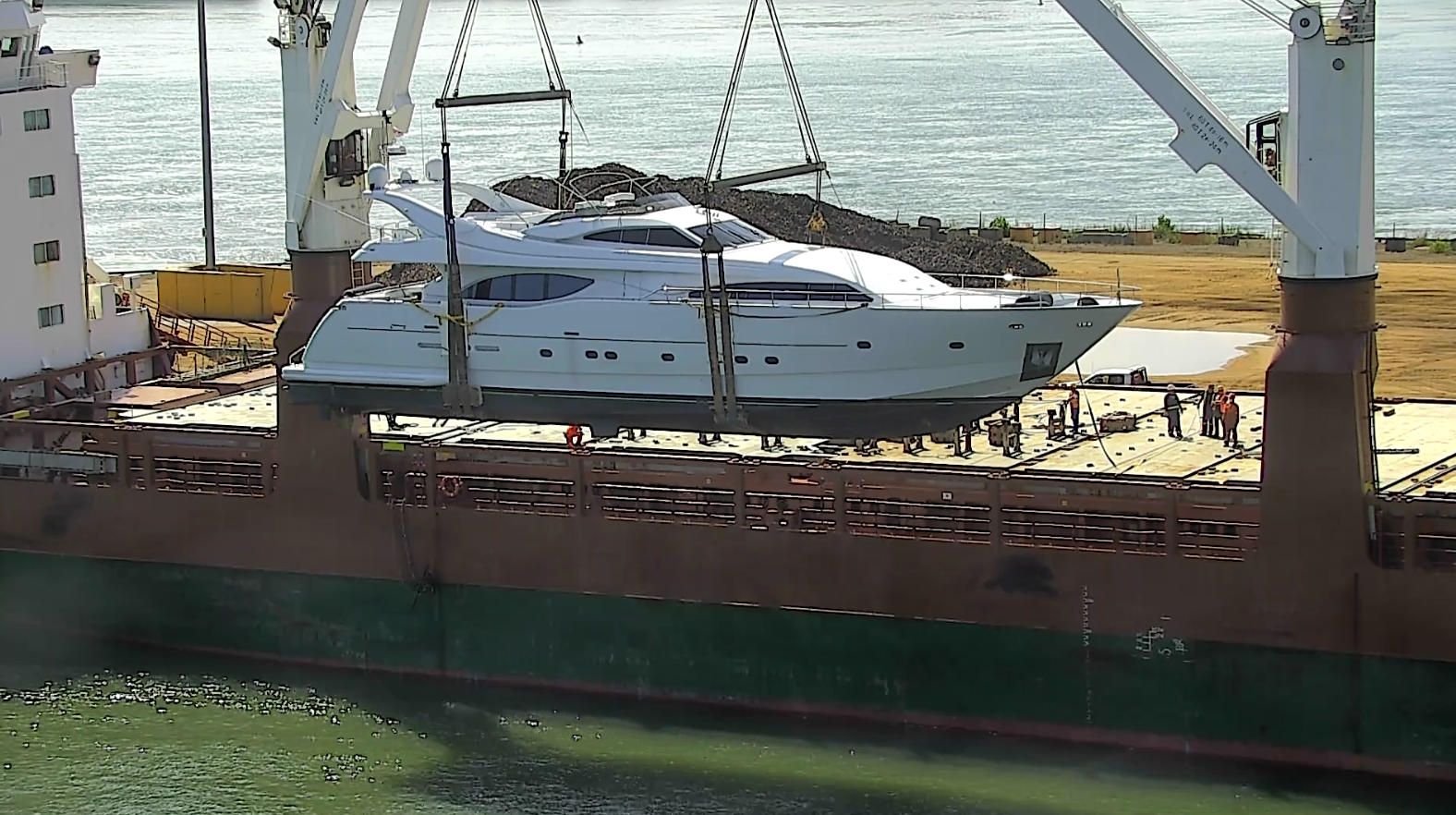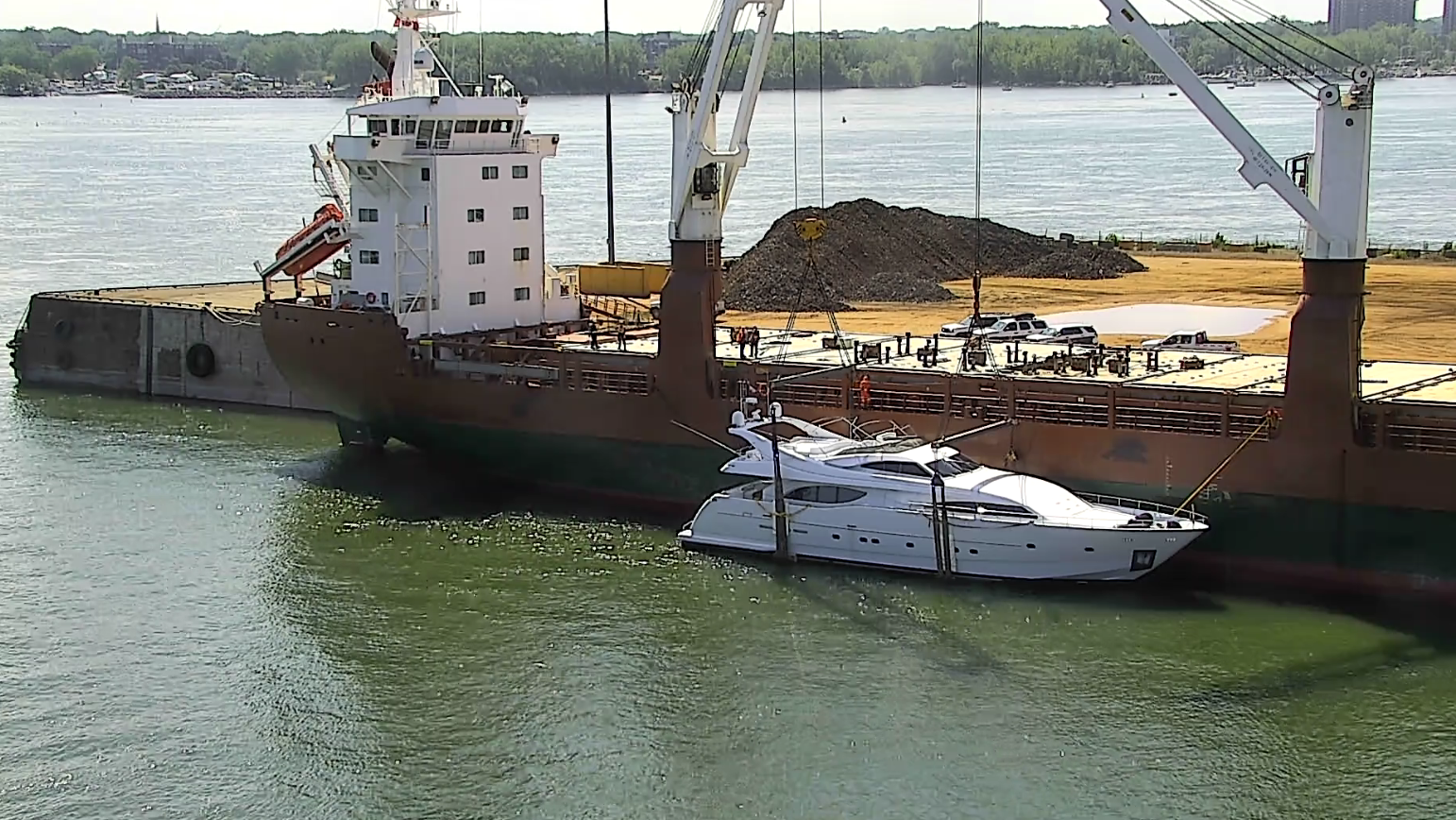 ';