Rent the Port of Montreal Tower
This majestic glass tower 65 metres high offers majestic views of the city and the river through its 360° panorama from the heart of Old Montreal. Check out our range of venues!
Multifunctional lobby on the riverfront
Located on the ground floor, this multifunctional venue can host 200 people in cocktail reception mode. Want some fresh air? Enjoy the adjacent outdoor space along the river or the wooden terrace on Commencement Square. And to welcome your guests, you can count on our three robotic guard buoys, guaranteed to surprise and delight!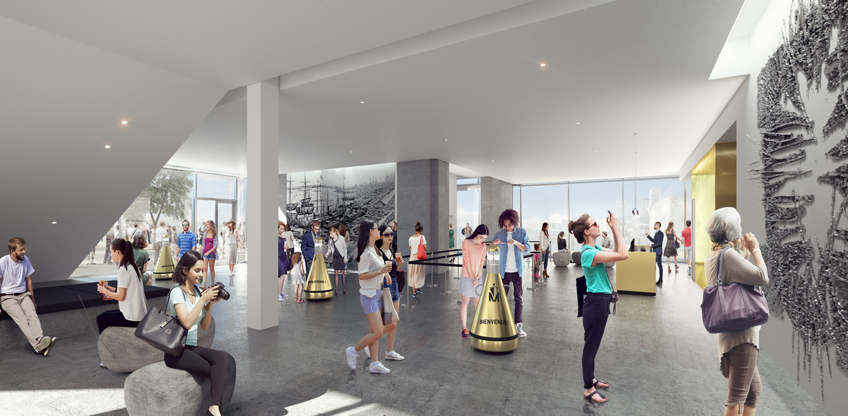 Cocktail layout
200 people Several floor power outlets Cloakroom for 200 people

Combined with an outdoor space
Observatory
A unique reception venue that can host up to 200 guests for magical and exclusive cocktail receptions. Imagine the view of the sunset over Mount Royal or an unforgettable evening of fireworks! Cocktail layout
200 people Several floor power outlets and 200 amp Cam-lock connections Catering space
Sylvie Vachon executive room
Ideal for meetings or business gatherings, the Sylvie Vachon Executive Room provides full audiovisual equipment for web conferences and presentations, a round conference table with 12 chairs and other furniture, and features exclusive access to the floor on this level.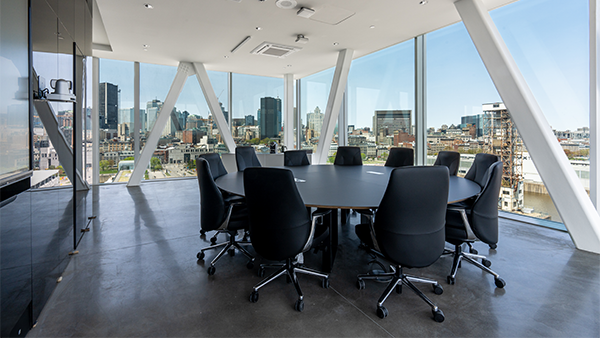 Several floor power outlets 48 square meters 515 square feet Cocktail layout
25 people Banquet layout
12 people

Automatic window blinds