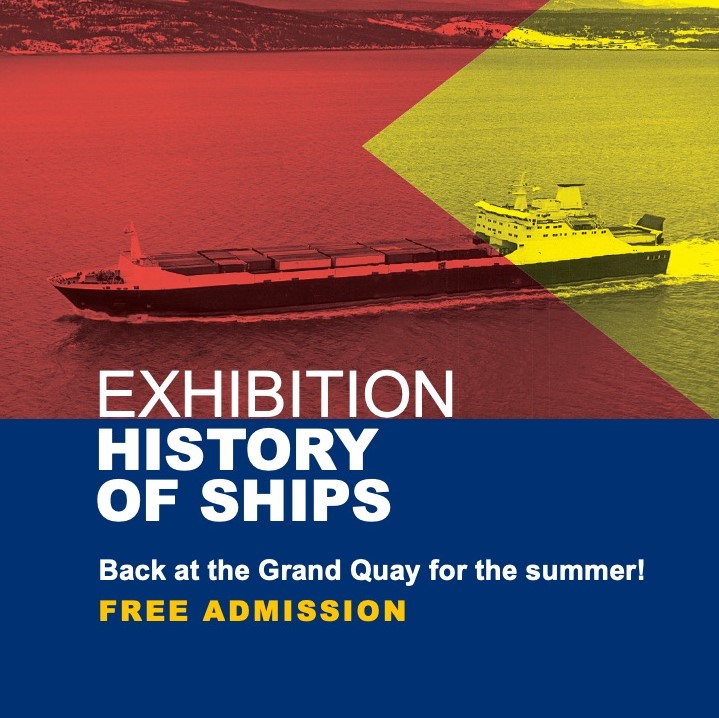 The History of Ships exhibition is back at the Grand Quay for the summer!
June 18, 2020
Despite the Port Centre's temporary closure, the Port of Montreal is pleased to welcome visitors to the free History of Ships exhibition specially mounted on the ground floor of the Grand Quay for the summer months.
On display: model ships, items and artifacts that have marked the Port's history along with several murals featuring textual, visual and video information depicting the fascinating history of freight transport.
History buffs, fans of the marine world and anyone interested in the metropolis of Montreal: don't miss the opportunity to learn more about your Port!
The temporary exhibition History of Ships will be presented free of charge, Wednesday to Sunday from 11 a.m. to 6 p.m. until September 7, 2020. On site, everything is planned to ensure a safe visitor experience in compliance with current health measures.
Grand Quay of the Port of Montreal
200 de la Commune Street West
Find out more: https://www.port-montreal.com/en/grand-quay/activities-and-exhibitions/exhibition-history-of-ships