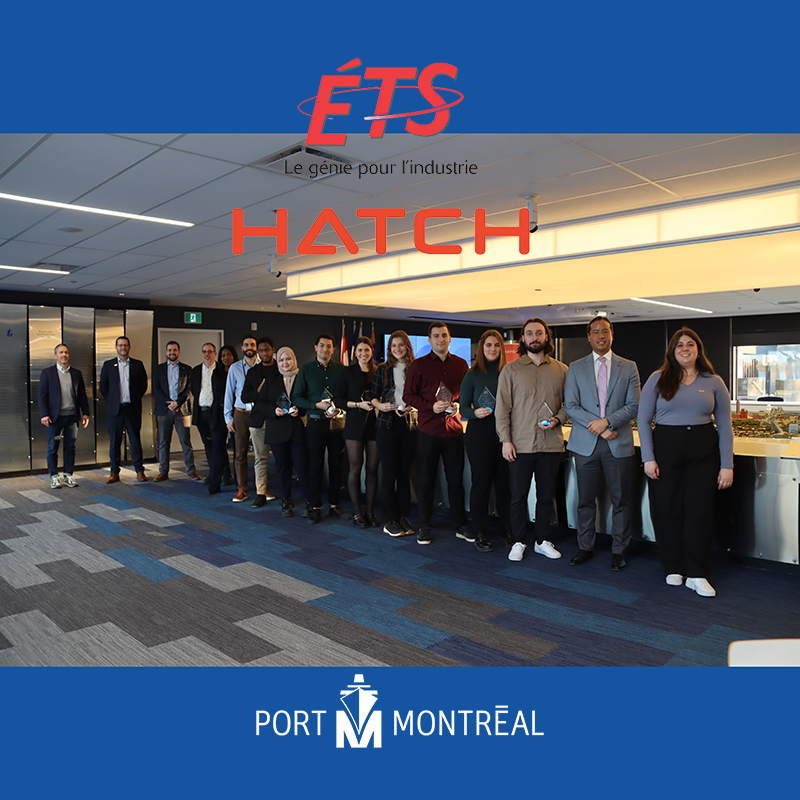 Celebrating seven years of innovation through the Smart Port Challenge
Students in action! The Port of Montreal congratulates the École de technologie supérieure (ÉTS) students who excelled during the Smart Port Challenge.
Established in 2016 and organized by the MPA in partnership with the engineering firm Hatch, the Smart Port Challenge consists of an annual logistical challenge for students enrolled in the Operations and Logistics Engineering program for the fall and winter sessions.
For this year's 7th edition of the challenge, the MPA and Hatch submitted a practical set of problems involving the modelling of trucking flows to future Contrecœur container terminal facilities.
Two teams of students stood out by proposing innovative solutions to this set of problems, earning $3,000 (1st prize) and $2,000 (2nd prize). Congratulations to the winners!