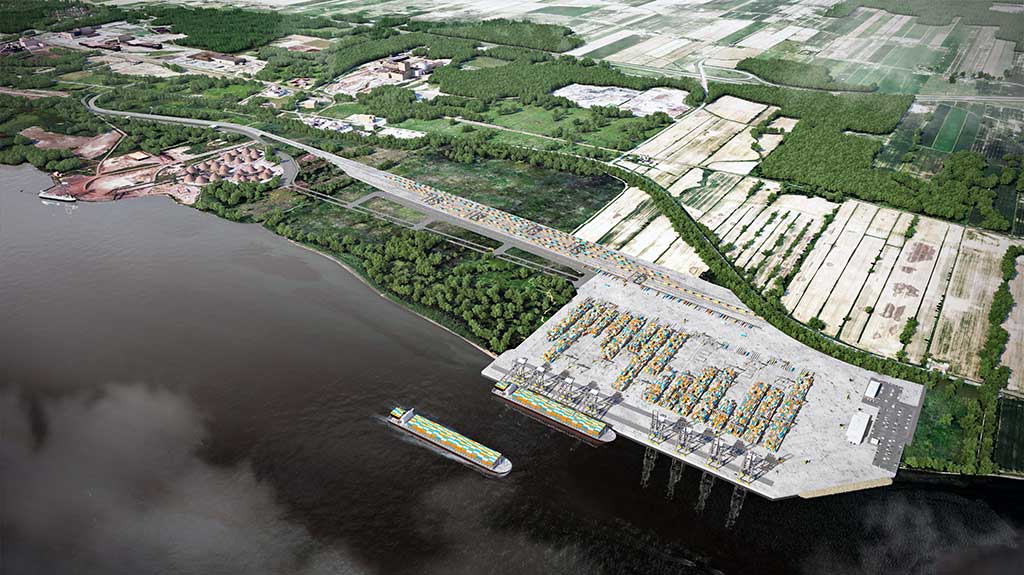 Contrecoeur: A Unique, Top-Tier, Ready-to-Go Project in a Growing Market
The Port of Montreal is experiencing a historic growth of container traffic for the past 7 years. To accommodate additional container capacity, a dedicated container terminal will be built at the Contrecoeur site, within the Montreal Metropolitan Area. The terminal will be fully connected to the regional transportation hub, including a Class 1 railroad and highway connections.
Interested port terminal operators are invited to familiarize themselves with the Project and participate in the procurement process.
Contrecoeur Project Summary (PDF)
Capture the Containerized Market
Over the past 45 years, the Port of Montreal has grown from handling 750 TEU (Twenty-foot Equivalent Unit) vessels to harbouring Post-Panamax size vessels (over 6,000 TEU). A deep river port, thousand miles inland, Montreal is a commercial hub that can reach 110 million consumers from Quebec, Ontario and the industrial heartland of the US Midwest within less than 48 hours.
In 2019, the Port of Montreal handled over 40 million tonnes of dry and liquid bulk, general and containerized cargo, including more than 1.75 million TEU. The hub includes 9 bulk terminals, 4 general cargo terminals and 3 cruise terminals as well as 5 container terminals (4 of them for international cargo).
The unique position of the Port of Montreal makes it an efficient destination port with ships fully unloaded and loaded, handling containers for/from both the Canadian and US market. The Port of Montreal handles on average twice as many containers per trip as the US East Coast (4,250 vs 2,180) and benefits from shipping services by 6 of the world's major carriers.
With expected growing volumes of containerized cargo flows to/from North America, the new terminal represents an opportunity to position strategically in a high-traffic region.
Project Scope
The new container terminal will have a capacity of 1.15 million TEUs, within an industrial area already in operation and with secured land for potential expansions up to 3.5 million TEU. Preliminary commissioning is expected by 2026.
The planning of the project reached several key milestones, in addition to securing state-sponsored financial support:
Financing and Subsidies
Financial participation of the Canada Infrastructure Bank (CIB) with up to CAD $300 million long-term loan (subordinated debt) at very competitive rates.
Subsidy of CAD $55 million from the Government of Quebec.
High interest from public and private financing entities of Quebec.
Estimated low cost per TEU: CAD $826 (USD $652—Exchange rate of September 16, 2021).
Costs
Estimated total CAPEX of CAD $950 million.
Critical Milestones Reached
Land secured and extensive geotechnical surveying completed.
Favourable decision statement by the Minister of Environment and Climate Change of Canada.
Pre-design completed.
Major rail and road access immediately available.
Thorough public consultation process and frequent outreach events.
Strong government (Federal and Provincial) and municipal support.
Planned infrastructure
The project aims to install modern and innovative infrastructure, which will include among others:
Automatic gates for reduced processing time per truck.
Truck Control Area.
Intermodal Yard to reduce rail shunting and optimize order switching.
Container Yard with temporary storage and handling area designed to increase productivity, reduce moves per box, and maximize stack density.
Capacity:
Two berths with total length of 675 m.
Container yard of 26 ha.
Connectivity:
Intermodal rail yard and marshalling yard of 24 ha.
Road and rail infrastructure of 21.5 ha.
On-site connection to Class 1 rail network.
Proximity to Highway 30.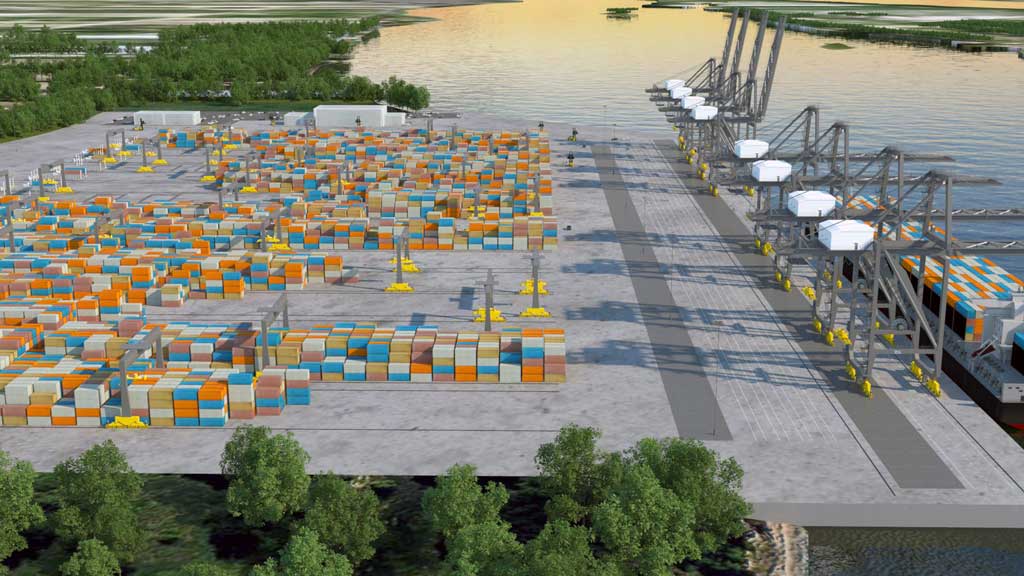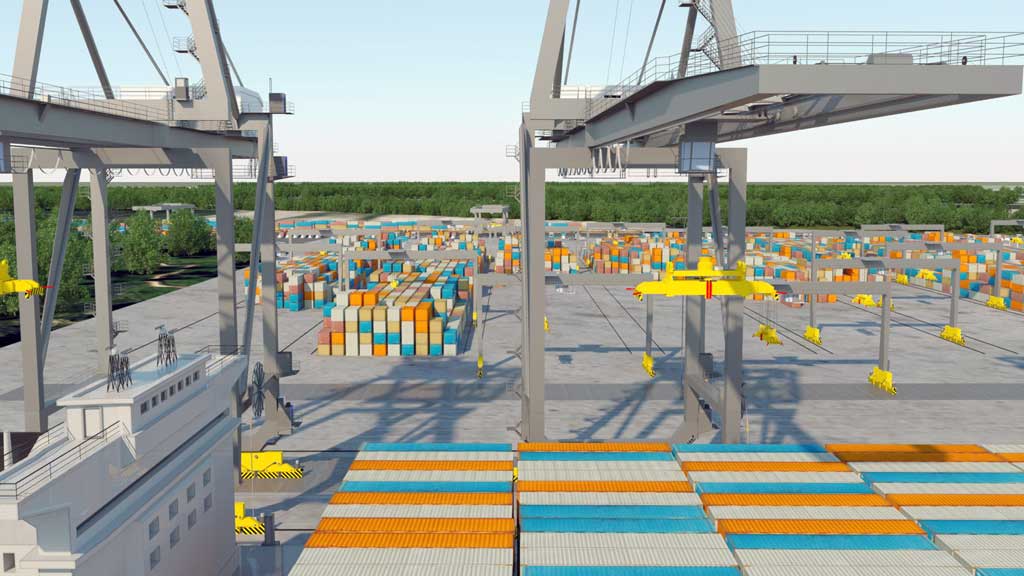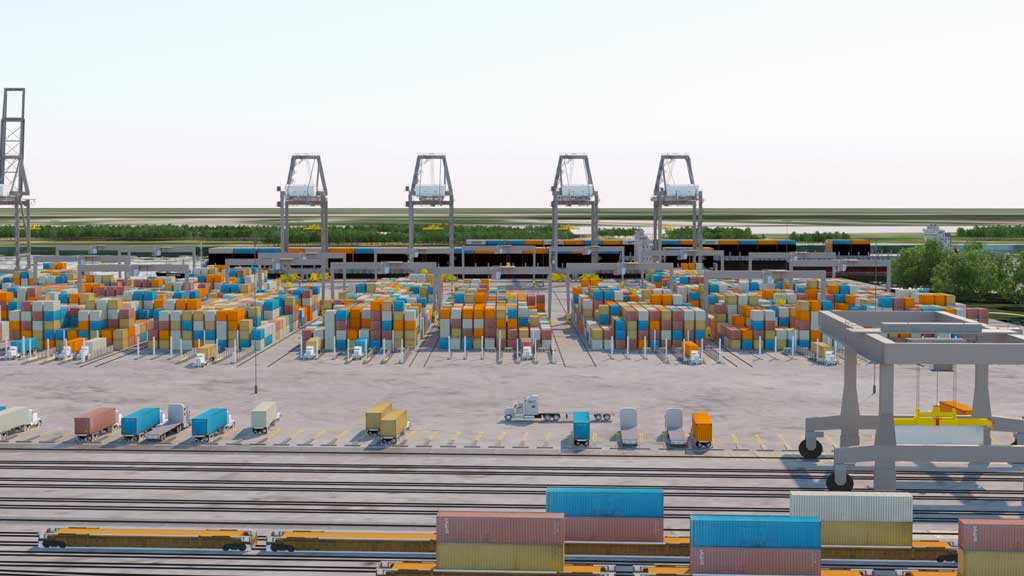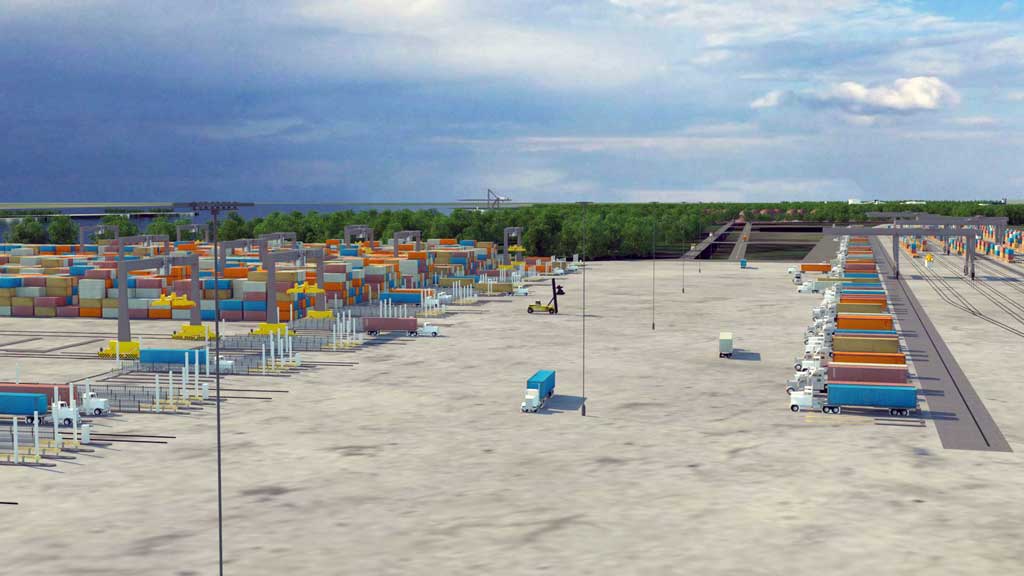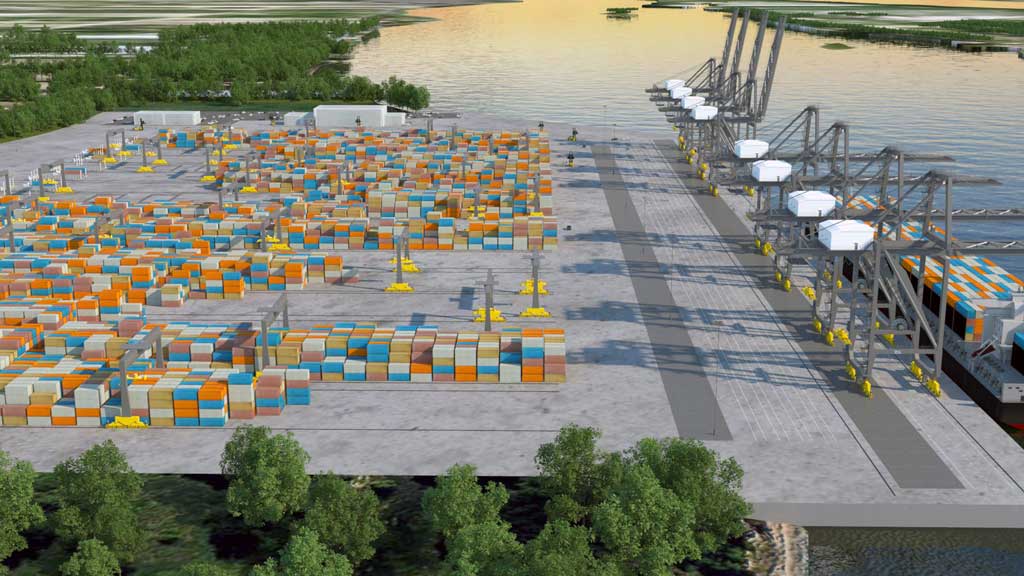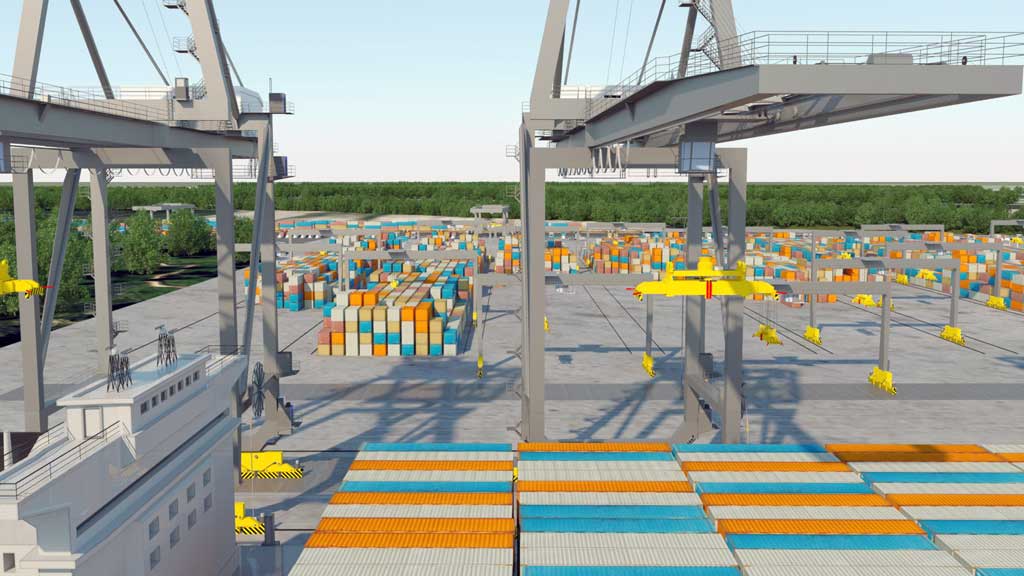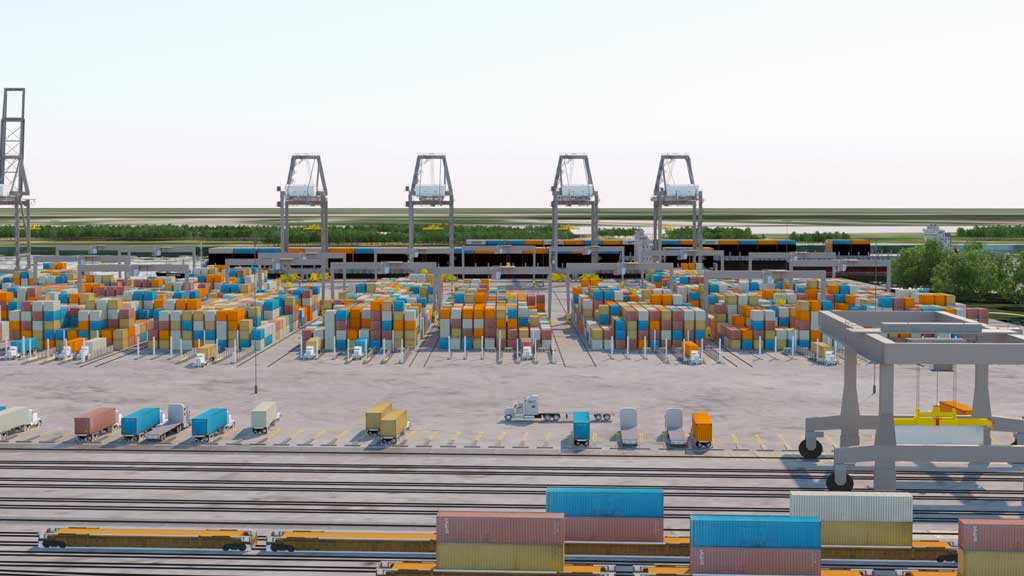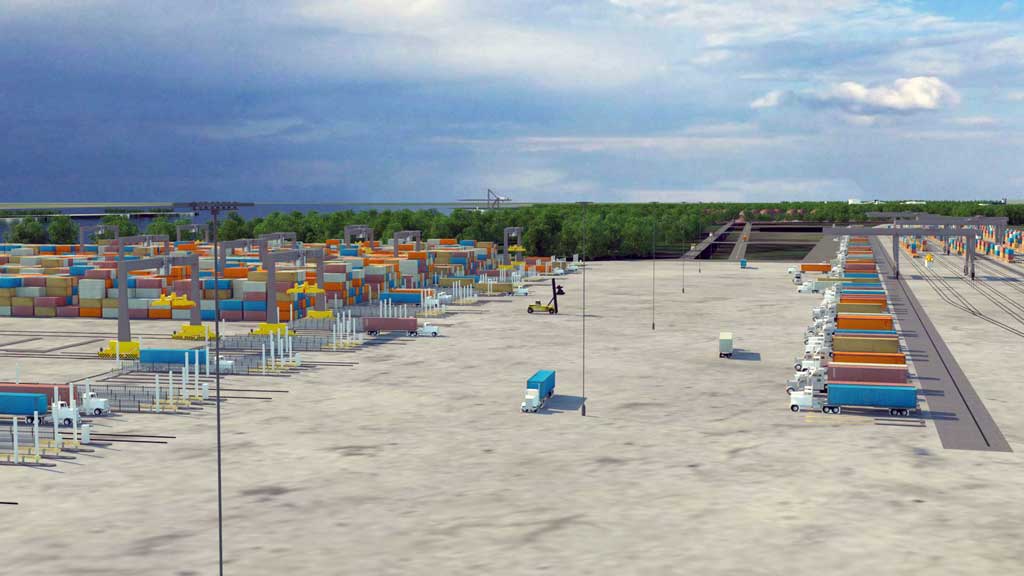 Procurement process timeline
Q4 2021
Request for qualification
Q2 2022
Annoucement of qualified proponents
Q&A
Contacts
Companies interested in the new terminal project in Contrecoeur are welcome to contact us at This email address is being protected from spambots. You need JavaScript enabled to view it.
For more information and news on the project, click here: Contrecoeur project - News updates