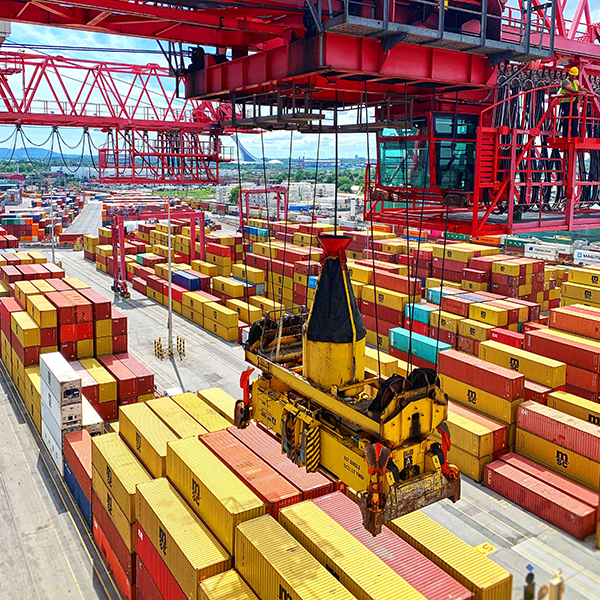 Data transparency: the Port of Montreal is developing a new smart tool to identify goods
The Port of Montreal has teamed up with Mely.ai, a startup specializing in data retrieval for automated solutions, to develop a new Intelligent Document Processing (IDP) tool based on artificial intelligence and focused on data transparency.
The goal
Over 35 million tonnes of goods transit through the Port of Montreal every year. In some cases, it's crucial to be able to pinpoint the location of targeted goods accurately and quickly, especially goods classified as hazardous. These can be anything from chlorine for swimming pools to fireworks, aerosol bottles, shotgun ammunition or sulfuric acid used in the metallurgical industry.
For the 2,000 or so vessels that dock at the Port of Montreal every year, the algorithm used analyzes the documentation received before the vessels arrive, so that the company knows in advance exactly when and where the targeted goods will be unloaded.
"We want to be able to find the needle in the haystack," said Simon Savard, Analyst, Business Intelligence and Innovation at the Port of Montreal.
These data make it possible for the MPA to deploy prevention teams as needed, to better plan cargo handling on Port territory, and to act swiftly when necessary.
An intelligent tool for improving the efficiency and safety of port operations!
September 6, 2023