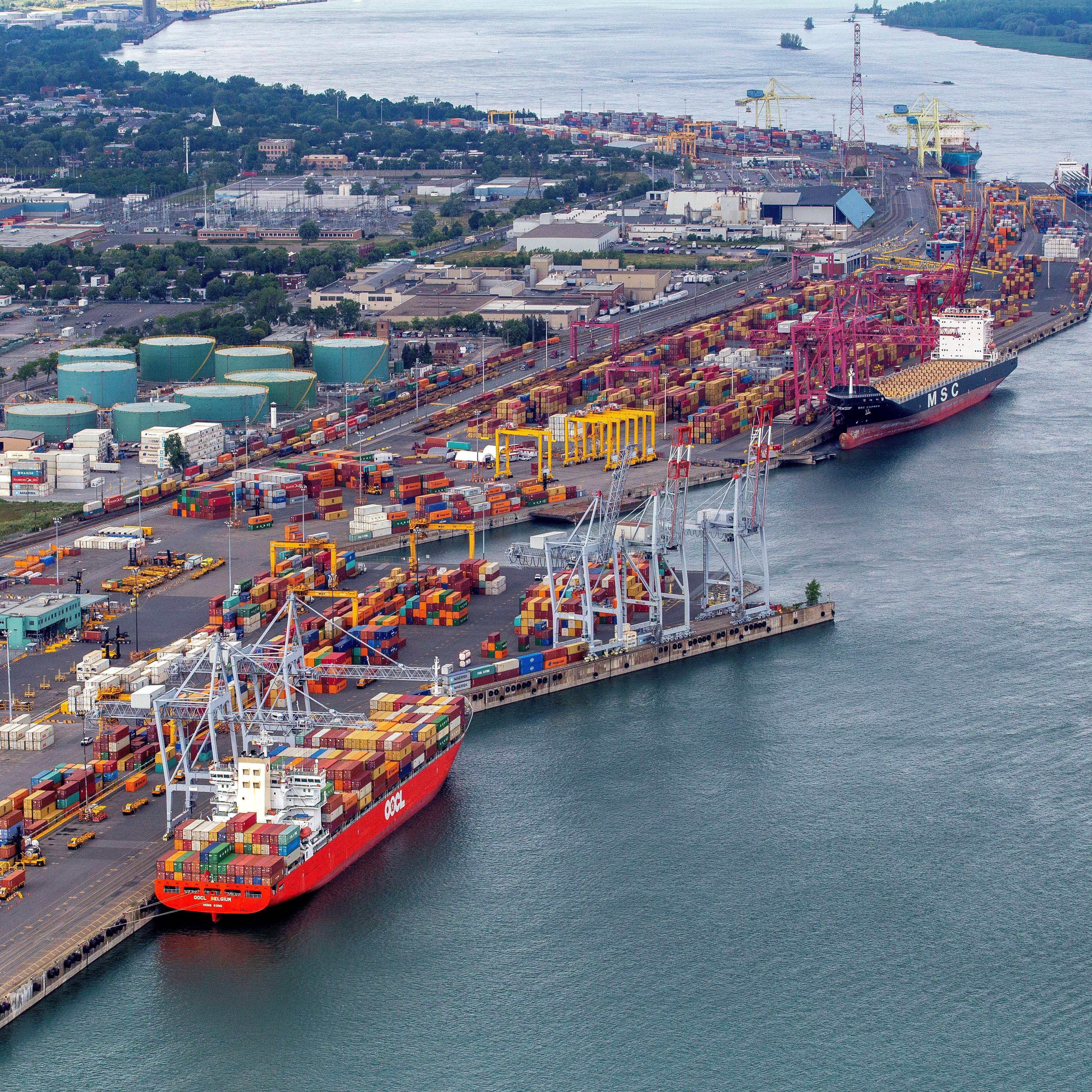 Fonds de solidarité FTQ funding
Interested in developing business projects with supply chain connections in Montreal or Contrecœur? You could obtain funding under the Fonds de solidarité FTQ—Port of Montreal financing partnership.
PORT FACILITIES IN MONTREAL AND CONTRECŒUR
How would you like to develop business projects that will contribute to supply chain efficiency and/or the growth in volume of goods imported or exported from the Port of Montreal?
The Montreal Port Authority (MPA) and the Fonds de solidarité FTQ have dedicated a $100 million envelope to companies with an import/export development project in Greater Montreal and Contrecœur connected with the Port's logistics chain.
With 6,000 businesses in its ecosystem, this logistics chain is recognized as one of the most efficient in the world. It is sought after for its operational and environmental performance and for how it sharpens the competitive edge of its business partners. Find out more at the Logistics and Transportation Metropolitan Cluster of Montreal:
CUSTOMIZED FINANCING
Financial support under the Fonds de solidarité FTQ – Port of Montreal logistics financing partnership is offered in the form of equity financing or an unsecured loan designed to support long-term growth.
Companies wishing to submit a project to benefit from this financing are invited to contact the Fonds de solidarité FTQ or the MPA. The MPA and the Fonds will then assess the application files
received on the basis of their investment criteria. The Fonds shall be solely responsible for agreements with developers.