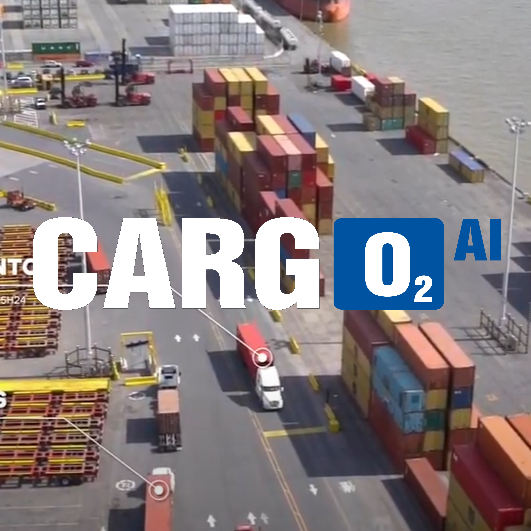 Prioritizing critical cargo
CargoM and the Port of Montreal shift into high gear
CargoM, the Port of Montreal and their partners are ramping up to deploy the priority cargo handling system on a large scale.
Developed last spring through a partnership between the Port, CargoM, Termont, MGTP, Scale AI and Ivado Labs to tackle the COVID-19 pandemic, the system, named CargO2ai, uses artificial intelligence to quickly identify and prioritize the critical cargo that Canadians need. The purpose is to deliver medications, medical equipment and food products as quickly as possible to avoid supply delays and stock shortages during precarious economic and public health situations. A logistics tool with a humanitarian calling, last week CargO2ai was named a Jalon Mobility Award, in the Urban logistics category.
After honing the technical details in recent months, the Port of Montreal and its partners are now in the process of implementing the system throughout the city's industrial port facilities. That means the time is right for all stakeholders in the supply chain to join the initiative: trucking companies, freight forwarders, shipping lines, charterers and operators are invited to embark in large numbers to ensure maximum efficiency and to use the system to its full potential.
A collective effort for the health and safety of all!
"By aligning solidarity, fluidity and logistical efficiency, Greater Montreal's supply chain can make a difference in the fight against the pandemic's impacts. The Port of Montreal is proud to contribute to this innovative project that speeds up supply chain fluidity and facilitates the movement of products that are vital to combat COVID-19." — Sylvie Vachon, President and CEO of the Montreal Port Authority
"This innovative project highlights both the collaboration between supply chain actors and Montreal's strengths in artificial intelligence, to contribute to our collective effort in the face of COVID-19 with concrete and effective solutions." — Mathieu Charbonneau, Executive Director of CargoM
October 22, 2020
View the CargO2ai presentation video