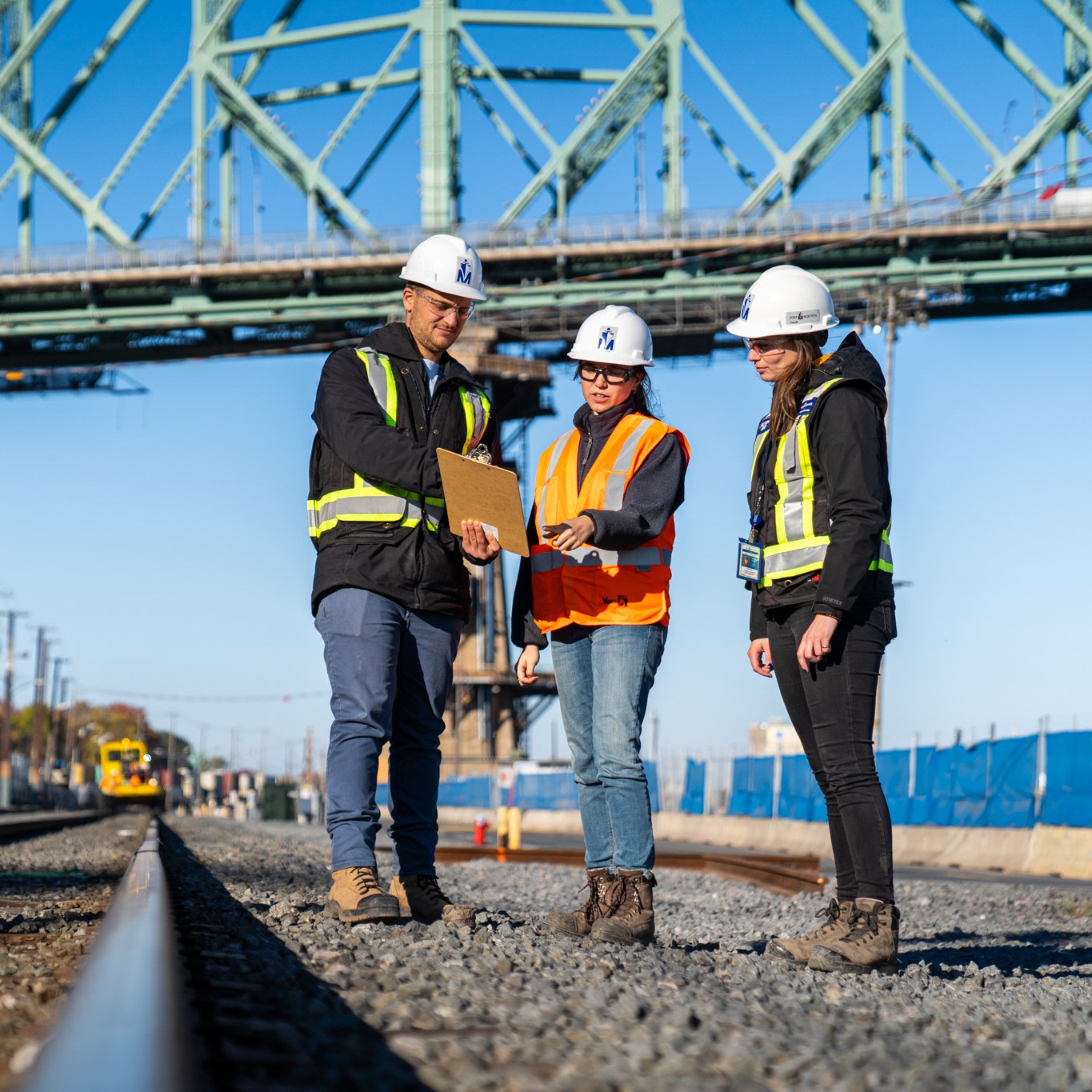 Work in progress at several sites to improve the Port of Montreal's service offer
Now that the worm weather is here, work sites are up and running at the Port of Montreal! Here is an overview of what is planned for 2022:
Overpass in the Viau Terminal sector. Designed to improve access to the Port of Montreal and reduce truck driving on Notre-Dame Street, the future overpass will span Notre-Dame Street and connect directly to Assomption Boulevard.
Several major steps have already been taken this spring, such as installing the box girders for the future overpass on Notre-Dame Street. Still to come this year:
Slab decking and formwork (in progress), as well as slab concreting (May).
Construction of the north and south abutments of the structure over the rail tracks (in progress). The installation of the beams is scheduled for July.
Raising of the Port Road (in progress).
Construction of the north approach (access ramp to the overpass)
Creation of the temporary road to Dickson Street
Installation of the steel structure and span over the Port's rail tracks (July-November)
Landscaping work (fall 2022)
The new overpass is slated to open in December.
The Port of Montreal Tower. Under construction since 2019, the Port of Montreal Tower is receiving finishing touches down to the last detail for an opening planned for the next winter. The steel structure and exterior envelope are already in place. This summer will be spent developing the interior spaces, such as our interpretative deck and glassed-in observation deck overlooking the city. We are also planning to complete the exterior landscaping, including a wooded terrace and outdoor furniture. Stay posted for the official opening, coming soon!
Rail capacity expansion project. This huge three-year project is entering its second phase. It was set in motion to add 5 km of railway tracks to the existing MPA network in order to improve the efficiency of our supply chain. This year, the project works will span Sections 30 and 39 of the Port of Montreal, from Parthenais to Préfontaine streets. In May, piling work to build the new retaining wall will begin. Measures have been included to mitigate noise. Paving of the Port Road is scheduled to be completed this fall. The final phase of this major project, which will run from Parthenais Street to the Old Port, will follow in 2023.
Wharf repairs. To maintain its infrastructure in good condition and to ensure that vessels keep arriving safely, the MPA will be repairing several wharves over the course of the year, including Berths 66 to 68 at Maisonneuve Terminal, the Viau Terminal wharf and Berths 57 N-62.
More details at https://www.port-montreal.com/en/the-port-of-montreal/projects
April 25, 2022