The MPA contributes to the beautification of Contrecœur's Colonie Sainte-Jeanne d'Arc Summer Camp
Montréal, August 10, 2023 — In its efforts to make a positive difference in its host communities, the Montreal Port Authority began the planting of 95 trees this week on the land of Contrecœur's Colonie Sainte-Jeanne d'Arc to commemorate its 95th anniversary. This initiative is part of the objective the MPA announced earlier this year to plant 3,000 trees over five years within Greater Montreal. The tree planting, which comes in addition to a recent donation of park benches and flower boxes built by MPA employees, will enrich the environment for the young girls attending summer camps hosted by this important local organization.
"With our new container terminal project that has reached several milestones on the way to completion, we want to be more present and active in the Contrecœur region and among its community organizations," said Paul Bird, Vice-President, Contrecœur at the Montreal Port Authority. "Our partnership with Colonie Sainte-Jeanne d'Arc is part of our objective to provide community support by backing sustainable initiatives in the regions where we operate."
The trees were planted as part of an activity held on August 7 in partnership with the Société de verdissement du Montréal métropolitain (Soverdi) in the presence of representatives from the MPA and the City of Contrecœur. The girls who attend Colonie Sainte-Jeanne d'Arc summer camps also took part in this festive activity. Soverdi developed a planting plan beforehand to ensure the harmonious integration of the chosen species and long-term maintenance of the trees. The plan's development and the trees themselves were fully funded by the MPA.
Soverdi is proud to be partnering with the MPA on this greening project that offers an educational aspect along with numerous benefits to the community. According to the organization, "This is a great example of a project that coincides perfectly with our mission of bringing nature into metropolitan areas where people live and work, and in this specific case, to Colonie Sainte-Jeanne d'Arc and its young users."
The chosen trees include several kinds of fruit trees to join those already present. They were chosen to reflect the summer camp's wishes to educate its young attendees on healthy eating and respect for natural environments.
"The planting of these trees, including fruit trees, reflects the City of Contrecœur's orientations and desire to position itself as a nourishing community, particularly to encourage projects that foster our residents' access to healthy foods," said Maud Allaire, Mayor of Contrecœur. "We're really happy that the Montreal Port Authority chose to participate in enlivening Colonie Sainte-Jeanne d'Arc, one of our region's natural gems."
A multi-level commitment with Colonie Sainte-Jeanne d'Arc
Earlier this year, the MPA and the summer camp worked together to address another of the camp's needs. The organization was planning to landscape and beautify its outdoor spaces and wanted to add benches around the campfire, an important space in the summer camp experience. Instead of simply purchasing the required items, the MPA offered to design and build them in-house. Employees from the building maintenance team of the MPA's infrastructure management division got to work designing, building and delivering four flower boxes for the site's entrance and six impressive wooden benches to be set up around the fire.
"We are thrilled that the MPA, which has been one of our valued partners for years, decided to highlight our 95th anniversary in a concrete way with these new projects," said Jessica Charland, Director of Colonie Sainte-Jeanne d'Arc. "On behalf of our team, I want to thank the MPA and its employees for their efforts that will help create unforgettable memories for the thousands of young girls who come to camp each year."
Photo 1 from left to right: Edith Lachapelle (Project Manager/Procurement Manager-Soverdi), Pablo Dewez (Manager, Community Relations Contrecoeur Project-MPA), Maud Allaire (Mayor-City of Contrecoeur), Jessica Charland (General Director-Colonie Sainte-Jeanne d'Arc), Claude Bérard (District Councillor no.1- City of Contrecoeur) (CNW Group/Port de Montréal)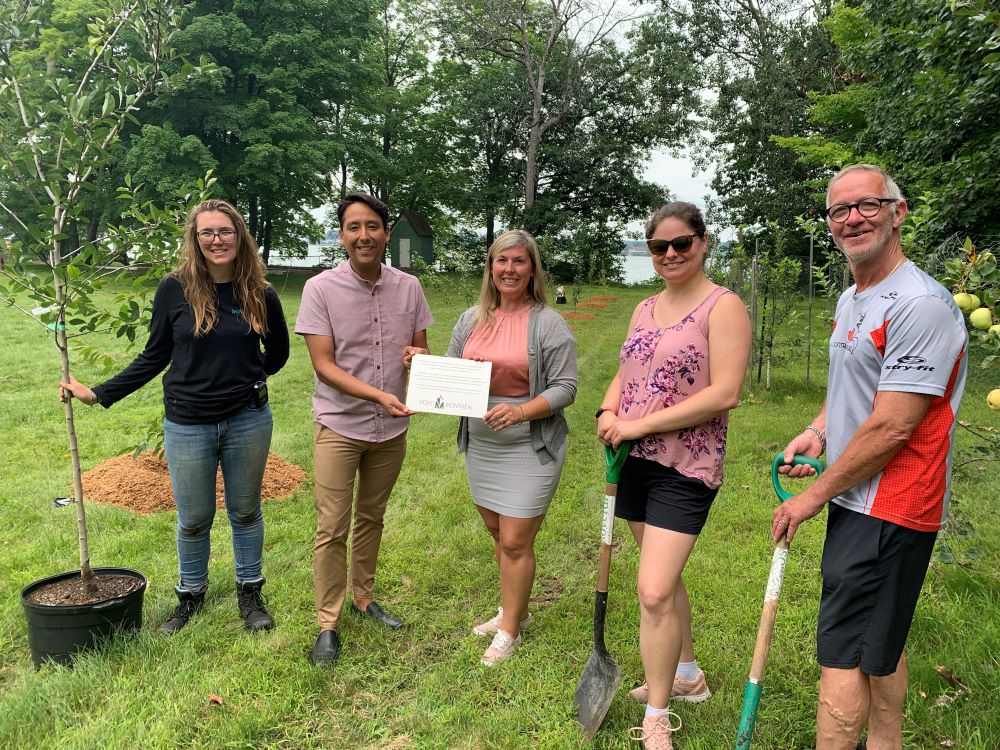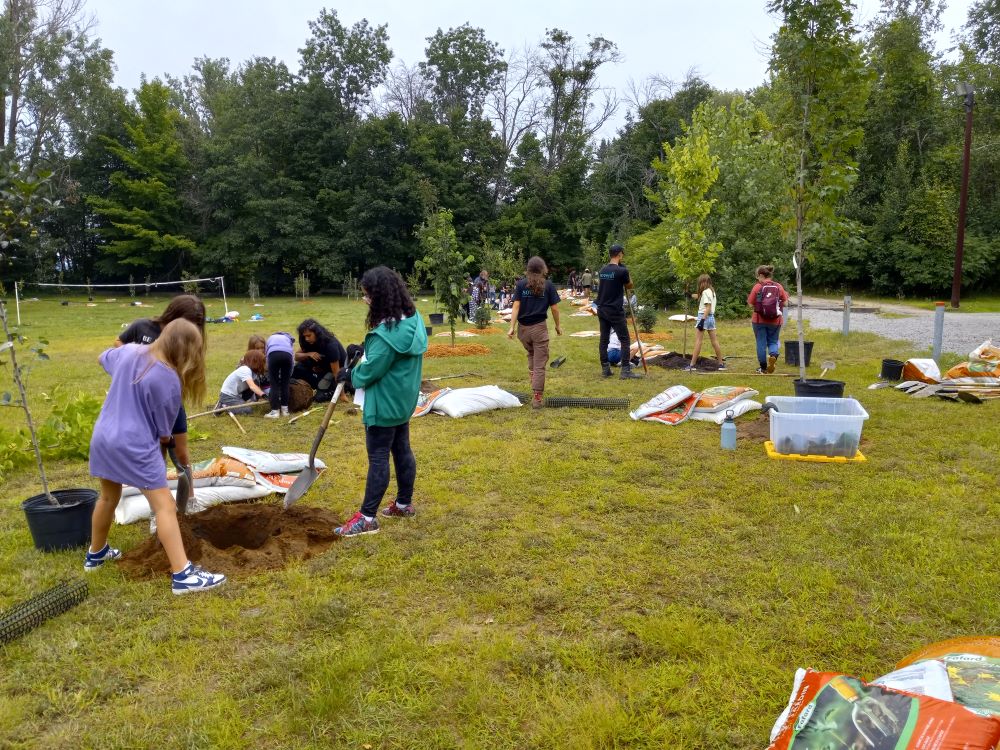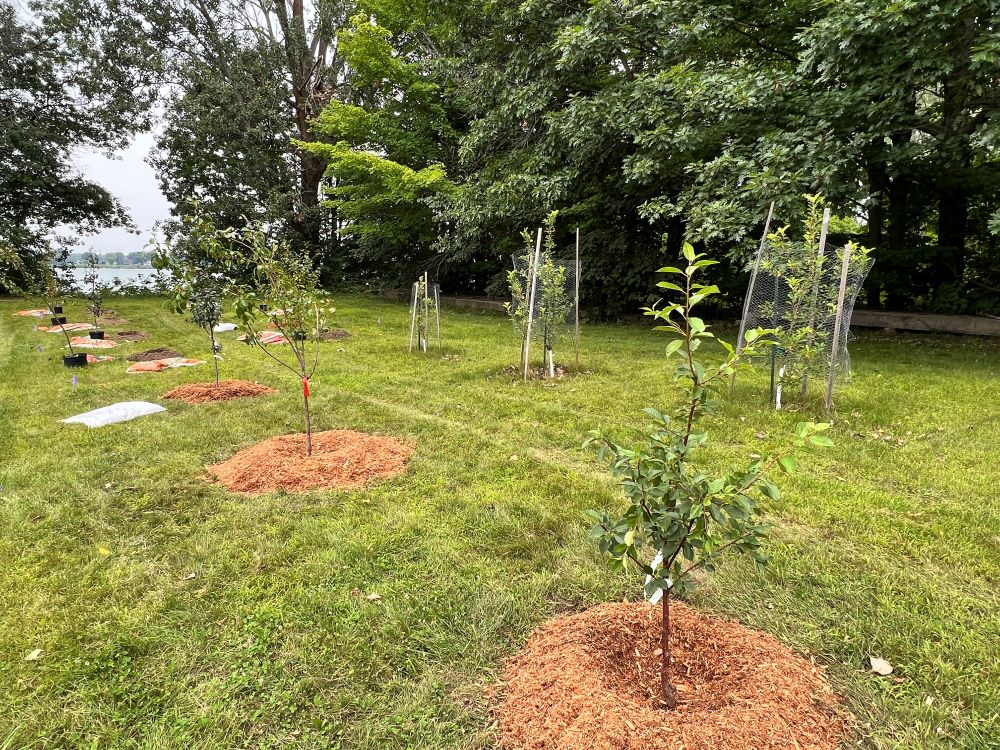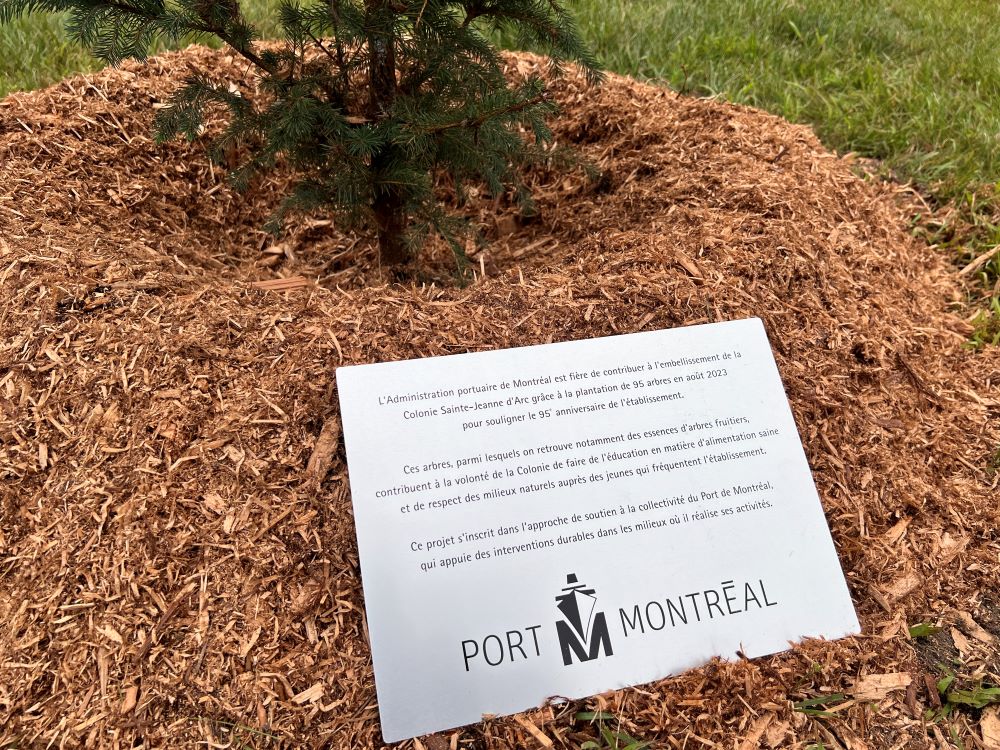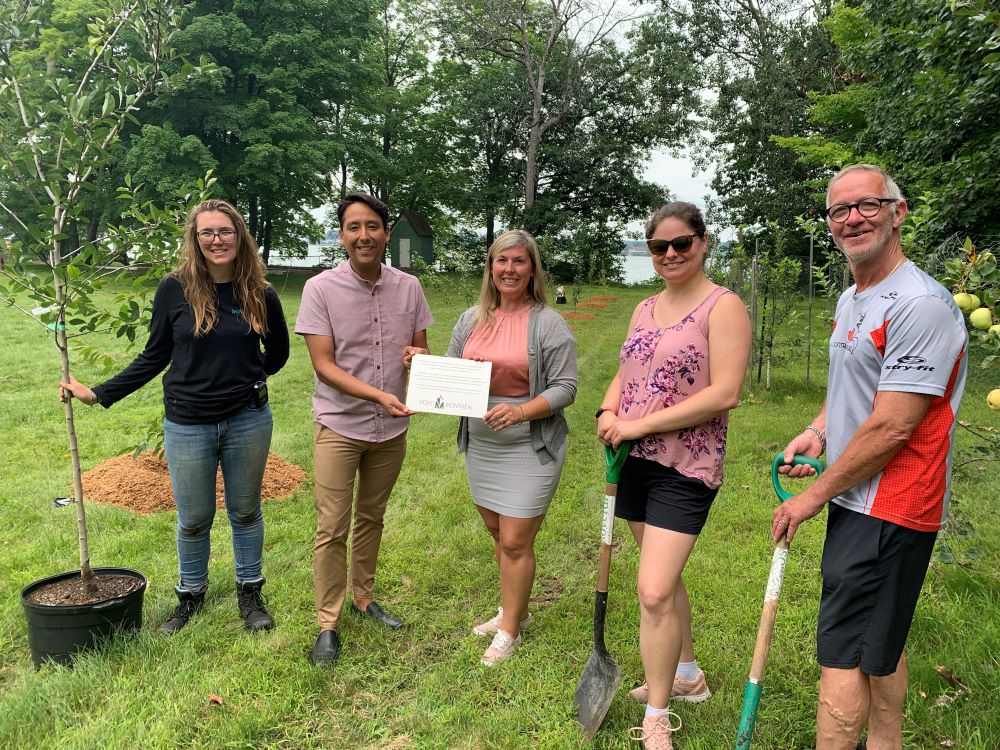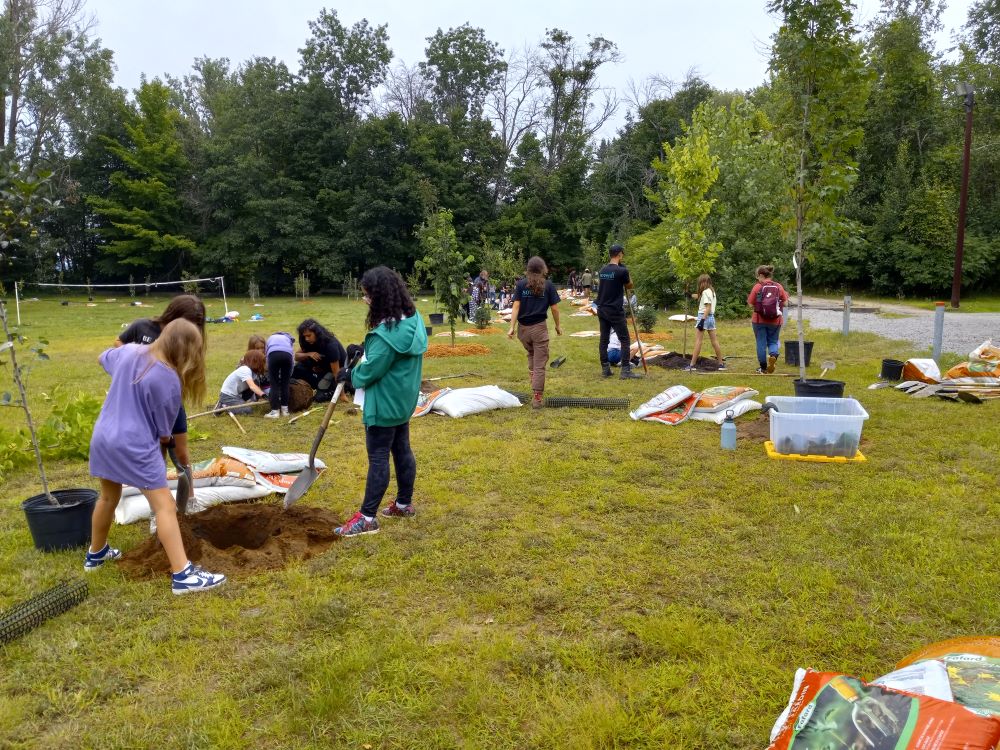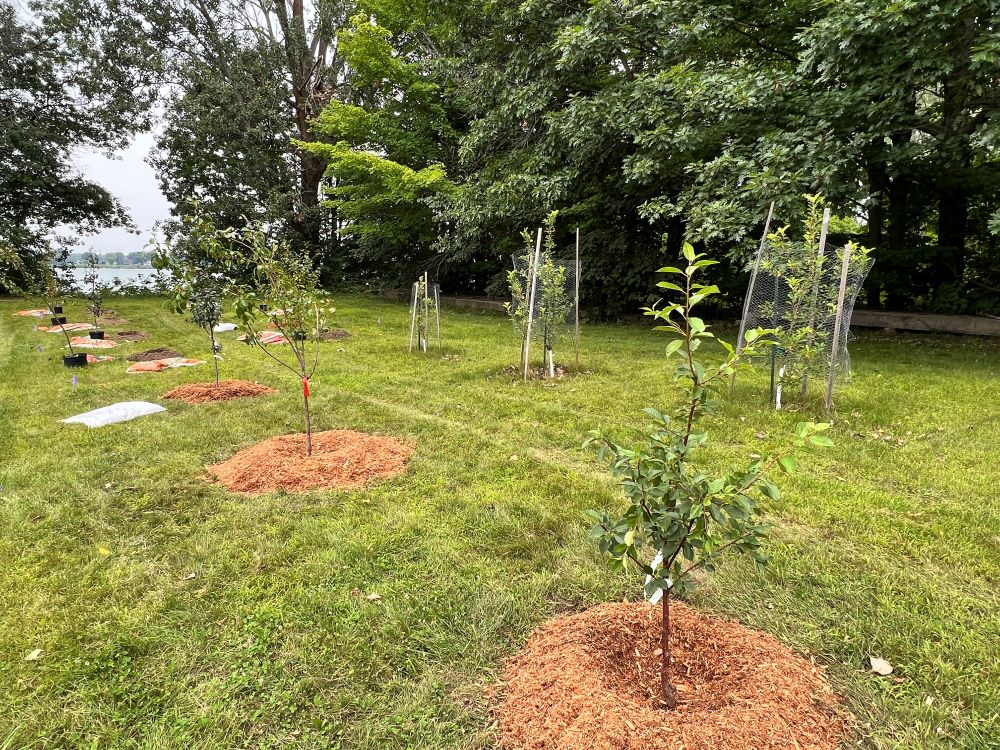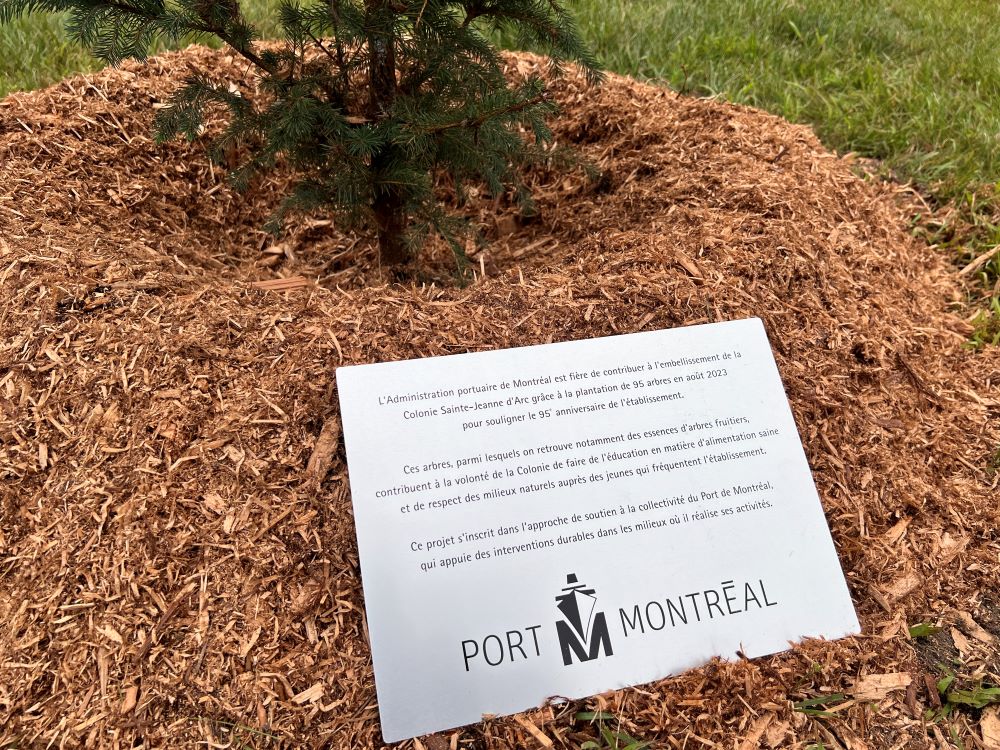 About the Port of Montreal
Operated by the Montreal Port Authority (MPA), the Port of Montreal is the second largest port in Canada and a diversified transshipment centre that handles all types of goods: containerized and non-containerized cargo, liquid bulk and dry bulk. The only container port in Quebec, it is a destination port served by the largest shipping lines in the world. It is also an intermodal hub with a service offering that is unique in North America, featuring its own rail network directly dockside connected to Canada's two national rail networks. The MPA also operates a Cruise Terminal and a Port Centre.
The MPA factors economic, social and environmental components into its corporate initiatives. This commitment is governed by a sustainable development policy whose guiding principles focus on involvement, cooperation and accountability. Port activity supports 19,000 jobs and generates $2.6 billion in economic benefits annually.
About the Port of Motnreal Contrecoeur expansion
Located in an industrial zone, the Contrecœur land reserve was acquired 30+ years ago by the Montreal Port Authority and has been the focus of careful collaborative planning to support the development of the supply chain in Quebec and Eastern Canada. With the support of Canada Infrastructure Bank and the Government of Quebec, the Port of Montreal and its private partners intend to develop a new state-of-the-art container terminal to handle 1.15 million twenty-foot equivalent units (TEUs) when completed. Advantageously located in the main pool of consumers, importers and exporters in Quebec and Eastern Canada, close to major rail and road routes, the Port of Montreal's Contrecœur expansion will make it possible to consolidate local strengths to effectively meet future needs. This project will strengthen the world-class logistics hub in the heart of the St. Lawrence Valley.
— 30 —