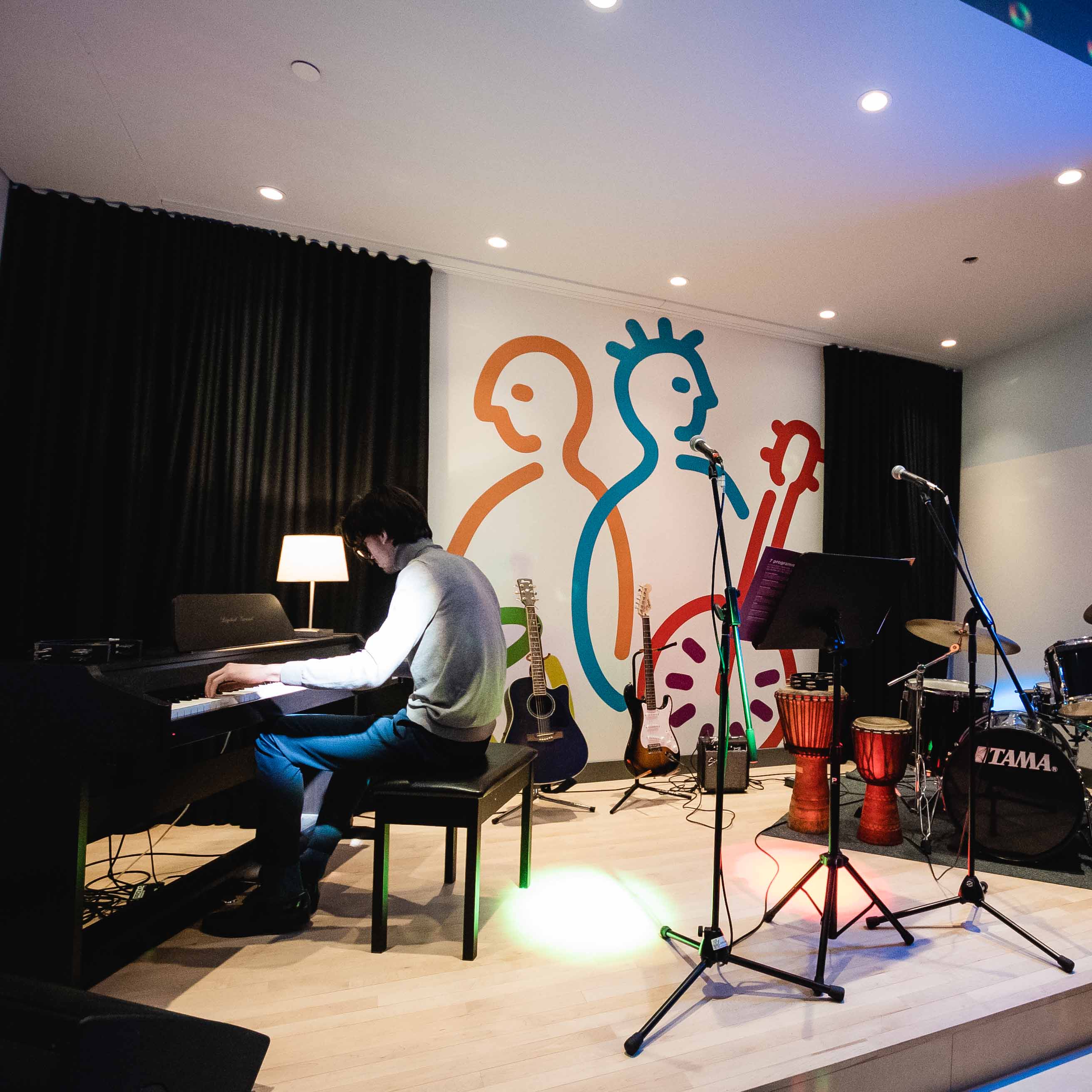 Jeunes musiciens du monde ushers in the new premises of its school
On February 1, 2023 Jeunes musiciens du monde (JMM) inaugurated the new premises of its music training school in the Hochelaga-Maisonneuve borough of Montreal, as part of its 20th anniversary celebrations. Present at the event were Bernard Leblanc, President and CEO of La Maison Simons and Chair of JMM's Board of Directors, Pierre Lessard-Blais, Borough Mayor of Mercier–Hochelaga-Maisonneuve, and partners, including Daniel Dagenais, Vice-President, Port Performance and Sustainable Development, also a participant in the Desgagnés Kayak Challenge with the Port of Montreal team.
The Port of Montreal has proudly supported Jeunes musiciens du monde since 2016 through the Desgagnés Kayak Challenge, and has financially contributed to this new school that better meets the needs of young apprentice musicians. Their mission harmonizes with the MPA's community involvement policy, whose priorities include keeping students in school instead of dropping out and supporting organizations established in neighbourhoods bordering Port facilities, such as the Mercier–Hochelaga-Maisonneuve borough where the school is located.
To learn more, read the press release (French only): Jeunes musiciens du monde inaugure les nouveaux locaux de son école du quartier Hochelaga-Maisonneuve à Montréal
February 8, 2023