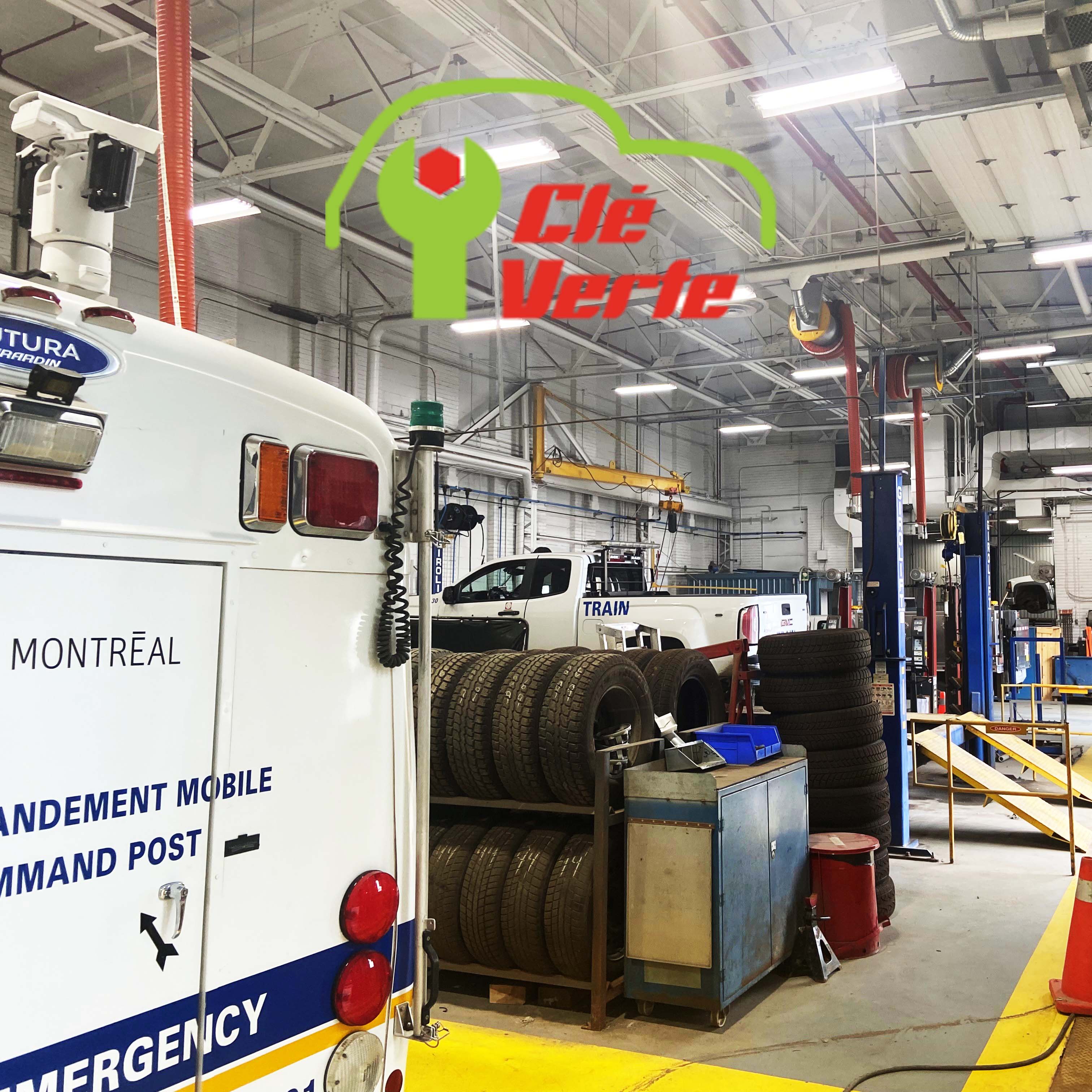 The Port of Montreal's vehicle repair shop earns Platinum certification from Clé verte
This year, the MPA is proud to have earned the Platinum rating, the highest level of the Green Key environmental certification program.
This recognition was awarded to the vehicle repair shop of the MPA garage, located at 3400 Notre-Dame Street, for its exemplary environmental management.
The garage maintains all of the vehicles used by the Port of Montreal, more than 100 vehicles in total. These include hybrid vehicles, pick-up trucks and the heavy machinery used for safety and fire prevention, as well as to maintain the Port's buildings, railroads, roads, water and electricity services.
Green Key Certification is an environmental certification program that ensures that vehicle repair shops:
Respect the environment and applicable laws and regulations
Apply good environmental practices in the repair shop
Ensure the safety of their clientele
Maintain their equipment
Maintain the environmental know-how of their team
Among the elements evaluated are waste management, storage methods, building energy management, water separator systems, spill control and the quality of products usedt
The MPA has been participating in this certification program for the past seven years, progressively moving from the Silver level following the first audit, to Gold and now Platinum.
Congratulations to the teams that contribute to improving the MPA's environmental performance, especially Jean-Claude Hébert, Supervisor of Infrastructure Management, as well as the Transervice team for their work on this file!