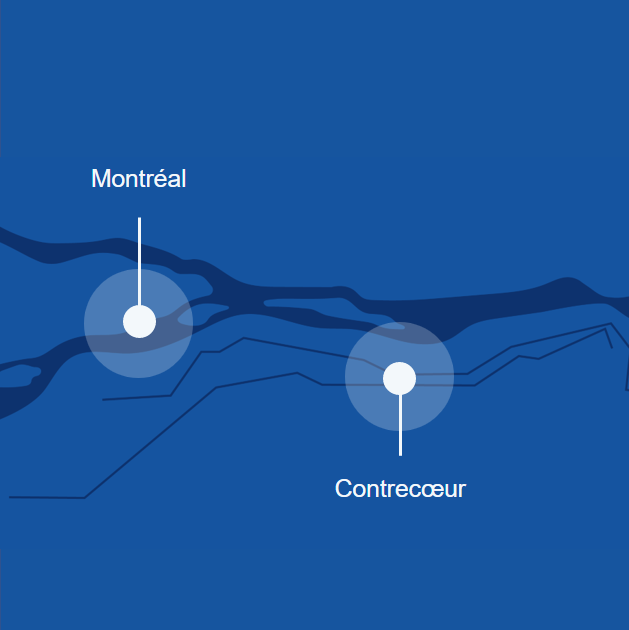 Things are moving at Contrecoeur terminal
The Port of Montreal is undergoing an important transformation in response to both the growing demand for increased handling capacity and to maintain its competitive advantage in Eastern Canada's logistics and industrial ecosystem. In order to accommodate the container market growth in Eastern Canada, the Port of Montreal is undertaking the largest expansion in its history.
To read the latest press release: Go-ahead for the Port of Montreal to expand in Contrecoeur
Interested in the evolution of the project?
View our web page for full details.
Subscribe to our NEWSLETTER and get our latest news on a regular basis.