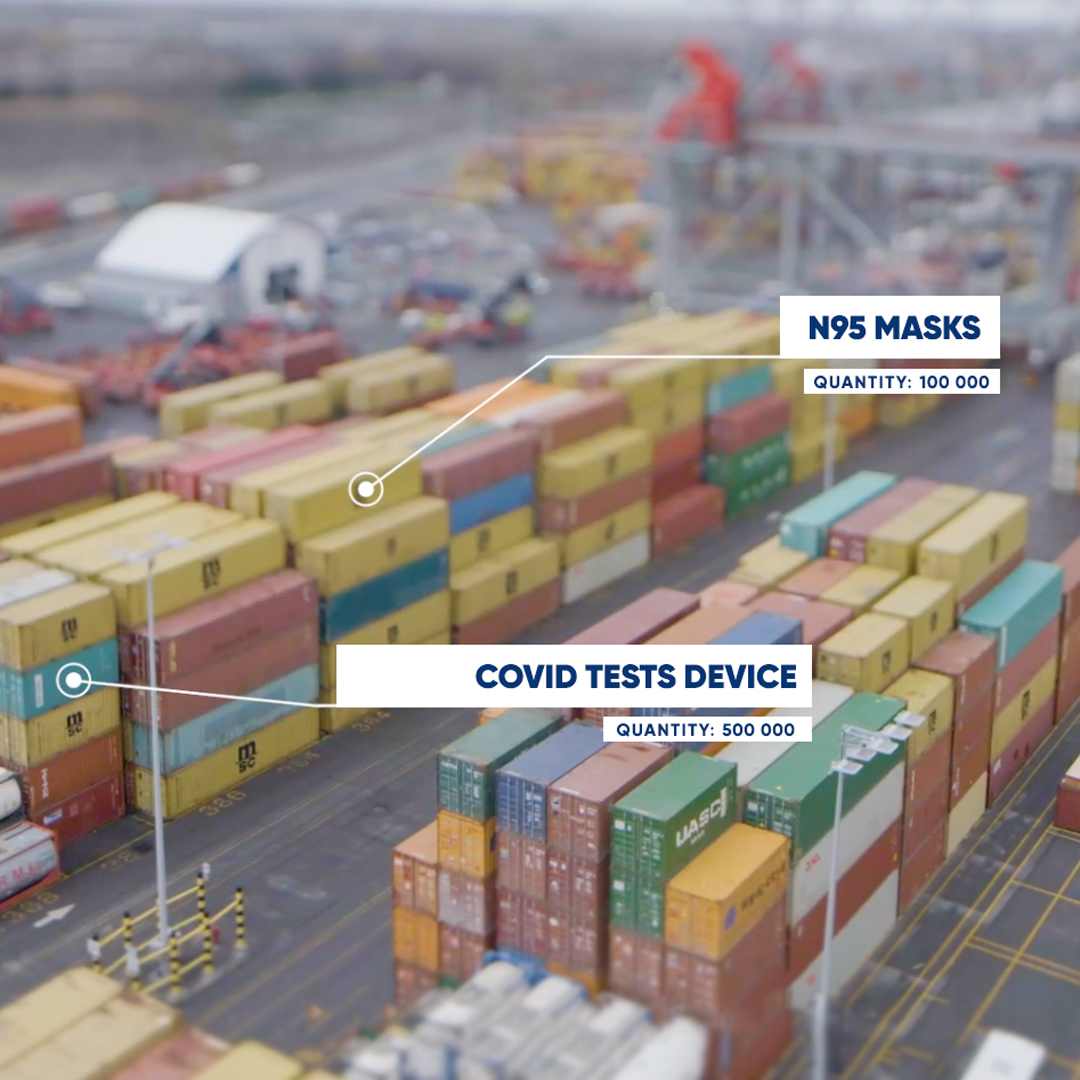 Agility and Resilience Through Tech: A Lifeline for Distribution Logistics
Over the past twenty years, new technologies have brought their share of disruption in all spheres of economic activity. Today, they play a leading role in this common global fight against COVID-19, especially for those involved in the supply chain management. How will we survive this? With agility and resilience.
The current pandemic has created fundamental changes in consumer habits. In turn, the entire logistics chain has been impacted. Rerouted cargo, stock shortages, immobilized containers and closed borders are the new reality that logistics managers have to deal with.
Putting Things Off Is A Luxury We Can No Longer Afford
Digital management tools aren't new, but they're constantly evolving. Unfortunately, the industry has taken a long time to implement them. It's not a priority. No clear return on investment? We will see tomorrow, perhaps. As proof, despite the disruption of the supply chain that managers have faced for the past ten years, only half of them have equipped themselves with technological tools to increase their resilience, according to 3D Hubs.
Then, COVID-19 hit, and everything changed.
Today, 96% of companies are willing to make the shift. As fast as possible.
Risk Management: A New Priority for the World of Logistics
The world of distribution logistics has never been more complex than it is today. The prevalence of the globalization of operations has introduced challenges we've never seen before, even without a pandemic.
Since COVID-19, businesses have implemented new processes overnight (just think of working from home). These new ways of doing things have provoked changes in the behaviours of leaders towards new tech. While their adoption had been held back by bureaucratic policies and old habits, the pandemic's disruptive effect changed perceptions: Digital could, in fact, bring flexibility and agility.
In these unpredictable times, when everything is in a state of change, access to precise, real-time data has become the new standard currency.
An Example of Resilience and Agility: The Port of Montreal and COVID-19
Last May, the Government of Canada created the COVID-19 Procurement Council. This committee, on which Sylvie Vachon our President and CEO sits, advises the government on the procurement of essential goods and services.
In this context, we joined forces with CARGO2AI (see the video), a project using artificial intelligence (AI) for the handling of goods deemed critical by government authorities during the current health crisis.
Led by CargoM, the logistic and Transportation Metropolitan Cluster of Montreal, developed by IVADO Labs, a specialist in the development of AI solutions, and funded by the Government of Canada via Scale AI, an investment and innovation centre focused on acceleration of the application of artificial intelligence (AI) for supply chains, this project introduced a tool to optimize unloading processes with dwell times of less than 12 hours (or next day) for containers filled with critical products.
The Smart Business Era
According to Marc Engel, Supply Chain Manager at Unilever, agility and the ability to react quickly to sudden changes throughout the supply chain process proves to be more beneficial than any planning or forecasting exercise. Every dollar invested in improving agility earns ten times the dollar invested in planning.
Rather than sticking to traditional top-down decision-making, a smart enterprise is powered by technology, fuelled by data and enabled by the Cloud. Rigid structures are eliminated, and new systems put in place which favour continual adaptation. By fostering agility and resilience, these systems stimulate growth.
The success of this, however, lies in the ability of different technologies being able to communicate with each other. This is why we are talking more and more about the five Logistics Internets: Global Trade Identity, Shared Visibility, Port Call Optimization, Financial Flow, and Customs Cross Border Interoperability.
Like the universal protocols of the Internet (eg HTTP), these five digital networks would become widely available, thereby enabling operations to be optimized throughout the supply chain.
The Port of Montreal and ePIcenter: A Connected World
Led by the Port of Antwerp, ePIcenter is a project that reflects this desire to unify the digital presence of businesses around the world. Composed of 36 partners, including the Port of Montreal, it aims to offer concrete solutions to international supply chain challenges. The goal: to make them more efficient and resilient, notably through the use of cutting-edge technology such as the Internet of Things, Synchromodal operations, Industry 4.0 and other autonomous vehicles.
According to our colleague Daniel Olivier, Director, Innovation and Strategy, "ePIcenter is a project of the future which not only reinforces Montreal's leadership in terms of smart solutions, but also consolidates transatlantic commerce, thanks to a cybersecure corridor between Montreal and its long-standing partner, the Port of Antwerp. It thus facilitates exchanges while deploying cutting-edge cybersecurity technology. In a post-COVID world, it is essential to continue to ensure the port's sustainability and improve the resilience of the supply chain."
What's your take on it?