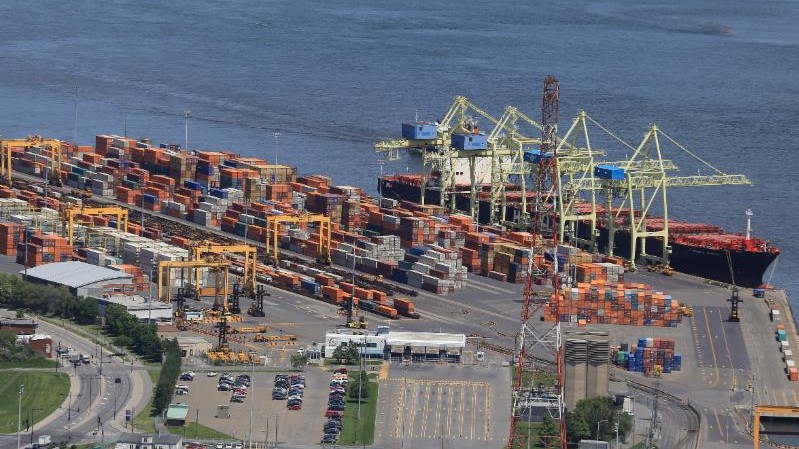 The Port of Montreal is staying the course
Despite the COVID-19 situation, the Port of Montreal is continuing to fulfil its unique and essential role as a driving force in the supply chain for the benefit of consumers, importers and exporters. To do so, teams of the Port together with the teams of its port and logistics partners are redoubling their efforts to pursue this mission, while protecting the health of all our workers.
Currently, all Port terminals are up and running at full capacity. Container dwell times at the docks and truck processing times at the terminals are normal. Also, the Montreal Port Authority (MPA) is closely monitoring the possible consequences of the temporary closure of non-essential businesses, as decreed by the Government of Quebec. To date, containers destined for these companies have not been crowding the docks. If the situation changes, the Port has a certain amount of leeway and is exploring other avenues for solutions with its partners to find alternative storage sites.
On the cruise front, the start of the season is delayed based on guidelines issued by Transport Canada. All cruise ships with more than 500 passengers are cancelled until July 1 and the borders are closed to all non-Canadian travellers. As a result, no cruise ships are expected at the Port of Montreal before June 1, and this situation will be regularly updated on the cruise ship schedule web page: https://www.port-montreal.com/fr/arrivees-et-departs-des-navires-croisieres.html.
The Port of Montreal is continuing its work and will post regular updates on the changing situation at: https://www.port-montreal.com/en/covid-19.html.