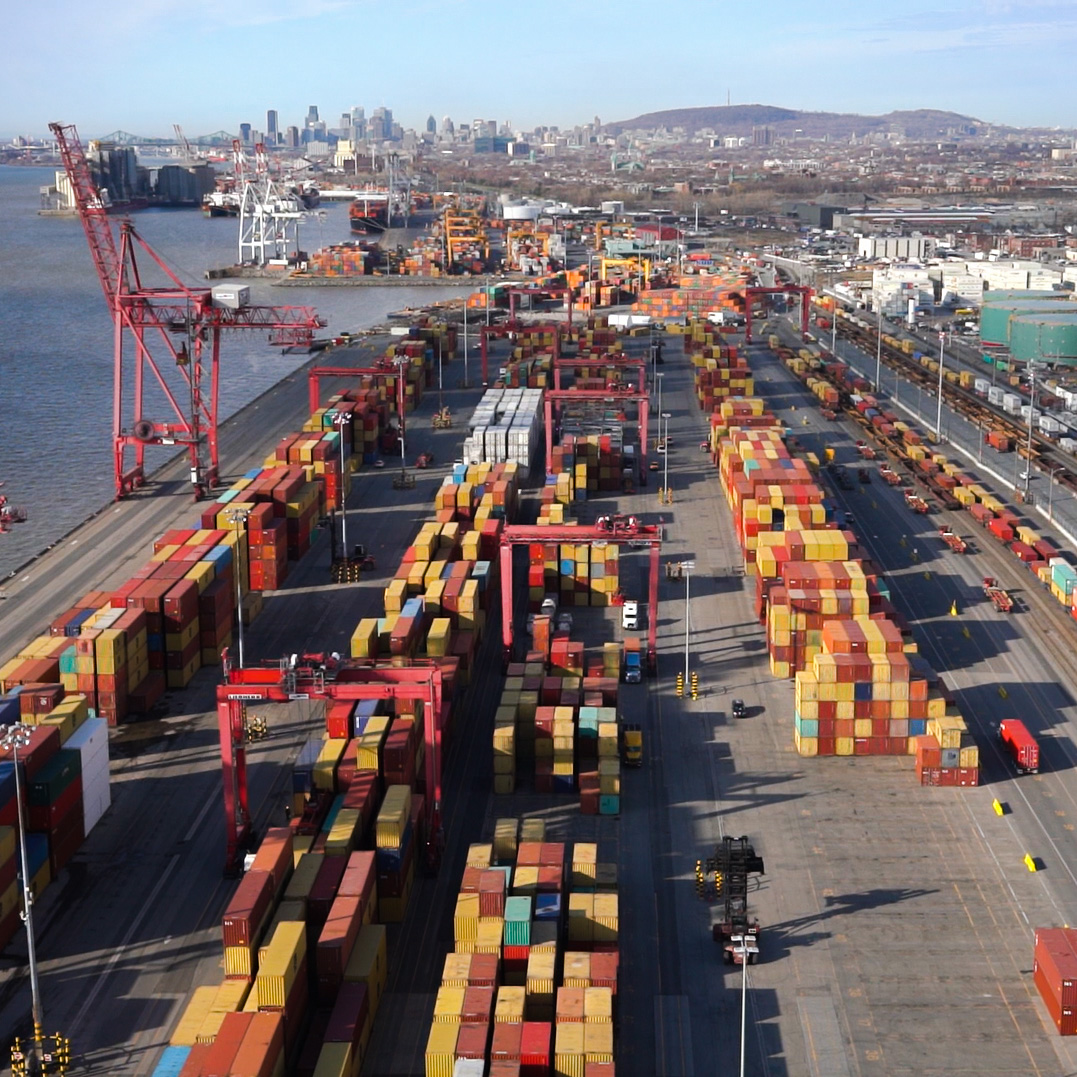 IVADO Labs pits AI against the pandemic
Use artificial intelligence to combat the COVID-19 pandemic? This fall, that's the stroke of genius brought to life by Montreal startup IVADO Labs through the CargO2ai project carried out in partnership with CargoM, Scale AI, the Port of Montreal, Termont and MGTP.
Uncommon expertise
Founded as a startup in 2017, IVADO Labs has developed a unique expertise: artificial intelligence applied to the supply chain. "What sets us apart is that we specialize in pairing artificial intelligence and operations research," said Serge Massicotte, CEO of IVADO Labs. The company provides innovative solutions to a question that has been asked for decades: how can we optimize the movement of goods?
To leverage its expertise, IVADO Labs brings together stakeholders from such varied walks of life as university professors, researchers, scientists, software and computer engineers, and business consultants. Their joint efforts ensure that new technologies developed by specialized firms or universities are transferred to companies in the logistics sector.
"We're a big team, but very efficient," said Serge Massicotte. "Our people know the supply chain well and are on top of the latest developments. They make it possible for us to identify needs in partnership with clients. That's our strength." CEO Massicotte, for his part, brings a 25-year track record in supply chain technology. A graduate of Laval University, he successively managed JDA Software, the world's largest privately held company in supply chain IT optimization.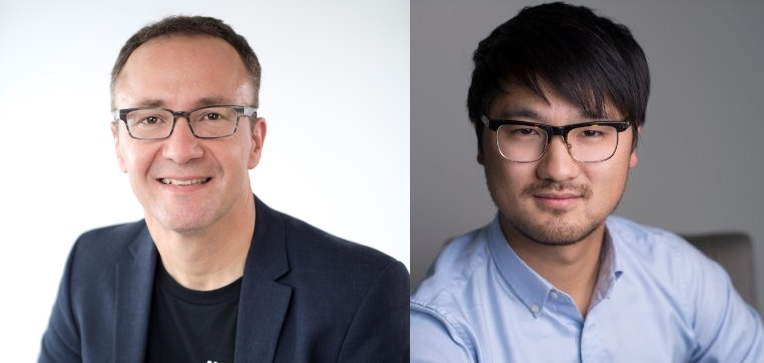 Serge Massicotte, CEO of IVADO Labs, and David Lederhendler, Director
A needle in a haystack
With this scientific expertise, the company took on a major challenge in the midst of the COVID-19 pandemic: get critical equipment out of the Port of Montreal in record time. "We wanted to be able to identify containers with critical contents, such as masks, protective equipment and disinfectant," said IVADO Labs Director David Lederhendler. How do you make sure that these materials needed by healthcare teams don't get stuck in supply delays, with serious consequences? "In practical terms, the goal was to significantly cut the time it takes to identify and process a container."
To do so, the team has to successfully unravel the complexity of the supply chain. At the Port of Montreal, known as "the strategic gateway to Quebec and Canada," the hundred thousands of containers that transit each year are loaded with all kinds of products: shrimp, iPads, shoes, clementines and Christmas decorations. "It's like finding a needle in a haystack," said Serge Massicotte.
Add to this all the logistics partners working on Port territory (two terminal operators, six shipping lines, two railway companies and a slew of trucking companies) and then factor in the state of the traffic, which influences routing and delivery times. "There is a lot of uncertainty in the supply chain. We're not always in control," said David Lederhendler.
A next generation tool for humanitarian outreach
After a few months of working with the Port and delineating this complex environment, the results were impressive: the CargO2ai solution was completed in twelve weeks. "We created an algorithm that makes it possible to quickly identify certain targeted goods," and it does so as soon as the goods leave their port of origin, in certain cases. For this aspect, the system uses the natural language process while cross-referencing textual and contextual information for greater accuracy.
The system is now fully in use among the various players in the supply chain. However, the IVADO Labs team is thinking bigger. "There is international interest in this product. The contribution is not only local," said Serge Massicotte. So, above and beyond the circumstances that gave rise to it, the CargO2ai system could be used in other regions and for other types of products, such as agricultural products and hazardous materials...
CargO2ai was named a Jalon Mobility Award, in the Urban logistics category.
';