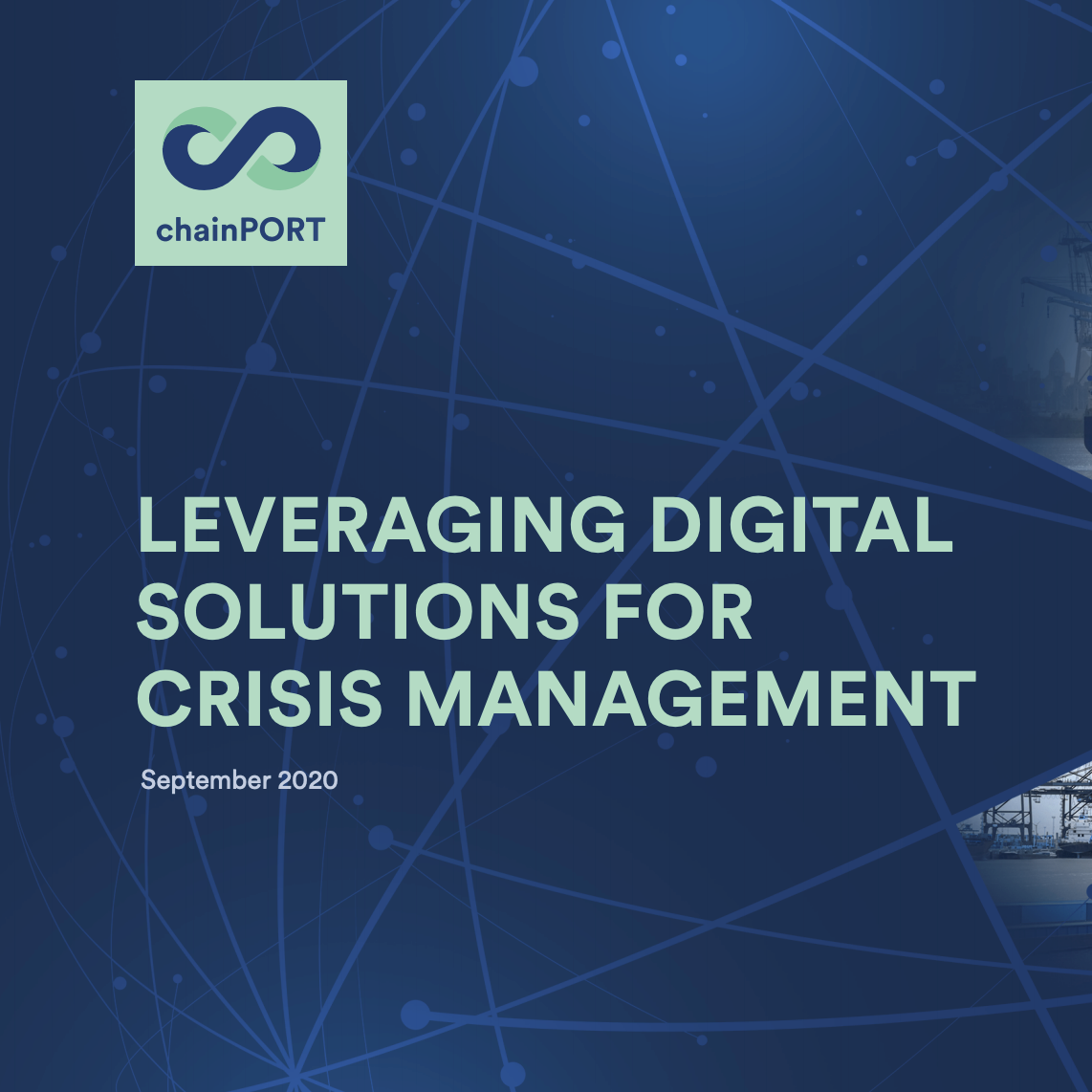 Crisis management in the digital era
How is the pandemic accelerating the digital transformation of the world's major ports? How can a port protect its supply chain when a crisis hits? What's the next crisis and how do we ensure that the shipping industry is all set to fight it? These are questions that the first ever official publication from the chainPORT network addresses. The Port of Montreal joined fellow chainPORT members to launch a Playbook entitled Leveraging Digital Solutions for Crisis Management. This 100% digital publication was released at the chainPORT Annual Meeting 2020 in Rotterdam.
Aimed at supply chain executives worldwide, the Playbook draws on the experience of port authorities by providing an inventory of best practices in digital solutions in response to the pandemic. Many of the solutions listed are transferable to other types of future crises, providing valuable means for ports to boost not only their own resilience, but also that of their supply chains.
The chainPORT partnership brings together leading ports from around the world to share and develop innovative solutions to the shipping industry's logistics challenges.
Check out the Playbook at https://bit.ly/2HDC5WH
October 9, 2020