Overpass in the Viau Terminal sector
A project to construct an overpass spanning Notre-Dame Street to connect directly to Assomption Boulevard.
Project overview
Every day, about 2,500 trucks transit through the Port of Montreal's facilities, resulting in traffic issues on Notre-Dame Street. The objective of the overpass project is to improve road accessibility to the Port of Montreal and alleviate trucking. To achieve this, the project aims to create a direct link between the Port of Montreal and the highway, ensuring a continuous movement of containers to and from the terminals. This project includes architectural integration, an artistic component from the Guido Molinari Foundation, and landscaping. Total cost: $33.3M.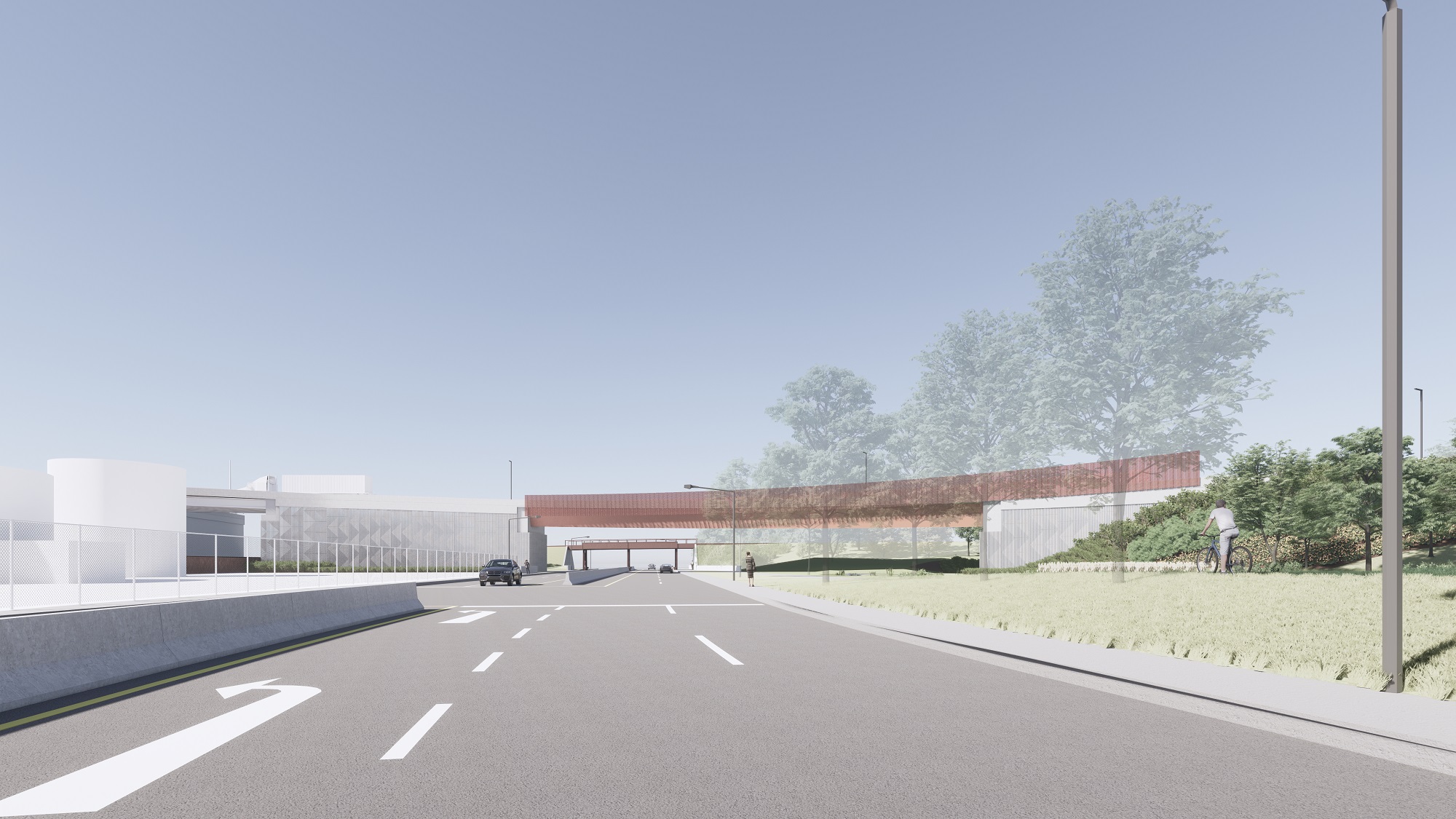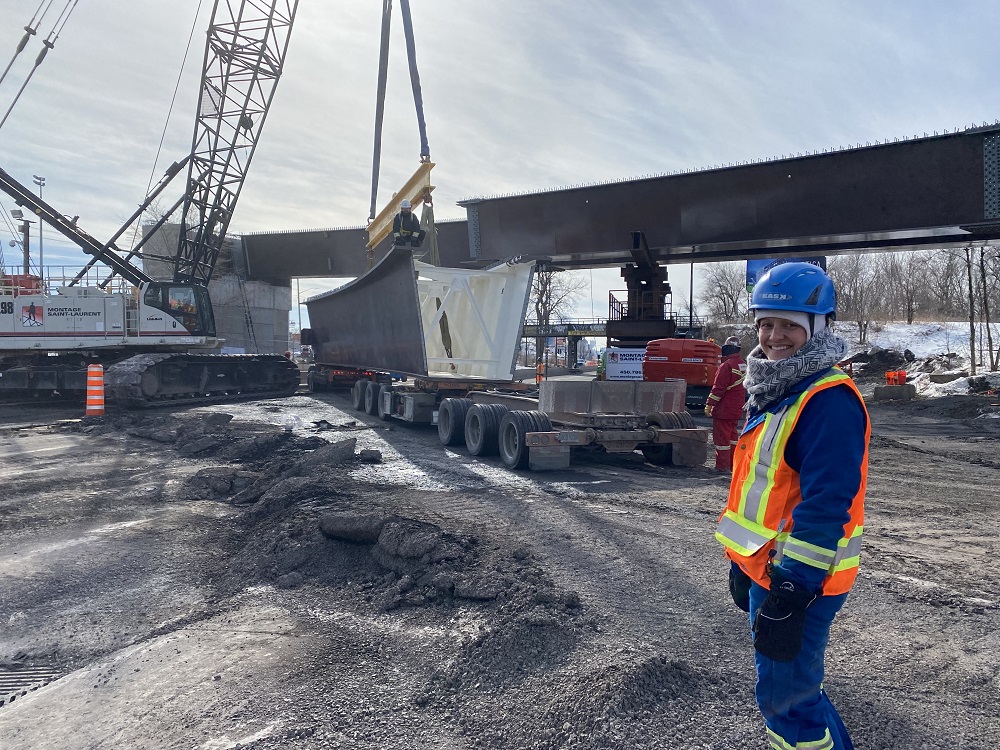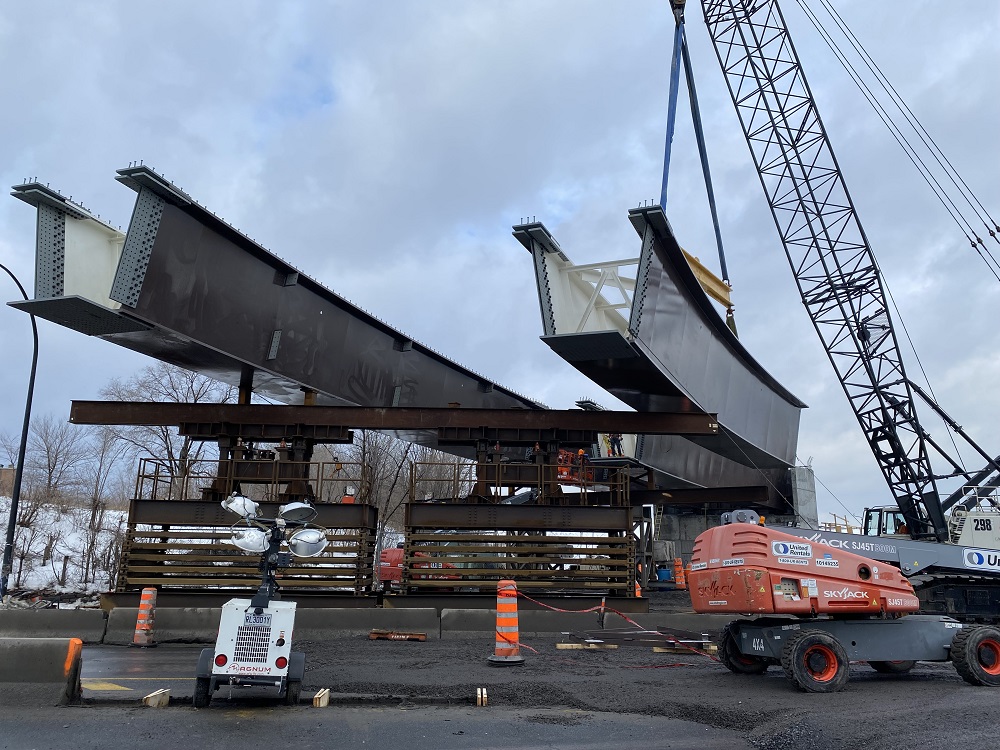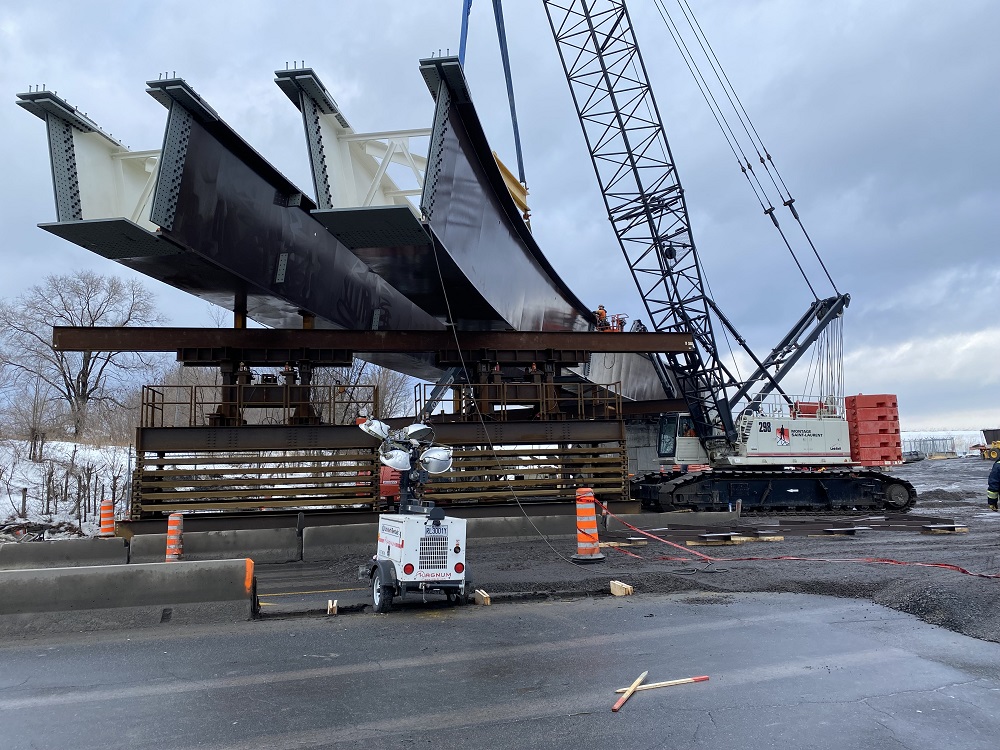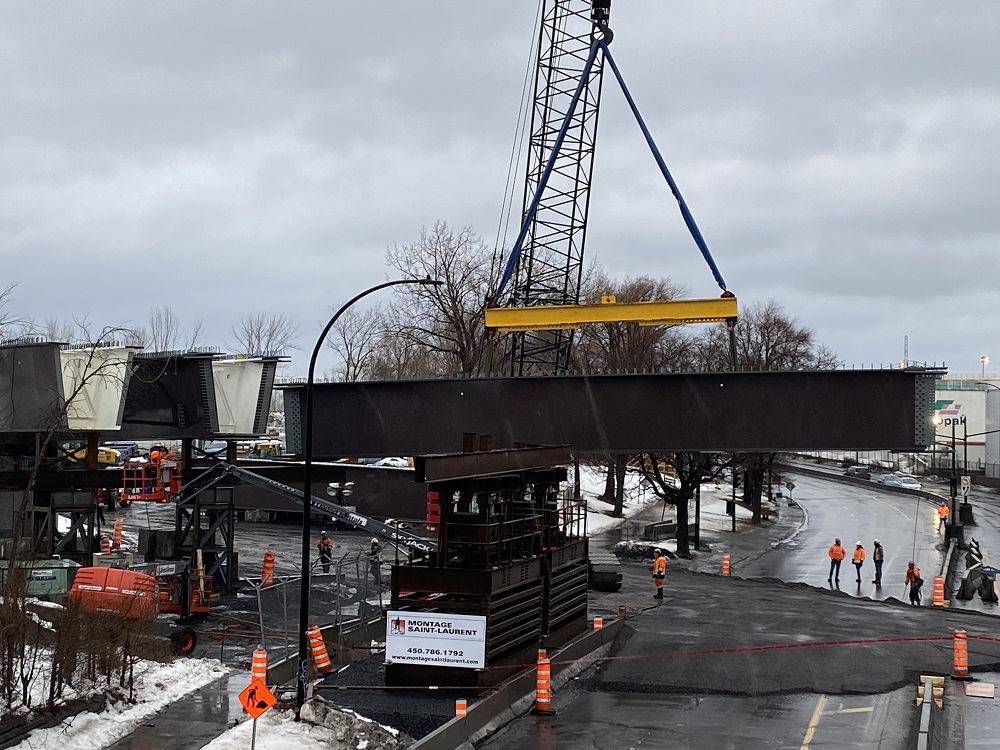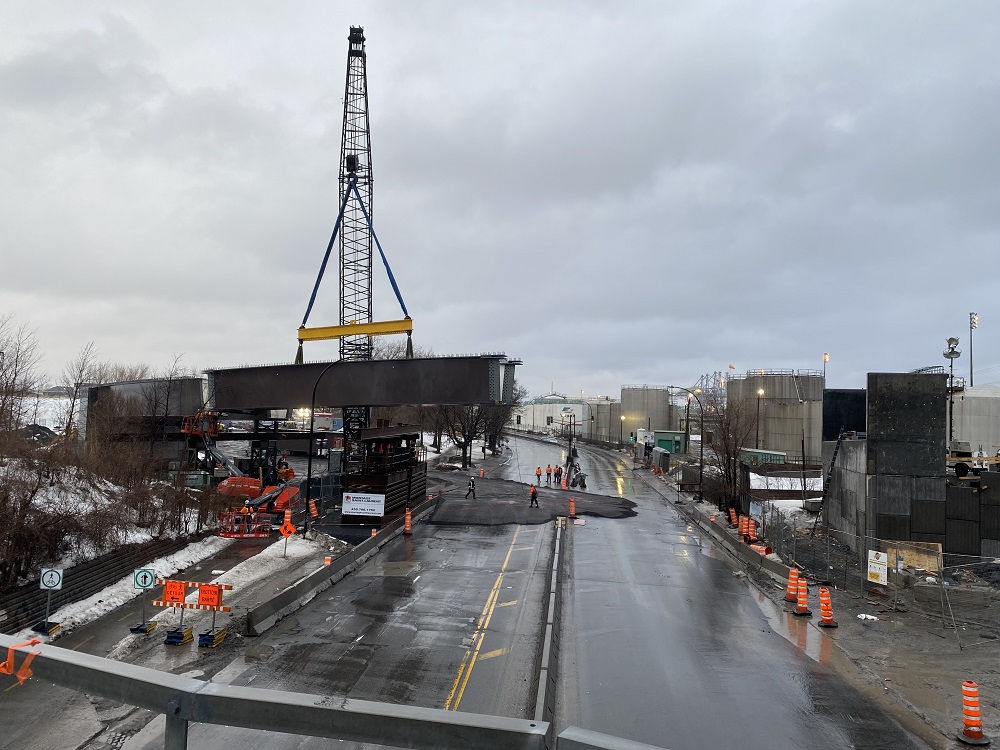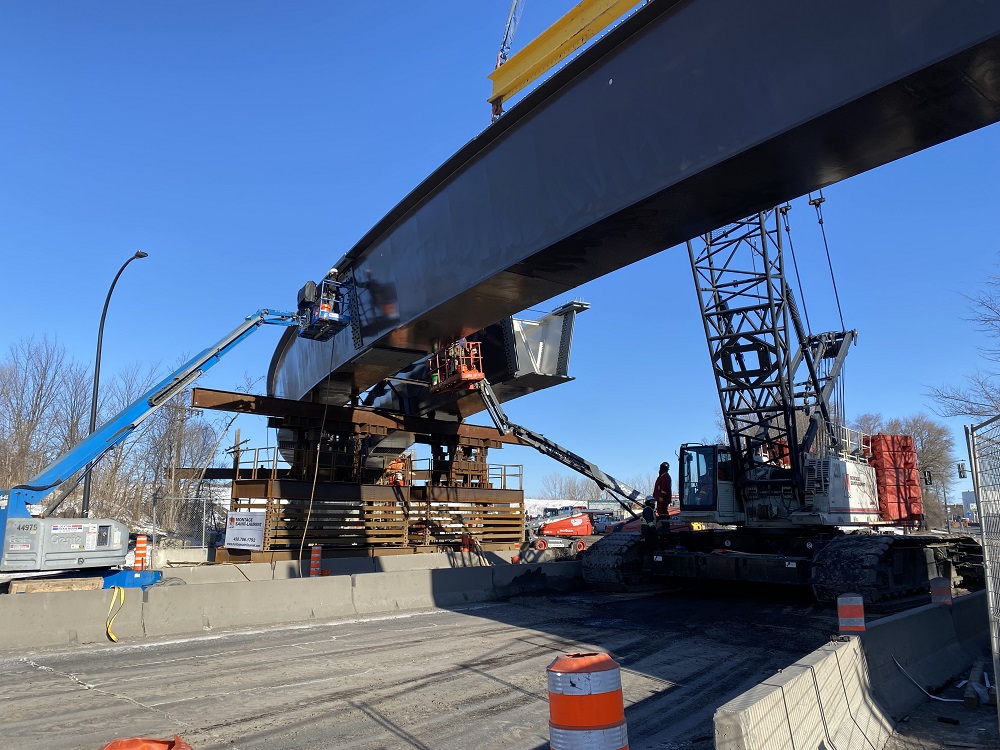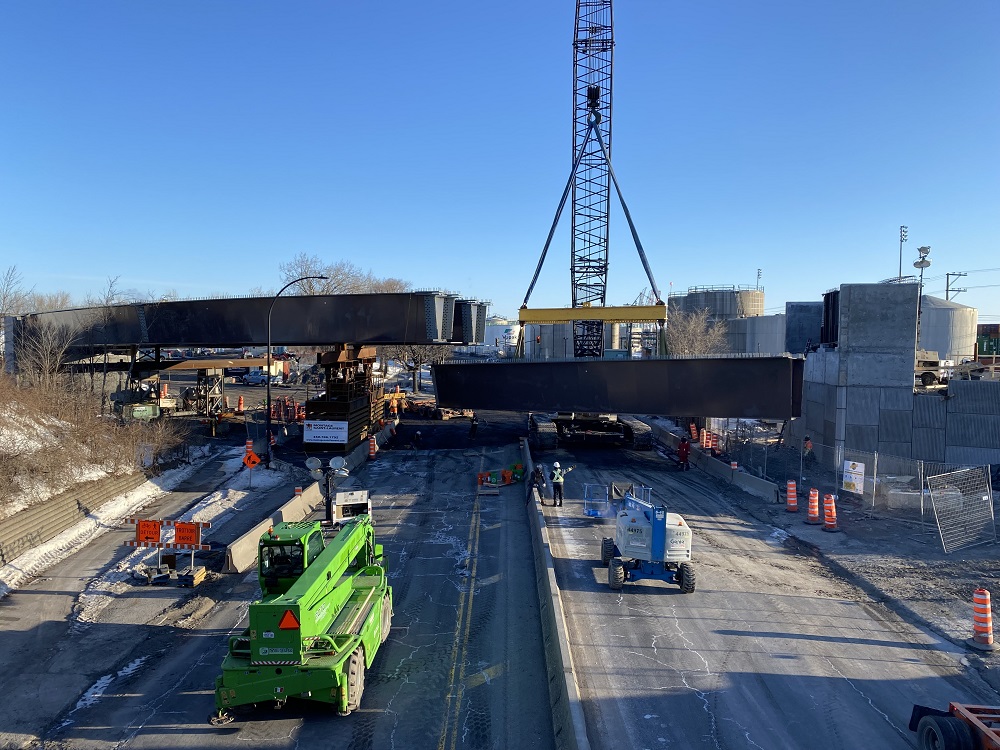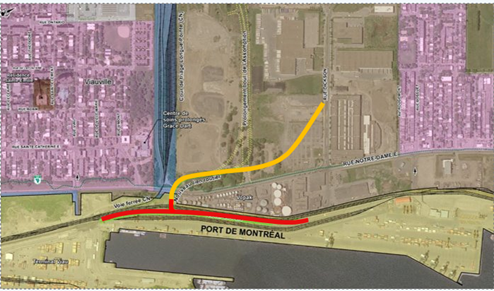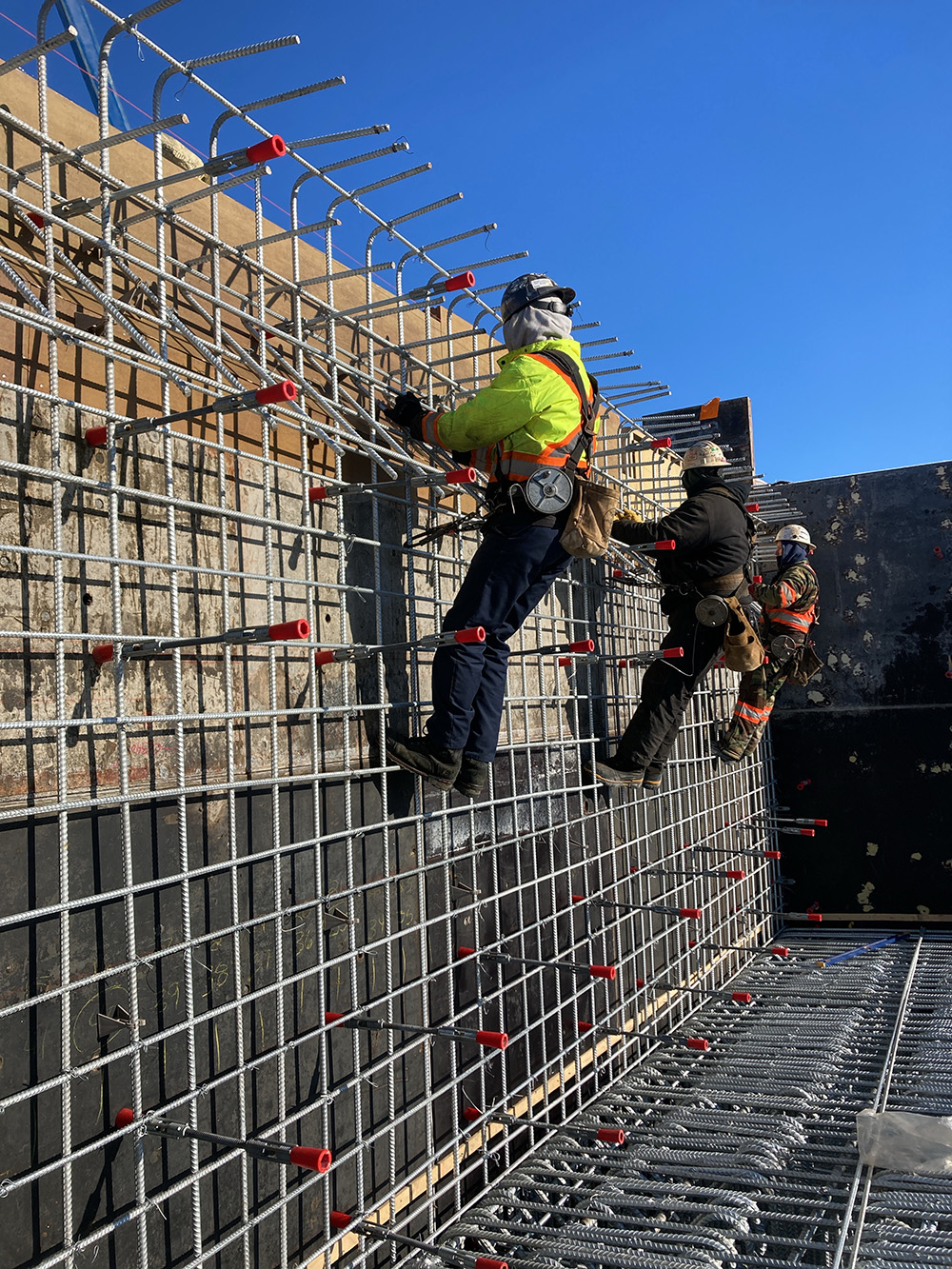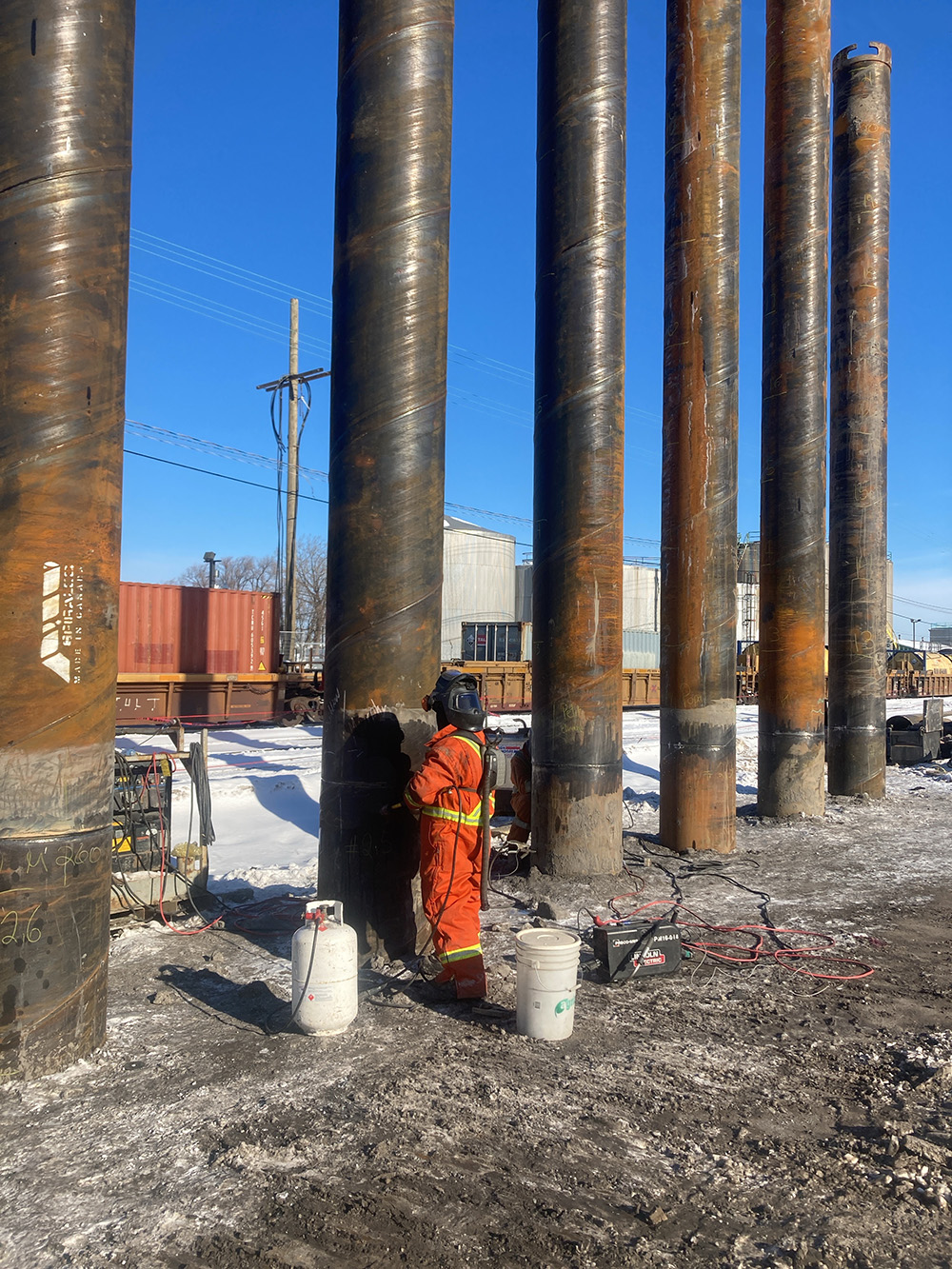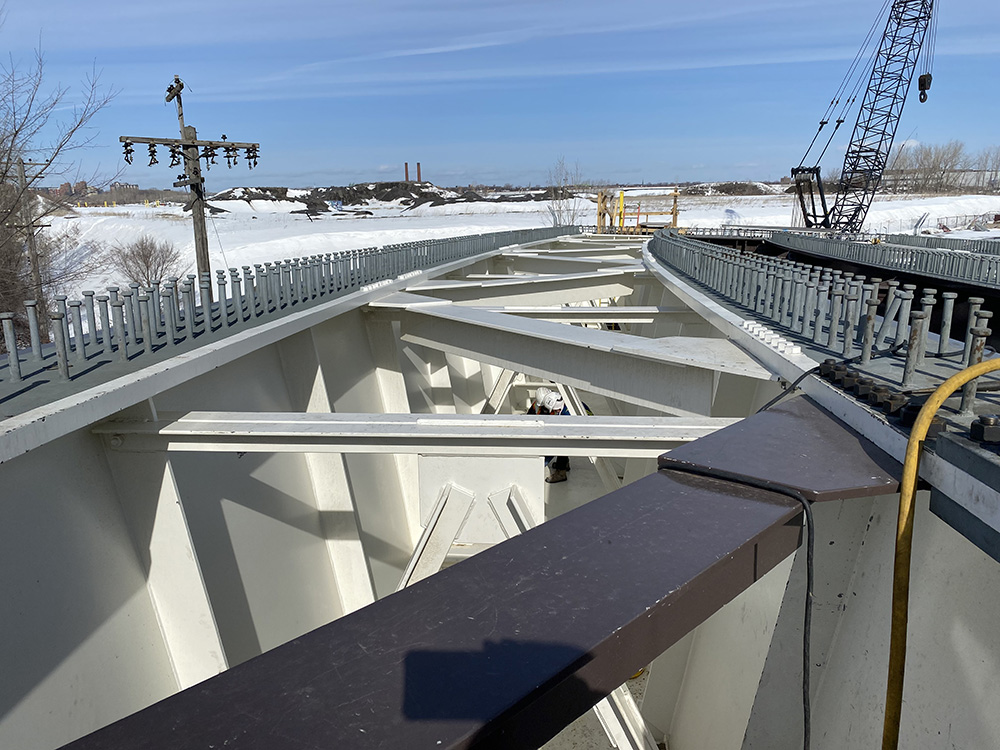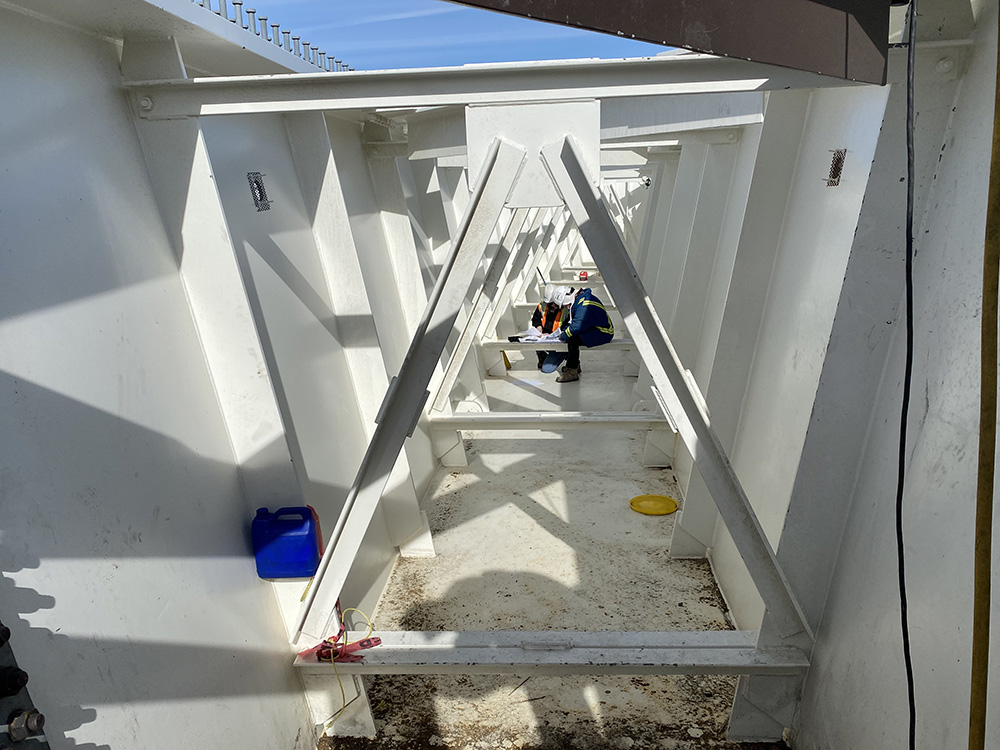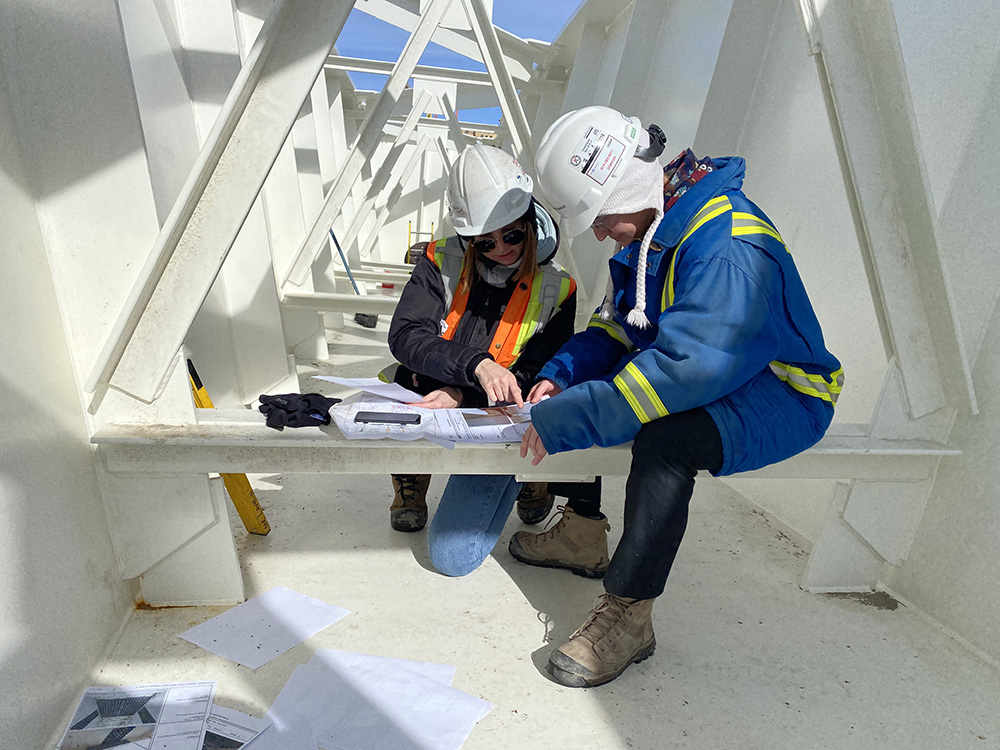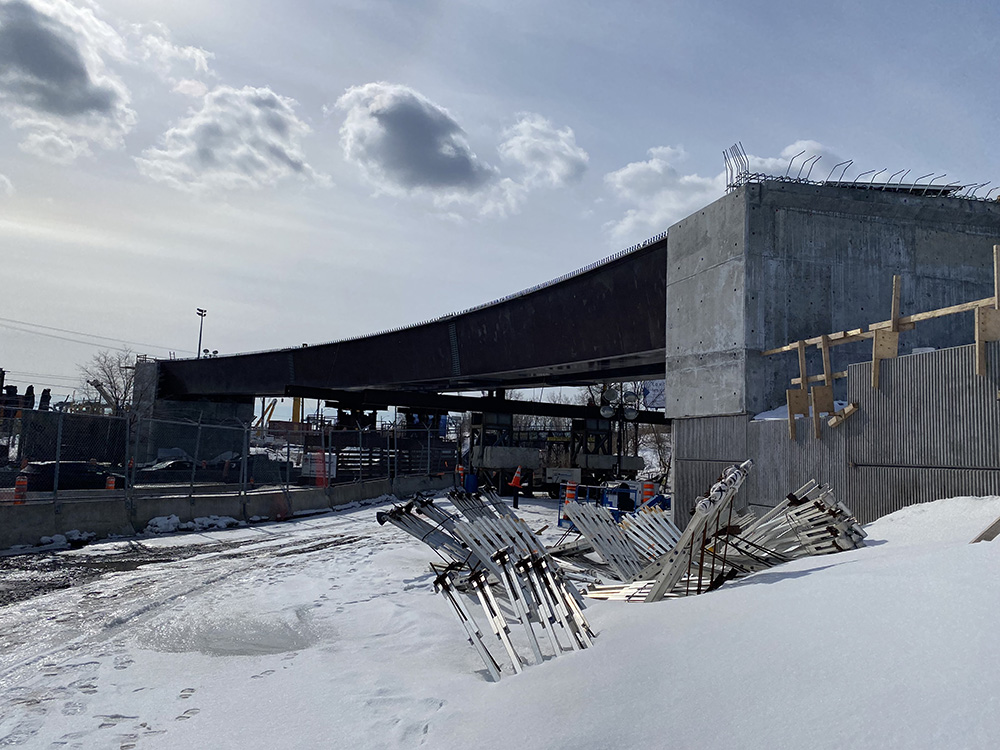 ';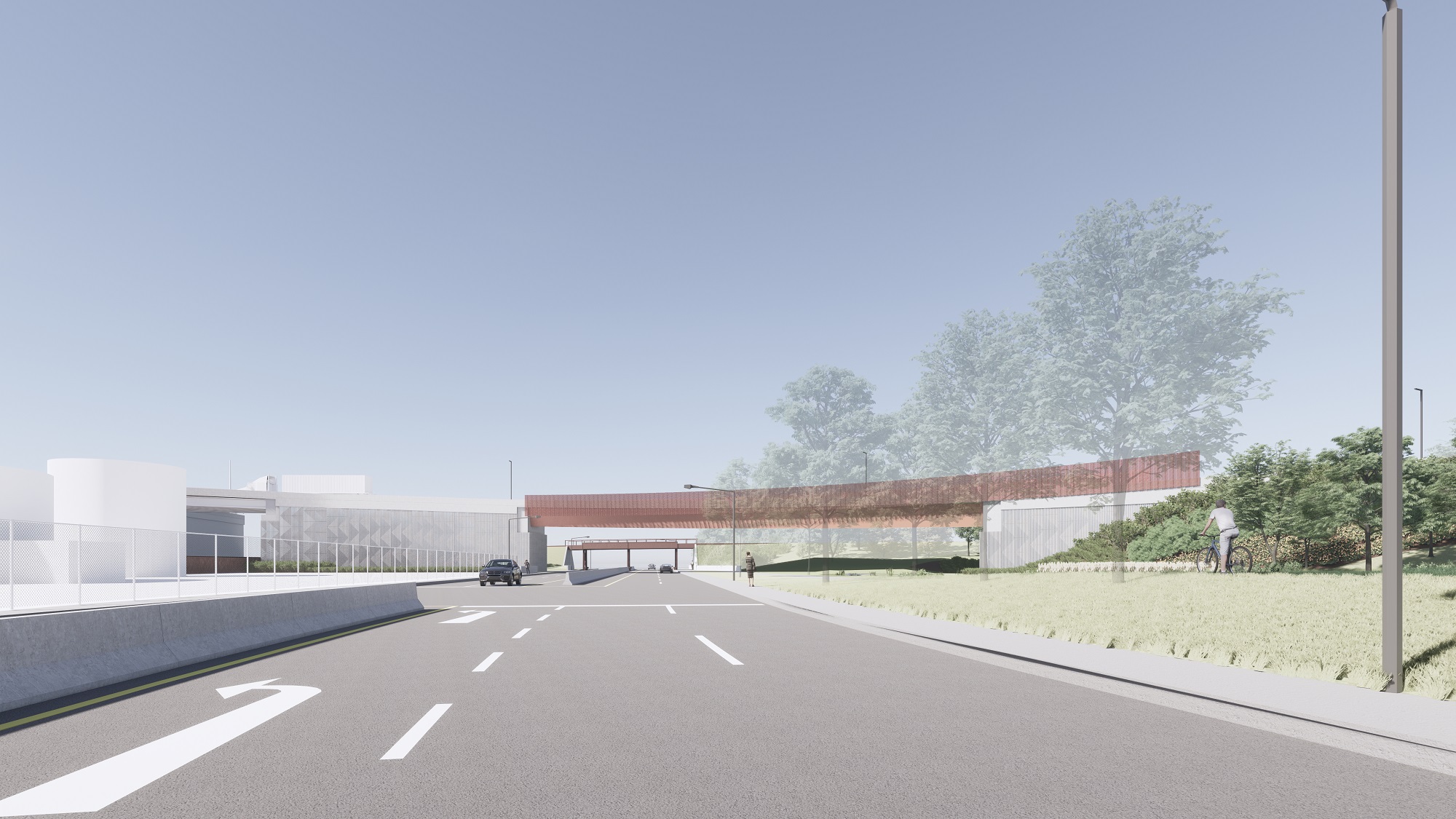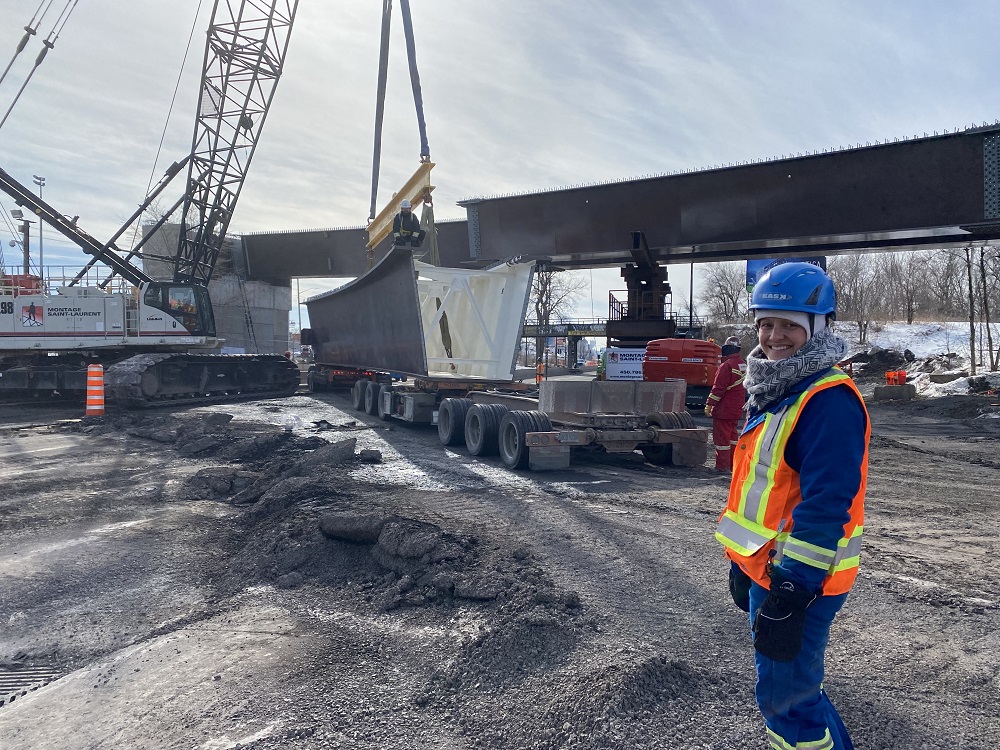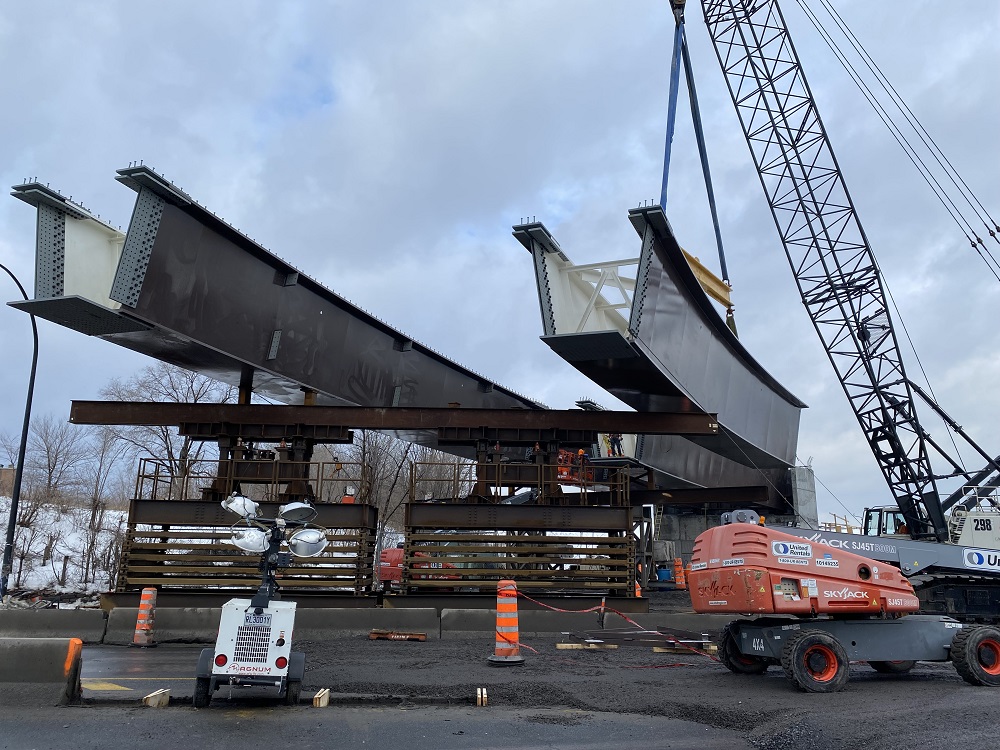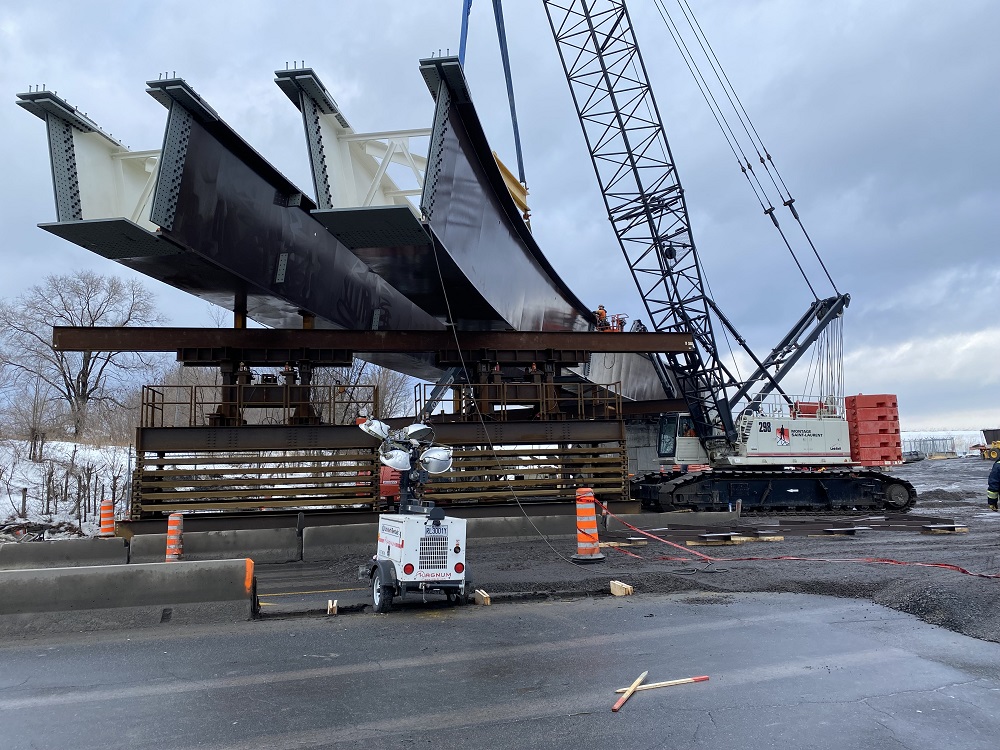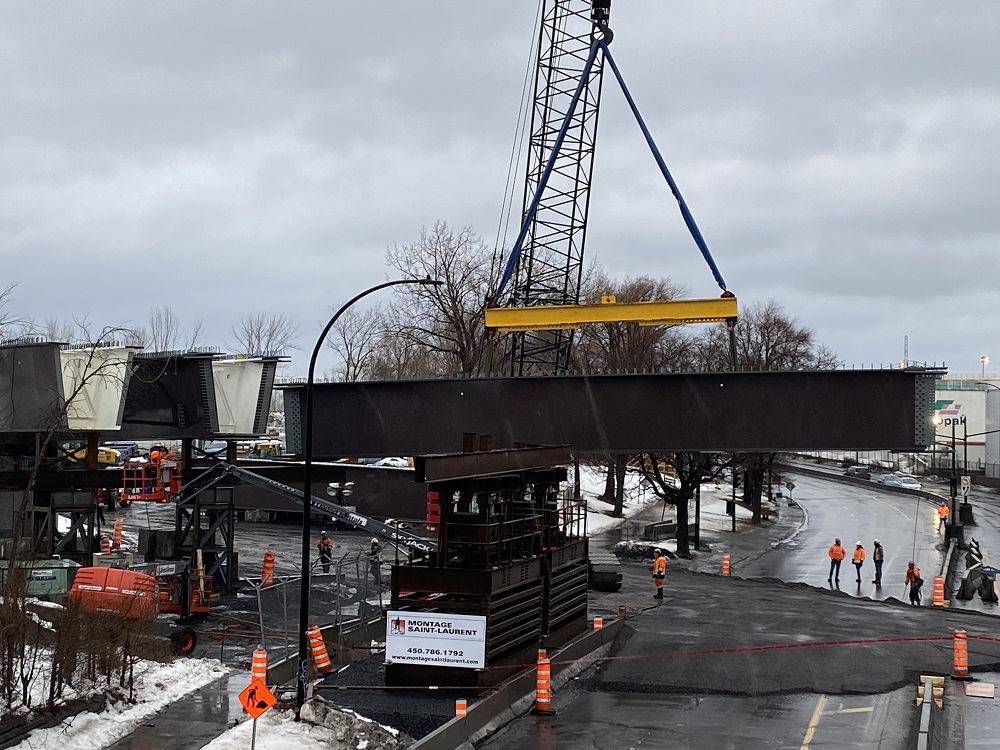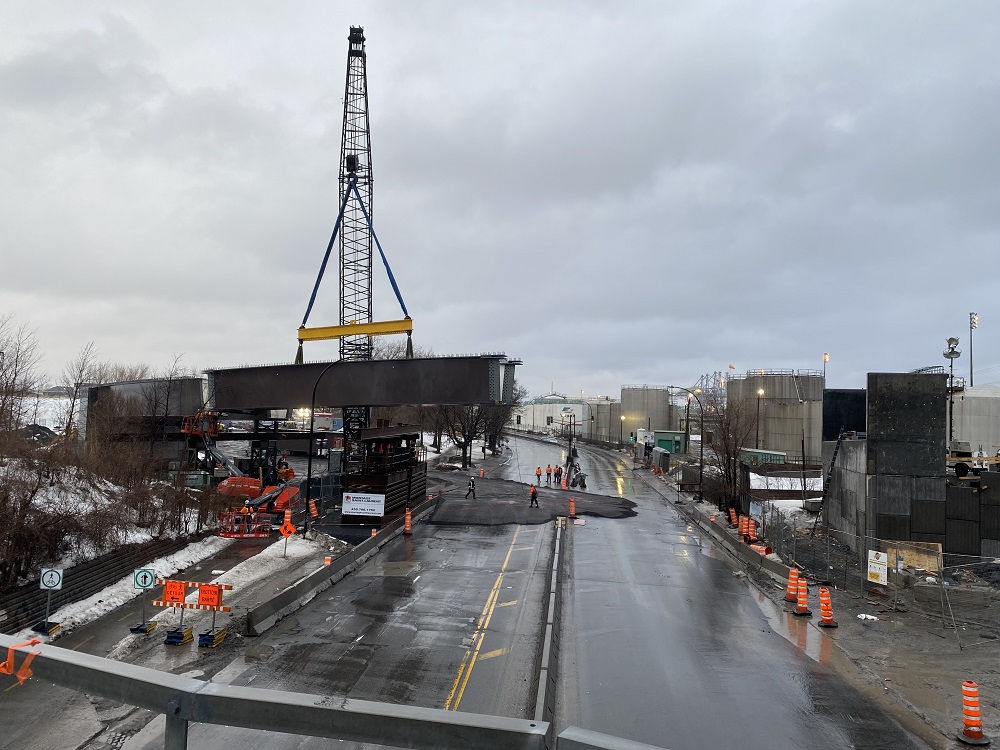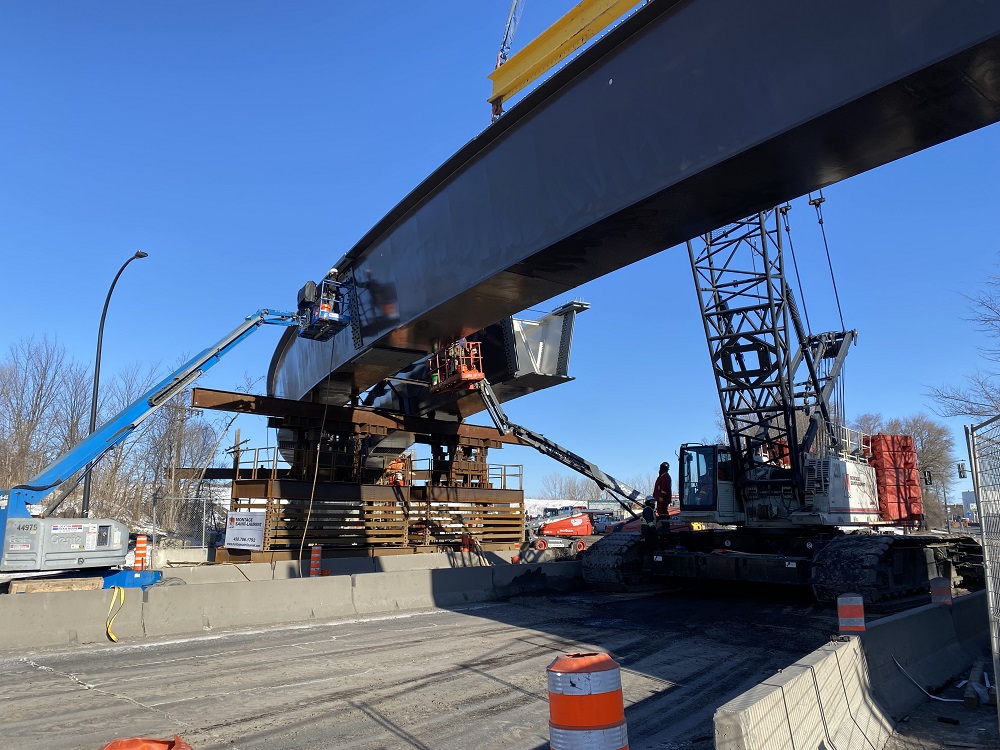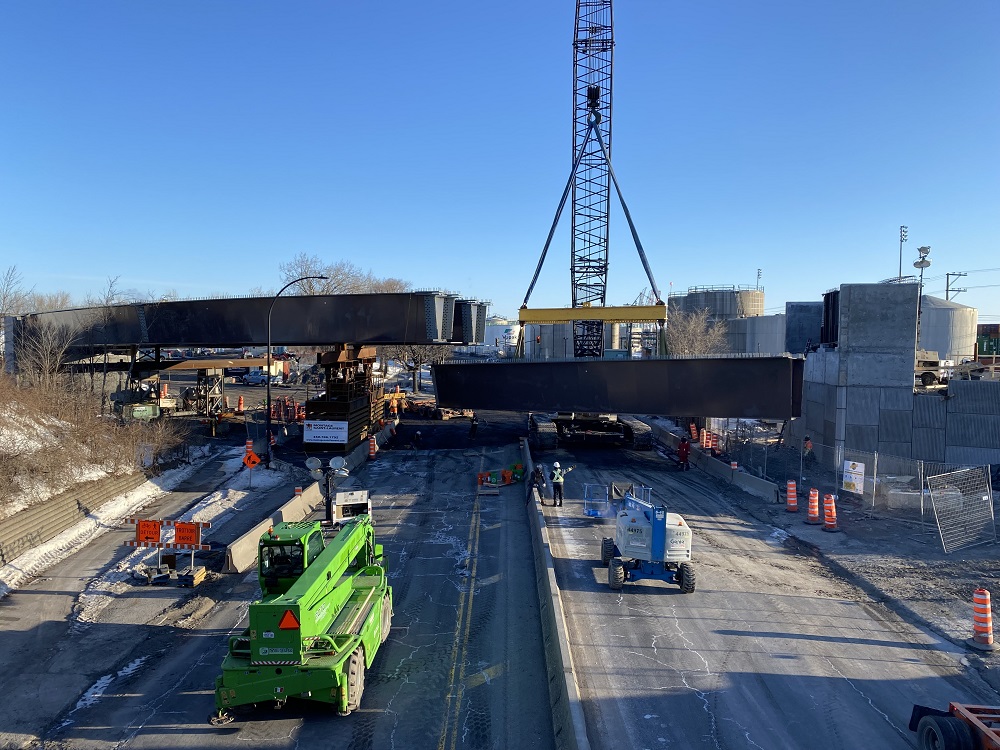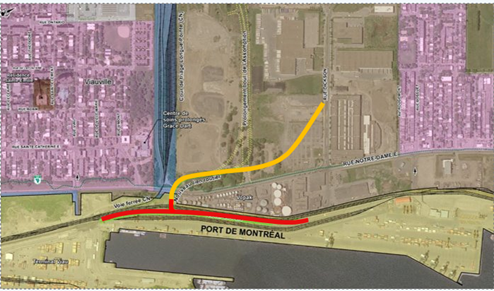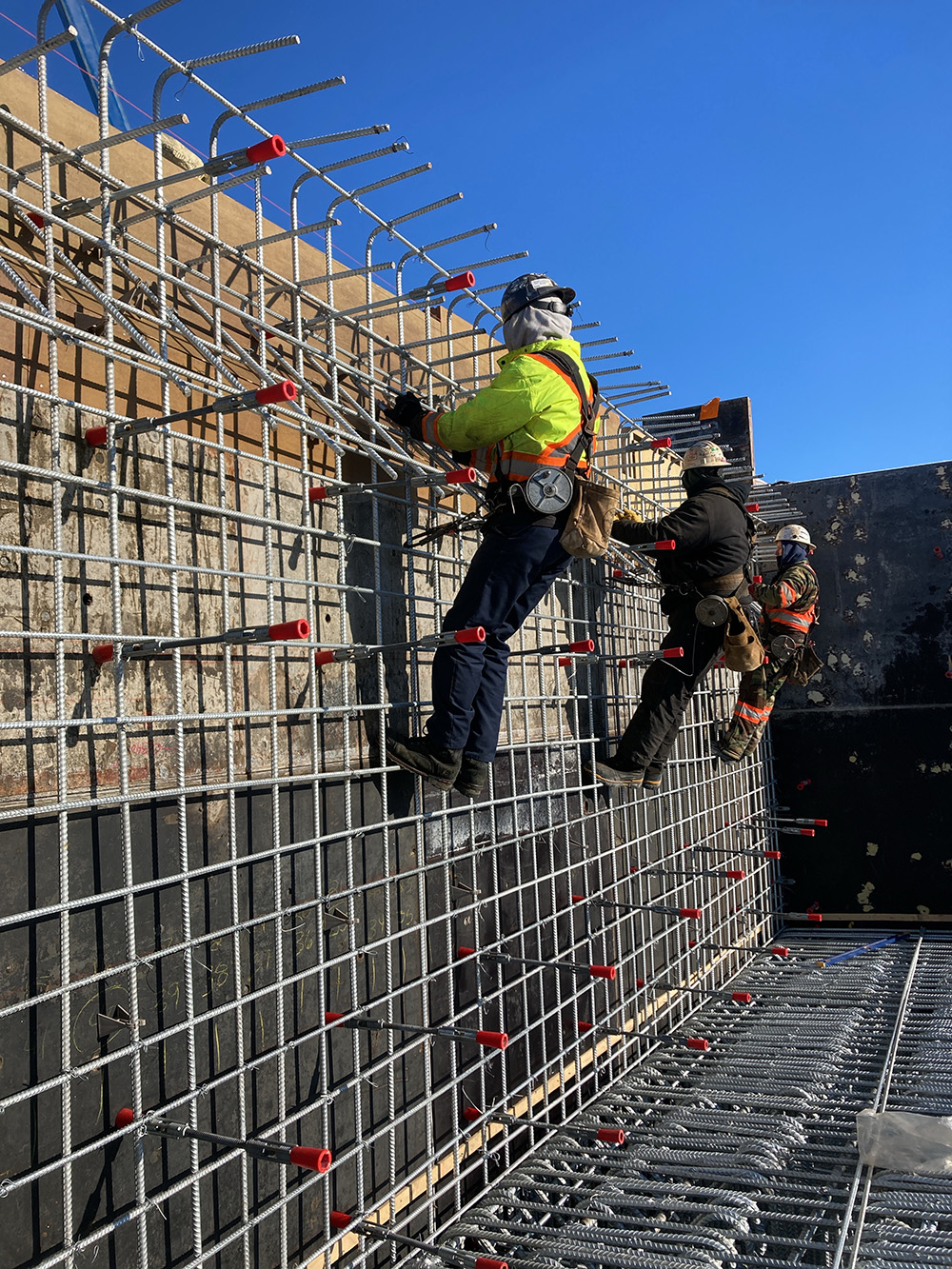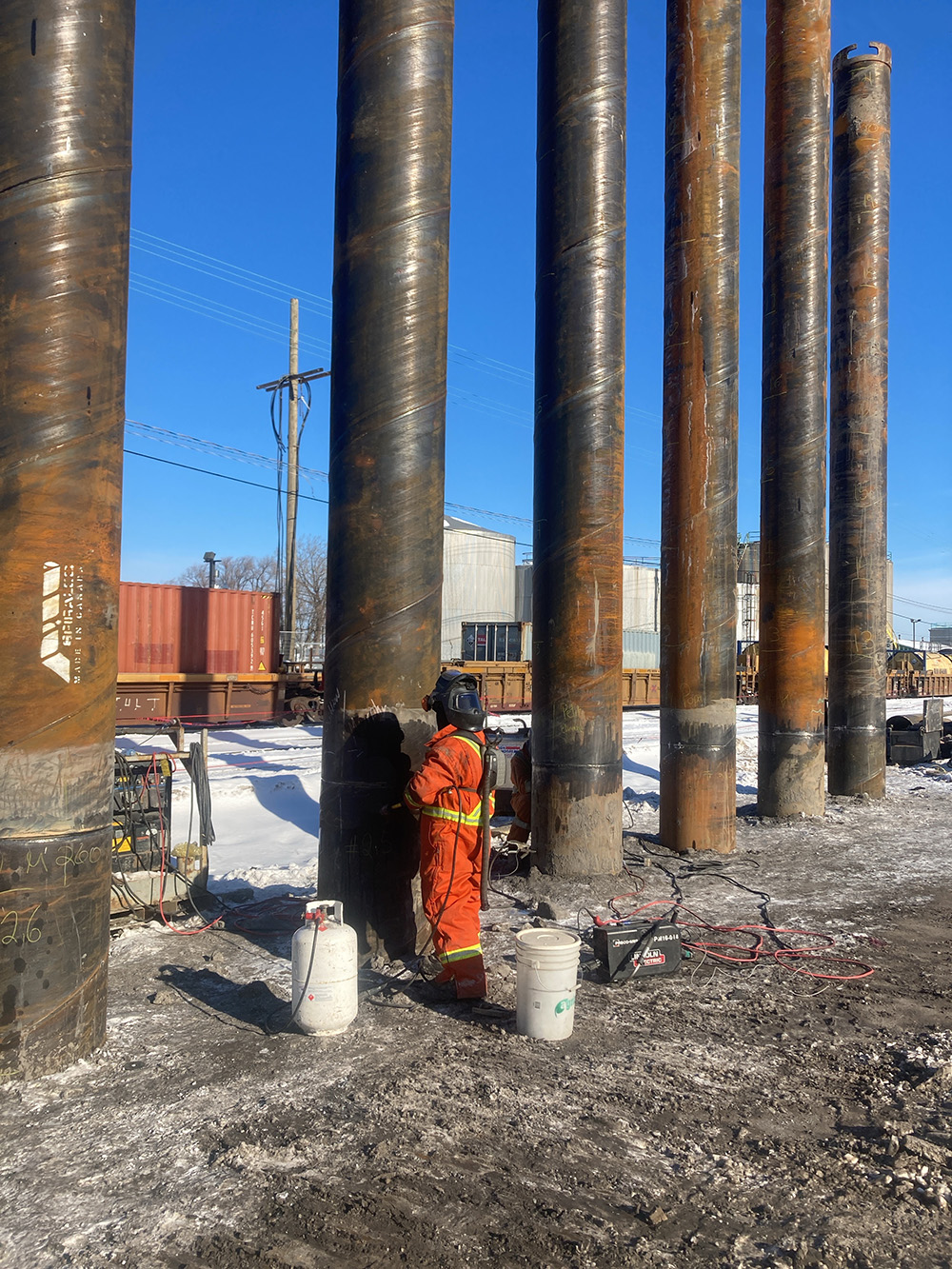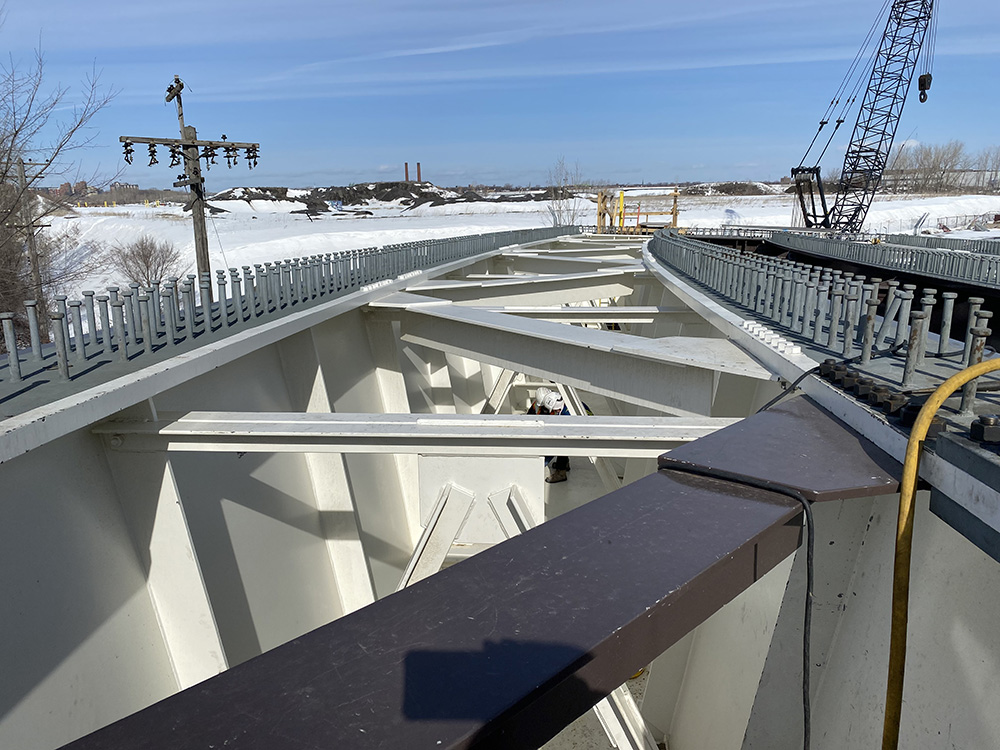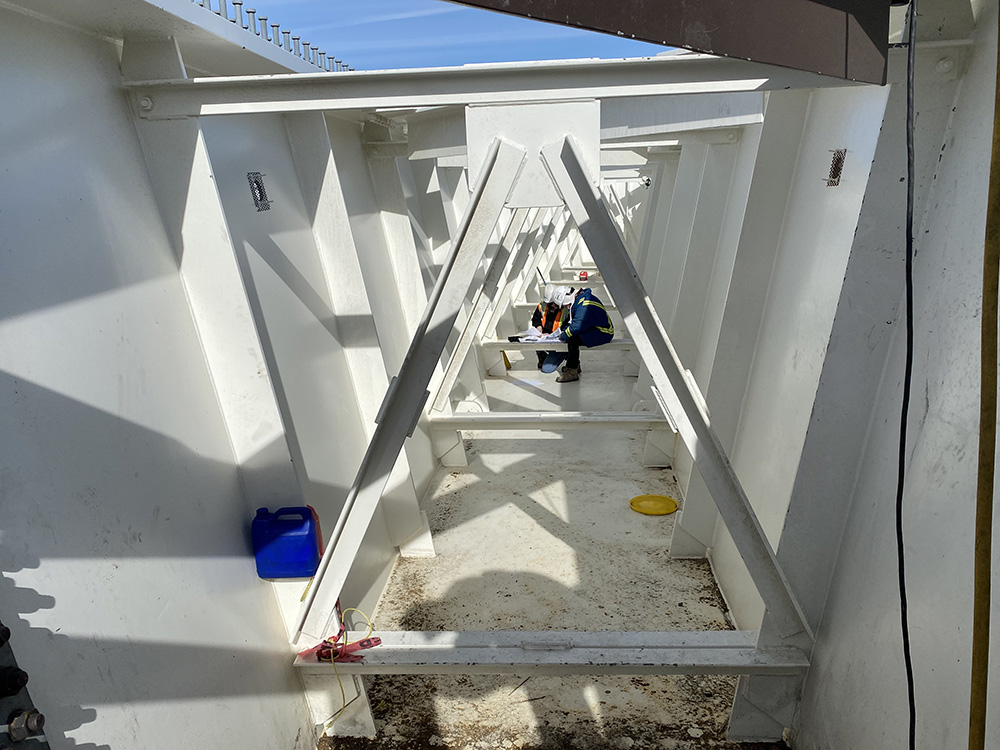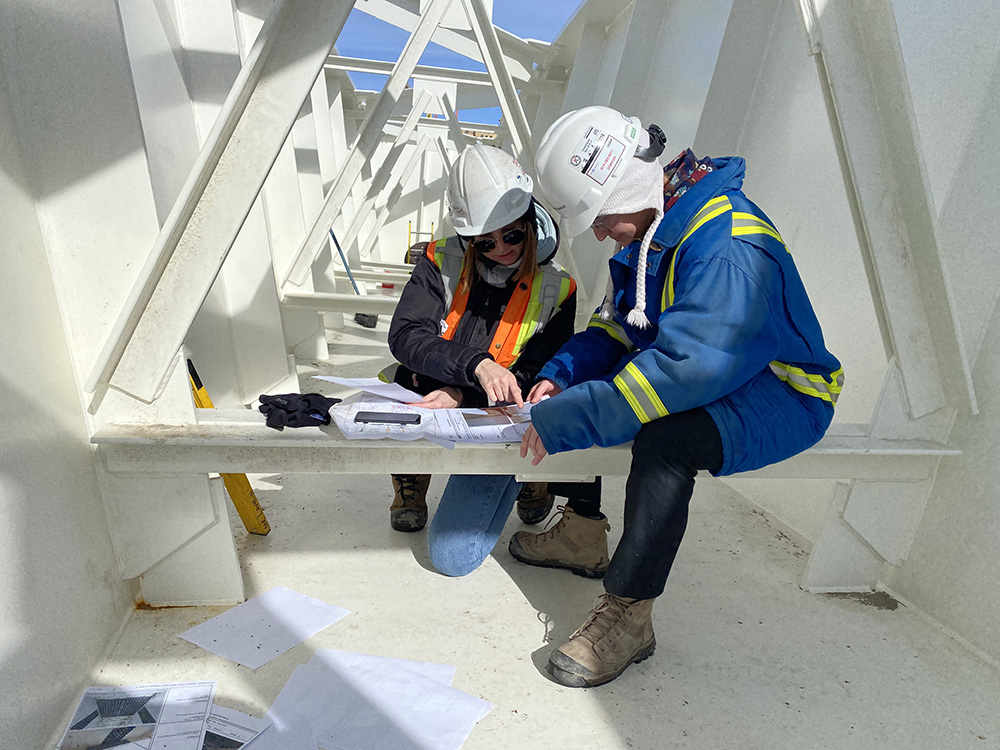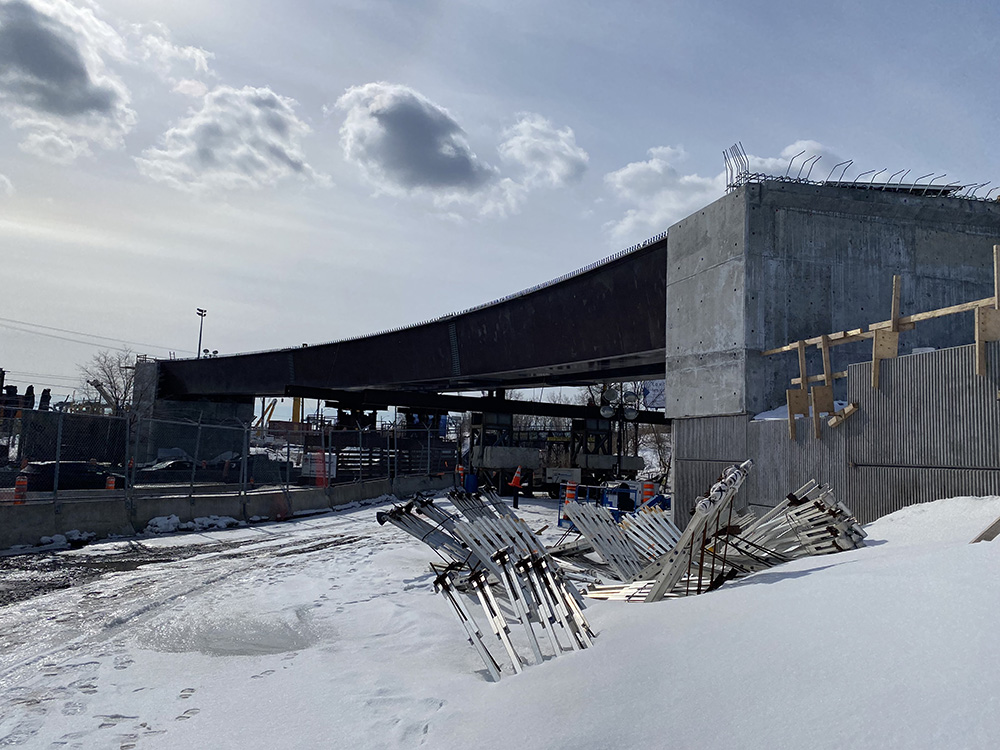 Project timeline
May 10, 2013
Memorandum of Understanding between the Montreal Port Authority, the City of Montreal and the Ministère des Transports du Québec (MTQ) to improve access to the Port
January 20, 2015
Announcement by the federal government of a $7.7M grant for the project to optimize port capacity, including a road link between the Port and the projected extension of Assomption Blvd, as part of the New Building Canada Fund – National Infrastructure Component.
2016 to 2017
Construction by the MTQ of direct access ramps between the Port and Highway 25
2017
Redevelopment by the MPA of part of the Boucherville Street entrance to improve truck entries and exits onto Port territory at the junction of Highway 25
May 14, 2018
The federal government announces $45 million in funding for the City of Montreal to extend Assomption Blvd.
2018
Analysis of different configuration options for road access to the Port of Montrea
March to April 2019
Participation in OCPM (Office de consultation publique de Montréal) consultations on the economic and urban development of the Assomption Sud—Longue-Pointe sector
Summer 2019
Beginning of the Environmental Effects Evaluation (EEE), in which he following elements are analyzed:
Greenhouse gas (GHG) emissions
Air quality/dust and contaminants
Visual/lighting impact
Sound environment
Traffic
Wetland inventories
Soil quality
Wildlife and plant inventories
Groundwater quality
Technological risk assessment
Cumulative effects assessment
Follow-up and monitoring programs
Following this assessment, mitigation measures will be identified and implemented for responsible impact management.
December 5, 2019
Public meeting (presentation of the preliminary design and results of the EEE).
March 2021
Finalization of the project design
Call for tenders for construction
June 2021 to February 2022
Construction of two overpass foundations (the north and south abutments of Notre-Dame Street East)
Installation of the steel structure (box girders) over Notre-Dame Street East
February 16, 2022
Public information session on the soil rehabilitation plan. View the EVENT PAGE for more details.
February to December, 2022
Construction of:

the structure over Notre-Dame Street East
the steel structure and span over the Port's rail tracks
Two overpass foundations (the north and south abutments of the Port's rail tracks)

Raising the Port Road
Spring to Summer, 2023
Construction of:

the North approach (access ramp to the overpass, north of Notre-Dame Street East)
the temporary road to Dickson

Installation of the structural walls on the structure over Notre-Dame Street
Various works (landscaping, telecommunications, electricity, lighting, etc.)
Tree planting
Opening of the overpass with a temporary road
Discover the steps of the operation in pictures