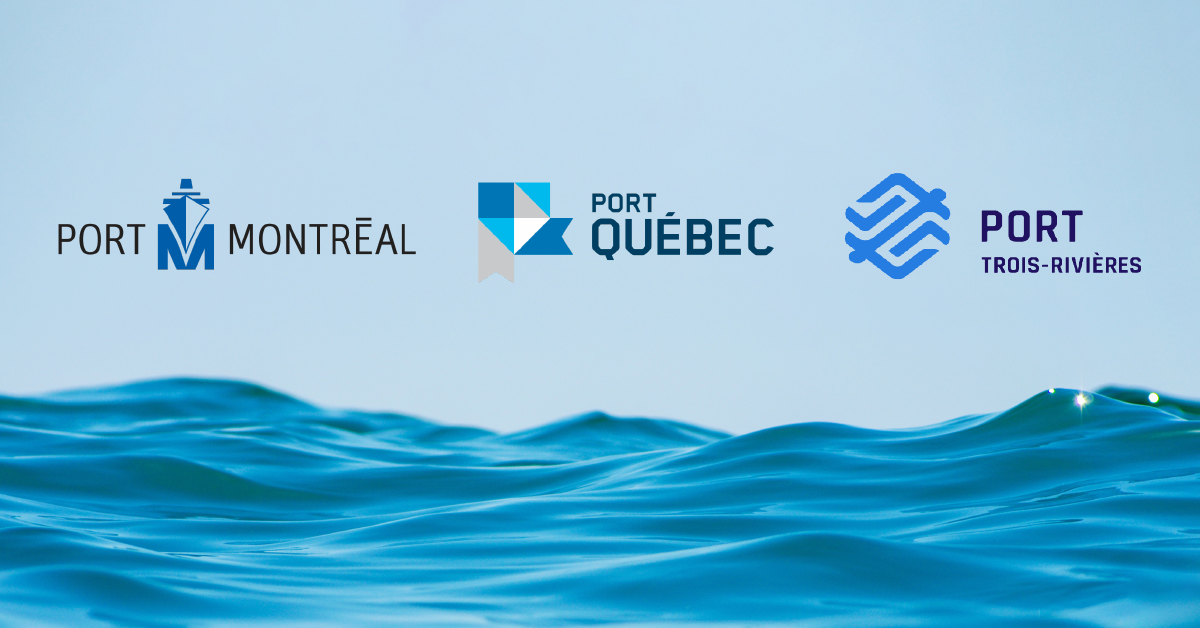 A historic cooperation agreement
The ports of Montreal, Quebec City and Trois-Rivières join forces for the future of the St. Lawrence Marine Corridor
The Montreal Port Authority is pleased to share the announcement that a joint working group has been created with the ports of Quebec City and Trois-Rivières to strengthen the competitiveness of the strategic St. Lawrence River corridor.
"Global supply chains are being restructured. Shipping lines and import-export players are looking for the best routes, at the best cost, and want to fast-track shipping decarbonization. There are opportunities for our ports and for our economy," said Martin Imbleau, President and Chief Executive Officer of the Montreal Port Authority in a press release.
The ports of Montreal, Quebec City and Trois-Rivières share 250 kilometres of waterway, serve interconnected economic and social ecosystems, and have complementary intermodal platforms. United by the same resolve to make the St. Lawrence both a strategic and resilient trade thoroughfare, while taking the lead in the energy transition and climate change challenges, the three ports will seek, within the framework of this working group, to identify and help implement common initiatives.
Read the press release here: The Ports of Montreal, Québec and Trois-Rivières Look to Jointly Strengthen the St. Lawrence Corridor.
June 15, 2022