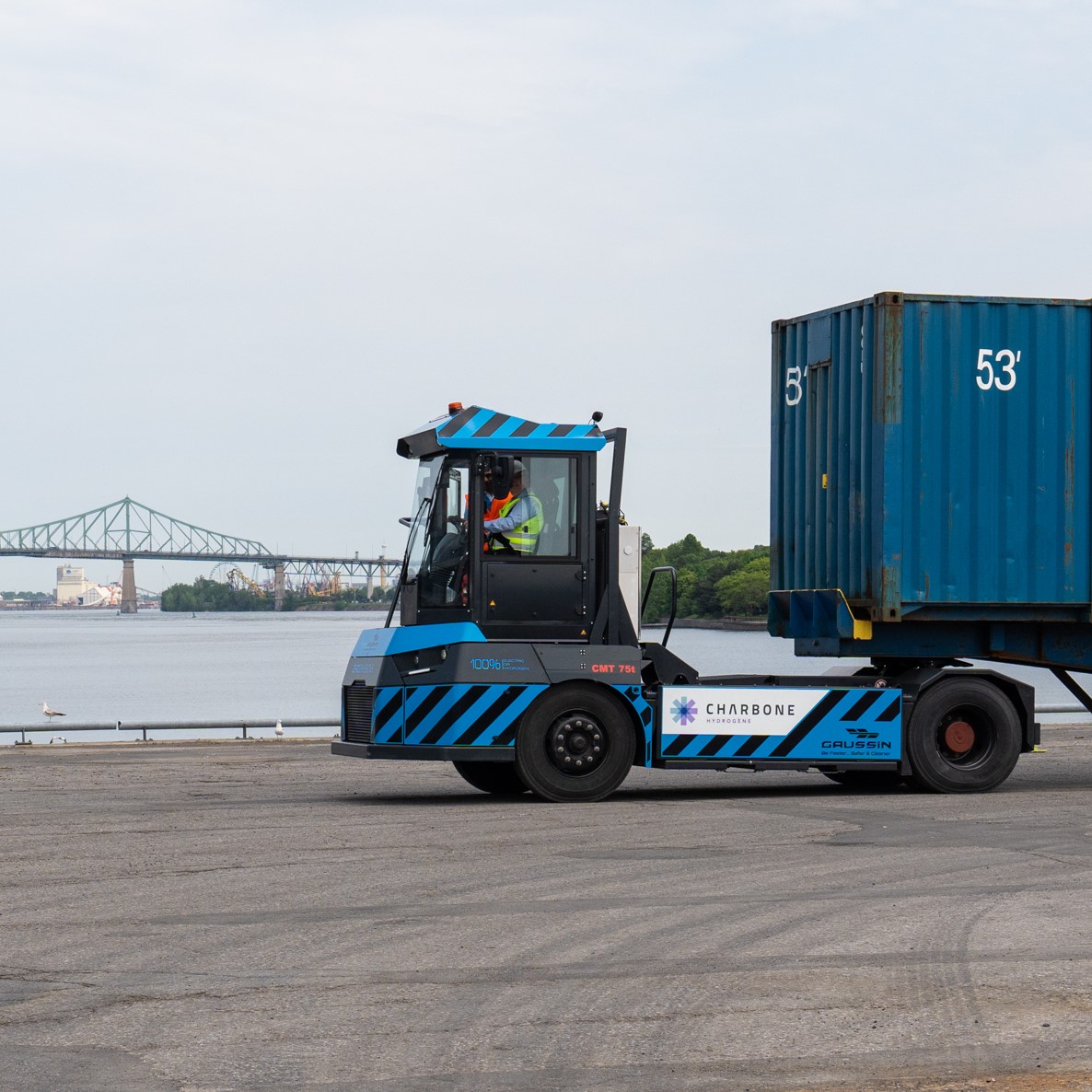 New hydrogen-powered equipment prototypes received by QSL at the Port of Montreal
To promote and accelerate decarbonization of the shipping industry, QSL received the hydrogen-powered equipment prototypes developed by European manufacturer Gaussin on June 4, 2022 at the Port of Montreal.
In partnership with Quebec producer Charbone Hydrogen, Gaussin is designing and developing vehicles and equipment for port and logistics operations.
The use of alternative lower-carbon fuels to replace traditional fossil fuels, including green hydrogen, is one of the Montreal Port Authority's focus areas in its efforts to accelerate the energy transition.
June 15, 2022