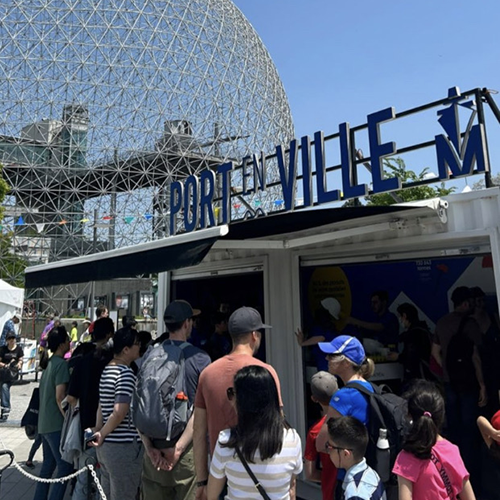 The Port in the City container kicks off its summer tour
Designed to offer the public an entertaining insight into port activities, the Port in the City container will be touring a number of events in Montreal and Contrecœur over the summer.
Inside it, visitors find a wealth of information on Port activities and their impact on everyday life, can play a logistics-themed game, enjoy bulk treats and enter a contest to win a cruise.
In an added bonus, guided bus tours of the Port of Montreal will be offered at two events: the Branle-Bas d'Hochelaga and the Back-to-School Sidewalk Sale. Details of these tours will soon be available on our website and Facebook page.
Find out more about our summer program at Port in the City Event page - port-montreal.com or https://www.facebook.com/PortMontreal