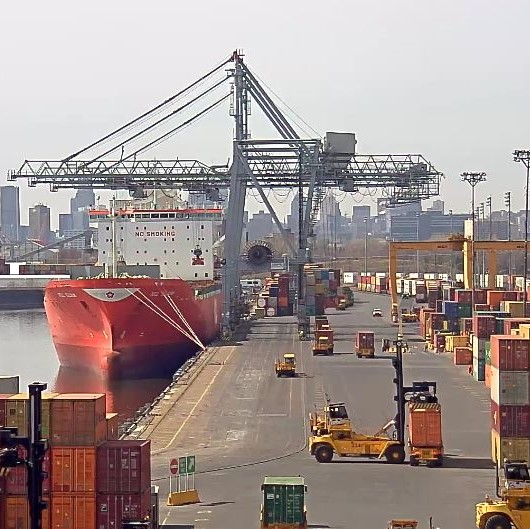 What's new on our container terminals?
Every year, the Montreal Port Authority invests in innovative projects. Did you know that our partners do the same? Here's the scoop on our terminal operators.
Termont
Container terminal operator Termont Montreal Inc. ordered a suite of Kalmar's SmartPort process automation solutions for its fleet of cargo handling equipment.
It features:
SmartStack and SmartLift process automation solutions that help improve lifting equipment operator productivity, reduce human error and improve terminal safety
Kalmar SmartScreen, which optimizes work instructions for operators to reduce unproductive moves
SmartMap, which provides both real-time and historical visualization of equipment locations and container routing in the yard
MGTP
Montreal Gateway Terminals Partnership, operator of the Cast and Racine container terminals, and Liebherr Container Cranes have lined up a contract to supply four STS (ship to shore) post-Panamax gantry cranes to Cast Terminal.
Their advantage? The new cranes will significantly improve the operational capacity of Cast Terminal with their 65-tonne load and a 55-metre reach. MGTP has also recently acquired 10 electric wheeled gantry cranes.