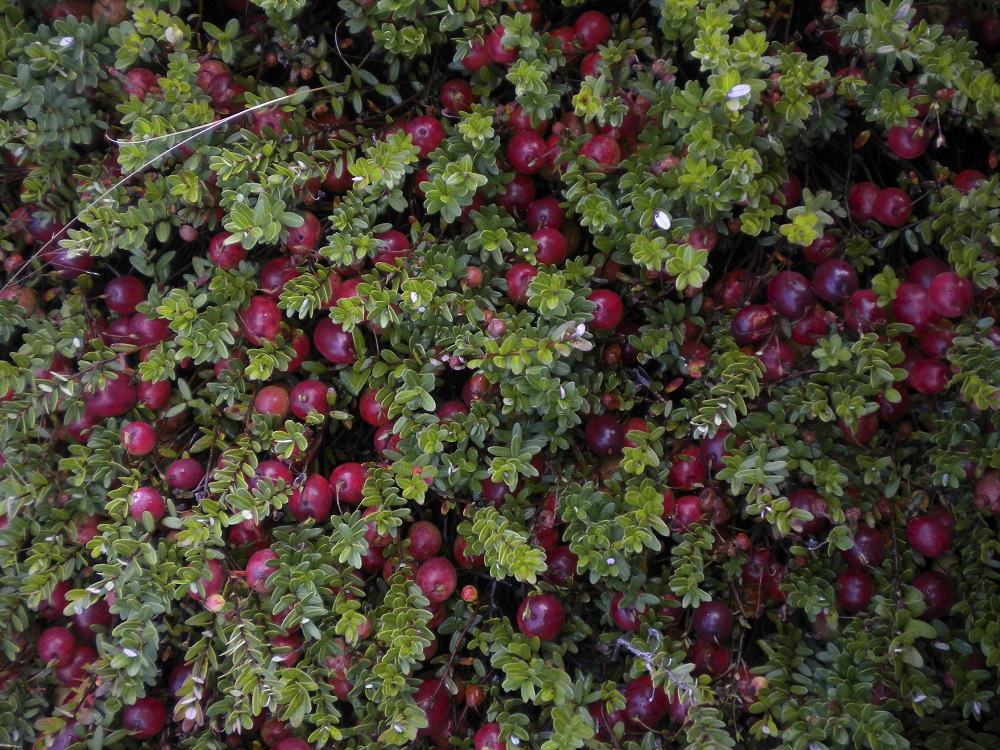 Biological cranberries from Fruit d'or: a little fruit with global appeal
Cranberries are typically North American, winning people over with their taste, possible uses and antioxidant properties. No wonder they've conquered the planet! The Quebec company Fruit d'or is the world's largest exporter of organic cranberries.
Founded at the turn of the millennium, Fruit d'or made its name in organic cranberries. While the little red fruit grows in the United States as well as here, Quebec soil has an undeniable advantage over its southern neighbour: the cold. With far fewer pesticides and fungicides needed, the climate is an asset for growing organic cranberries. Thanks to this advantage, Fruit d'or has gained a worldwide reputation, with worldwide exports. "We have a 60% share of the world organic market," said Anne Létourneau, Sales Director of Fruit d'or. "Even the Americans are sourcing here."
The biggest market is Europe. A close second is China, a market that continues to grow. "Three years ago, we weren't there at all, but the market is rapidly evolving", following the same trends as those served by the Port of Montreal. Why such a craze? Changing and westernizing eating habits. Cranberries can now be found in bakery products, breakfast products and nut mixes. "I've even seen cranberry pizzas in China," said Anne Létourneau. "Since cranberries are not a traditional ingredient in their gastronomy, cooks don't have any preconceived ideas about how to use them. There's no limit to their creativity!"
The big scoop on a small fruit
What started with one or two pallets and a long shot — betting on organic 20 years ago when the market was marginal — now boasts five factories and about 350 employees.
After 20 years of steady growth, the company is reinventing itself and diversifying. One segment of the product is sold as is, in the form of dried or frozen fruit, and another is used as an ingredient in a multitude of other foods, such as jams, nut mixes, cereals, chocolates and yogurt.
Better yet, several processes make it possible to enjoy it in various forms. Besides frozen and dried cranberries, the seeds are used to make cranberry oil, which is used in the manufacture of cosmetics and creams. Residues of the skin are ground into powder, which is used in capsules or vitamins. "Nothing is lost! All parts of the cranberry are used." Two years ago, the company acquired Bleuet Nordic, adding another iconic fruit from Quebec, the blueberry, to its offering.
From seed to grocery shelf
"This little fruit is native to Quebec," said Anne Létourneau. It grows within a radius of 50 km around the Fruits d'or factories and is cultivated by local producers. Every fall, it is harvested using a method as tried and tested as it is impressive. Since the fruit is lighter than water, the cranberry fields are flooded to make the berries easy to detach. The fruit is then processed. Frozen, pressed, ground or powdered, it takes on various forms depending on its intended use.
Then the fruit hits the road, the frozen products travelling in refrigerated containers and the dried fruit in normal containers. At the Port of Montreal, the containers are loaded onto ships bound for the four corners of the world. In total, about 650 containers of cranberries are shipped each year.
Always evolving
To keep up with changing trends, cranberries are on a healthy track. "Reducing sugar consumption is an increasingly important issue," said Anne Létourneau. With steady projected growth in this market share, Fruit d'or recently unveiled a new product with no added sugar.
Despite the pandemic through most of 2020, the company never stopped operating. In fact, quite the opposite: it is banking on its future growth and recently invested $17 million in its Plessisville plant to build a second drying-process line.
"How can we develop our commercial relations in a situation like what we are facing now?" For one thing, the team definitely had the opportunity to tackle the challenge of reinventing itself to maintain business relationships all over the world. "What's good is it made us 'think outside the box' and see things differently. Good things are going to stay. Of course, COVID has been a test. But we have a great product, we're going to keep going and we're going to make it!"
From left to right: Sylvain Dufour, Vice President, Business Development, Rachel Carrier, Vice President Human Ressources, and Martin LeMoine, President of Fruit d'or