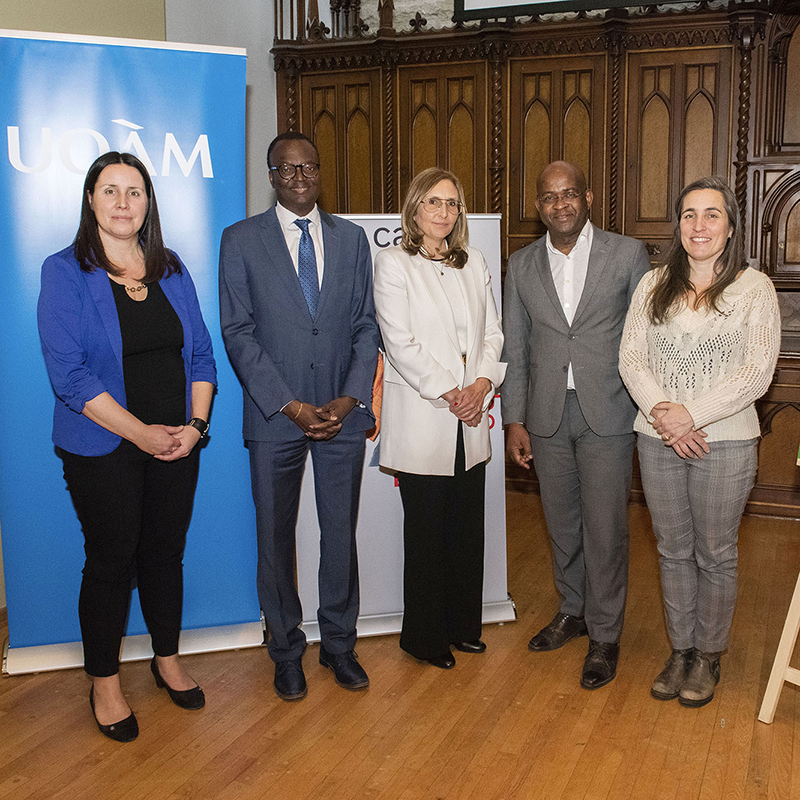 Introducing the new research chair on social value of infrastructures
The Port of Montreal is delighted with the launch of the INFRA-S Research Chair at ESG-UQAM led by Nathalie Drouin. The launch event took place at UQAM on April 18, 2023.
How to engage communities in the value creation process to promote the social acceptability of infrastructure? How to achieve more sustainable projects by integrating social criteria into the decision-making process when developing infrastructure? By focusing on the importance of reviewing governance models and on the participation of local communities and society in infrastructure projects, this new Chair will enlighten key players in the infrastructure ecosystem on how to meet social challenges and equip them with the right tools to integrate best practices to support the social value of infrastructure.
"The INFRA-S Chair will enable all key players in the infrastructure ecosystem to go further in their approach to social value creation. It will be a means to develop knowledge, deploy practical tools and create opportunities for networking and exchanging ideas. It will be a new space for reflection and dialogue between the research community and the actors in the field to advance practices." - Mélanie Nadeau, Vice-President, Public Affairs and Community Relations
Pictured above: Mélanie Nadeau, Vice President, Public Affairs and Community Relations, Montreal Port Authority; Christian Agbobli, Vice Rector, Research, Creation and Dissemination; Nathalie Drouin, Chairholder; Komlan Sedzro, Dean of ESG UQAM; and Marie Connolly, Vice Dean of Research, ESG UQAM. Photo: Nathalie St-Pierre