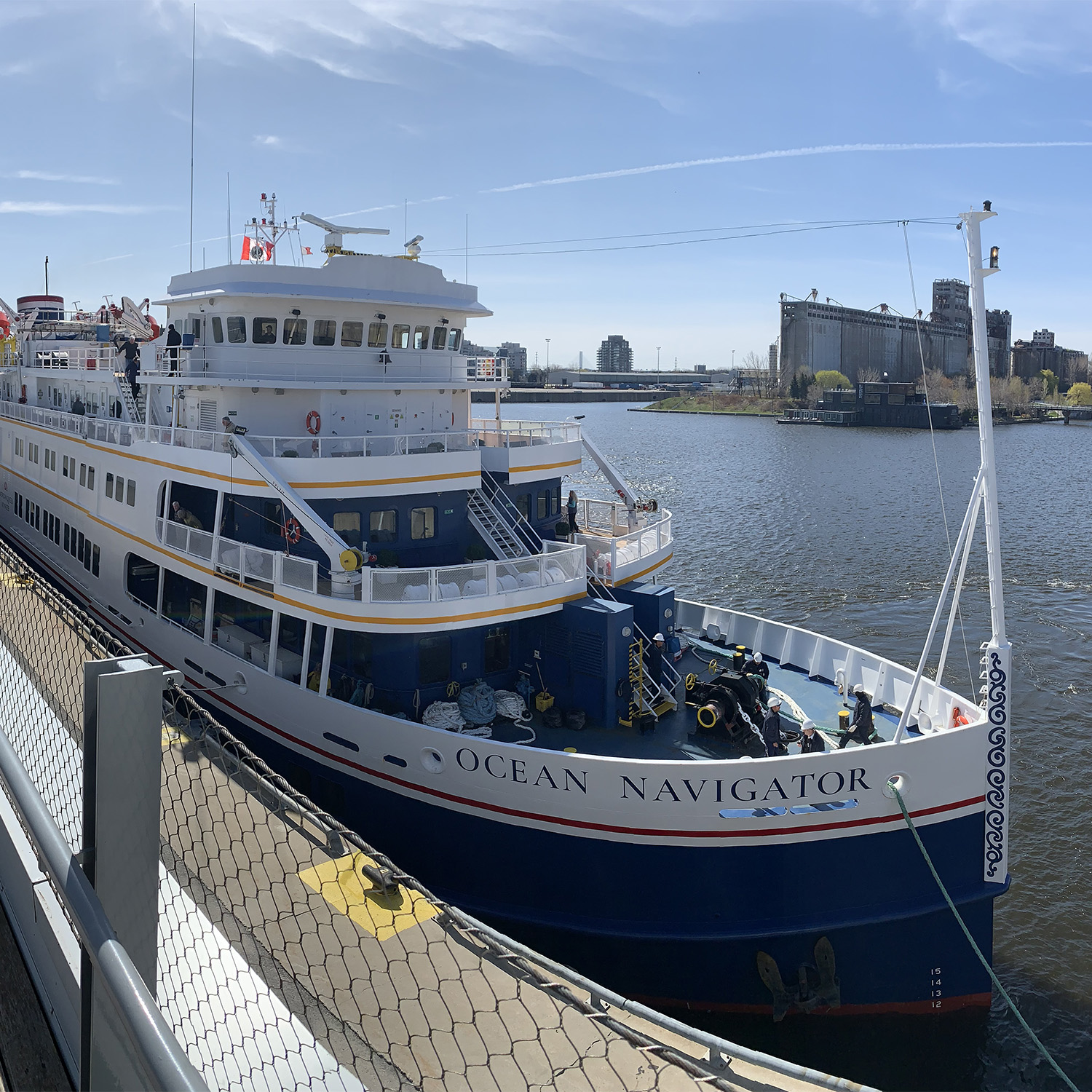 2022 cruise season: it's on!
After two cancelled cruise seasons due to pandemic-related health restrictions, this weekend Port of Montreal teams were excited to welcome the first cruise ships since 2019!
On Saturday, May 7, the 226-passenger Ocean Navigator docked at the Port of Montreal's Grand Quay for a stopover on its itinerary to explore the St. Lawrence River and the Great Lakes between Portland, Maine and Toronto, Ontario.
The next day, Sunday, May 8, marked the first call to Montreal of the Ocean Explorer, a 161-passenger luxury cruise ship sailing between Montreal to Boston and Chicago with 15-night stays. A plaque was presented to the ship's master Vadym Tavrovetskyy for the occasion.
The MPA is overjoyed by the return of cruises to Montreal, which will have a significant economic impact on the city's tourism sector and benefit the merchants and restaurateurs of Old Montreal.
The Port of Montreal will receive 45 cruise ship calls during the 2022 season, bringing between 38,000 and 50,000 passengers to the city. Several ships will return to Montreal in 2022, such as Holland-America Line's Zaandam, Viking Ocean Cruise's Viking Star and Oceania Cruise's Insignia. Others will call Montreal for the first time, such as Ponant's Le Bellot and Dumont d'Urville and Ambassador Cruise Line's Ambience.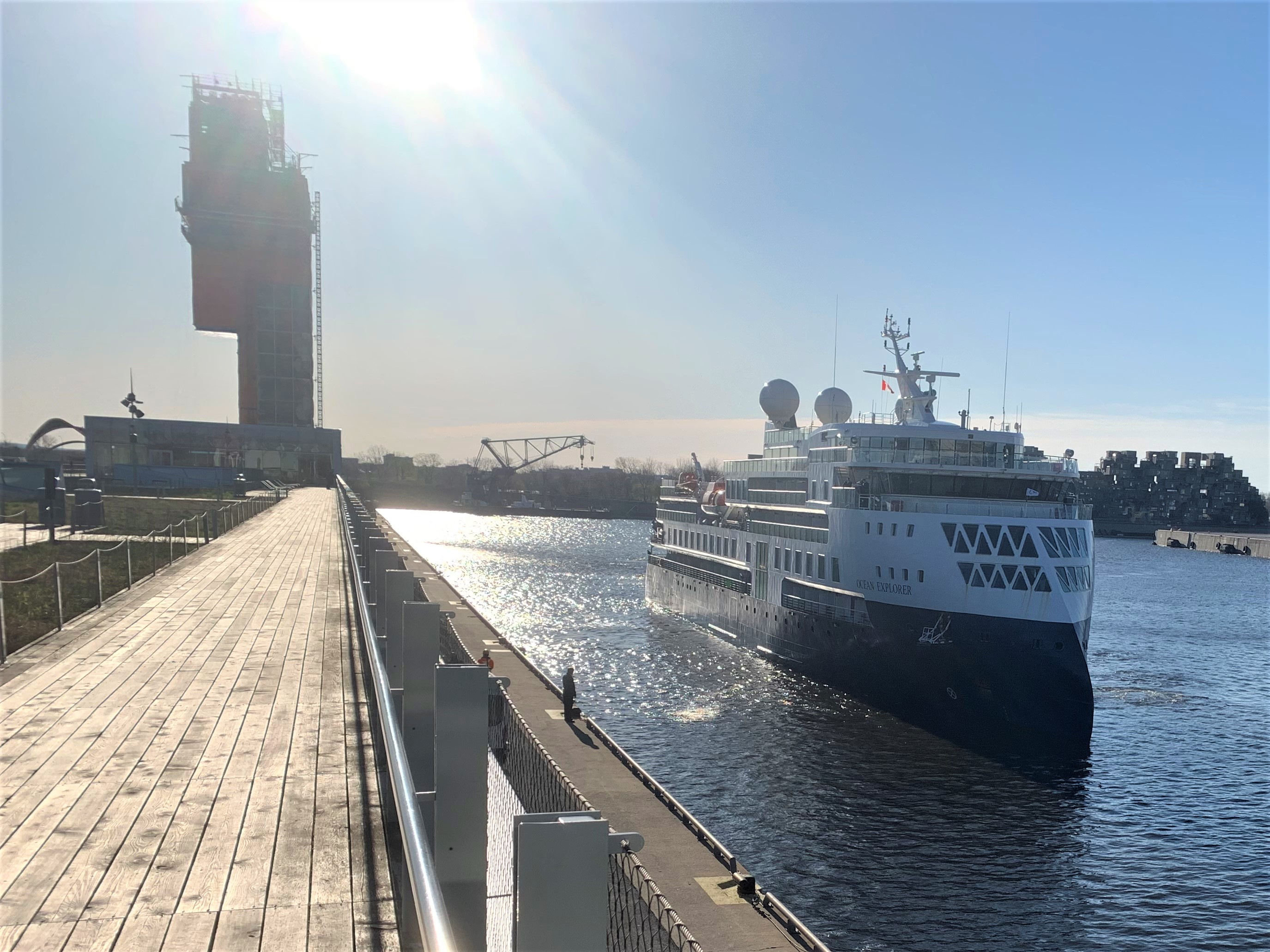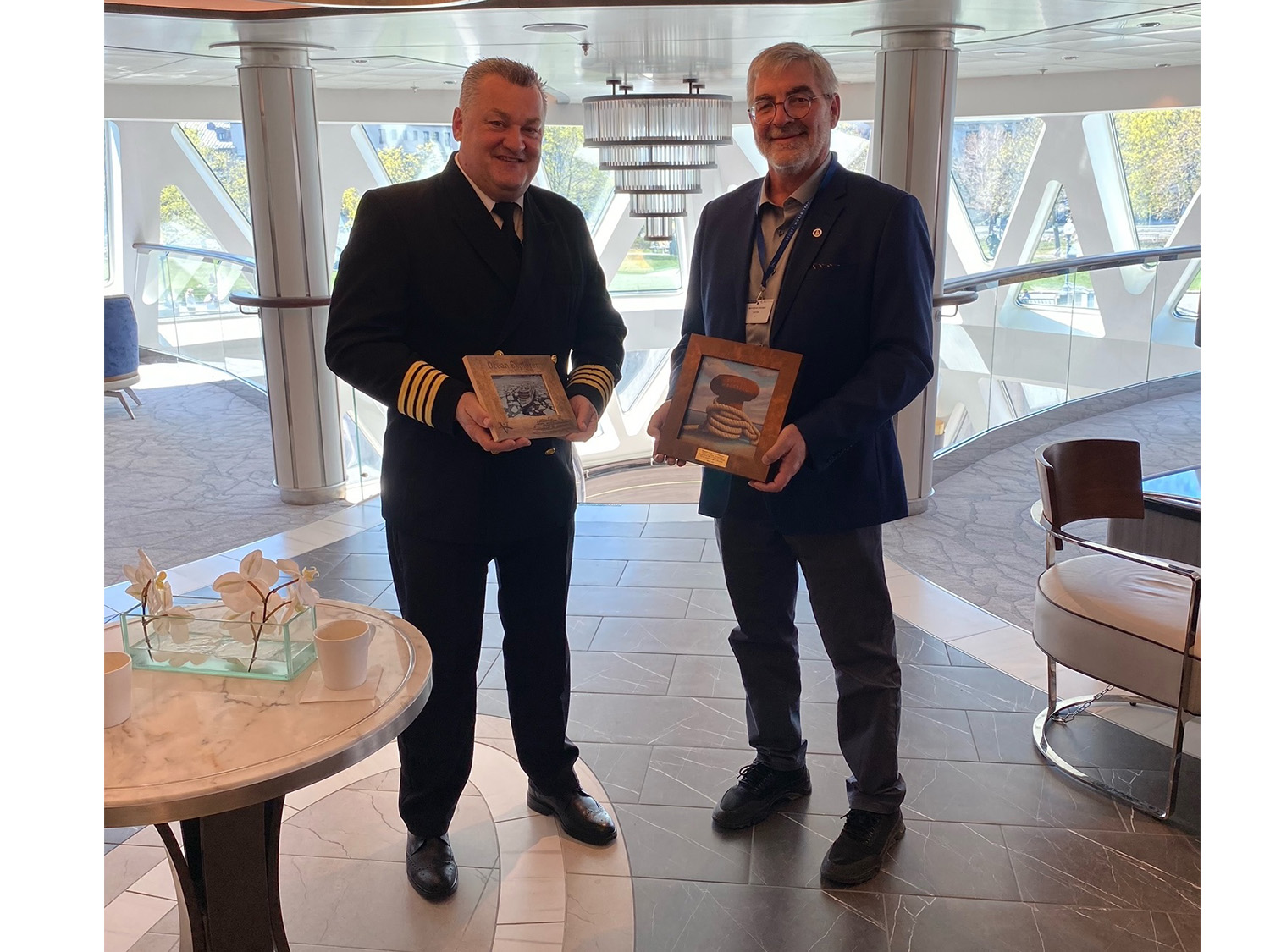 During the Ocean Explorer's first visit to Montreal, APM Marketing and Cruise Director Yves Gilson (right) presented a plaque to Captain Vadym Tavrovetskyy (left).
May 10, 2022