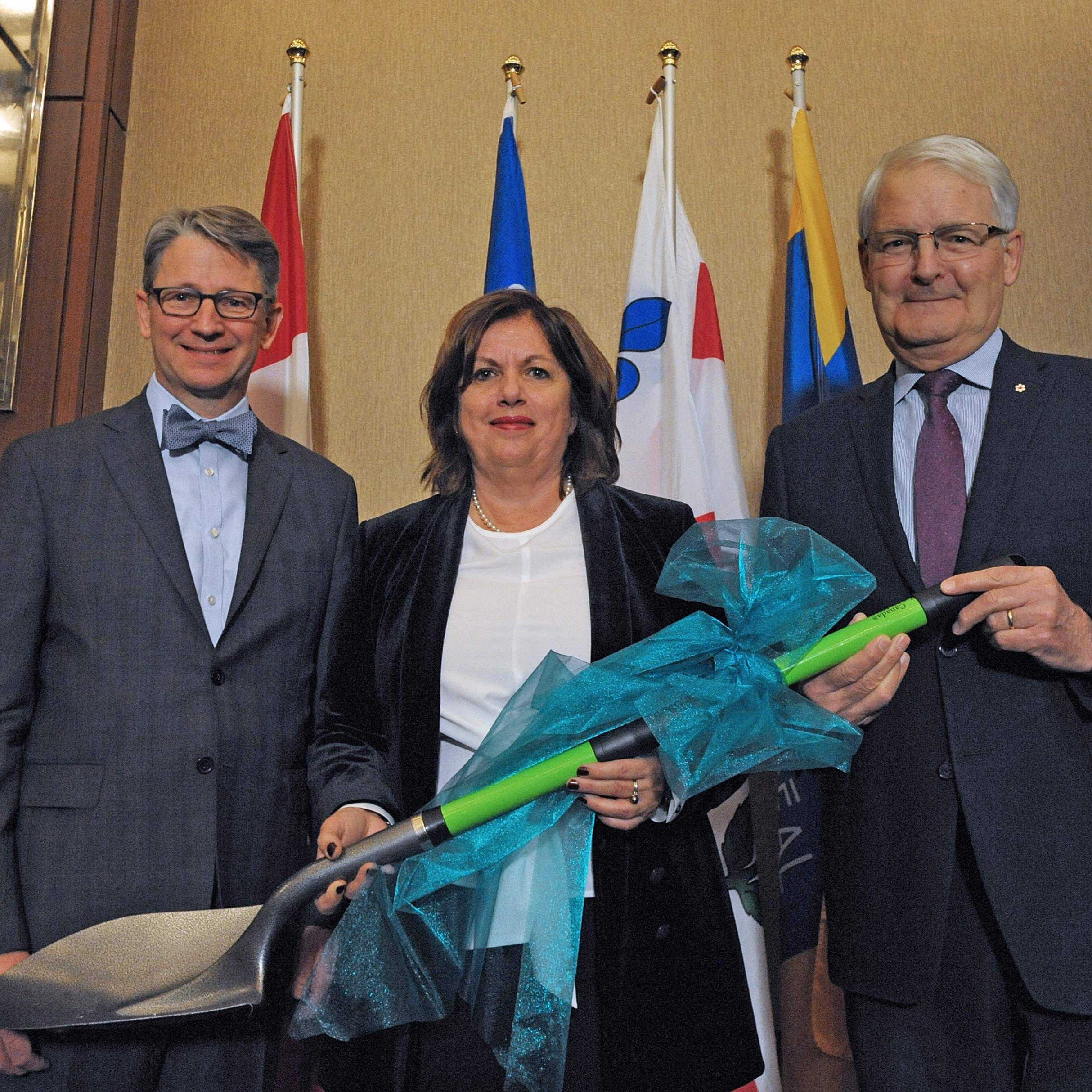 Canada Infrastructure Bank is investing $300 million in the Contrecœur terminal project
The Contrecœur terminal project reached a milestone on Wednesday, December 4, with the announcement of $300 million in financial support from the Canada Infrastructure Bank (CIB).
The Port of Montreal applauds the CIB's strong message to potential investors and project stakeholders expressing its confidence in the viability, soundness and relevance of the Contrecœur port terminal at both regional and national levels.
On the same day, Sylvie Vachon, President and CEO of the Montreal Port Authority, was guest speaker at a business luncheon organized by the Montreal Council on Foreign Relations (MCFR) at the Westin Montreal. This lecture was an opportunity to explain the project's current status in detail and to put it in the historical perspective of the container market's nonstop growth over more than half a century.
Read the press release on the CIB's investment here.