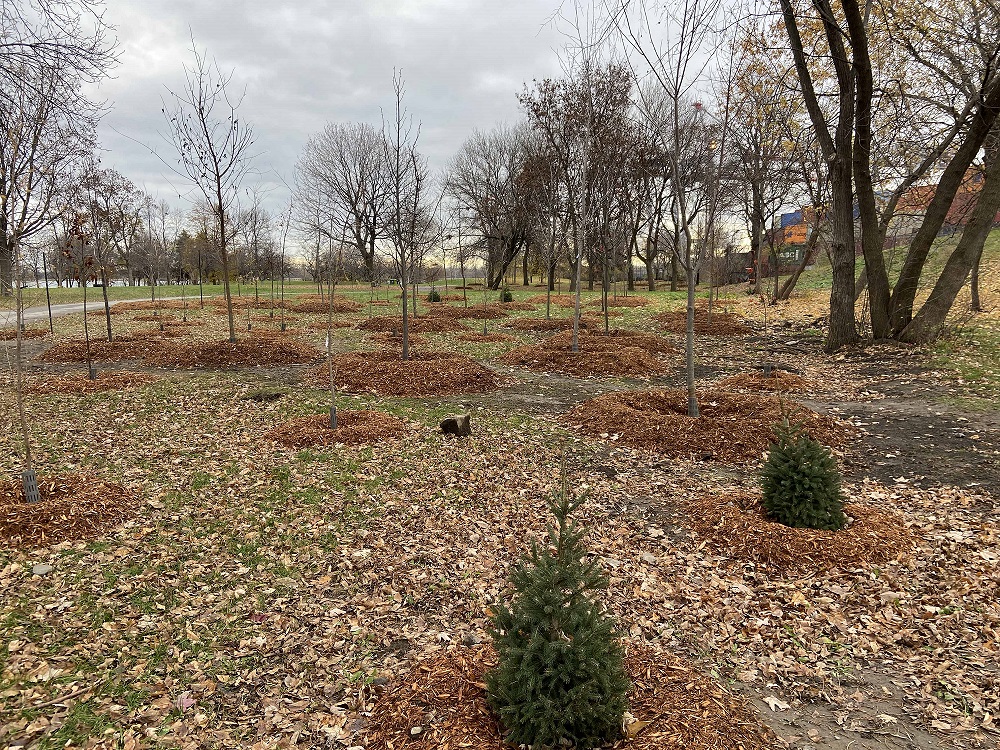 Tree planting campaign: 2021 results
The Port of Montreal is continuing its tree planting campaign with its aim to plant 2,000 trees within five years, as announced in 2018 through the Montreal Urban Forest Leaders Committee.

This year, 339 trees were planted near port facilities, of which more than 300 in Mercier-Hochelaga-Maisonneuve.
The trees were planted at four locations:
The Grand Quay (10 trees)
The embankment at the entrance to the Pierre-Dupuy rental parking lot (17 trees)
The embankments along Viau East and West (162 trees)
Honoré-Mercier Park (150 trees)
In addition, the Port of Montreal is conducting a campaign in collaboration with Soverdi to encourage businesses in the Mercier Hochelaga-Maisonneuve borough to green their own facilities. In 2021, three companies answered the call (UAP-NAPA, the SAQ and Scientific Games), for a total of 298 new trees planted.
Every tree counts in building a sustainable future!
January 13, 2022