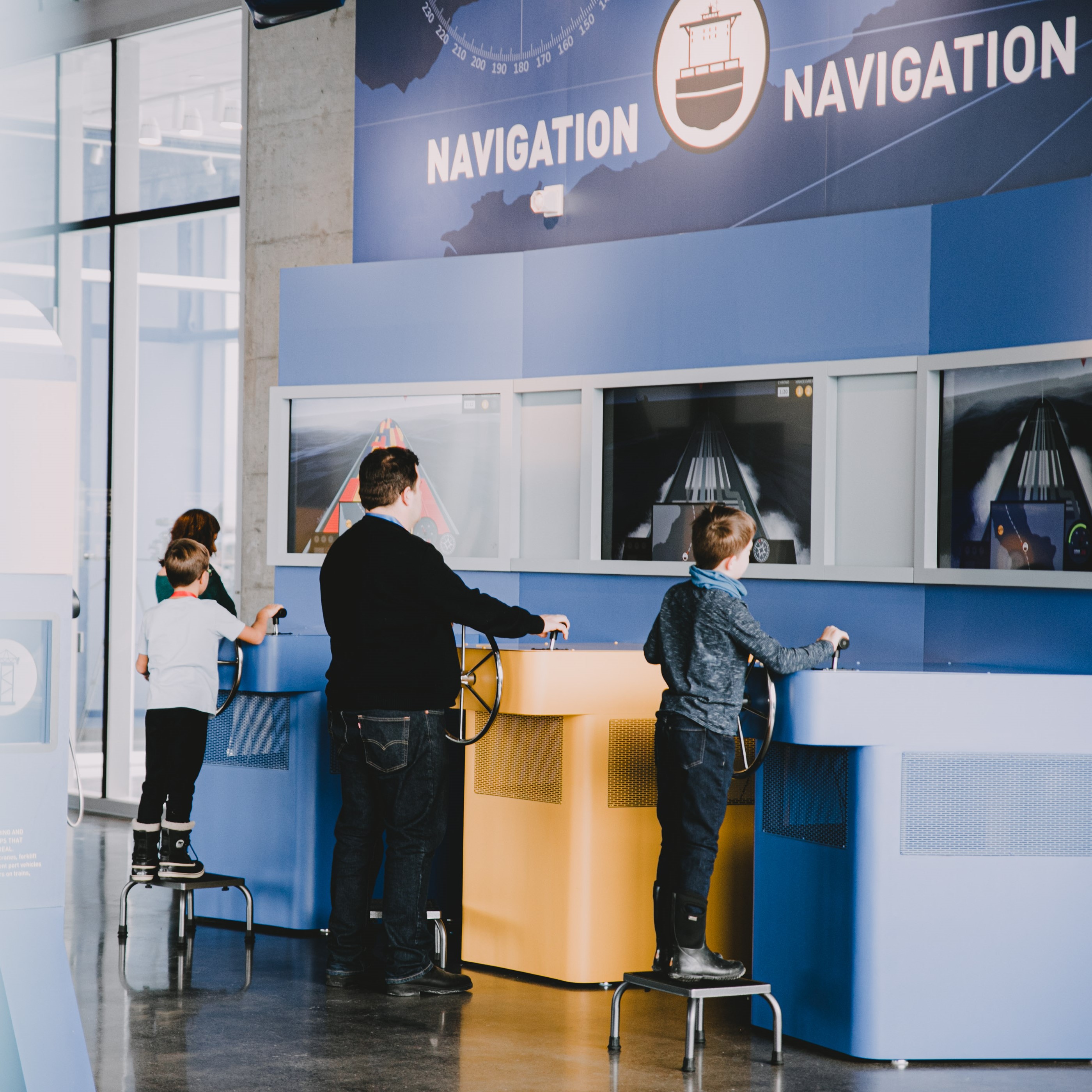 All aboard! recognized at the Canadian Public Relations Society's Awards of Excellence
Inaugurated in December 2019 at the Port Centre, the All aboard! exhibition offers a dynamic, interactive and fun itinerary that lets visitors learn more about port activities and trades.
Each year, the National Awards of Excellence recognize public relations campaigns, internal and external communication programs and tactics, and the dedication and contribution of public relations professionals.
The exhibition won the Bronze Award of Excellence in the Best Multimedia Projects category.
More on the awards of excellence at https://www.scrp.ca/Awards/Awards-of-Excellence
Find out more about All aboard! (temporarily closed) at https://www.port-montreal.com/en/grand-quay/activities-and-exhibitions/all-aboard-exhibition
October 9, 2020