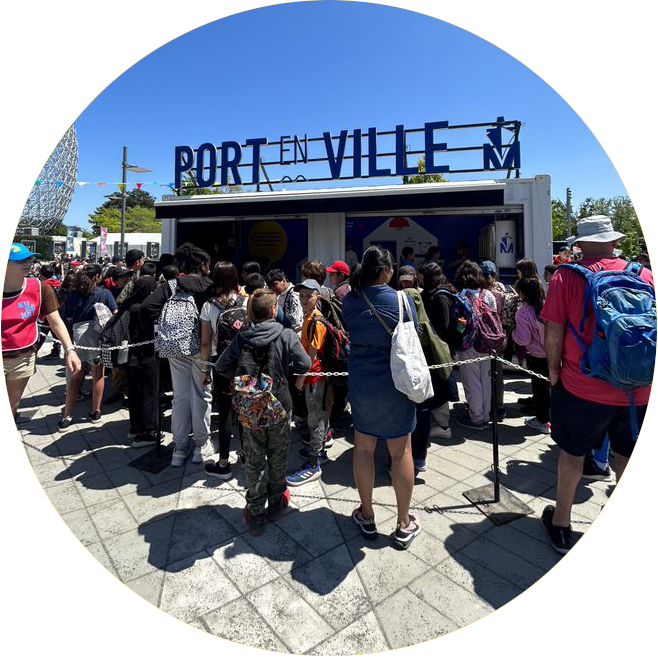 Port in the City: a summer in the warmth of community
Once again this summer, many citizens came to meet us to learn more about the Port and its activities.
Our Port in the City container, specially fitted out to familiarize the public with our activities, criss-crossed the various neighbourhoods near our facilities in Montreal and Contrecœur, attracting some 3,500 visitors. The program included interactive games, a wealth of information, free snacks and even guided bus tours of our facilities.
The summer tour began on May 26 at the Eureka Festival in Parc Jean-Drapeau, and ended on October 14 at the Carnard'O fall festival in Contrecœur. Over the course of the summer, our Port in the City roving container visited the Branle-bas d'Hochelaga, the Expo agricole de Saint-Hyacinthe, the Diableries de Contrecœur and the Fête du citoyen de Montréal-Est, for a total of 25 days of events.
Bus tours of our facilities were a huge success! In all, nearly 450 people boarded one of our buses and enjoyed a tour of one of our container terminals. What a special opportunity to connect with people in spaces that are usually closed to the public!
Check out our video memories! (French only)
November 2, 2023