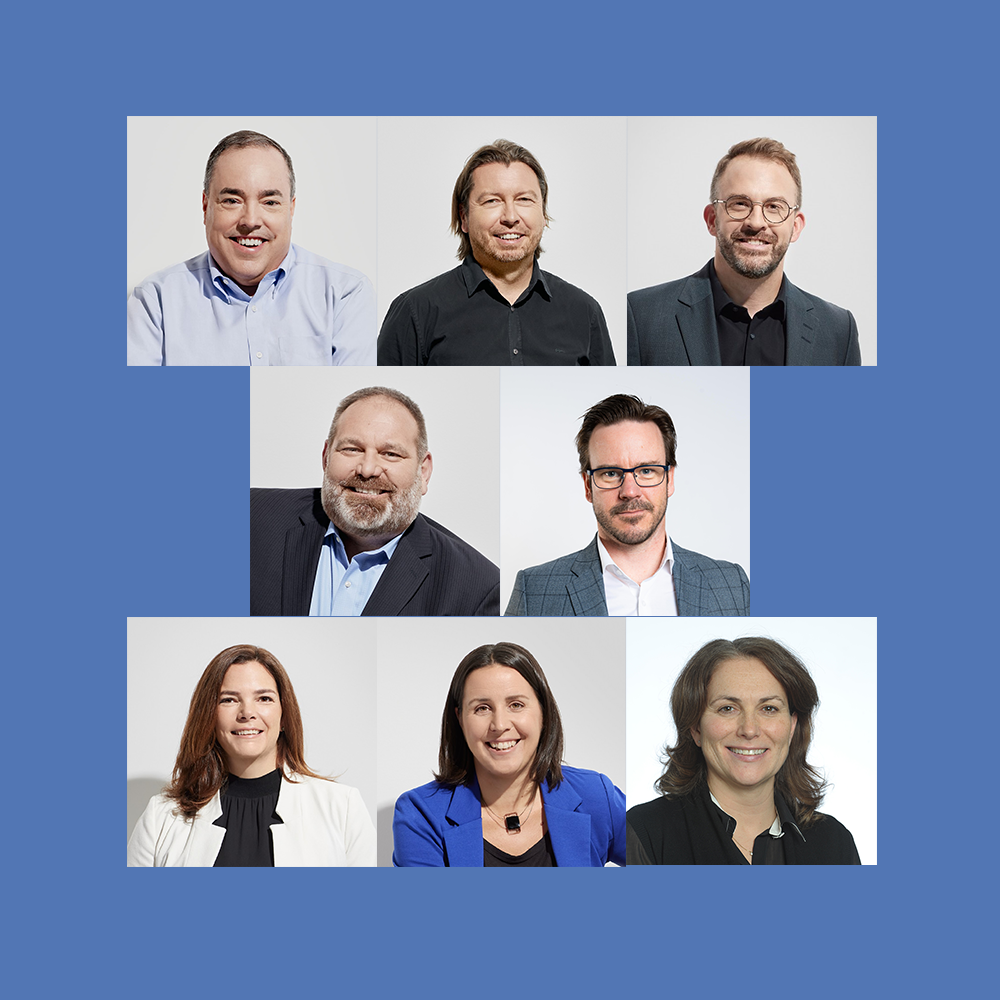 Performance is the pulse of our organizational changes and strategic vision
With global supply chains being restructured and large port projects in progress, the MPA is addressing the Port of Montreal's overall performance in this changing and demanding context. In a competitive world where efficiency is prioritized, as much in terms of logistics as in energy, the Port of Montreal wants to play a leadership role in the shipping and logistics industry, to stand out in operational performance and sustainable development, and to keep the focus on the growth and the agility of its services.
This is why some positive changes are being made to the MPA team to maximize certain key functions and make port performance top priority.
Daniel Dagenais will now be Vice-President, Port Performance and Sustainable Development. His team's mission is to ensure port and environmental performance as a whole at the Port by integrating the following functions: environment and energy transition, land-use planning of Port territory, business intelligence and innovation, marine operations and operational continuity.
Serge Auclair is Vice-President, Talent and Culture, Digital Transformation and Procurement. He and his teams will oversee the strategic areas of talent management, development and retention, and digital transformation, while also assuming leadership in the areas of health and safety and strategic procurement.
Two experienced MPA directors are joining the Executive Committee. David D'Amboise has been named Vice-President, Asset Management and Port Logistics. His mission will be to maximize the use and maintenance of infrastructure and equipment, while ensuring fluidity on Port territory for the benefit of clients and partners. Valérie Wells also joins the Executive Committee as Senior Director, Legal Affairs and Corporate Secretariat.
The vice-presidency of Development, Marketing and International Relations (headed by Guillaume Brossard) was recently enhanced by the creation of positions in development and international relations, and the current team at the Port of Montreal's Grand Quay also joins this vice-presidency. As for the vice-presidency of Finance (headed by Geneviève Deschamps) two departments have been set up: one, Finance and Control and the other, Analysis, Planning, and Treasury. The teams of Mélanie Nadeau, Vice-President, Public Affairs and Community Relations, and Paul Bird, Vice-President, Contrecoeur Project, are pursuing their mandates in order to support the fulfilment of the MPA's mission and vision.
These changes will strengthen the global perception of the Port of Montreal as both a reliable and efficient business partner and as an effective and sustainable public service, for the sake of our future development and of the businesses and citizens who benefit from the services provided by the Montreal port community.
April 28, 2022