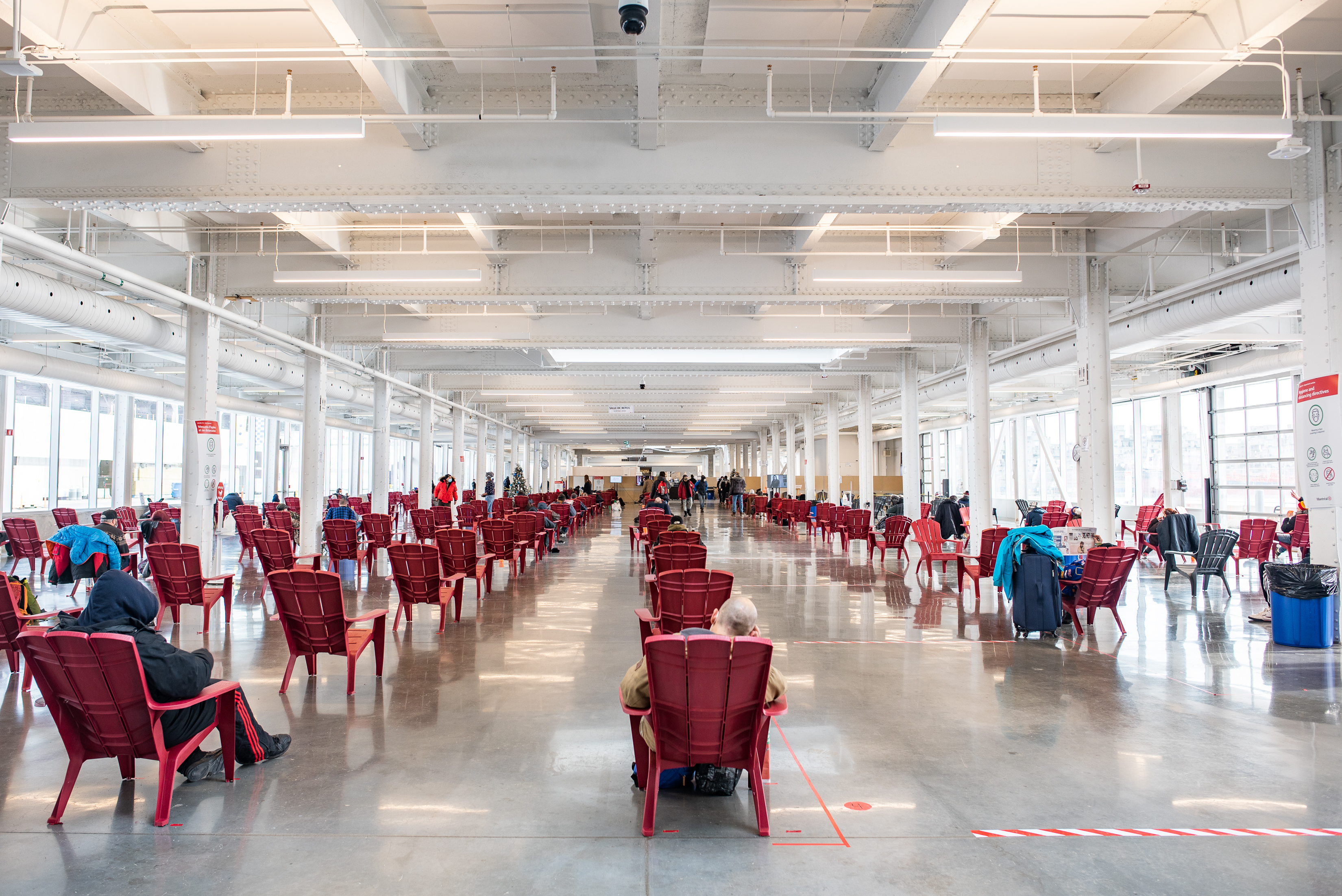 Accueil Bonneau at the Grand Quay: a lighthouse in a storm
This winter, a huge drop-in centre was set up at the Grand Quay to help people experiencing homelessness during the COVID-19 crisis in partnership with the City of Montreal and the CIUSSS du Centre-Sud-de-l'île-de-Montréal. A collective success in the end, but not an easy one for those who helped make it happen!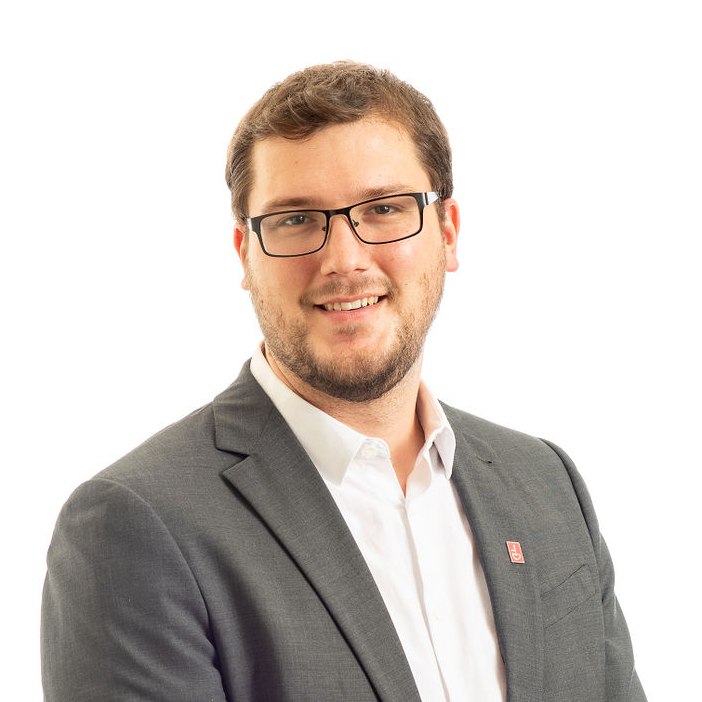 Reinvention
When Jérémie Girard began his job as Supply and Operations Director at Accueil Bonneau, he brought his background in the challenges of accessing social housing from his previous job as a property manager at the Fédération des OSBL d'habitation de Montréal. "I wanted a challenge and I got one," he said. That's an understatement. Beside facing the many issues related to homelessness and food insecurity on a daily basis, the staff of Accueil Bonneau plunged into a storm of challenges on a whole other level during the COVID-19 crisis.
However, Accueil Bonneau had plenty of experience to draw on. In operation for close to 145 years, the organization never stopped developing its services and adding new components to its service offering. In addition to distributing about 600 meals a day, it provides long-term accommodation, a checkroom, artistic space, health clinics, employment training and financial management services, as well as social reintegration projects. The results can be sweet, like the social reintegration project based on urban beekeeping that produces Miel de Bonneau honey.
In the spring of 2020, COVID-19 brought all services to a halt. In the century-old premises on De la Commune Street, "the two-metre distance made our spaces unusable," said Jérémie Girard. From one day to the next, all the services closed, including mental health follow-ups, showers, psycho-social interventions, and use of the arts and music rooms.
Human catastrophe
This new reality impacted the already impoverished population that used Accueil Bonneau every day. "These are people who are already marginalized. Cutting off what little contact they had left was a terrible thing for them."
The team quickly rebounded and began providing meals outdoors in the form of box lunches. "They loved eating outside!" said Jérémie Girard, "but by June, I could see winter coming, and I started making calls to the City."
The most important thing was to find a space where they could keep providing food service during the winter despite the constraints of the distancing requirements. "I approached several fairly large spaces, such as storage facilities, and had to keep calling and reaching out further."
Creating a living space
For the Grand Quay drop-in centre project to happen, "the planets had to align," he said. The team joined forces with Quebec's public health department, which was also looking to open a daytime shelter. Left vacant by the cancellation of the cruise season and the lack of events, the Grand Quay Cruise Terminal proved to be the perfect location. In addition to its vastness — this is where 2,500-passenger vessels disembark—"it's a safe and healthy space, bright and well-ventilated," with enough access points to ensure a smooth flow of personnel, visitors and deliveries. "We couldn't have hoped for better."
A two-week scramble ensued to cover all the planning and then open the drop-in centre. Using their expertise, the Accueil Bonneau team worked hard to provide a real living space. "We fought to make it a welcoming place with room for health consultations, art workshop activities and access to computers and phones."
At full capacity
In the end, the result was as fine as the team's efforts. "We met our goal of providing hot meals and a safe space for 350 people a day, with seating for 220. We were able to create a really decent and humane place." The place ran at full capacity all winter, with 65,000 visits and 165,000 meals distributed between November and the end of May. It was such a great success that a vaccination clinic was even set up there.
An uncertain future
Even though it was possible to reopen the Accueil Bonneau premises and resume outdoor meal distribution with the return of warm weather and the easing of sanitary measures, it's impossible to predict what the future holds. But one thing is certain: the challenges the team will handle won't be any less daunting.
"The shutdown period exacerbated a lot of issues with depression, addiction and exclusion, and it put enormous pressure on the workers at Accueil Bonneau. Those who are in direct contact with the clientele are suffering from stress," said Jérémie. Add to that the impact of the current housing crisis and a possible upswing in homelessness… "We're monitoring the situation closely!"
In a few figures
The drop-in centre at the Grand Quay was open from November 16, 2020 to May 31, 2021.
37,000 sq. ft.
65,000 visits
165,000 meals
350 places
Want to get involved with Accueil Bonneau? https://www.accueilbonneau.com/en/