Sylvain Boisvert – Locomotive Operator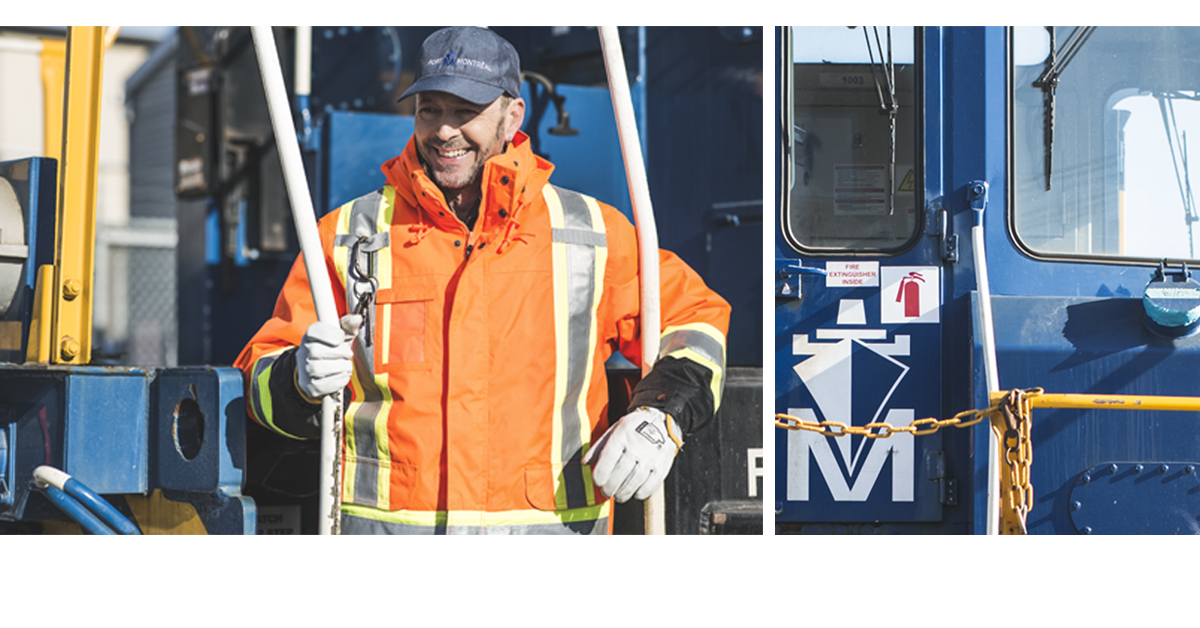 Locomotive operator is many kids' dream job! Sylvain has gotten to do it for the past four years at the Port of Montreal.
Despite what you might think, the work of a locomotive operator is not that routine. When Sylvain is called in to work, he can be inside the locomotive to drive it and outside it to direct switching operations. Using the Port's locomotives, Sylvain and his colleagues put together Canadian National and Canadian Pacific trains. Their work is very important to maintain the speed of cargo handling, which is based in part on the smooth access of trains to the loading and unloading areas. That's why efficient train rotation and respect for the planning of train entry and exit times are crucial. Did you know that 60 to 80 trains a week bring in and pick up goods arriving or departing by ship? So, it's up to locomotive operators like Sylvain to place each of the cars in the right order according to their destination, to ensure freight fluidity. ?
We also learned that Sylvain is a huge sports fan and outdoor recreation enthusiast. Last year he was on our Kayak Challenge team last year and, believe it or not, after four days of intensive kayaking, he says he could have continued!! ? A thrill seeker, he tried parachuting and started learning how to fly. He has already spent a day at the controls of a Cessna! ?️ Another childhood dream come true.
Do you have any comments or questions for Sylvain? Write them in the comment section under the Facebook publication.
Meet Sylvain Boisvert, Locomotive Operator