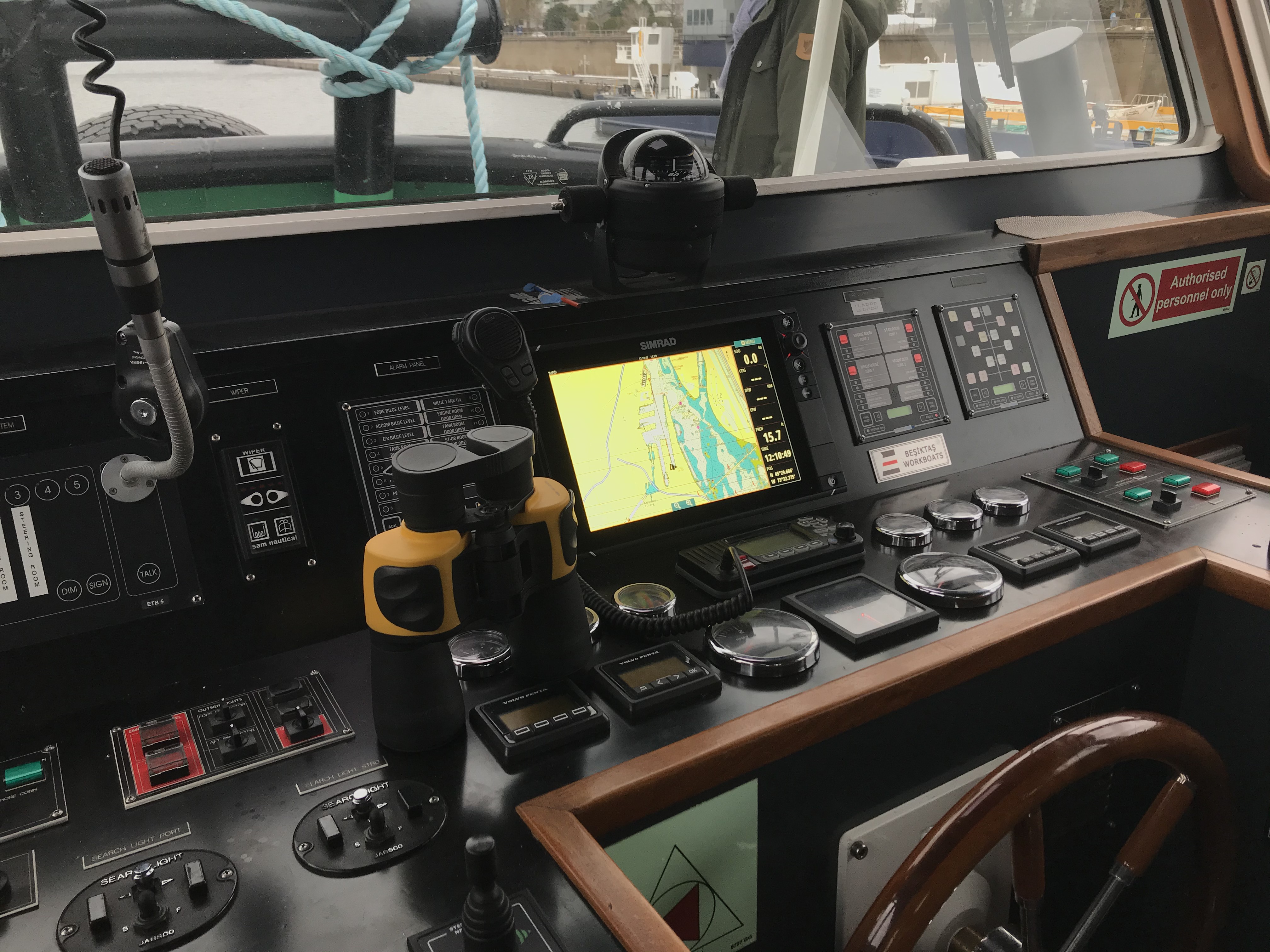 How does electronic navigation work?
Electronic navigation is a strategy developed by the International Maritime Organization (IMO), a specialized agency of the United Nations, to facilitate navigation through better organization of data on ships and onshore, as well as better data exchange and communication between ship and shore operations.
In addition to being a major seaway, the St. Lawrence is also one of the world's most complex water routes to navigate because of its geography, physical characteristics and water dynamics—its variable width and depth, shoals, winter weather, strong tides and multidirectional currents. To help bring about greater navigational safety, the Port of Montreal has been equipped with an electronic navigation system adapted to the geographic realities of the St. Lawrence since 2008.
How does this system work?
The Port of Montreal's system tool is linked to the Automatic Identification System (AIS), which tracks signals from commercial vessels and shares this data with other users. The AIS system makes it possible for navigators to know the position of other vessels in the area. In addition, the e-navigation system used by the MPA integrates information on water levels, tides and currents in real time. Thus, navigators have a better appreciation of the environment in which their ship operates, in all weather conditions.
Vessel captains also have access to information on the Canadian Coast Guard's Marinfo portal to plan their route. This portal gives mariners access to all the official electronic data and services needed to plan a voyage in Canada, including marine weather, tides, currents, notices to shipping, ice conditions, nautical charts and sailing directions. As a result, mariners have relevant real-time information on the river.
Thanks to these different tools, navigators can guard against collisions, bad weather conditions and fluctuations in water depth.
The pilots are equipped with even more specific, portable tools that they deploy on the bridge of the vessels each time they board. These tools are connected to the ship's navigational instruments and are a source of real-time information that contributes to the safety of navigation on the St. Lawrence.