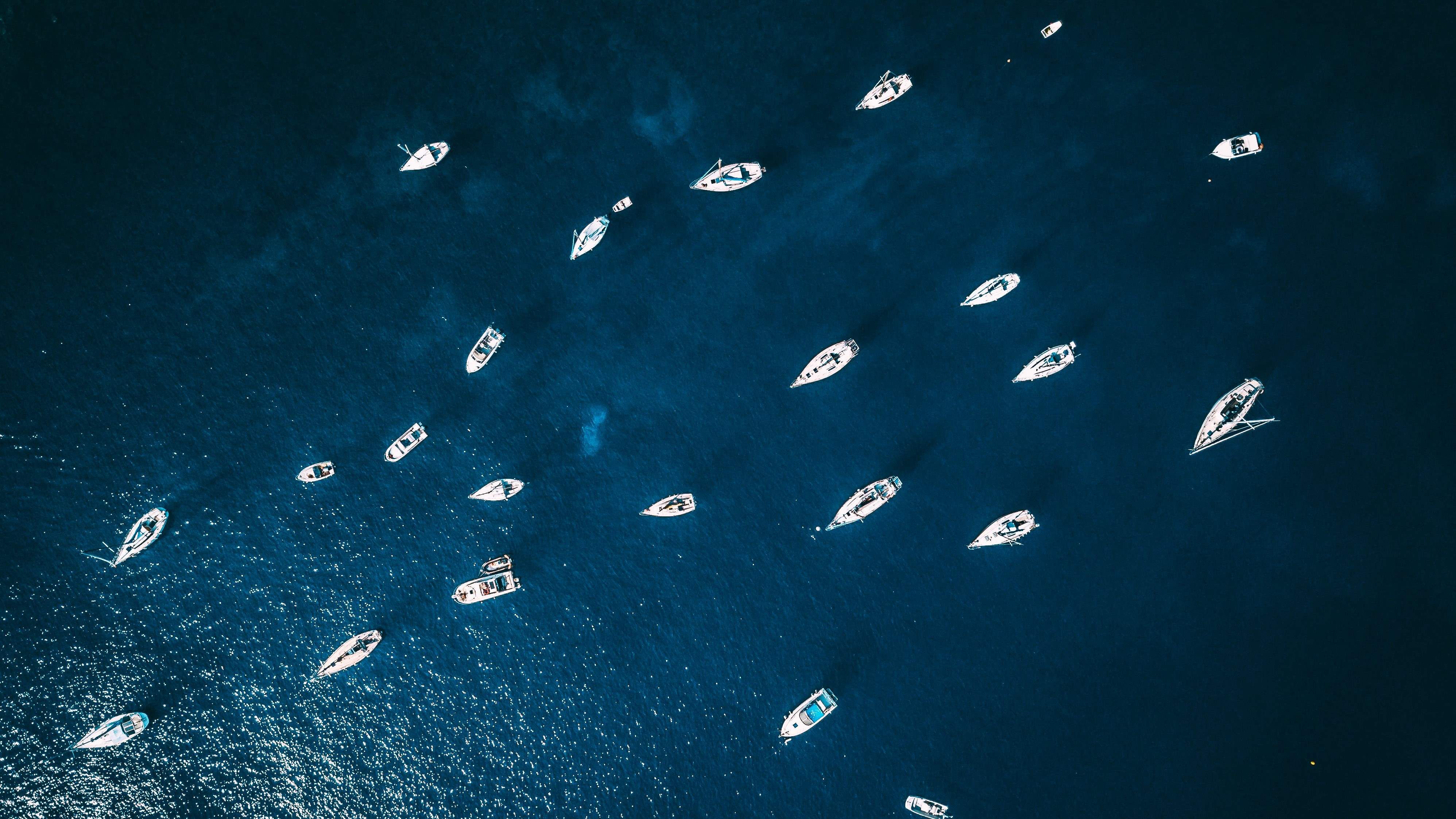 Naval architecture
From the drafting board to the various stages of production and regulatory accreditation through to ship launches, the naval architecture professions combine a love of the sea with a passion for invention and science.
A profession to discover
"This is an occupation that remains largely unknown," said Paule Simoneau, Coordinator of the Naval Architecture Technology Program at the Institut maritime du Québec. "Many of our students discover the training by chance, either by visiting kiosks or doing web searches. Some initially want to become pilots or sailors and end up choosing this career path."
That said, the college diploma (DEC) for Naval Architecture Technologist is right for several profile types, including those who are attracted by the mechanical aspect and want to work in shipyards, those who prefer drawing and design work and those who seek jobs in government agencies for the vessel verification and regulatory aspects. Those who want to continue at the university level can go on to become naval architects, but it should be noted that the university-level programs are located in Newfoundland or abroad.
This was the case for Réjean Desgagnés, a graduate of the University of Michigan, who has made naval architecture his life. With more than 40 years' experience, he is one of Quebec's leading experts in this field, having worked as a civil servant, ship inspector, founder of the Naval Concept office and, for the past seven years, naval architect at Ocean Group. Since he hails from a family of sailors, it goes without saying that the sea has always been his first passion. "Early on, I wanted to become a captain, but finally I opted for a profession that lets me stay on shore while working in the profession."
From the design offices…
He sees the most important step in project design as the starting point, the time it takes to fully understand the client's specific requirements. "When a client arrives with an idea of a ship, it's not enough to know its approximate size is and what it will be carrying." All kinds of questions come into play before moving to the next step. "We need to know where it will sail, what's the water depth, in what conditions it will sail and with what materials, whether steel or aluminum." That's because once things get going, you can't decide to add an engine or change the structure. "Vessel shapes were made to support a certain weight. We can change small details, but we can't go back."
The second major step is made on the drawing board, i.e. using specialized software such as ShipConstructor or Rhinoceros. Obviously, there is no room for error here, because the slightest difference in calculation compromises navigation. "Our main mission is that the ship doesn't sink! "For that, one of the fundamental prerequisites of the profession is a good analytical mind and a knack for numbers," said Gérard Franklin Zatia, an IMQ graduate in 2017 and an employee of the marine engineering firm Concept Naval. "You have to like the sciences and concepts of physics, because the concepts of stability, hydrodynamics and gravity are fundamental to our work."
Naturally, you always have to stay up to date. While the principles of stability are timeless, technologies evolve really fast. Engines need to be less and less polluting, new forms of energy such as LNG are now part of future solutions, and electronic navigation systems are becoming more and more efficient. "You have to know what's new and stay alert. We attend conferences, we follow what is being done here and outside Canada."
To the shipyards
Once the Ministry of Transport approves the plans, the project heads to the shipyard, where it will be taken over by a large team that includes mechanics, electricians, welders and engineers. Employed at shipbuilder Davie since graduating in 2016, Bira Dos Reis plans the various production sequences to be carried out by the various parties involved, ensures that deadlines are met and monitors project progress. What does he like most about this profession? "It's a job that's never routine. We're on the ground every day, and there are always challenges and events that take us out of our comfort zone." What pushed him towards this profession first and foremost, though, was his passion for the sea. "I'm from Gaspé and I've always lived by the water. I've sailed a lot and was even an instructor. The sea has been part of me since childhood."
Jean-Martin Harvey, for his part, works on the ship repair front. Since 2013, he has been working for Verreault Navigation, a shipyard in Les Méchins founded more than half a century ago that specializes in vessel repair and refitting. To him, the advantage of this type of job is that it bridges the gap between office work, with all the cost estimating and planning done there, and site monitoring, verification and quality control. The main challenge? "It's not always easy to get the information we need! Sometimes we get boats that were built in Germany or China. The standards are not always the same, and sometimes the plans we receive are only in Chinese or aren't usable." There's only one remedy in such cases: resourcefulness!
Initial training: DEC, Naval Architecture Technology, IMQ
Average wage at labour market entry: $45,000
Placement rate: 100%
Galerie photo