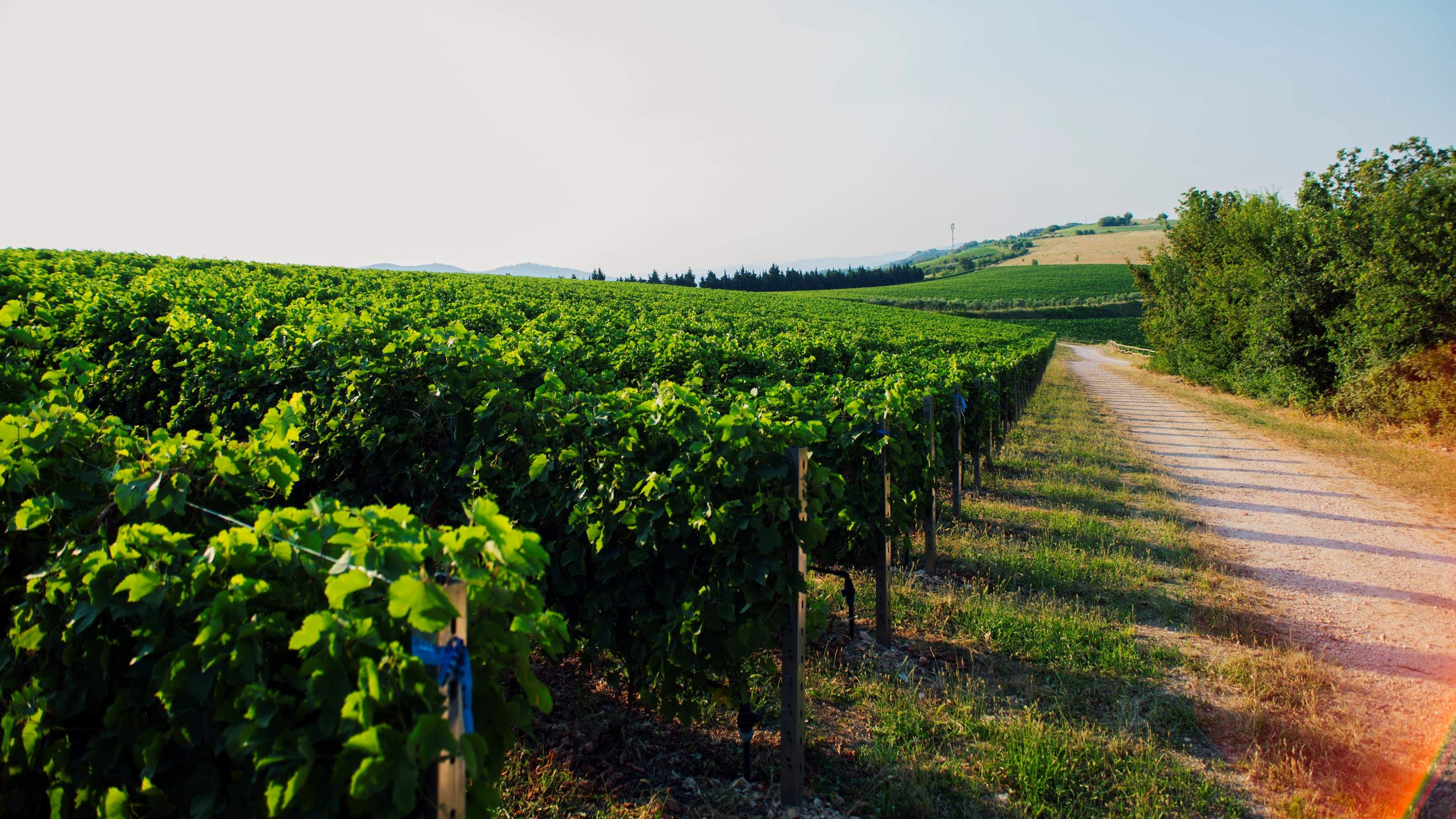 Italian wine: sunshine in a bottle
What's the best way to enjoy the Italian sun in the middle of a Quebec winter? According to Pierre Jullien, sommelier and co-owner of Graziella Restaurant, it would come from a temperate region in northern Italy and, after a long journey, reach your table by way of the Port of Montreal…
Traditions
It all starts on the hills near Lake Garda, Veneto, a region that enjoys a climate tempered by the lake and boasts fertile soils that are ideal for growing grapevines. "It is a flagship region of Italy where wine has always been produced," said Pierre Jullien. It is also the second largest wine exporting region in Italy after Tuscany, almost entirely devoted to wine production. This is where Valpolicella Classico is produced, alongside its older brothers, the Ripasso and the Amarone, one of Italy's most prestigious wines, famous for its elegance and complexity as well as its unique taste that can't be found anywhere else.
What sets it apart? His technique of drying grapes for about six months on wooden crates causes them to lose forty percent of their weight and to concentrate their taste, explained Paul Desroches, Canadian Regional Sales Manager at the Pasqua Vigneti e Cantine winery.
Established in the region since 1925, the Pasqua family has been maintaining the tradition for three generations. Founded in Verona by the Pasqua brothers, it now cultivates more than two million grapevines on about 400 hectares, producing more than 3,000 tonnes of grapes. Between pruning the vines, harvesting, drying the grapes, carefully designing the bottles and labels and managing the transport for export, it's a really bustling place where nothing is left to chance.
There are still many steps ahead, though, before the wine reaches SAQ shelves. "We can wait six to eighteen months to see the first sale of a product introduced at the SAQ," said Paul Desroches.
Selection
"Before launching a wine on the market, we always start by trying to understand what customers are seeking," said Ines Castillo, Key Account Manager at the SAQ. Depending on changing tastes, trends and in-store needs, the SAQ launches targeted calls for tenders based on criteria such as region, price, appellation and grape variety.
"The SAQ pre-selects several dozen products and then requests product samples," said Paul Desroches. This is followed by proposals from the various agents and producers involved. Then the samples undergo selection tests and tastings by a panel of SAQ employees.
"We have four product selection teams set up by product and country," said Ines Castillo. As for the number of people participating in the tastings, it is always an odd number! Another important aspect of the selection process is the visual appearance of the bottle, because the packaging, label and shape of the bottle also influence customer choice. "Customers buy with their eyes," said Ines Castillo. "But they buy again with their taste buds." At this point, the preferred products are selected.
What are the current trends? "Today, we prefer wines that are more fruity and generous, less woody, and the organic wine segment is growing steadily," said Inès Castillo. Over the years at Pasqua, the demand for sweeter wines such as Riciotto have declined in favour of today's driest sellers.
Transport
After bottling at the estate, it will take about ten days before the wine leaves for Montreal. The steps at this stage include preparing the order, organizing the pickup of products by a local carrier and final quality control.
Next, the wine is trucked to the Port of Libourne, where it is stored until it's time to load it on the ship. The carrier coordinates the trips to make sure the wine does not stay in a container longer than forty-eight hours. Then it's off to the Port of Montreal!
A word of caution: wine is highly sensitive to variations in both temperature and humidity. Throughout the entire journey on both truck and ship, it must be kept at a constant temperature. The best option to protect it from frost and heat is a refrigerated container, which ensures constant temperature control. Either way, "the transport temperature must vary between five and eighteen degrees," said Paul Desroches. The SAQ picks up its containers from the Port of Montreal forty-eight to seventy-two hours after they arrive.
Tasting
Now all that's left to do is taste it... A Valpolicella Classico? "These are thirst-quenching fruit wines, very pleasant, fresh and easy to pair with many pasta or pizza dishes," said Pierre Jullien.
As for the perfect ally for Quebec gastronomy, especially during the cold season? The Famiglia Pasqua Amarone della Valpolicella! "It goes very well with winter cuisine such as braised or simmered red meats," he said. "These are ideal wines to sip by the fire with a good book when it's minus twenty. A real pleasure!"
Wine at the Port of Montreal (2018):
94 million litres of Italian wine
325 million litres
15 Import countries
Galerie photo