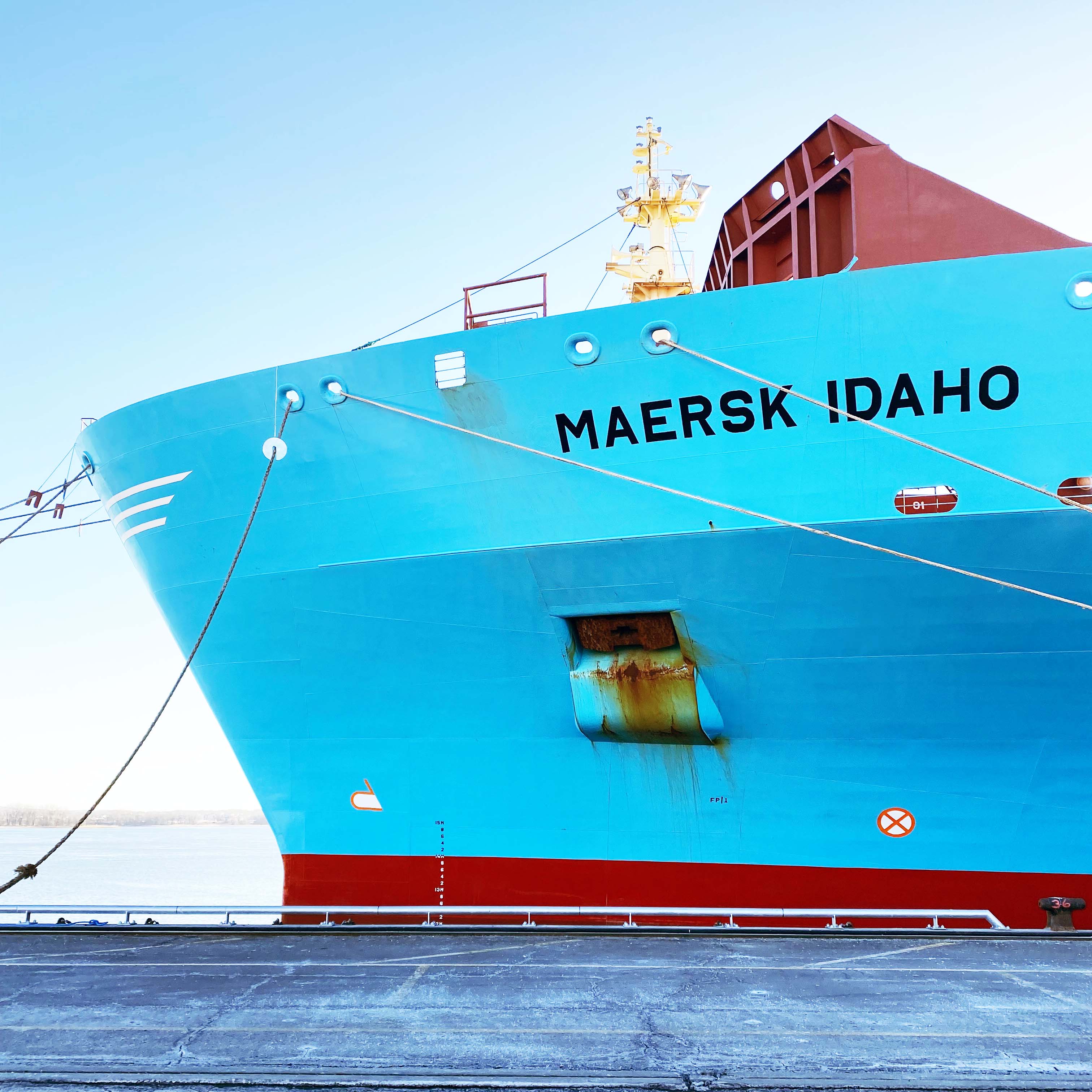 The Port of Montreal welcomes the Maersk Idaho
On November 21, the Port of Montreal warmly welcomed the Maersk Idaho on its first call at Montreal. In keeping with tradition, the team marked the event aboard ship by presenting a bollard to its master, Captain Thomas Kujawa.
The 293-metre long Singapore-flagged container ship has a capacity of 4,700 TEUs (20-foot equivalent units). Dedicated to the shipping service between Montreal and Northern Europe, it serves Germany, the Netherlands and Belgium.
The vessel stayed in port until the next day, November 23, before setting sail across the Atlantic to its next destination, Bremerhaven, Germany.
The traditional handover of a bollard, a sturdy vertical pole for mooring, is an opportunity to highlight the mutual trust and strong commercial relationship between the Port of Montreal and Maersk, a longstanding partner. Maersk is one of the six major global carriers that connect Montreal to more than 140 countries around the world.
December 1, 2022