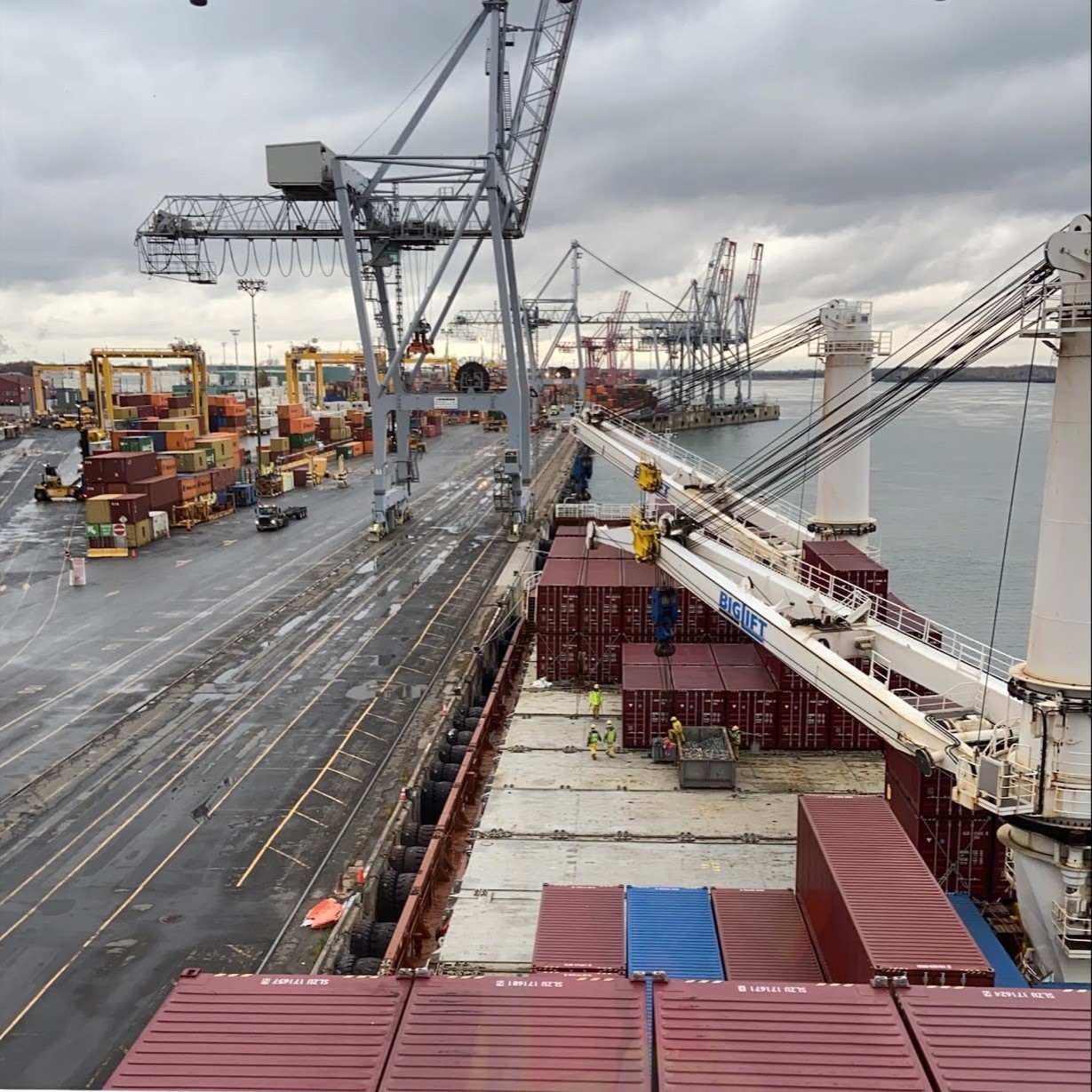 First non-stop trip between China and the Port of Montreal
For the first time in its history, last week the Port of Montreal welcomed a container ship straight from China, without cargo transshipment in the Mediterranean.
Chartered by freight forwarder Fracht FWO, the Happy Rover docked on Sunday, November 14 at Racine Terminal, operated by Montreal Gateways Terminal Partnership (MGTP), to unload its containers. Connected worldwide to over 140 countries, the Port of Montreal has a growing trade relationship with Asia, which now accounts for more than 30% of its cargo volumes, usually handled through transshipment in the Mediterranean.
This is great news for consumers and businesses, who in recent months have gone through a number of unforeseen events in global supply chains, and are seriously concerned about shortages over the holiday season. A direct, non-stop link between Asia and Montreal provides an optimal solution in terms of supply chain fluidity and efficiency, benefiting from quick access to the Port of Montreal's infrastructure and the performance of its intermodal network directly connected to the rail and road networks.
Guillaume Brossard, Vice-President, Growth and Development at the Montreal Port Authority, said: "The first direct shipping link, without transshipment, between Asia and the Port of Montreal demonstrates the fluidity of trade and the availability of our facilities in Montreal. The Port of Montreal is pleased to be able to count on the efficiency and strength of its key supply chain partners. As a strategic asset, our main role is to ensure optimal service for the benefit of North American businesses and citizens. Our partner MGTP's responsiveness and creativity help us fulfill our essential role at the heart of society."
November 23, 2021