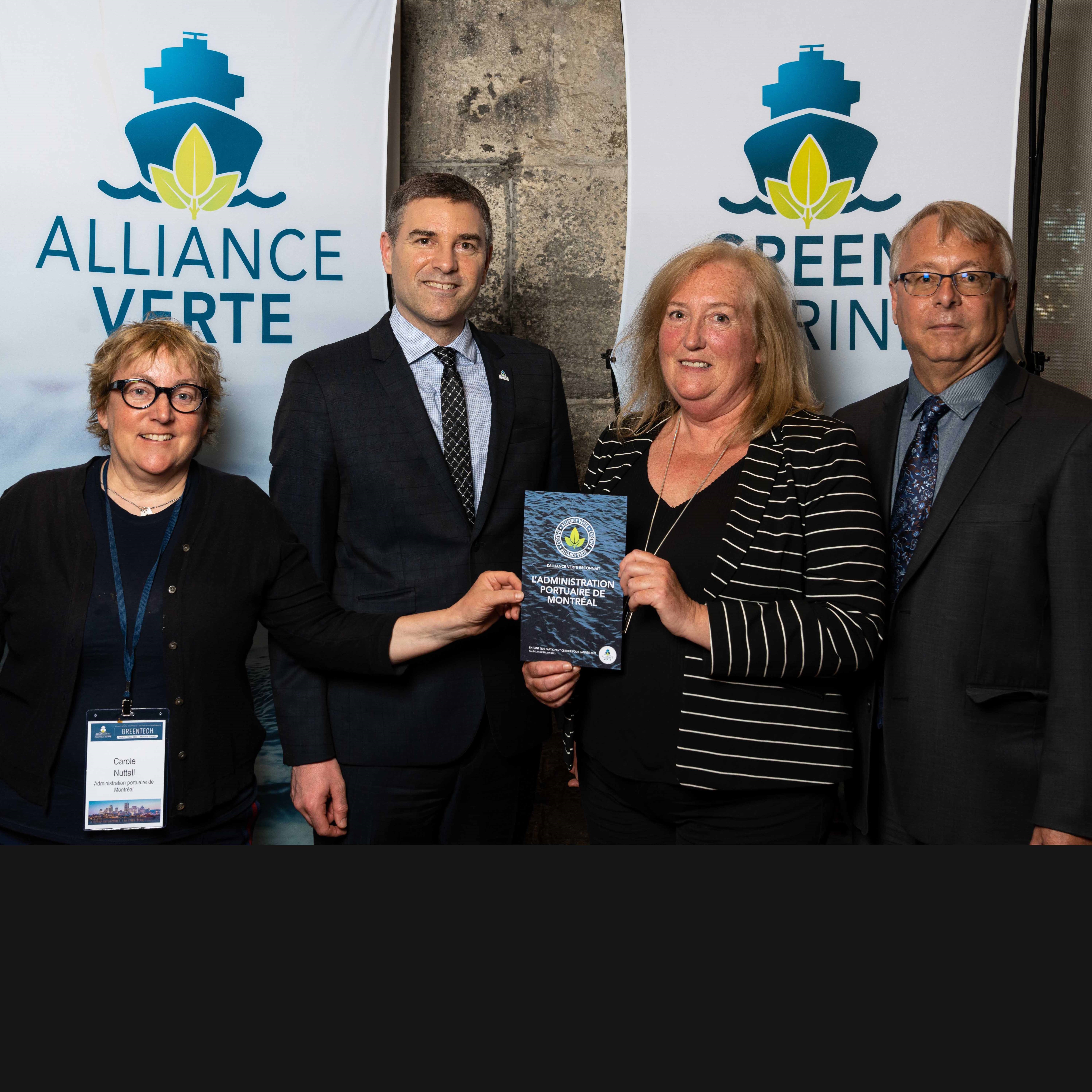 The MPA distinguishes itself in Green Marine's 2021 performance report
For the 15th consecutive year, the Port of Montreal has been recognized by Green Marine for its good practices in sustainable development and its effective environmental management of port activities.
The MPA stood out among the 52 Green Marine member ports, continuing its tradition of being among the most eco-responsible port authorities in North America.
We are proud to have achieved a flawless score of 5 out of 5 in several categories of the certification program, including Environmental Leadership, Waste Management, GHG & Air Pollutants and Community Impacts. We also received a 4 out of 5 in the category of Spill Prevention & Stormwater Management. The results were presented at the annual Greentech 2022 conference held in Montreal from June 8 to 10.
"It is with great pride and appreciation that we receive our 2021 certification from Green Marine. There is a tremendous amount of team work behind these excellent results and I must thank and congratulate everyone who has helped make the Port of Montreal the environmental leader that it is today!" — Martin Imbleau, President and Chief Executive Officer of the MPA
Find full details on our results and performance measures here: Committed to Green Marine
From left to right on the photo: Carole Nuttall, Environmental Advisor at the MPA, David Bolduc, Executive Director of Green Marine, Christine Piché, Secretary for the Environment Service at the MPA, and Claude Deschambault, Environment Director at the MPA
23 juin 2022