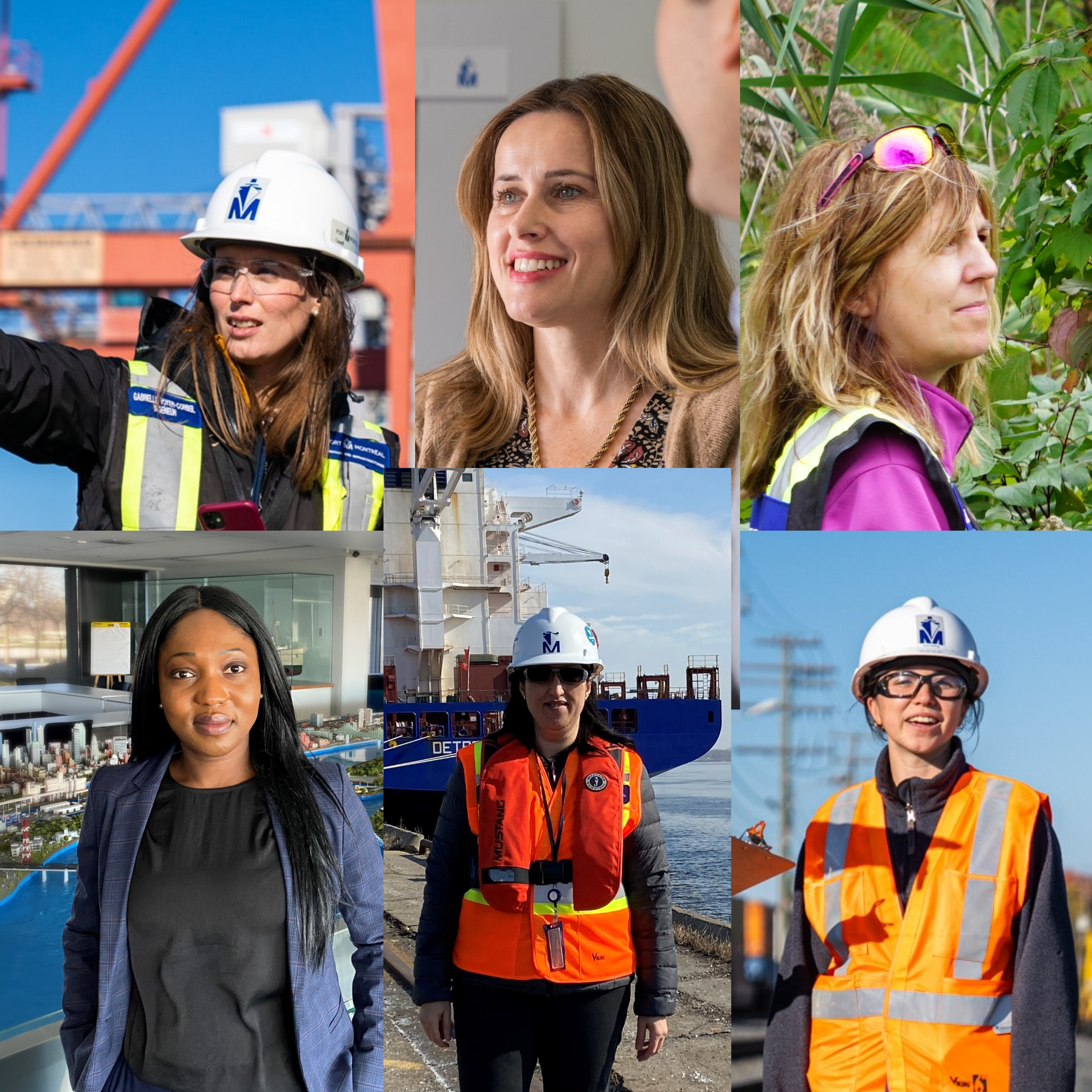 The MPA celebrates International Women in Engineering Day
Did you know that engineering is one of the least represented professions for women in Quebec? Today, 15% of the members of the Ordre des ingénieurs du Québec (OIQ) are women, but according to the OIQ, this is almost quadruple what it was 30 years ago.
Celebrated on June 23, International Women in Engineering Day aims to raise the visibility of women in engineering and to showcase the great career opportunities available to women in this field.
The MPA is very pleased to celebrate the talent of all the women engineers on our team and their contributions to our major future projects. Today, we salute Diana Bersabé, Patricia Boivin, Eva Fortin, Arabia Koromakan, Nathalee Loubier, Nora Menasria and Gabrielle Voyer-Corbeil!
"The encouragement and support I get as a young engineer on my team will always be appreciated. The knowledge sharing with my colleagues is invaluable and it's a rewarding opportunity both professionally and personally. I'm thankful to be part of a team with such varied experience."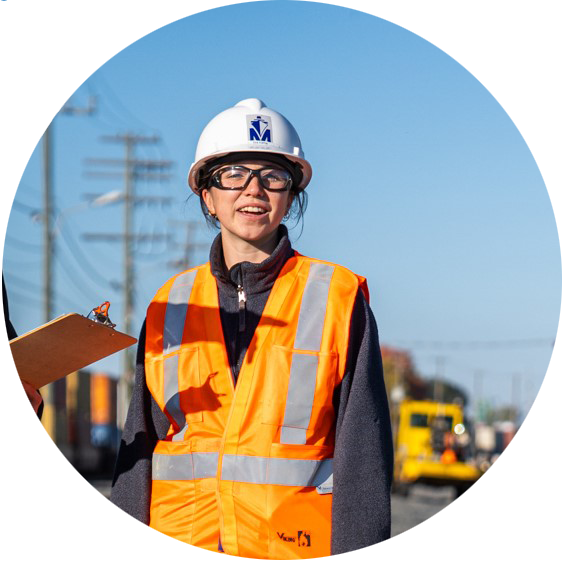 "It's a major challenge to work on a huge project like Contrecoeur, and it's a pleasure to do it as a team. We have to juggle technical challenges, an ambitious schedule, environmental issues and budgets, so we're combining innovation, efficiency, the environment and safety. We see the project come to life. We develop it from the preliminary phases to completion. And we see the usefulness it will have, the jobs it will create and the value it represents for the community, through everything we export and import."
- Arabia Koromakan, Manager, Construction Engineering Contrecœur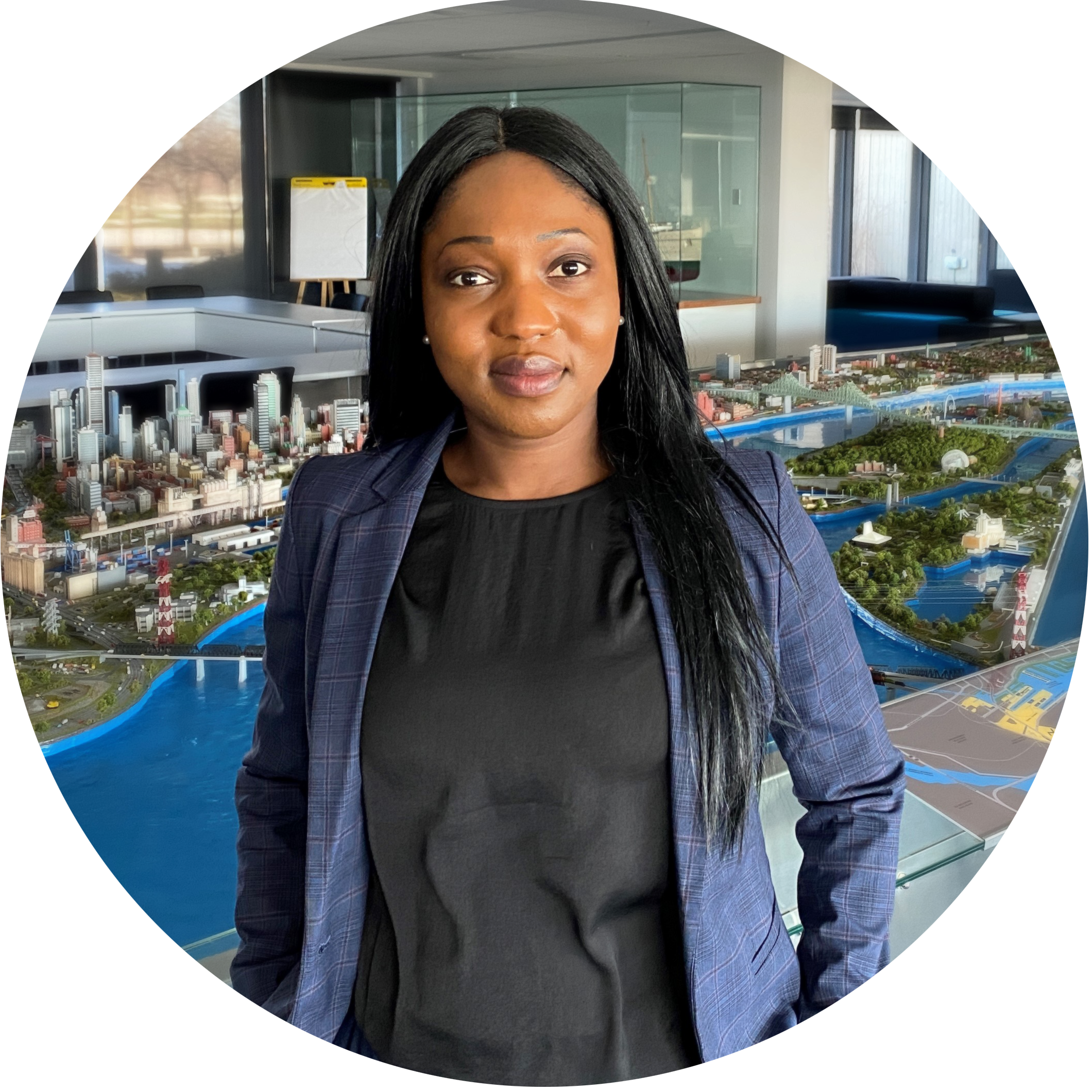 "I really like the specificity of marine and river engineering. We build in water, so there are many parameters to factor in, such as the current, the environment, the operations that continue during the work, navigation and, above all, safety. There's no room for error! We have docks that date from the late 19th and early 20th centuries, which are very sturdy and still hold up, but which of course need to be reinforced, maintained in good condition and adapted to changing vessels and equipment."
— Nora Menasria, Engineer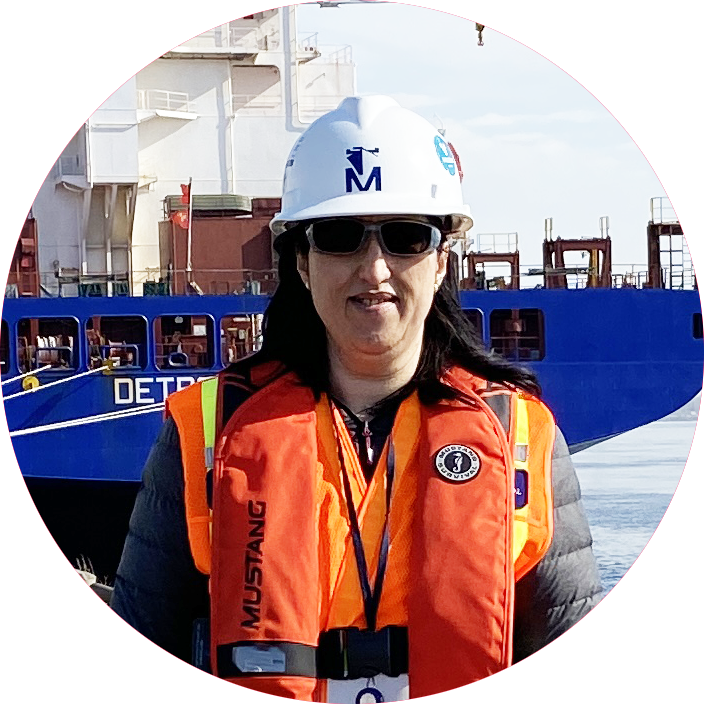 "We have growing volumes to manage. Our mandate is to help increase the fluidity of rail operations and warehousing capabilities, while making it possible for our intermodal network teams to work more efficiently. I love it, it's very exciting. The Port is a great game board that come with its own set of challenges!"
— Gabrielle Voyer-Corbeil, Engineer