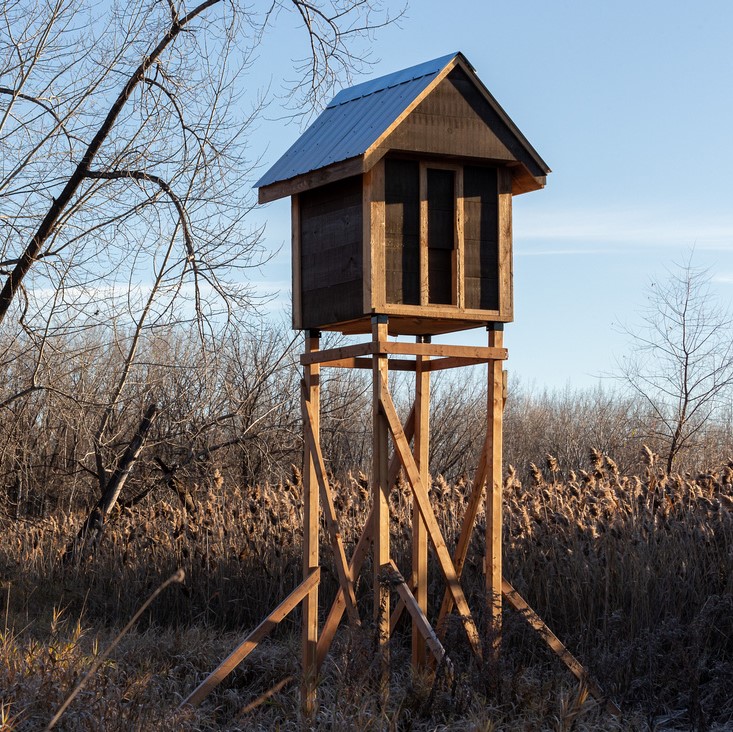 Successful installation of bat condos on the Contrecœur site
In its concern to preserve biodiversity, the Montreal Port Authority (MPA) has installed three bat condominiums in the vicinity of its Contrecœur expansion site.
The objective is to meet the resting and breeding needs of six at-risk species of bats likely to be present on MPA territory in Contrecœur: the tri-coloured bat, the little brown bat, the northern long-eared bat, the red bat, the silver-haired bat and the hoary bat. The presence of five of these species was confirmed through fixed-location acoustic inventories conducted between 2016 and 2021.
Feeding largely on arachnids and nocturnal insects, these bat species are especially fond of habitats along forest trails, wooded or shoreline areas bordering or overlooking watering points and wetlands, and along waterways.
The three newly constructed bat condos will be able to house all of the bat species present. Acoustic monitoring and yearly maintenance of the condominiums will be conducted annually to document their use.
November 23, 2021