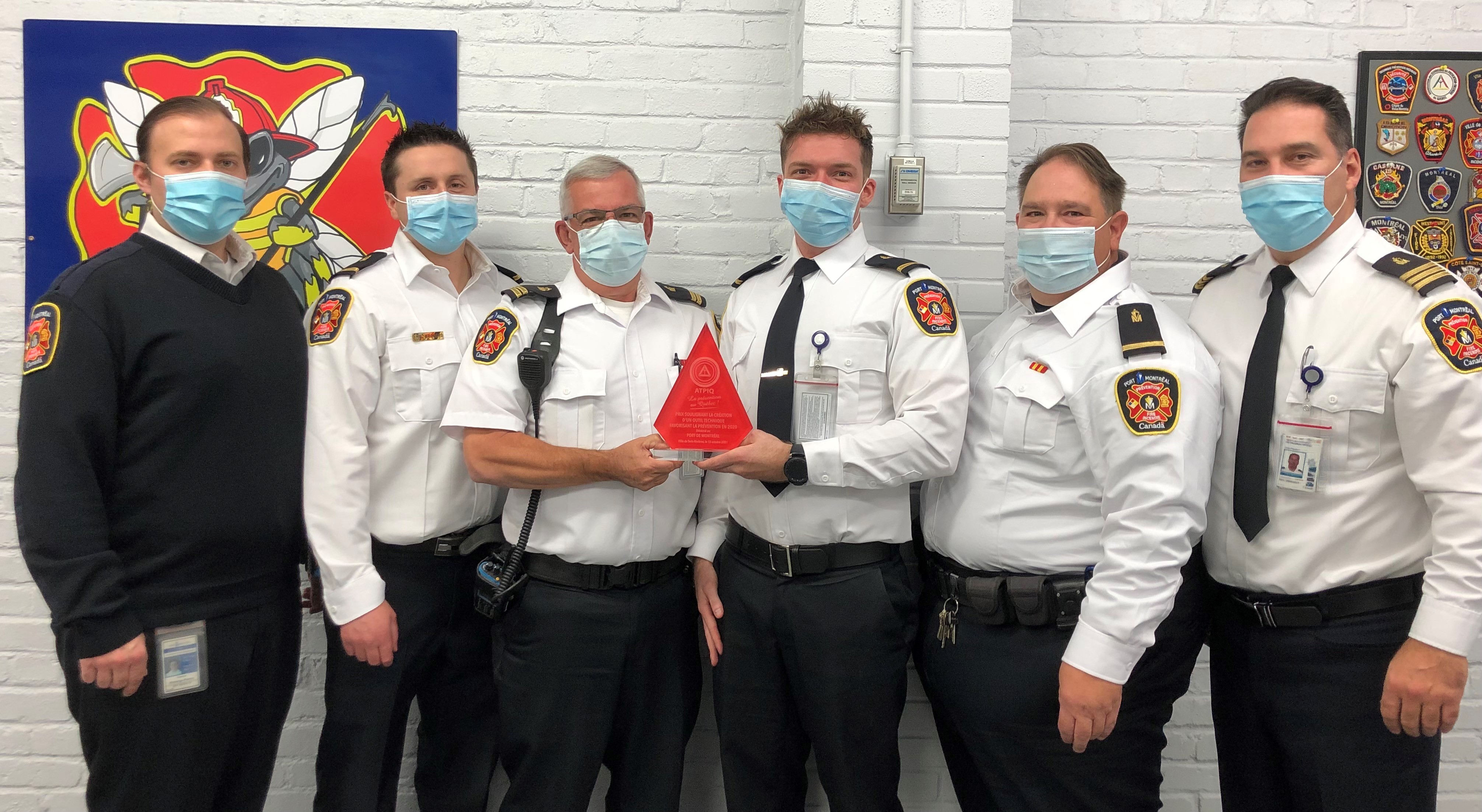 The MPA wins a Red Triangle award from Quebec's association of fire prevention technicians, the APTIQ
The Montreal Port Authority (MPA) is pleased to have won a Red Triangle award from the APTIQ for its ICO software project.
This award is given to a company or a third party in the fire prevention field that, based on one or more clearly defined issue, has developed or created innovative tools, means or technical aids that promote fire prevention.
What is the ICO project? It is software developed and in use at the MPA to improve the quality of productivity and analysis of tasks carried out in the job of fire prevention inspector. The tool centralizes all the tasks related to fire prevention in a single software program to offer managers advanced control procedures and to standardize the activities of fire prevention inspectors.
The software has many advantages:
Elimination of hard copy documentation
Centralization of all data to ensure better monitoring
Simplified issuance of permits
Personalized dashboards to show an overview of the tasks in progress
Improved quality and efficiency of inspection reports
Security officers and fire prevention inspectors at the Port of Montreal provide nonstop monitoring - 24/7—to ensure the protection and safety of port facilities. Their mandate includes supervising the unloading of hazardous goods, ensuring the compliance and safety of operations, issuing permits for burning or welding on Port territory, responding to emergency calls, and more.
Hats off to the MPA's Security and Fire Prevention team for implementing this project!
November 3, 2021