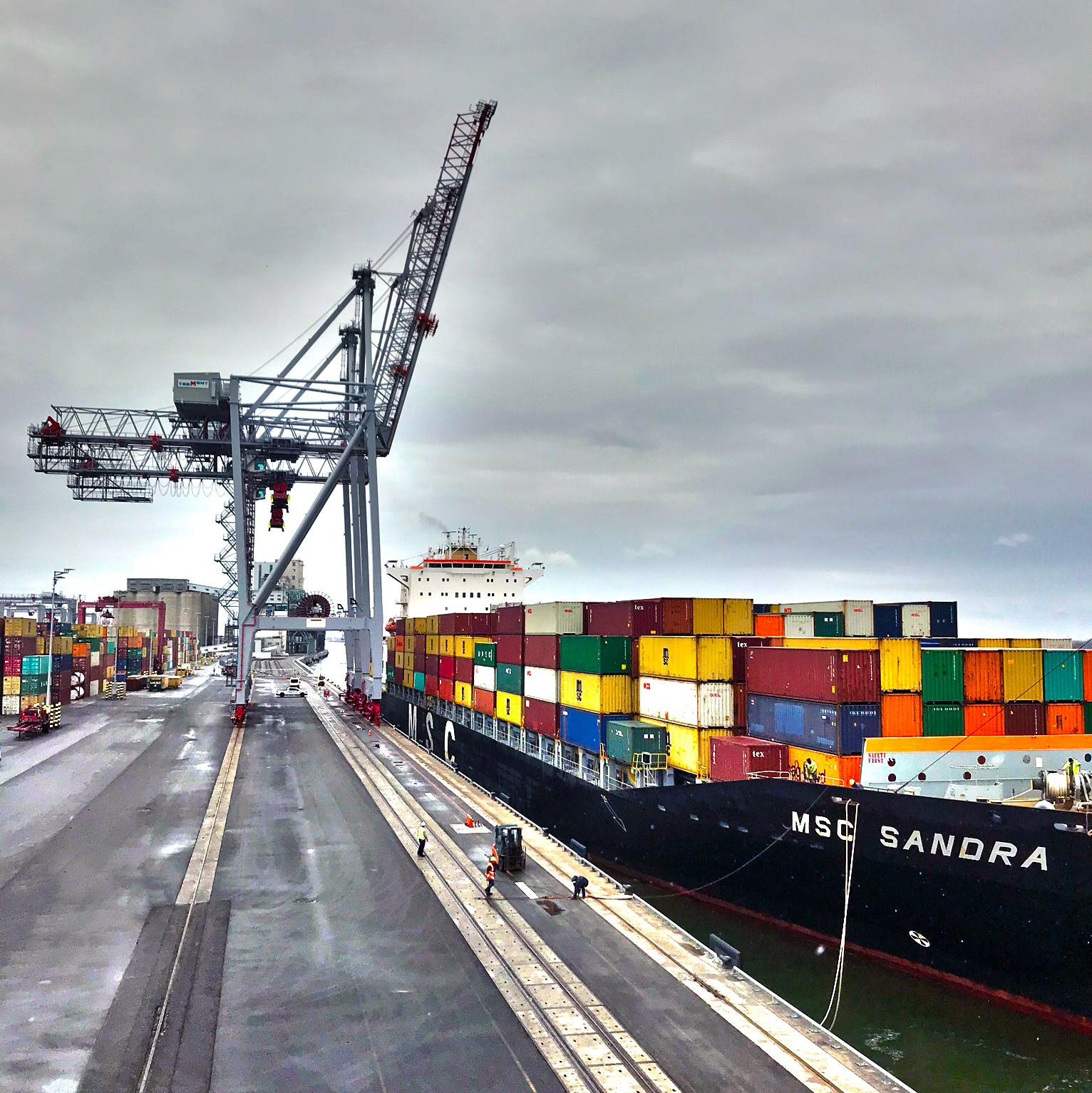 Viau Terminal
A new international container terminal, symbol of the vitality and economic growth of Montreal and the entire region
Project overview
To meet the constant growth in container traffic, developing a new terminal in the Viau sector makes it possible to increase the Port of Montreal's container handling capacity by 350,000 twenty-foot equivalent units (TEUs).
Installation of two gantry cranes, the tallest at the Port of Montreal (95.5 metres each corresponding to half the height of Place Ville-Marie)
Development of two berths (330 metres)
Intermodal zone and truck access routes
Multiservice building including garage space, administrative offices and a room for longshore workers
Redevelopment of railway services
Redevelopment of road access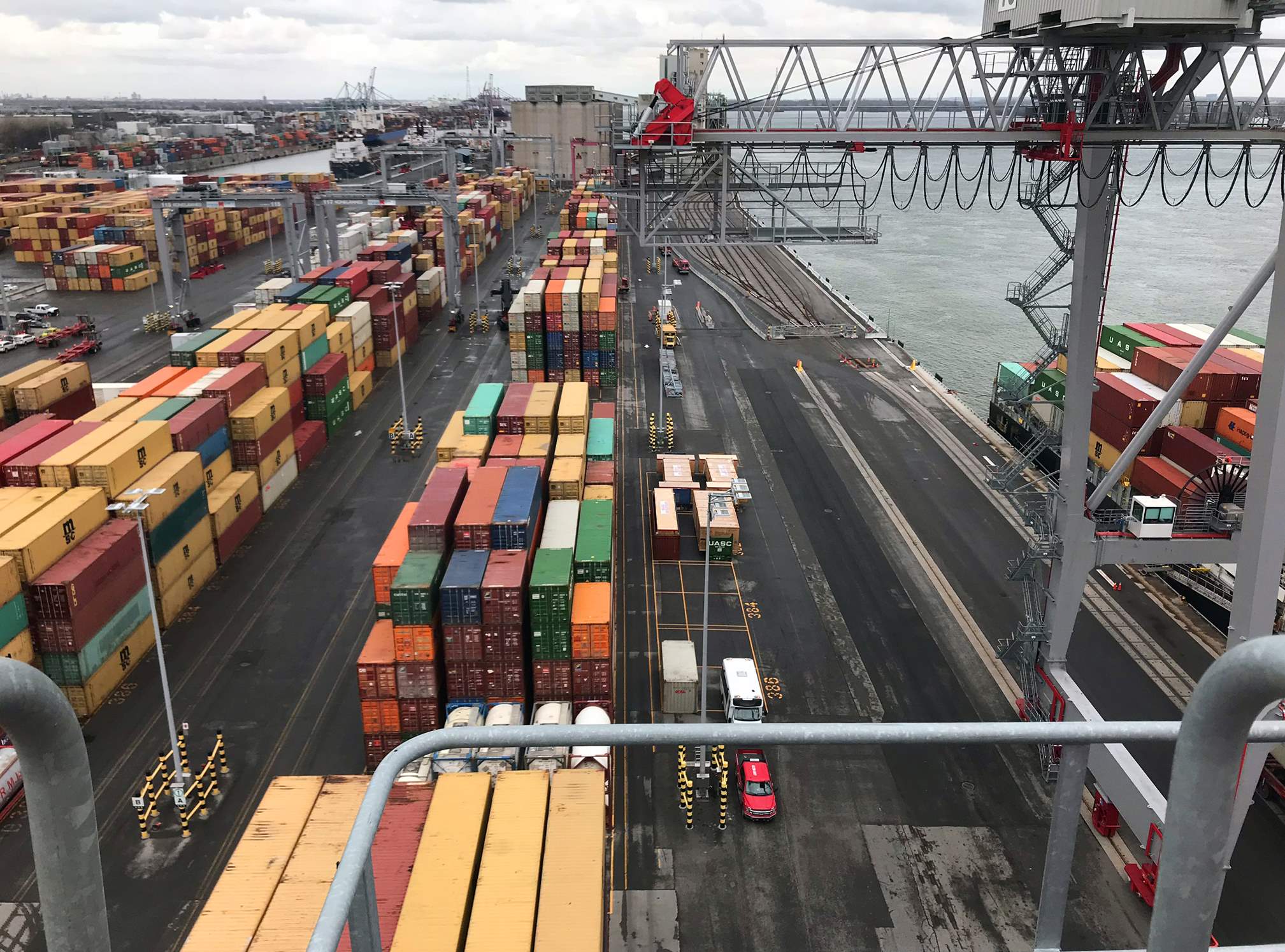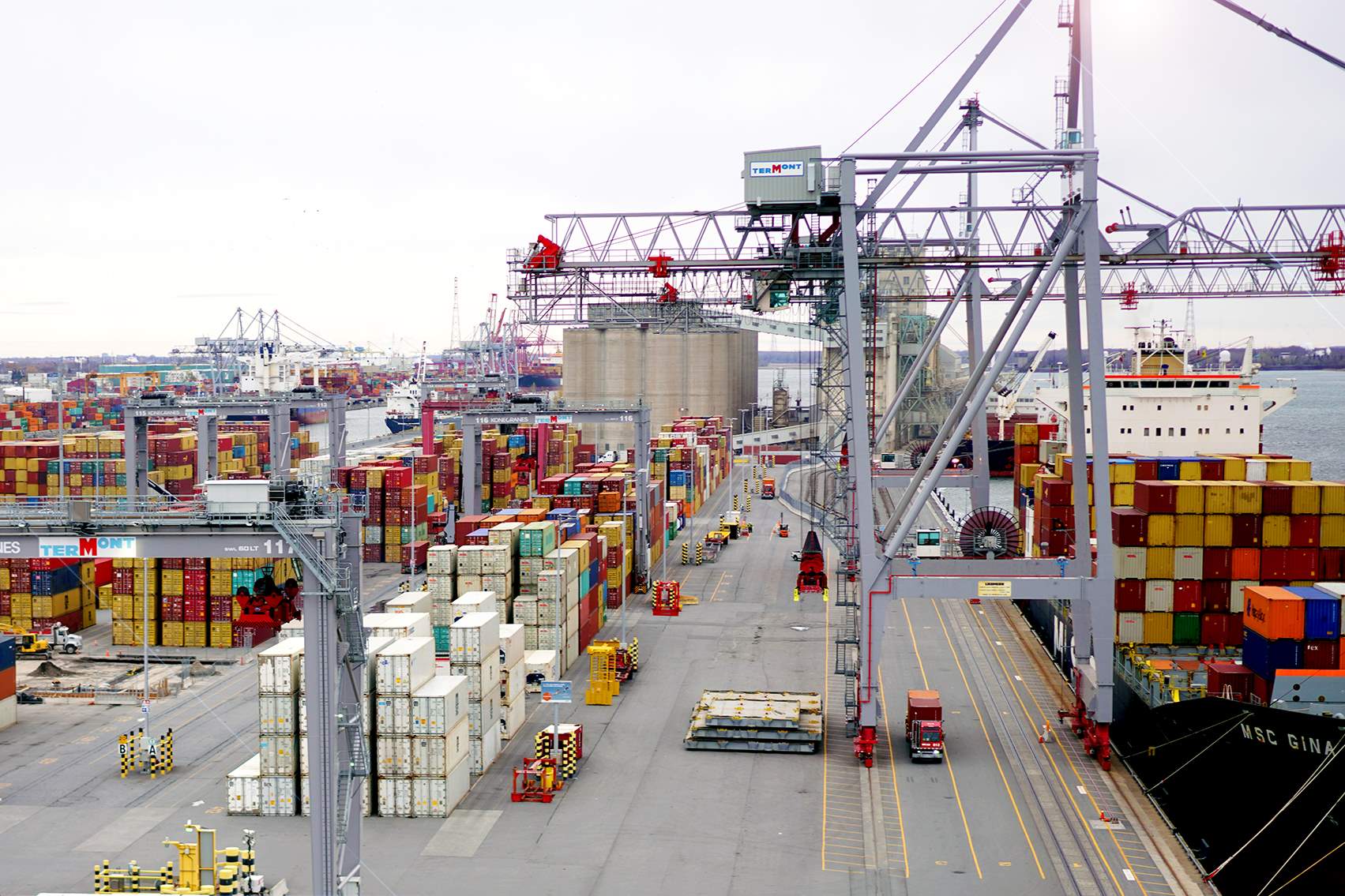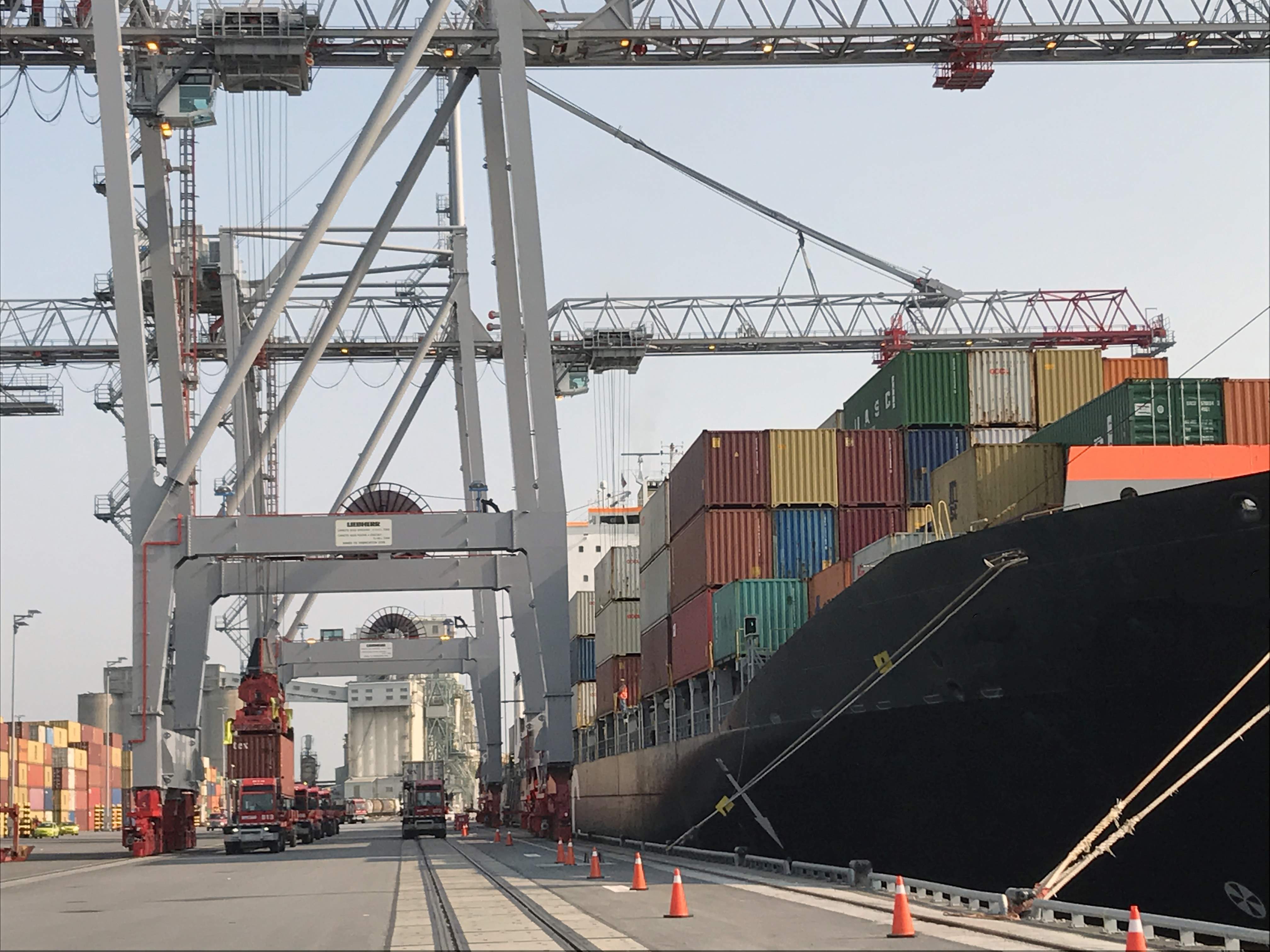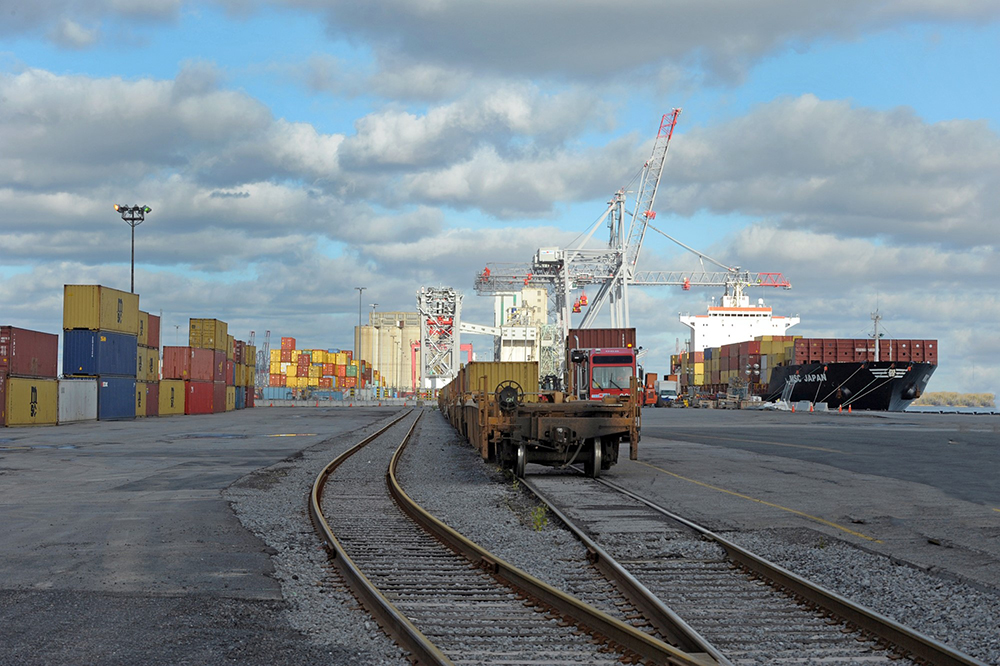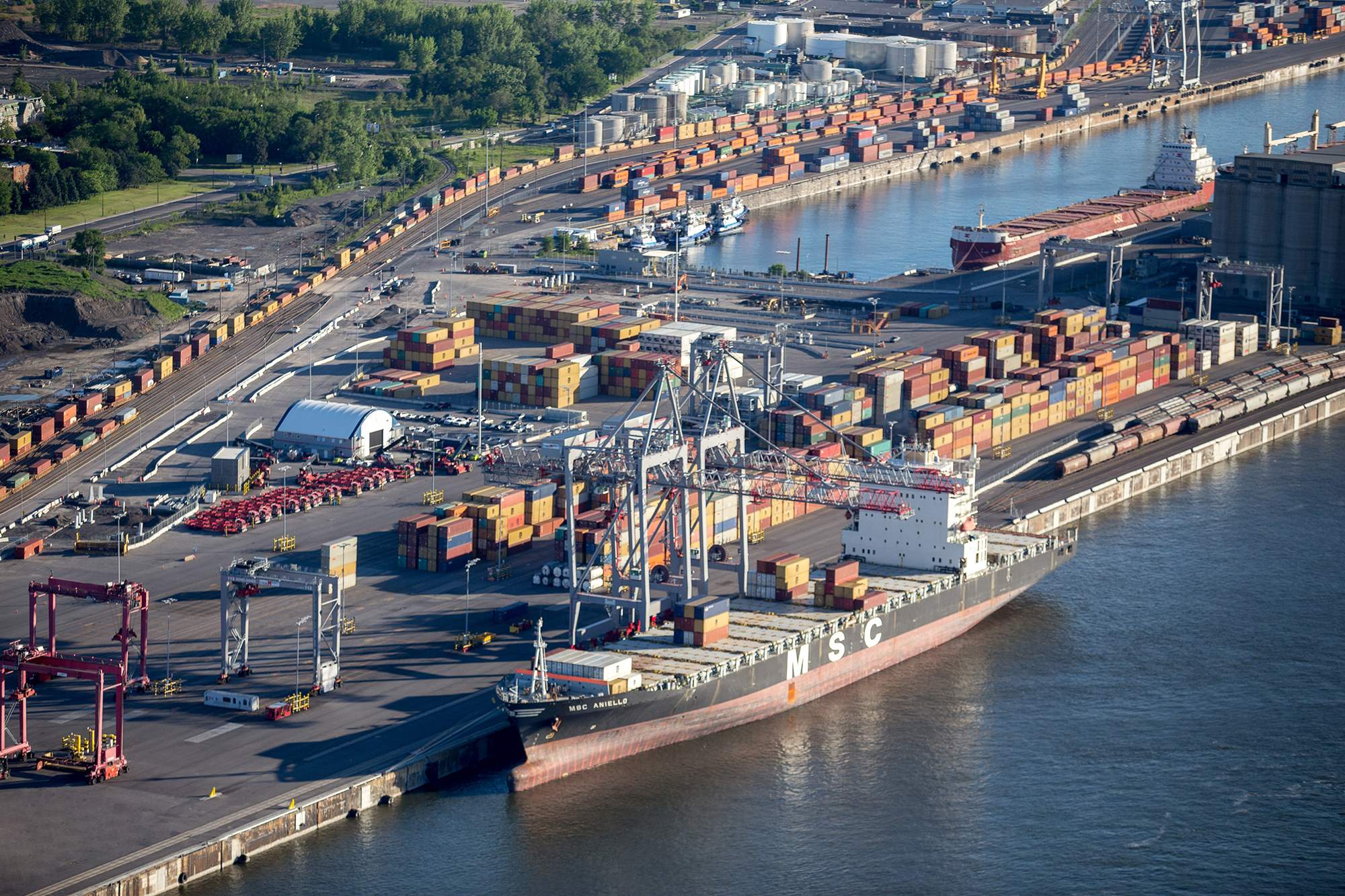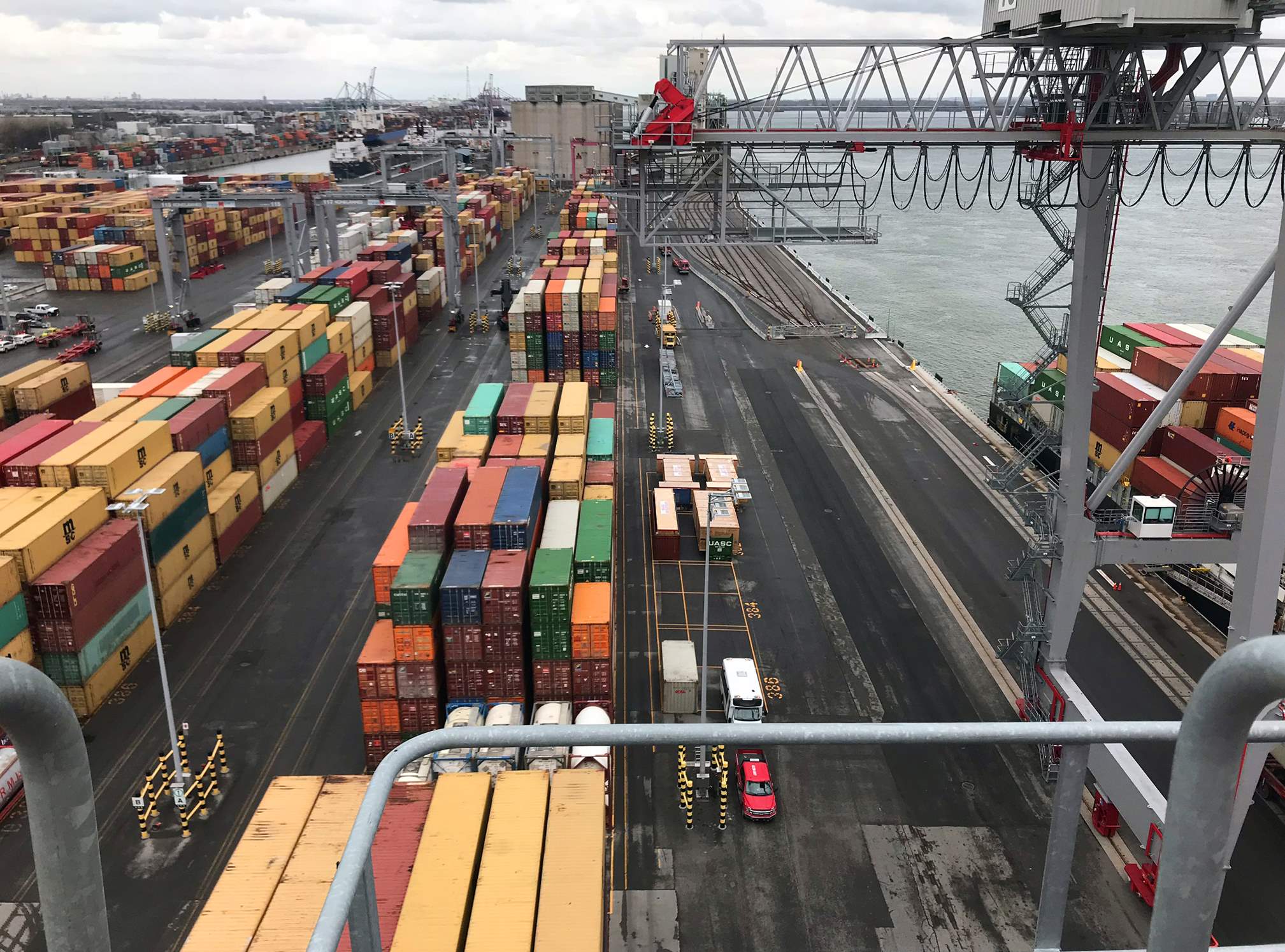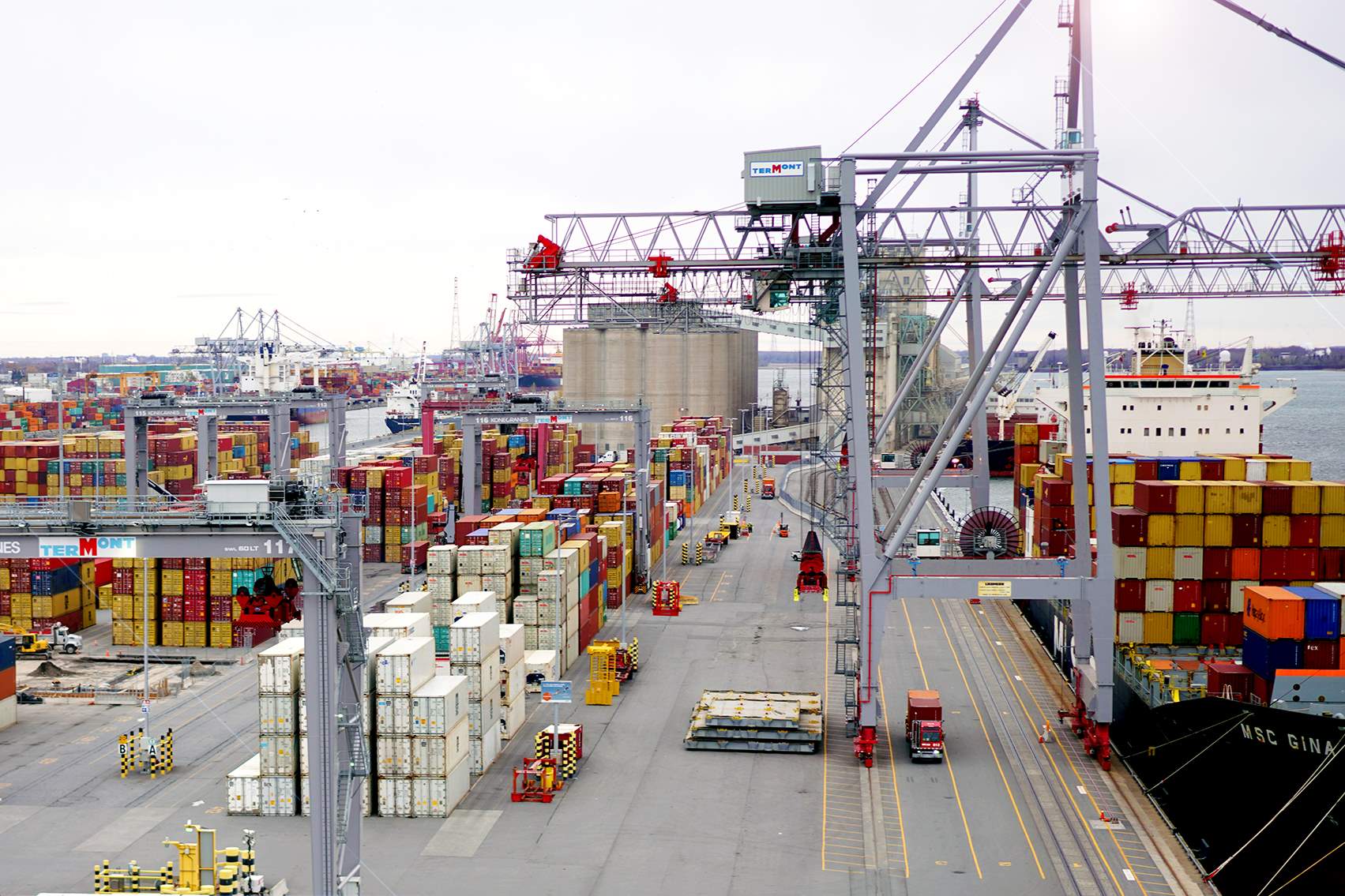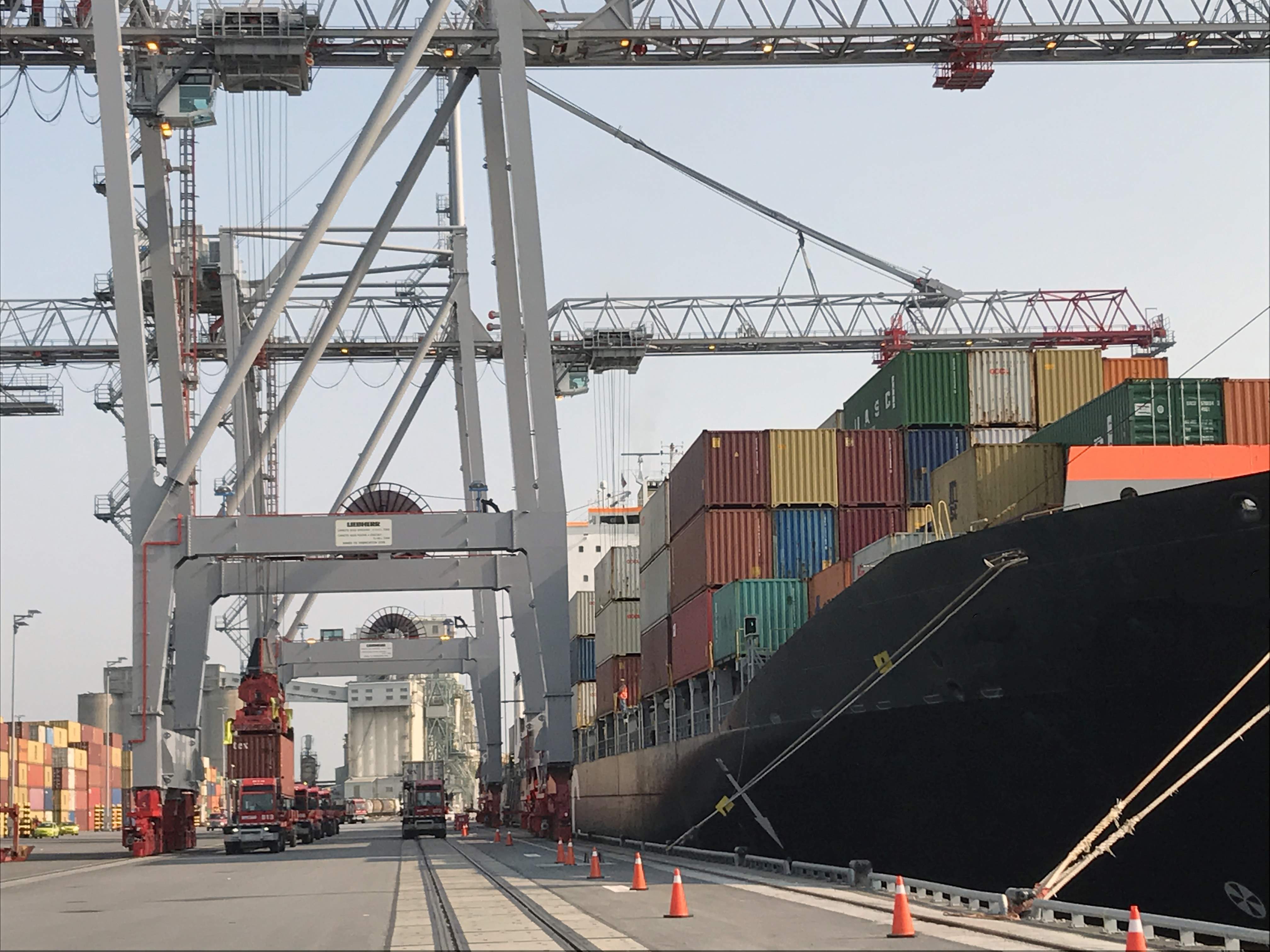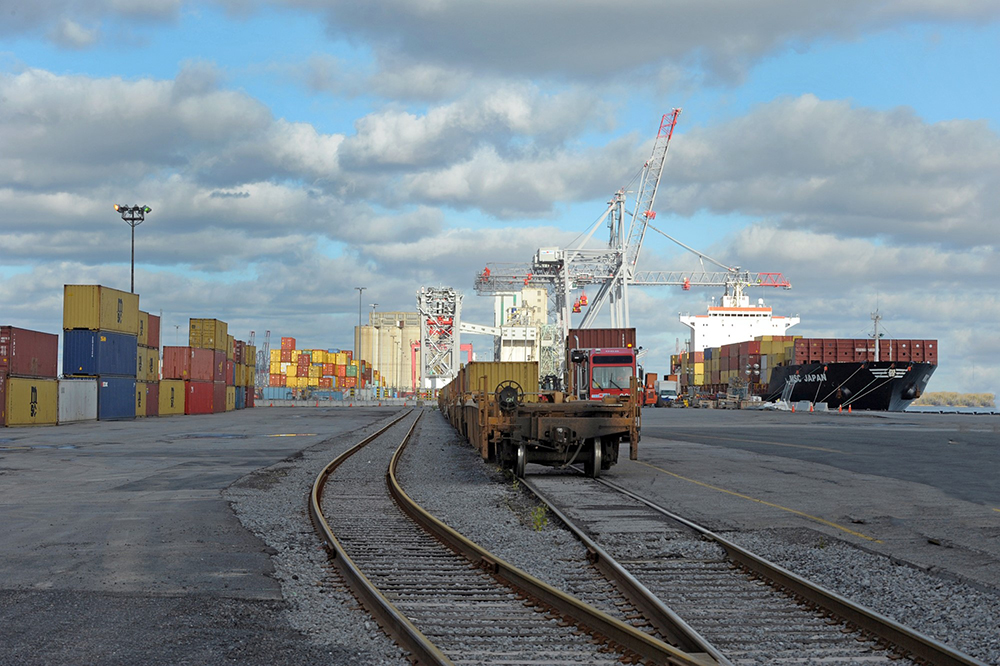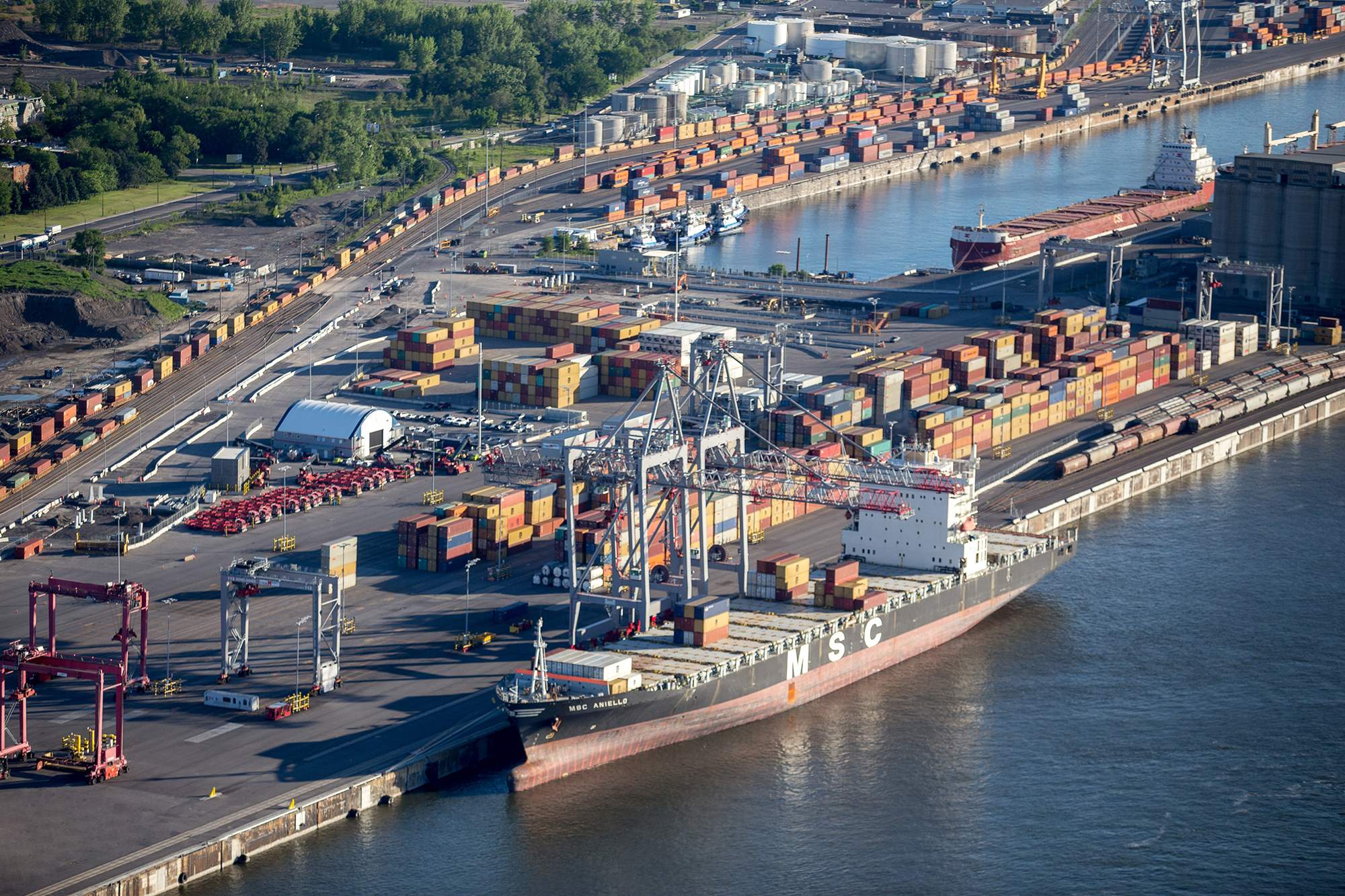 Social and economic impact
2,500 direct and indirect jobs
Capacity of 600,000 containers
$ 340 million a year
Project timeline
2013 to 2014
Preparation phase: the MPA undertook project works and set up a container terminal on its property in the Viau sector, making it possible to handle 150,000 TEUs.
January 2015
Announcement that a container terminal project was in development in the Viau sector
Spring 2015
Environmental impact studies conducted by the MPA and the terminal operator, Termont Montreal Inc.
Meetings held with various stakeholders (business partners, municipal authorities, local community groups and interest groups)
Open houses held with local residents, making it possible to answer questions and to learn what concerned the community about the project so as to develop any necessary mitigation measures whenever possible during the works
Adopted measures included painting gantry cranes grey instead of red to blend better into the landscap
June 2015
Start of first phase of development
November 18, 2016
Official launch of the first phase of project works for a container terminal in the Viau sector attended by the project's financial partners, including Infrastructure Canada and Termont
May 2017
Installation of broadband (white noise) backup alarms on various equipment to reduce noise in the sector, a mitigation measure confirmed by neighbouring residents to have resulted in significant noise reduction
March 2019
Announcement of second phase of project works
The MPA and the terminal operator Logistec announce that Viau Terminal will undergo a new phase of construction to increase its handling capacity, making it possible to add 250,000 TEUs
September 2019
Start of the second phase of construction
Installing piles
Railway works
Dynamic soil compaction
Underground infrastructure works
Laying foundation
Paving
In accordance with the commitment made by the MPA and Termont Montreal Inc. during public consultations on the project held in 2015, throughout the works mitigation measures will be implemented to minimize disruptions to neighbouring communities, such as dust suppressants applied to prevent or reduce the spread of dust and high-performance mufflers on all motorized equipment.
December 2020
Completion of project works of the second phase.
On December 3, the MSC Sao Paulo is the first ship to be unloaded at the Viau 2 terminal.