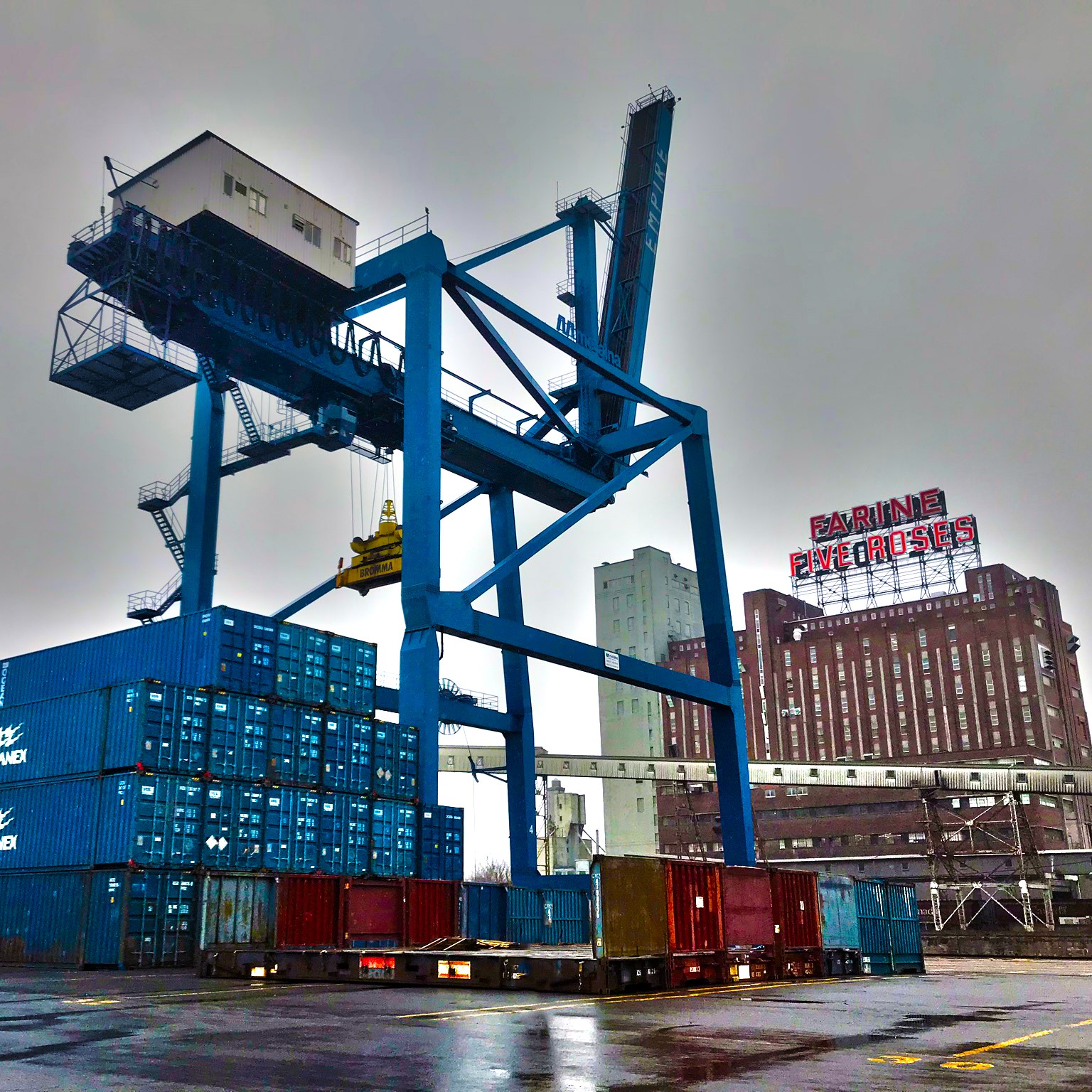 Redevelopment project of Bickerdike Terminal
Project to optimize facilities at the Port of Montreal's Bickerdike Terminal, built in 1896.
Project overview
As the main provisioning port to Newfoundland and the Magdalen Islands, supplied exclusively by local companies, every year Bickerdike Terminal handles close to 600,000 tonnes of diversified goods (such as containers, cars and trucks), in addition to serving cruise ships.
Redevelopment of truck access (traffic flow and security)
Increase and upgrade of electrical capacity
Replacement of buildings
Redevelopment of container and cargo storage areas
Redevelopment of handling areas for cruise ships
Live jobsite cam
Follow the progress of construction on the Bickerdike terminal project :
Project timeline
1896
Construction of the Port of Montreal's Bickerdike Terminal. Until the 1970s, port activities largely took place on this terminal.
May 2017
Grant of $8.3 million in financial support by the Government of Quebec under its Maritime Strategy to rehabilitate terminal facilities.
2018 to 2019
Start of project design phase
Summer 2019
Start of Bickerdike Terminal redevelopment work
2020
Build new entrance on Pierre-Dupuy Avenue
Install new gatehouse
Repair underground networks (water supply, sanitary, rainwater and electrical/telecommunication)
Repair railway network
2021
Redevelop truck access
Redevelop container and cargo storage areas
Install new electrical substation
Install and start equipment and switchgear in the new electrical substation
Build a parking lot for employees and cruise passengers (CTMA)
Install signs and complete landscaping
Completion of project works